There are so many amazing destinations to visit around the world. If you have no idea where to go or just looking to get some travel inspiration, then we have you covered in our 3 part complete guide to all the fantastic family destinations to visit with kids from all over the world. With the help of our experienced family travel experts, we have compiled a list of dream destinations for families.
You may already have a bucket list of family adventures and places to visit with kids but be sure to add some of the following to your list. Family travel doesn't have to be complicated; the first part is to choose that special destination you want to travel to and explore with your children. Travel really is the best school and the best way to create those special moments that will stay with you for a lifetime.
Be sure to check out our Part 2, which includes a guide to the best family destinations to visit in Europe and Part 3, where our travel bloggers share their favourite travel destinations in the US.
Our guides cover family trips for all different ages with examples of what to see and activities to do and some top travel tips that you shouldn't miss.
Here are some of our top travel destinations for family travel; If you find this helpful don't forget to Pin and Share it 🙂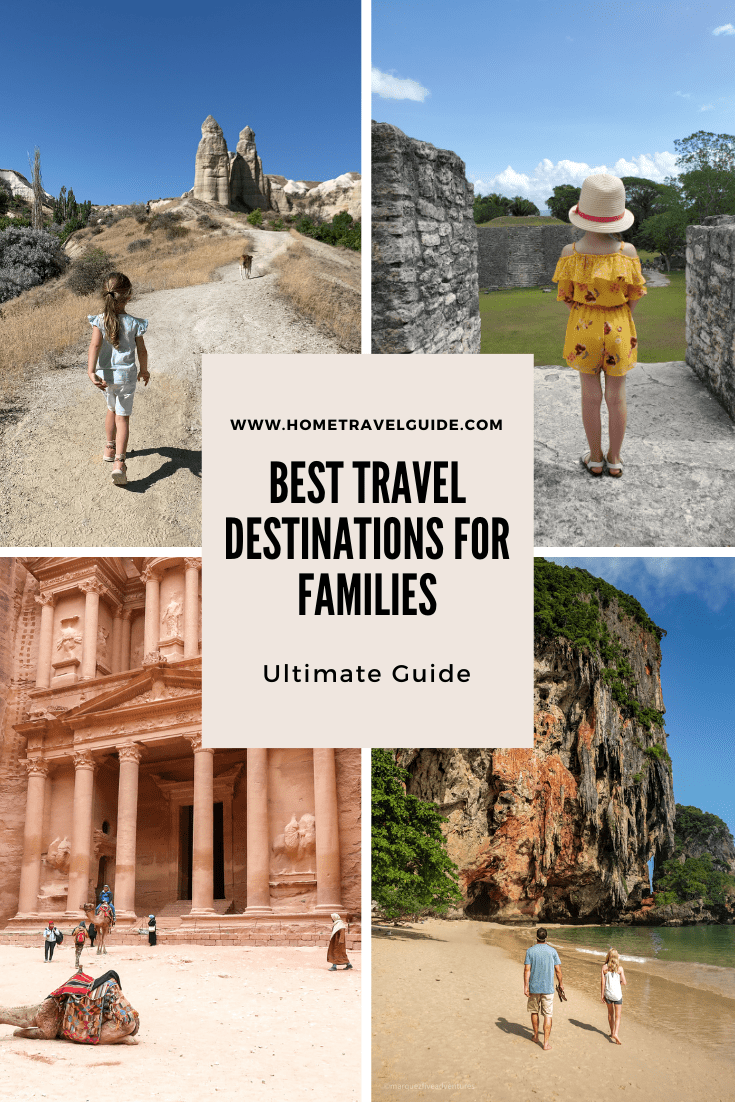 This blog article may contain affiliate links. If you book or buy something through the links, we will receive a small commission. This does not change the price for you but helps us to run our blog and carry on providing our detailed itineraries. Thank you for your support.
Jungle Paradise in La Fortuna, Costa Rica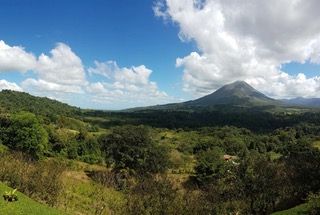 La Fortuna is located in the northern mountain region of Costa Rica. It is a jungle paradise that is filled with fun things to do for families.
Some of the best activities include; zip-lining, white water rafting, hiking on hanging bridges, relaxing in hot springs, swimming under a waterfall, and enjoying views of the Arenal volcano.
One activity for families that is a definite must do is to take a cacao farm tour. These tours are designed to engage and entertain people of all ages. The best part is the end of the tour when visitors are allowed (and encouraged) to eat as much freshly made chocolate as they want.
There are so many restaurant options in La Fortuna, but it is always nice to try a traditional Costa Rican meal. For this, Tiquicia Restaurant is a great choice. Here you can try specialities such as patacones, gallo pinto, and black bean soup.
The dry season in La Fortuna runs from mid-December until late April. This is the best time to visit to ensure clear views of the volcano. However, everything is higher in price and things book out fast at this time.
For lower prices, fewer people, and the occasional afternoon rainstorm, May through July is a good time to visit.
La Fortuna is located about a three-hour drive from both of the international airports in the country. It is easily accessible by rental car or shuttles on well-maintained roads.
Recommended by Sarah McArthur from Costa Rica Vibes
Belize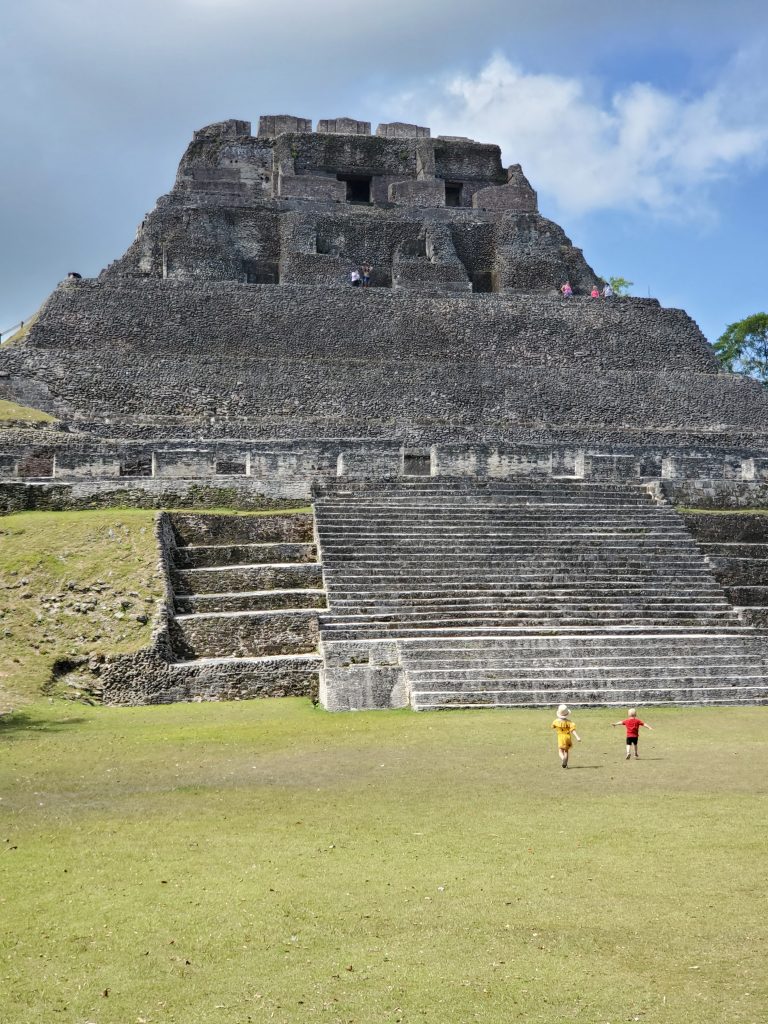 Can't decide between jungles and beach time? In Belize, you don't have to! In just a few hours you can travel by car between the country's lush jungle regions and the coast. Belize is a great family vacation spot boasting cultural excursions, ancient ruins, adventure and plenty of relaxation!
The dry season runs from late November through April. You can easily visit in May & June as the green season approaches but expect a chance of rain and windier conditions. All international flights arrive at Philip S.W. Goldson International Airport. From here, you can take a short domestic flight, head to the nearby ferry terminal or hop in a car to get to your destination.
One of the best areas for families to visit is San Ignacio. Located in the Western part of the country, you can stay at a riverside jungle lodge while also visiting Mayan ruins and learning about how chocolate is made. The Xunantunich ruins are a very short drive from town while you can also travel across the border to the famous Tikal Ruins in Guatemala. To learn about the flora and fauna of the region, the Belize Botanical Garden and the Belize Iguana Project are must-dos.
To complement your jungle stay, add on some time at one of Belize's many islands and beaches. Choose popular spots like Ambergris Caye and Placencia or opt for more solitude on an island like Caye Caulker where there are no cars, just golf carts and bikes for transportation. Belize is world-famous for its stunning reefs and the mysterious Blue Hole. Check here for a review of a jungle lodge in San Ignacio.
Recommended by Kristina from Million Miler Mom
Puerto Vallarta, Mexico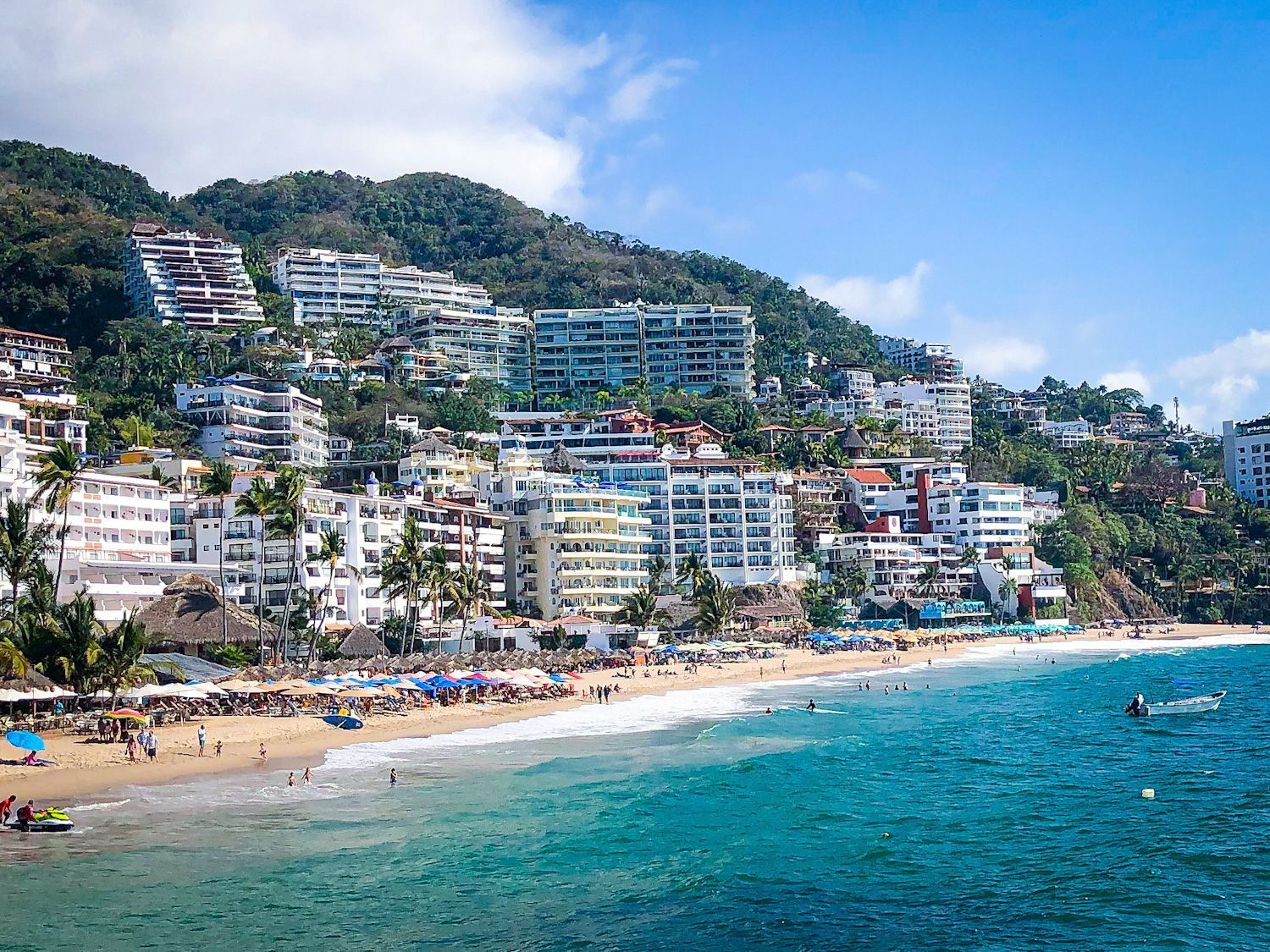 For families looking for a fun beach destination, Puerto Vallarta, located in Banderas Bay on the Pacific Coast of Mexico, is the perfect option. There is something to do for every member of the family in Puerto Vallarta.
While Puerto Vallarta is hot and muggy from May through November, it's dry and warm during the rest of the year. The best time to go to Puerto Vallarta is in May, November, and from January to March. During that time, families can avoid holiday travellers but still take advantage of pleasant weather.
The city of Puerto Vallarta offers a wide range of family-friendly activities. Puerto Vallarta offers plenty of options for fishing tours. Or families can opt for a boat tour to see dolphins or whales. Private boat tours can also take families out to nearby beaches for snorkelling or beach play. For families who want entertainment with their tours, there is also a pirate ship that takes families out to sea and offers some great views of Banderas Bay.
For families looking for things to do within the city of Puerto Vallarta, a stroll through Isla Cuales Flea Market, a walking tour through the historic centre, or a Mexican cooking class are all good options. In terms of the best places to eat, Pancho's Takos is a popular spot for tacos. Families can also visit Tacos Revolucion.
With beautiful beaches, pleasant weather, and plenty of activities for all ages to enjoy, Puerto Vallarta is a perfect destination for families to visit.
Recommended by Astrid from Mexico Family Travel
Bridgetown, Barbados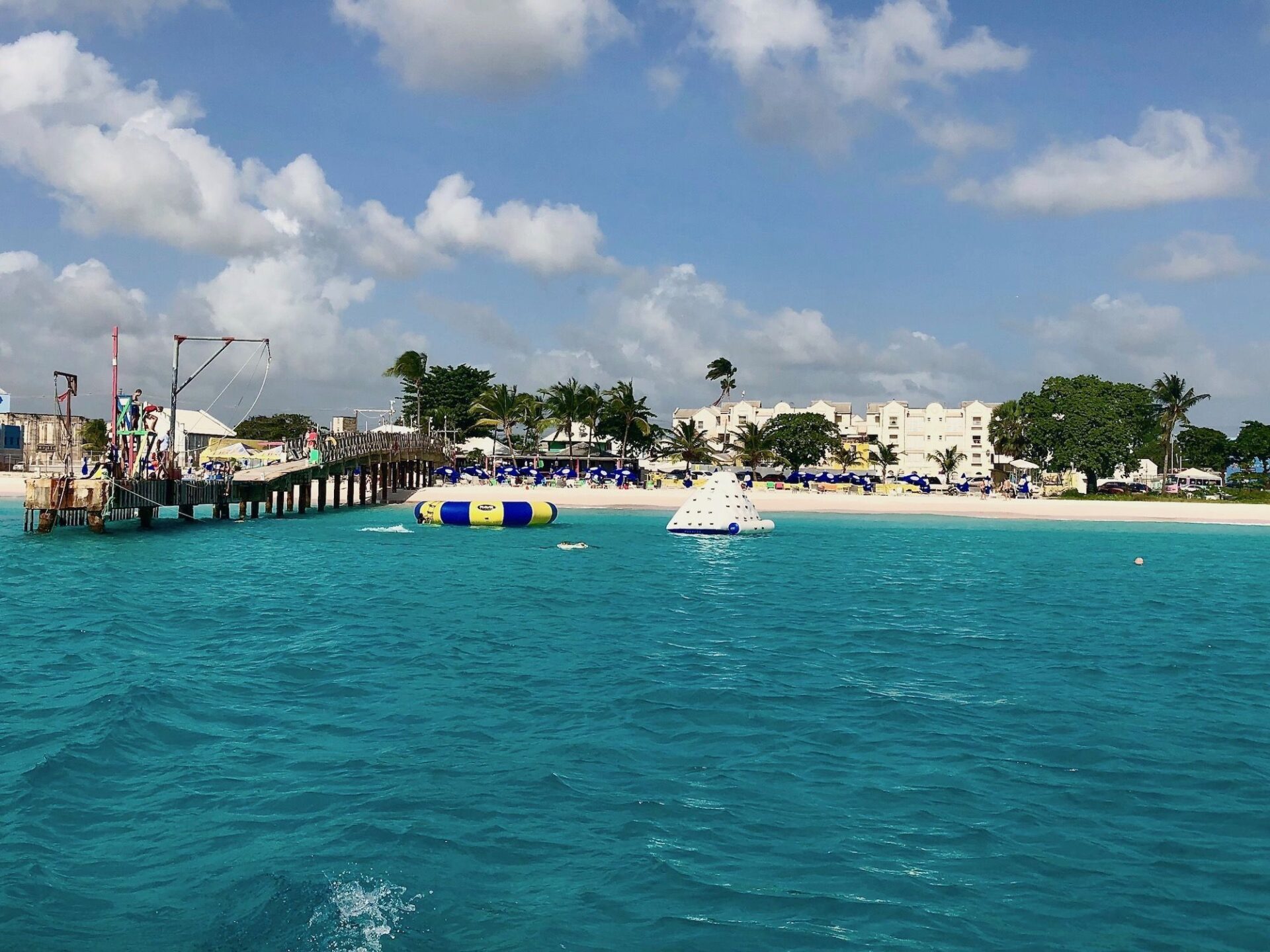 Bridgetown, Barbados is packed with fun things to do as a family. With crystal-clear water, white-sand coastlines, and warm weather year-round, Barbados is an ideal location for beach-lovers. If you're visiting Barbados with kids, the Bridgetown area will definitely keep you busy.
In stunning Carlisle Bay, families can rent snorkel gear, stand-up paddleboards, and kayaks to explore the calm waters. From the Bridgetown harbour, hop aboard a family-friendly catamaran cruise or go on a submarine tour with Atlantis Submarines to see the local marine life.
You can also spend the day relaxing at one of the many family beach clubs in Bridgetown. Boatyard Barbados, for example, has inflatable water toys, a rope swing, volleyball courts, and a kid-friendly menu.
In the evening, head to Harbour Lights Beach Club for their dinner show extravaganza. Guests of all ages can indulge in a buffet of local dishes while listening to live music and watching a lively performance.
On Friday nights, you can travel a bit further down the south coast to Oistins for the famous Fish Fry, a local outdoor dining experience that draws visitors from all across the island.
Whether you're looking for beach relaxation or ocean adventures, Bridgetown Barbados won't disappoint.
Recommended by Nicola Rae from Next Stop Barbados
Bequia (St. Vincent & The Grenadines), Caribbean Islands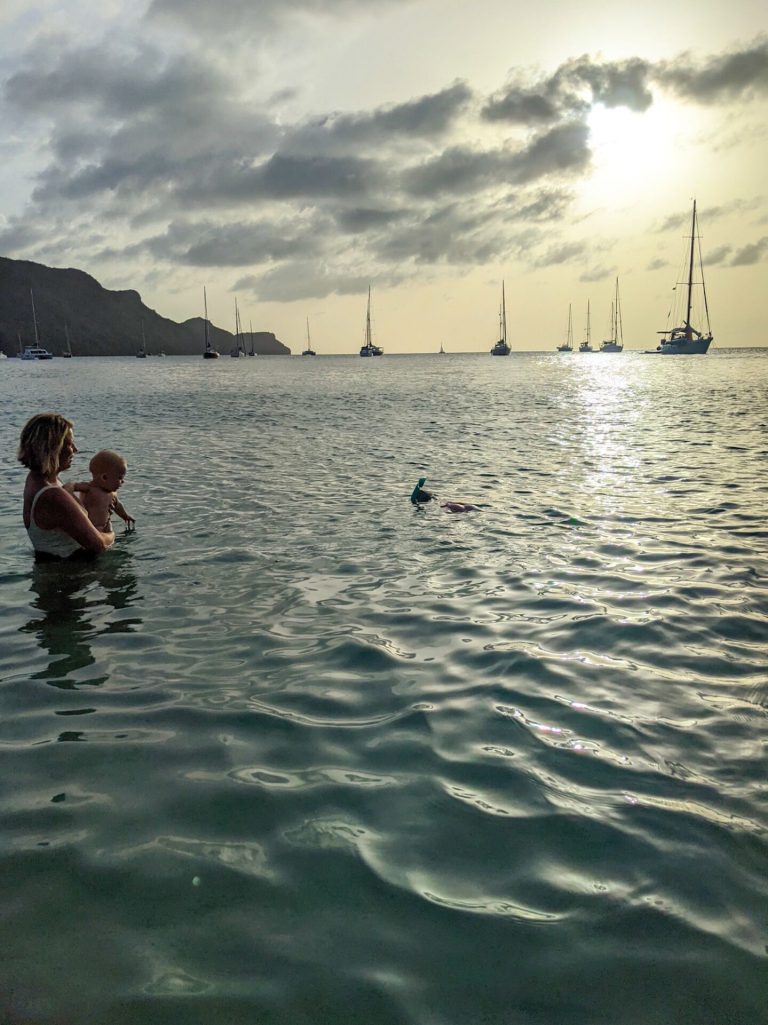 It's no secret that the Caribbean islands offer dream vacation destinations for families. Most have soft white beaches stretching as far as the eye can see. They gently slope into the Caribbean sea, creating perfect swimming conditions for kids. The islands are full of kid-friendly resorts with great pools and activities; laid-back restaurants that welcome travellers of all ages; and nature parks where kids can interact with indigenous animals and wildlife.
It's easy to find all-inclusive Caribbean resorts catering to families. But for an island that remains a hidden gem away from massive hotels and built-up shorelines take your kids to Bequia in St. Vincent & the Grenadines. Stay at the Bequia Beach Hotel, where the staff will make your kids feel like family, and the saltwater infinity pool seems to touch the ocean.
Your kids will have a blast from the moment they step off the ferry and climb into the back of a pick-up truck taxi to get to your hotel. Teach young children to snorkel at Princess Margaret Beach. With older kids, take a snorkelling or diving trip with Bequia Dive Adventures. Enjoy dinner at Mac's Pizza & Kitchen. While away the days and let your kids slow down and settle into island speed. If you need more activities to keep your kids busy, take an island tour and visit the Old Hegg Turtle Sanctuary.
Learn more about Bequia's kid-friendly hotels and activities in this complete Bequia family travel guide, and start planning your family trip to Bequia right now!
Recommended by Lee from Mango Tree Travel
Rorotonga, Cook Islands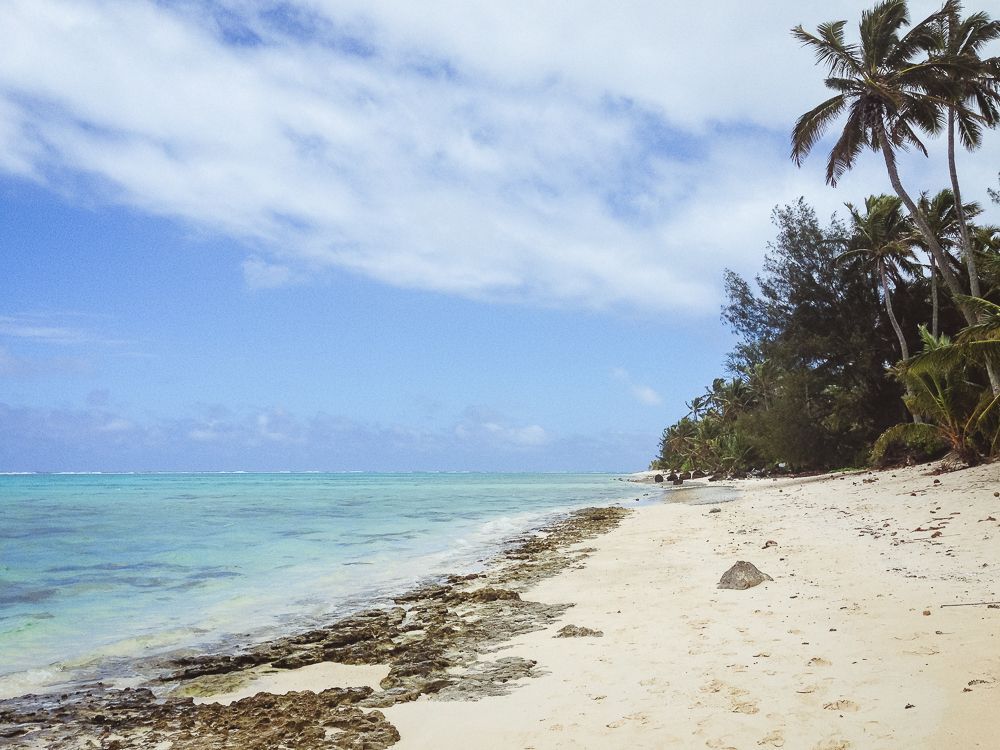 The Cook Islands are an idyllic paradise located in the South Pacific Ocean. The country itself is tiny, comprising 15 islands. The main island, Rarotonga, is one of the most popular family destinations for travellers from New Zealand and Australia.
Thanks to the hot climate all year round, Rarotonga is a great place to visit any time, however, October and November will allow you to avoid holiday crowds and reduce the likelihood of rain.
Unsurprisingly, the reason to visit Rarotonga is for its surreal beaches. The island itself is densely forested but surrounded by a gorgeous reef. This reef forms a barrier from the sea (plus larger sea creatures) and makes the beaches all around the island safe and calm for swimming and snorkelling. This makes the beaches around Rarotonga some of the safest for children in the world.
Aside from beaches, you'll be spoiled with a range of family-friendly activities. A snorkeling tour with Captain Tama is incredible and a cultural show is a must-do.
Food can be expensive (as it's all imported), but there are plenty of great choices. Vili's Burgers in Muri is the best, and most affordable, option on the island. While many resorts also offer nice restaurants that are worth dining at.
Rarotonga accommodation can fill up during busy times, but there are numerous incredible family-friendly resorts to choose from. Pacific Resort is one of the most popular options thanks to its large swimming pool, babysitting services and beachfront location.
Recommended by Delilah from Our Travel Mix
Winton – Age of Dinosaurs, Outback Queensland, Australia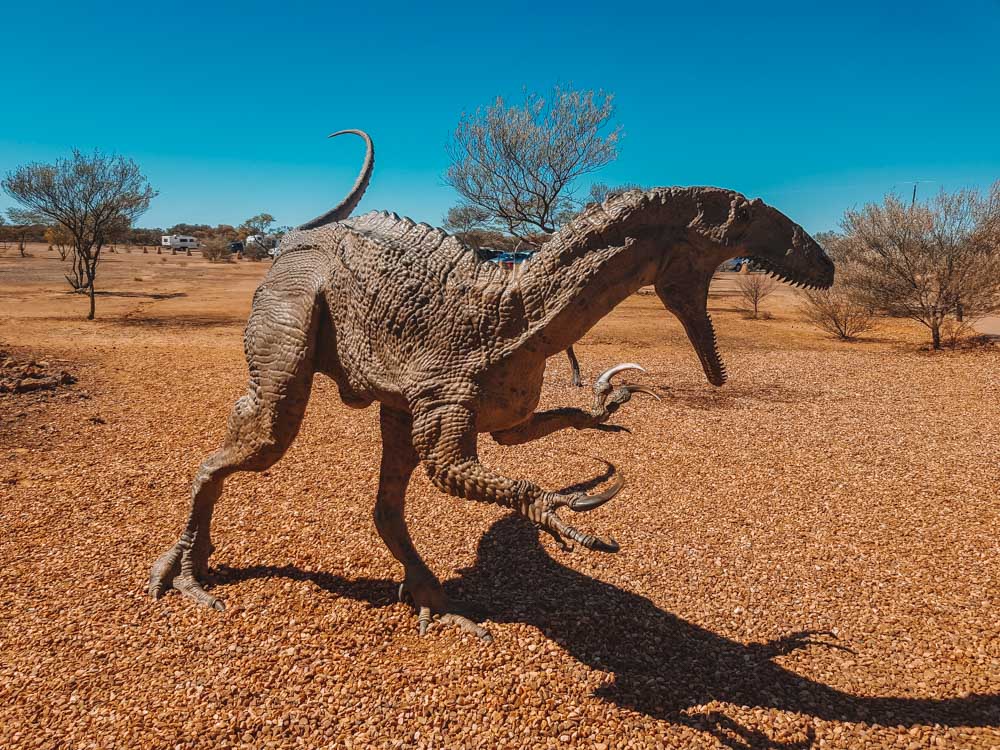 Your kids will love visiting and exploring the small town of Winton, located in Outback Queensland, Australia. This is known as the Dinosaur capital of Australia, with a museum called the "Age of Dinosaurs". The exhibit helps teach the whole family about the Dinosaur fossils found in the region.
There are three sections to explore from the Fossil Preparation, Collections Room, and Dinosaur Canyon. The Fossil preparation shows how they dig up and mark where the bones are found. Furthermore, with the use of intricate cutting tools and preservation techniques.
The Collections room features a story depiction of two dinosaurs, along with some of their preserved bones. With all this in mind, you finish with the Dinosaur stampede and life-like exhibits to show the visitors what it would have been like.
As an extra addition, Winton also holds the Lark Quarry, which is a little further out of town. This is where you can see first-hand the bones that have been dug up. Schools projects in the area, along with volunteers, can apply to help with this whole process. Due to the fact they are still digging up new fossils today!
Outback Queensland is best visited through the cooler months from May to September. There are several hotels, cafés, and caravan parks for food and different styles of accommodation. Winton has a population of 1000 people, therefore, with limited supplies, it's best to book in advance.
Recommended by Chris, the Aquarius Traveller
Kangaroo Island, Australia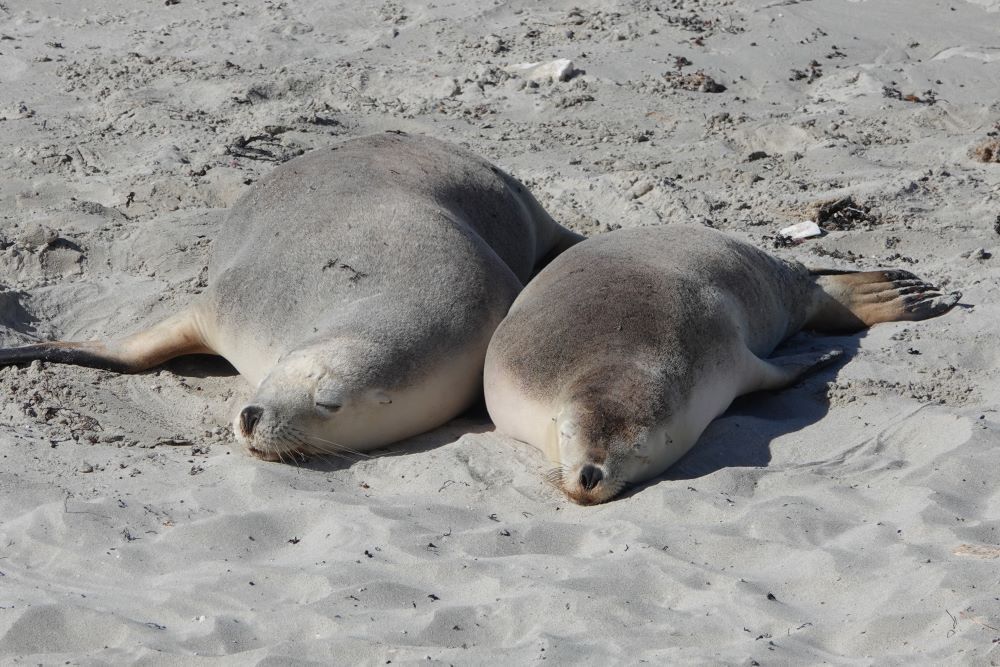 This is just off the south coast of South Australia, most easily accessed from the state capital Adelaide. Kangaroo Island is a nature play wonderland, with a lot of wildlife, outdoor activities and amazing landscapes that will both excite and enthral kids. The 50-minute ferry ride to the island is a lot of fun, keep an eye out for dolphins.
The best place to holiday with kids on the western end of the Island. Pop into Seal Bay to watch the colony of 1000 sea lions relax and play on the beach. At Nearby Raptor Domain you see beautiful eagles, hawks and owls swooping around the arena in the free-flight show. And to cuddle and feed koalas and kangaroos spend a couple of hours at the Kangaroo Island Wildlife Park.
The Little Sahara sand dunes are both a spectacular sight and a great place to try sandboarding. There are sandy slopes suitable for children of all ages. Nearby you can hire kayaks and paddle along the Harriet River. While the grown-ups might do most of the work, the kids will love sliding the dark, still water.
Summer is the best time to visit Kangaroo Island. As well as seeing lots of wildlife it is also the best time to enjoy stunning beaches at Emu Bay and Stokes Bay. Western KI Caravan Park is a great base for exploring the west of the island or try Emu Bay Holiday Homes to be near the beach.
Recommended by Natalie & Steve from Curious Campers
Melbourne, Australia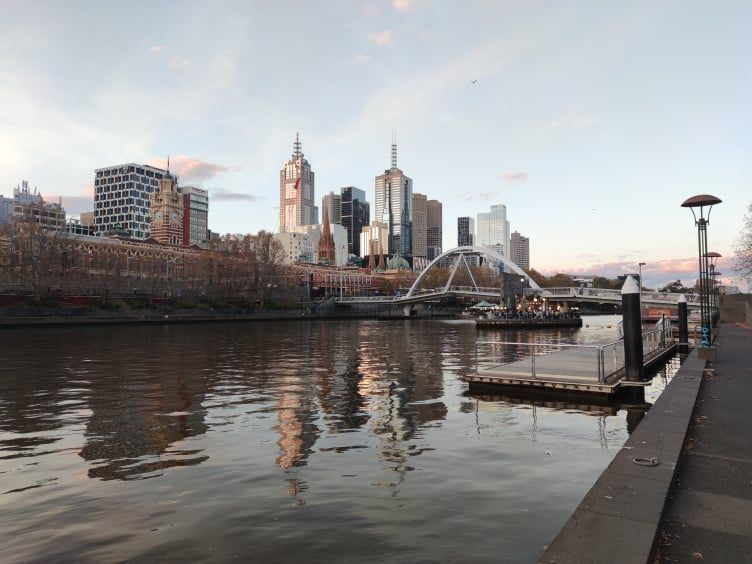 Melbourne, the world's most liveable city is filled to the brim with amazing attractions, world-class art and jaw-dropping day trips. It's an easy city to get around for families, has a plethora of gorgeous restaurants and magnificent cafes with some of the best coffee in the world to shake those jet lag feels but what exactly is there to do in Melbourne with kids?
Families visiting Melbourne can use the City Circle tram for free within a designated zone. This will get you to some of the most popular Melbourne tourist attractions for families. You can easily spend a morning at Queen Victoria Market buying local crafts and filling up on some amazing local produce. Kids love the Melbourne Zoo which has iconic and famous native Australian animals. Federation Square with its controversial design is a great place to sit and watch Melbourne. Right over from Flinders Street Station, Fed Square as it is known to locals always has something happening whether it is art installations, live music or street performers. ACMI is also located here which is fantastic if the Melbourne weather has turned.
The Melbourne Museum is filled with a world of art from all over the world as well as local works. If you are looking for something spooky you can visit the Old Melbourne Gaol.
For adventure seekers, a trip to Luna Park is a must. Although not in the free tram zone a ticket out there is minimal, a maximum amount of fun is to be had! While you are in St Kilda you can visit the famous beach and at duck, you may be lucky enough to see the Little Penguins return to their burrows.
Day trips from Melbourne for families are just as epic as well. A trip to the 12 Apostles and the Great Ocean Road is on many people's bucket lists. You can tour the Yarra Valley or visit the Dandenong Ranges to ride the famous steam train Puffing Billy! There really is something for everyone in Melbourne, Australia!
Recommended by Bec from Explore Victoria
Bali, Indonesia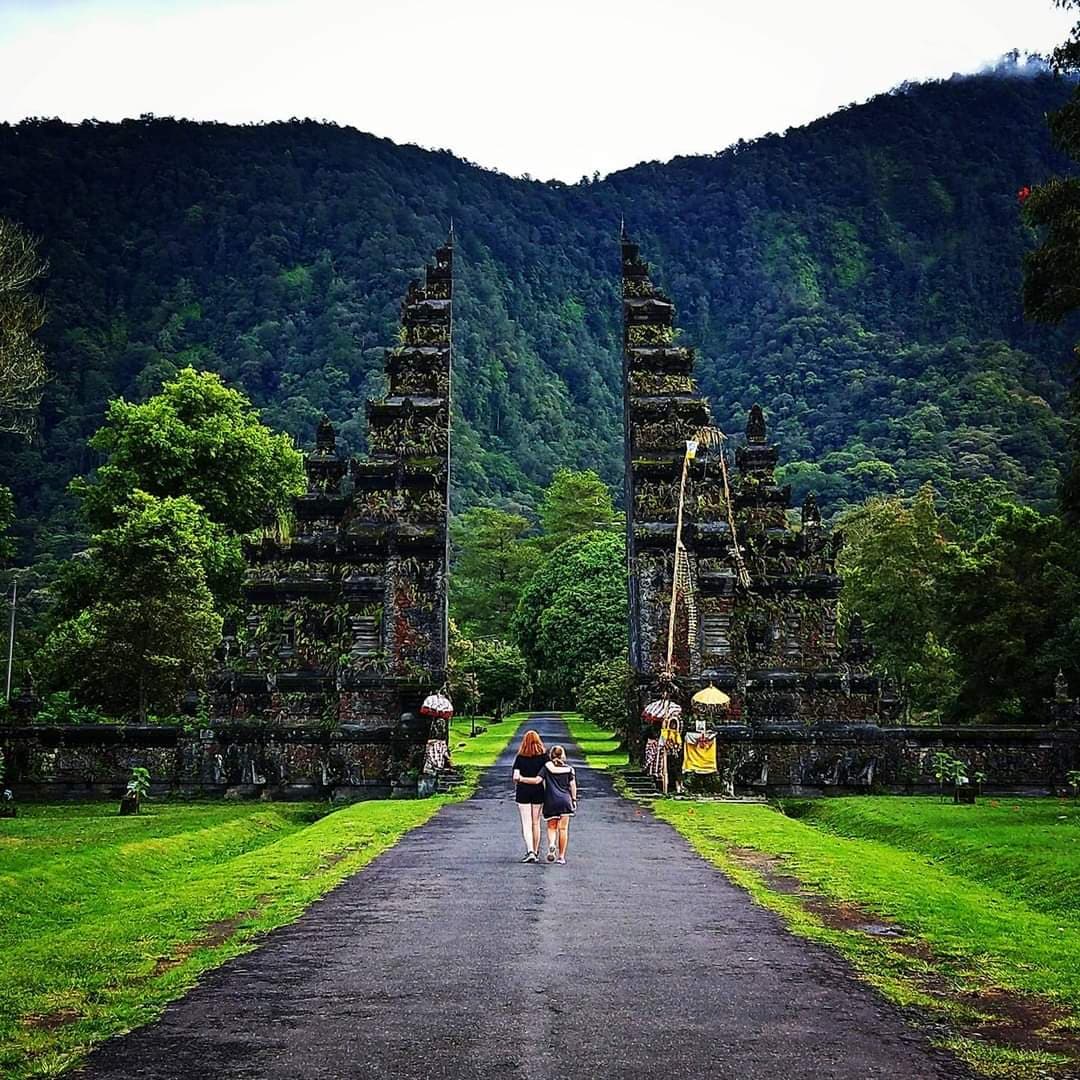 For families who love travel, amazing food, epic adventures with kids and unforgettable scenery, Bali Island should be the top of your list of places to go! Bali Indonesia is known as the Island of the Gods and it is filled with great activities for families.
One thing about Bali is that it is so reliant on tourists that you can hire anything you need for a trip to Bali with kids. From babies all the way to travelling with teenagers to Bali you can hire the equipment you need. High chairs, cots, babysitters, personal shoppers and a personal driver are all things that you can hire when you visit Bali.
Most families visiting Bali stay in the Kuta-Seminyak areas but places like Sanur are just as family-friendly. It is when you visit places like Lovina which is well off the Bali tourist map you may find things a little less easy to find but you will still have a wonderful adventure in Bali.
Hiring a local driver is a great way to see all of the best sites in Bali. Most drivers are extremely good at what they do and you will find many do this job to support their own families so they are great with kids of all ages. The driver will supply the vehicle and you can hire one that includes the things you need for your family like car seats. Many of the Bali drivers will take you to all the top sites easily and if you get along well with your driver you can hire them for more days.
Some of the best temple sites in Bali are Tirta Empul, Tanah Lot, Uluwatu and Ulu Danu Beratan. The sunset at Tanah Lot is a great family-friendly activity with plenty of families gathering on the grassed area with food and drink to watch it. A day at Waterbom is also brilliant for families and kids for any age. For families travelling with older kids to Bali, you may want to visit the Rice Terraces and walk through them or go on a guided hike to waterfalls like Sekumpul through the thick Balinese forest.
Markets in Bali are a great way to discover some local crafts but also a fun way to spend the afternoon bartering. If it is all gets too much for you then a day at the beach in Bali is a must. Hire yourself a lounge, an umbrella and relax.
Recommended by Mark from Wyld Family Travel
Paradise Beaches in Vancouver Island, Canada
Vancouver Island is a wonderful destination for a family adventure. One of the most popular cities to not miss is Victoria, which is also the capital of British Columbia. Featuring a gorgeous inner harbour, the BC parliament buildings, a variety of museums, a bug zoo, the vibrant fisherman's wharf, and high tea at the famous Empress hotel, there is no shortage of things to do in Victoria with kids.
After a few days in Victoria, you will want to make your way to another popular paradise, the beaches of Tofino. Offering some of the dreamiest beaches in all British Columbia, and fabulous views, Tofino is a real PNW paradise. Kids will love the plane crash hike in Tofino, learning to surf, tide pooling, playing on the beach, or learning about wildlife by boat or museum. You also do not want to miss trying the delicious and famous Tacofino, but be prepared to wait in a long line!
When you are in Tofino, do not forget to venture next door to Ucluelet. The Ucluelet Aquarium is small but amazing with its hands-on experiences. The Lighthouse Loop of the Wild Pacific Trail is also breathtaking and an easy hike to do with kids.
The best time to visit Vancouver Island if you are including beach time is during the summer months.
Recommended by Debbie Fettback from World Adventurists
Hanoi and Hoi An, Vietnam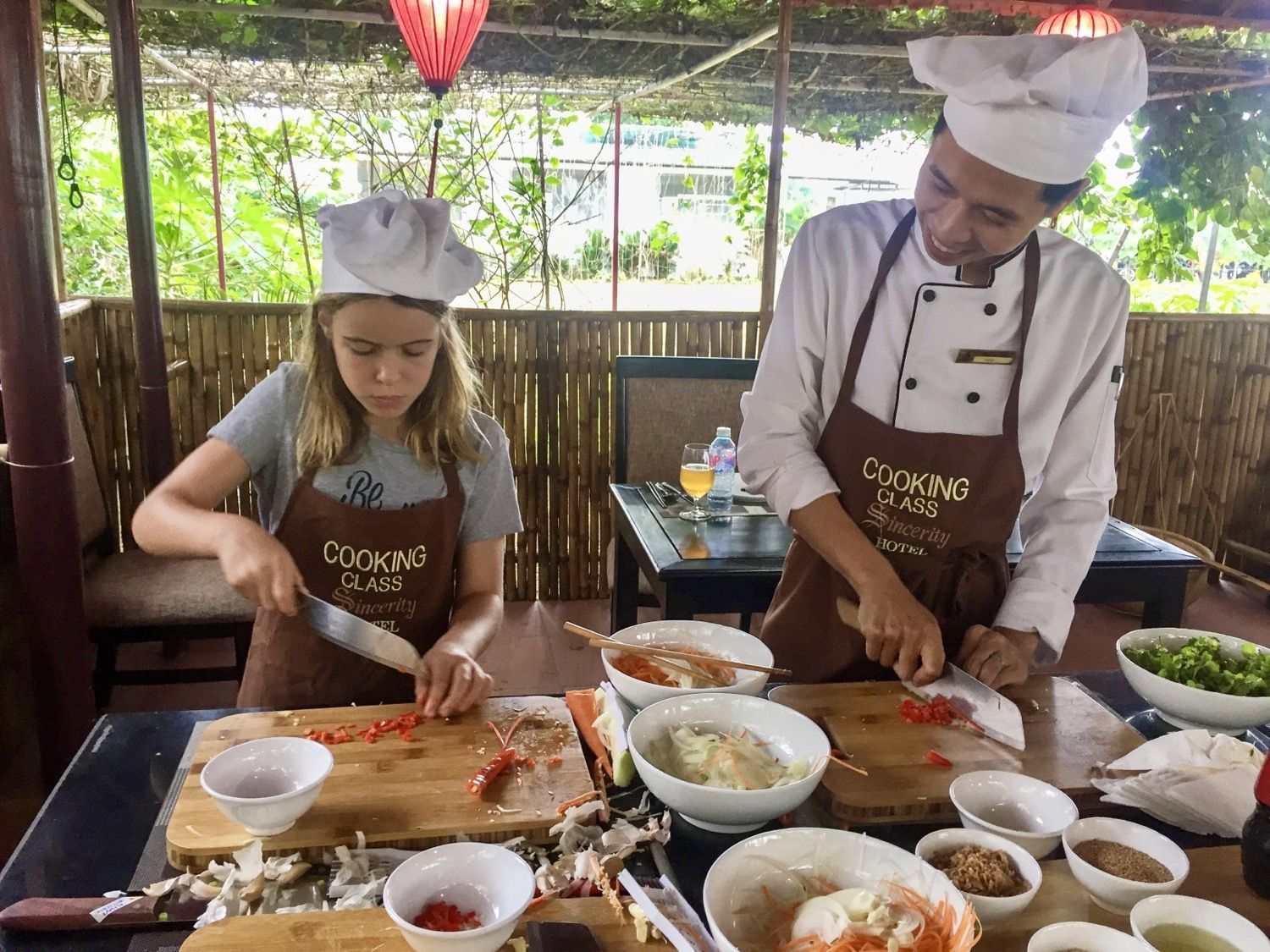 Vietnam is a family-friendly destination filled with rich cultural experiences, incredible food, and diverse landscapes waiting to be explored. It is a year-round destination, but springtime tends to be the overall best time to visit. In Hanoi, you can take a motorbike food tour through the bustling city centre to enjoy local Vietnamese food in different neighbourhoods. Just a few hours from Hanoi is Ha Long Bay, where you can experience a one to three-night cruise on a junk boat where you'll sail past limestone islands. On your way back to Hanoi, stop at the local village of Yen Duc to learn about traditional farming techniques such as bucket fishing. You also can do a homestay in Yen Duc if interested.
Take a quick flight to the beautiful town of Hoi An, where you can explore the lantern-filled streets. Maybe stop by one of the local tailor shops, pick out your fabric, and have clothes designed specifically for the entire family. You can take a cooking class where you'll first visit a local market to purchase the ingredients, learn how to harvest the crops, and then cook a delicious Vietnamese meal. And for a fun adventure for the entire family, you can try paddling the round basket boats, which is guaranteed to get the whole family smiling. Vietnam is a country not to miss!
Recommended by Laura Cox from Travel 80 by 80
Dream Beaches in Koh Samet, Thailand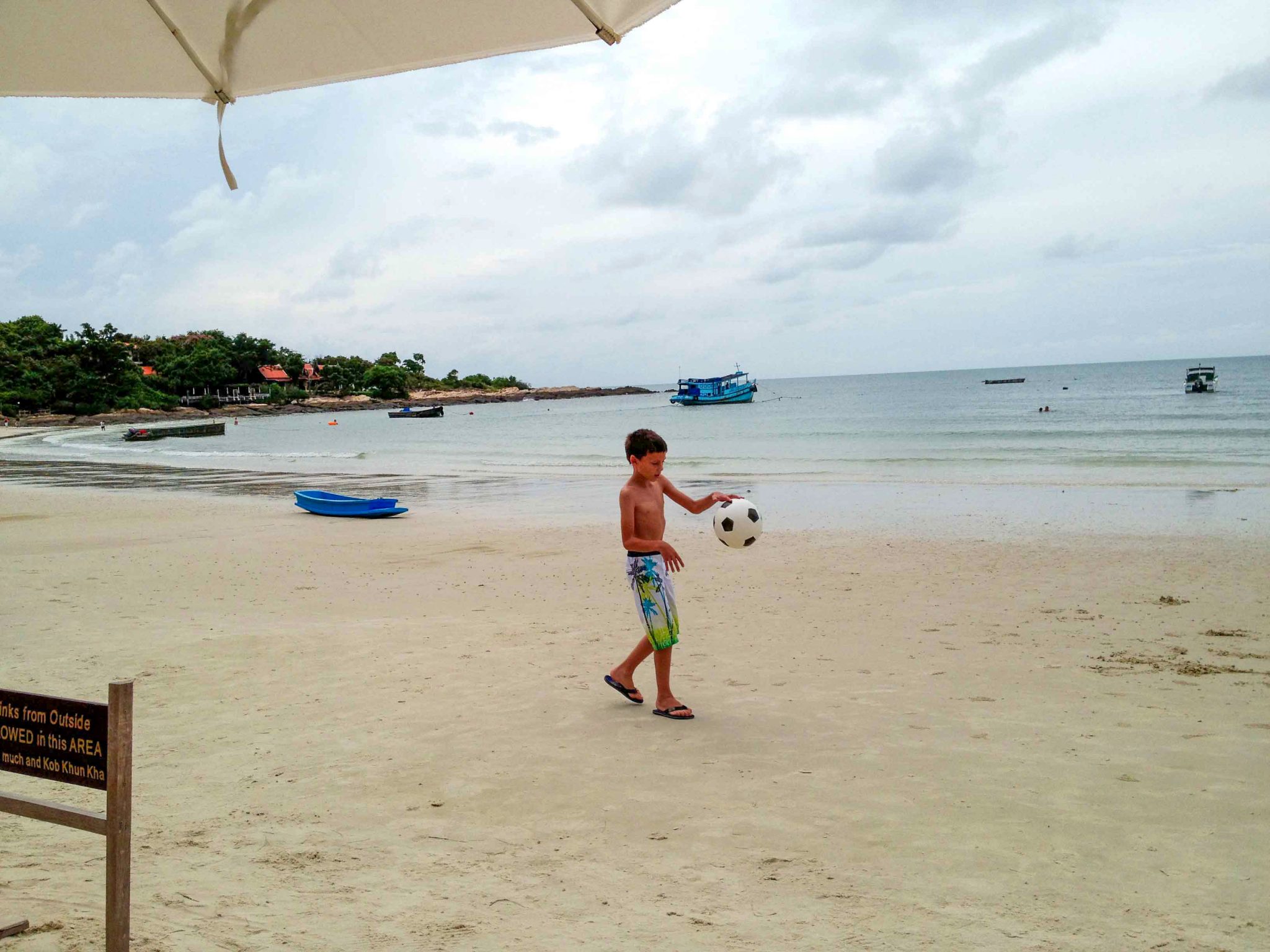 Koh Samet (aka Koh Samed) is an island in the Gulf of Thailand. With its gorgeous white sandy beaches and lush forests, it ticks off all the boxes!
This is the perfect island for a family getaway. Ao Wong Duean Beach is one of the most family-friendly beaches with a low-keyed ambience. You'll find great 3 to 5-star hotels here.
Koh Samet is easy to get to from Bangkok. Take the bus from Ekkamai Station to Ban Phe pier. This will take about 3,5 hours. A ferry or speedboat will get you to your beach of choice.
There is a lot to see and do on the island. Start off with a beach day or 2. While parents get a massage or a cocktail, kids play in the sand and check out little bubbler crabs. Then go for drinks and dinner at a seaside restaurant. Make sure to be on time for sunset. Watch the sun disappear behind a sparkling turquoise ocean. Once the darkness arrives the daily fire shows start all over the island.
If you're looking for some action, then go parasailing (ages 8 and up) for the views and an adrenaline rush. Divers get a chance to hang with pufferfish, manta rays and black-tipped sharks. And snorkelers will enjoy beautiful coral and lots of fish.
Koh Samet is perfect for families with kids of all ages! Be sure to add Koh Samet to your family road trip itinerary for Thailand.
Recommended by Saskia from Sas Crossing Countries
Masai Mara, Kenya, Africa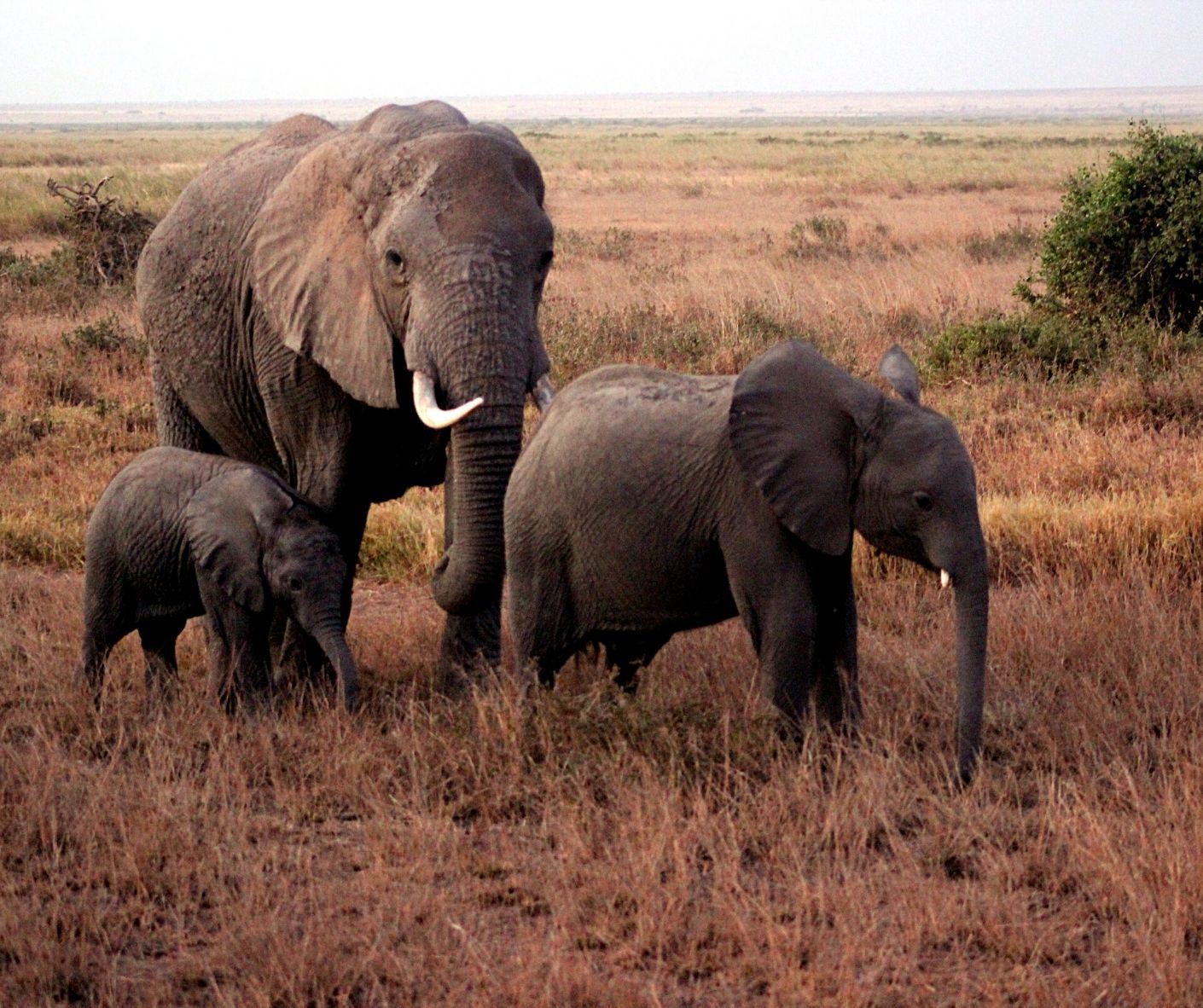 For a truly life-changing vacation, there's nowhere quite like Kenya, Africa. The famous Masai Mara National Reserve is an extremely diverse ecosystem that will amaze any family and child. Countless species of plants and animals call the park home which will make anyone love Mother Nature a bit more. The Lion King was inspired by the wildlife in Kenya making it a great destination for families.
As one of the best safari parks in Kenya, the Masai Mara has fabulous opportunities to spot the Big 5 Safari animals. Water buffalo, lions, rhinoceros, elephants, and the elusive leopard all call the park home.
The best time to visit the Masai Mara would be during the Great Migration. From late July through mid-September, millions of wildebeest and zebra make the trek along the Mara River from Tanzania to Kenya.
It's one of the Seven Natural Wonders of the World making it one of the most memorable experiences on the planet.
The Mara River Bushcamp is an eco-friendly glamping experience where guests sleep under canvas surrounded by nature. From the patio of your tent, you may be able to spot hippos in the river! The in-house restaurant has delicious locally sourced food.
It's unlike anything else on earth and definitely not disappointing!
Recommended by Pamela from Directionally Challenged Traveler
Kerala, India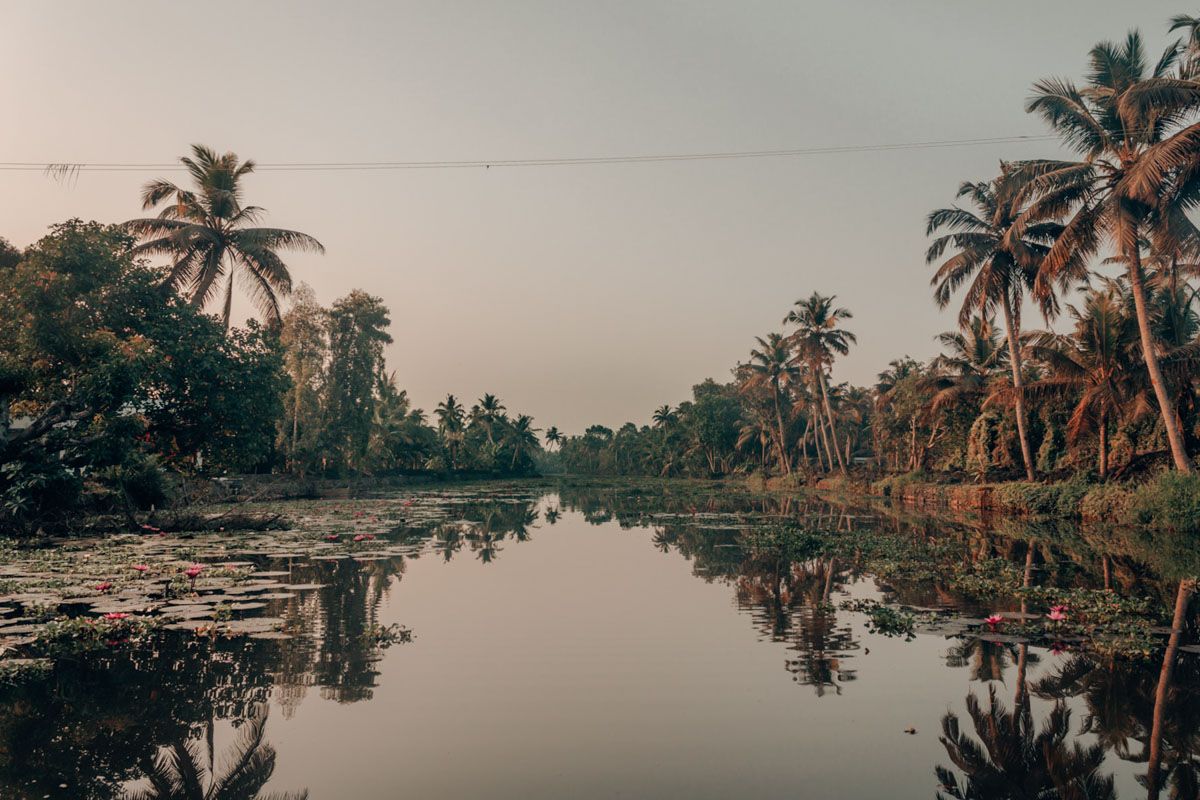 Another great destination to visit with kids is Kerala. Boasting pristine beaches, beautiful hill stations, calming backwaters, and misty waterfalls, it is a state in India known for its nature. Home to dense forests, extraordinary wildlife, and endangered flora and fauna, it is also a place with plenty of unique activities for kids to enjoy.
Start your trip in Kochi, the best-connected global entry point of Kerala, and learn about the rich colonial history of the region. For children interested in history, you can visit the many museums in the city or take a tour of Fort Kochi and end the day at Chinese fishing nets for an unmissable view.
Next, drive to Munnar, a lush hill station famous for its sprawling tea plantations. Kids can enjoy tea leaf picking, tea tasting, visiting Tea Museums, water sports, waterfalls, wildlife and other activities there. The closeby Eravikulam National Park is also a must-visit to spot Nilgiri Tahrs and safaris.
If your kids like national parks, you can also travel to Thekkady and visit India's largest Tiger Reserve, Periyar National Park. Alleppey, Kumarakom, Kovalam, and Wayanad are other places worth checking out in Kerala.
The local cuisine of Kerala is relatively milder than in other parts of the country. It is easy to find non-spicy food in most traditional South Indian restaurants and cafes. The months of Summer and Monsoon can be harsh for kids to visit Kerala due to the weather. The best time to go would be between October to March.
Recommended by Charu Goyal from Travel with CG
Wonderful landscape and food in Krabi, Thailand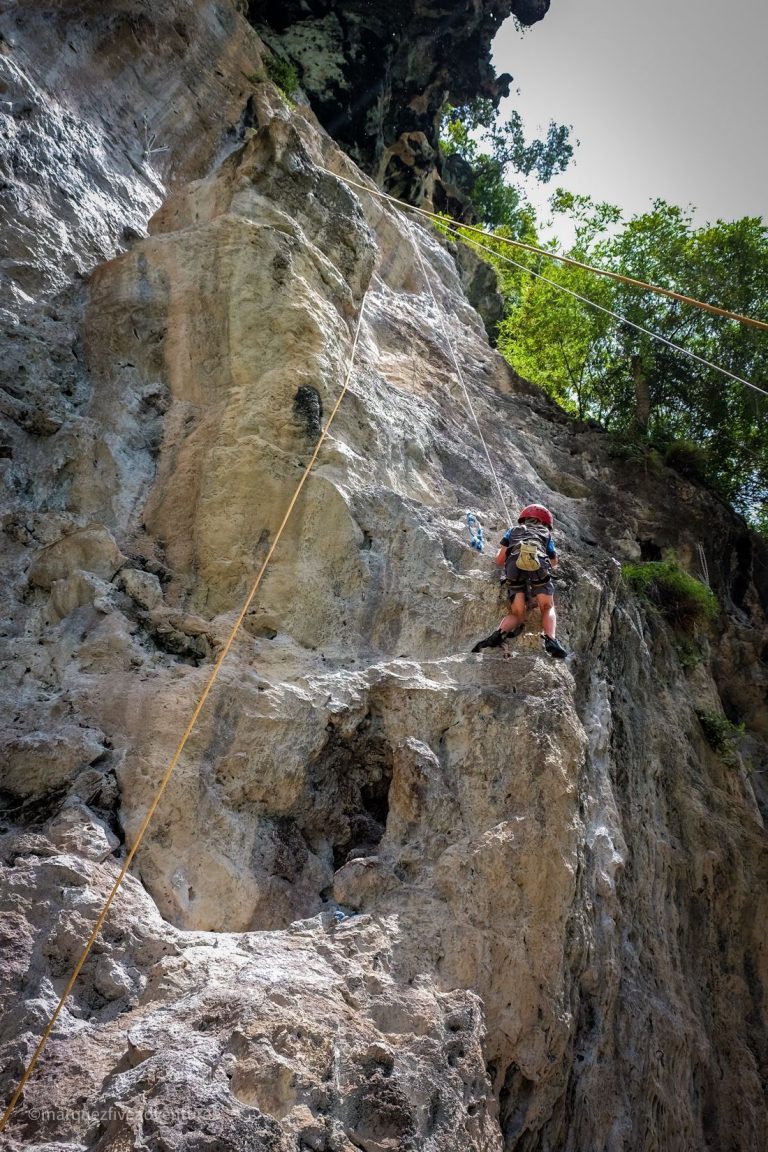 Outdoor adventure, amazing beaches, unparalleled landscape, delicious food, and the most welcoming locals – these are just a few of the reasons why Thailand is a perfect destination for families.
Most international travellers will enter Thailand via Bangkok. After spending some time absorbing the history in Bangkok, head south to enjoy the beaches of Krabi and explore the limestone cliffs in Phang Nga Bay. Krabi is a quick 90-minute flight from Bangkok. A handful of airlines serve this route with multiple flights per day for typically less than $100USD roundtrip.
The family-friendly activities available in Krabi are seemingly endless. Besides pool & beach time, consider chartering a boat to explore the islands in Phang Nga Bay, snorkel in the brilliant turquoise water, swim with colourful fish, and then relax on white-sand beaches. Search for monkeys while kayaking through mangroves, explore limestone cliffs & navigate through caves. Feeling more adventurous? Zip-line through the jungle or try rock climbing on Railay Beach with routes for both experienced climbers and beginners alike!
The best time to visit Southern Thailand is in the cool dry season between November and March, but also consider the shoulder season (April – June) with fewer crowds. July through September is the wet/monsoon season, but it's also when prices are most discounted.
Recommended by Carrie from Marquez Five Adventures
Visiting Banff/the Canadian Rockies with Kids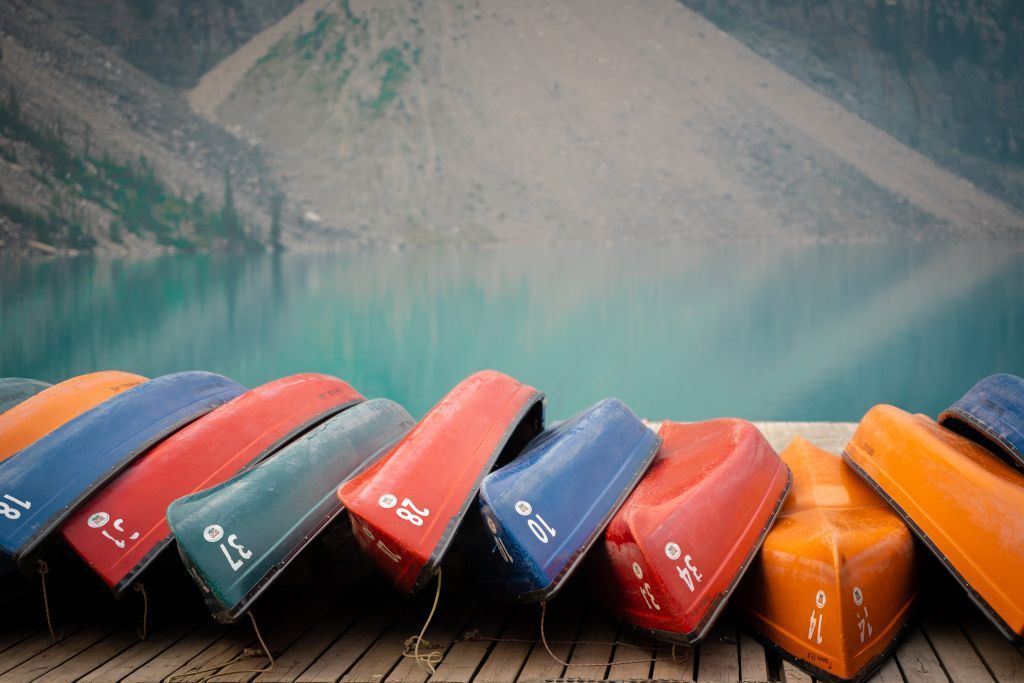 When considering a child-friendly destination for those more outdoor centric families, Banff and/or the Rocky Mountain region of Western Canada irrefutably sits at the top of the list. Offering unparalleled scenery amongst sweeping mountain vistas, turquoise lakes and lush, dense valleys brimming with wildlife; there's not only plenty to see, but plenty to do.
Visit during the summer months of June through September and consider a canoe or kayak ride upon the calm waters of Moraine Lake, a stroll amidst the town of Banff's vibrant main street (complete with a lively culinary scene – you simply have to try JK's Bakery & Cafe which offers more casual, artisanal bites even the young ones are bound to adore – not to mention ample shopping opportunities), or an easy trek through Grotto Canyon; which makes for an idyllic day trip amongst the little guys as there's plenty amidst the canyon to keep them busy, such as natural rock-climbing, a waterfall, an Inukshuk garden, caves to explore and much more!
Needless to say, regardless of how you opt to spend your family trip amidst the Rockies, it's bound to be filled with adventure suitable for all ages. Just ensure to pack a camera, as it's likely to be a trip you'll want to remember for years to come!
Recommended by Natasha Karcz from Planes, Trains and Karcz
Lombok, Bali, Indonesia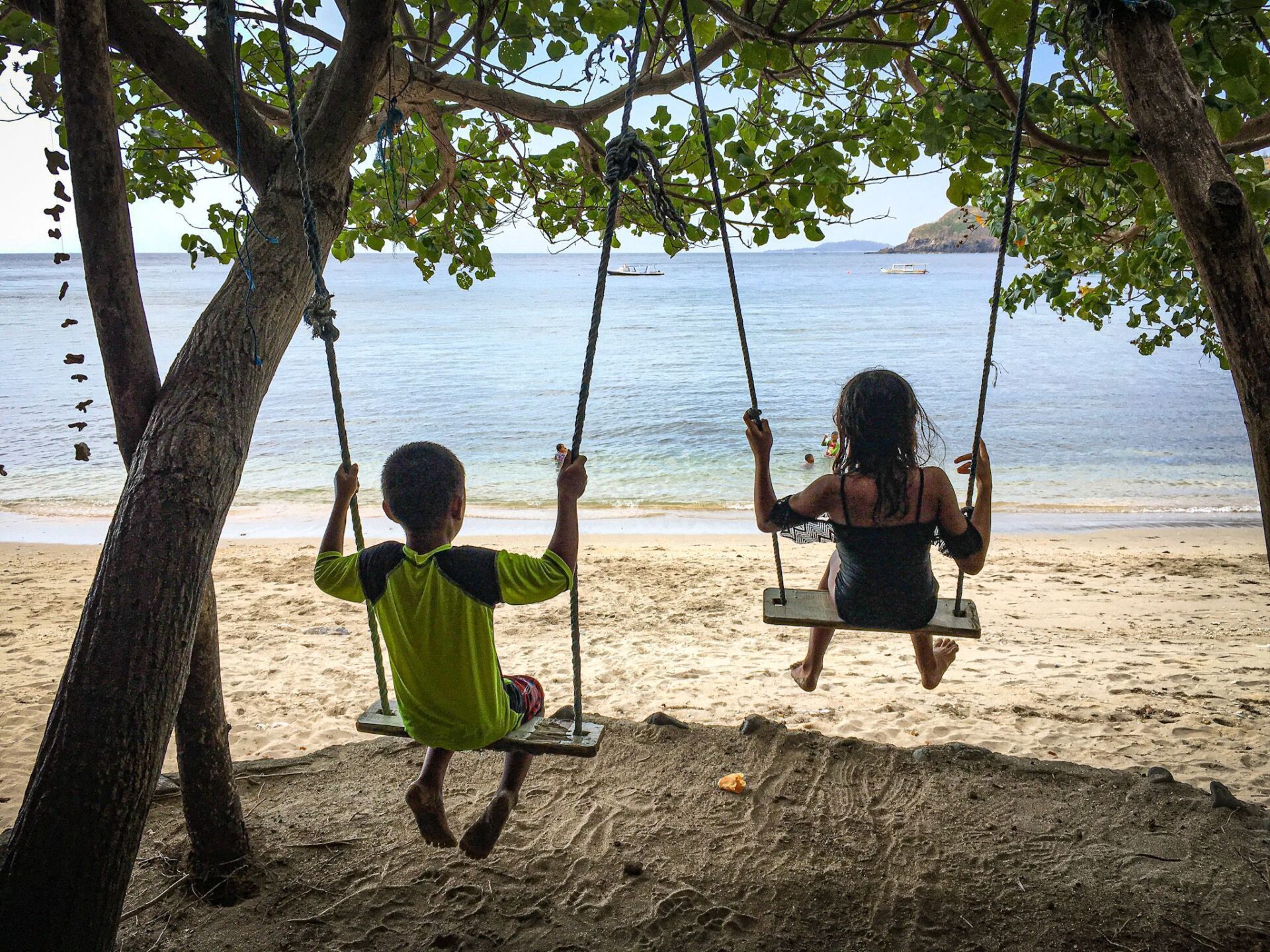 Many families are familiar with the island of Bali in Indonesia as a vacation destination. But for families looking to experience a different side of Indonesia, then a visit to the island of Lombok is a must.
Lombok is located between Bali and Sumbawa. Within the island, there are many beautiful beaches, cultural landmarks, volcanoes, hiking trails, and fishing villages for families to experience.
Visiting Lombok gives families a chance to experience another side of Indonesia. Unlike the crowded tourist island of Bali, Lombok is quiet, with a more laid-back pace. Lombok is also a Muslim island, much like the rest of Indonesia. So visitors to Lombok will get to experience Muslim culture in Indonesia.
The best time of year to visit Lombok is between April to September, when precipitation is at its lowest. The temperature in Lombok stays roughly the same throughout the year. The lows are around 70 degrees Fahrenheit, and the highs are around 87 degrees Fahrenheit.
For things to do in Lombok, families can take their pick among nature, water, and cultural activities. A visit to Mount Rinjani, the island's main volcano, offers beautiful views of the island. If families are more interested in swimming, the island's many beaches offer plenty of opportunities for beach play or possibly snorkelling. Families looking for cultural activities can take a tour to learn about the island's ethnic group, the Sasak.
Lombok is a beautiful island in Indonesia that offers families a different perspective of Indonesia. It's a wonderful family travel destination.
Recommended by Astrid from The Wandering Daughter
Vacations in Zanzibar, Tanzania, Africa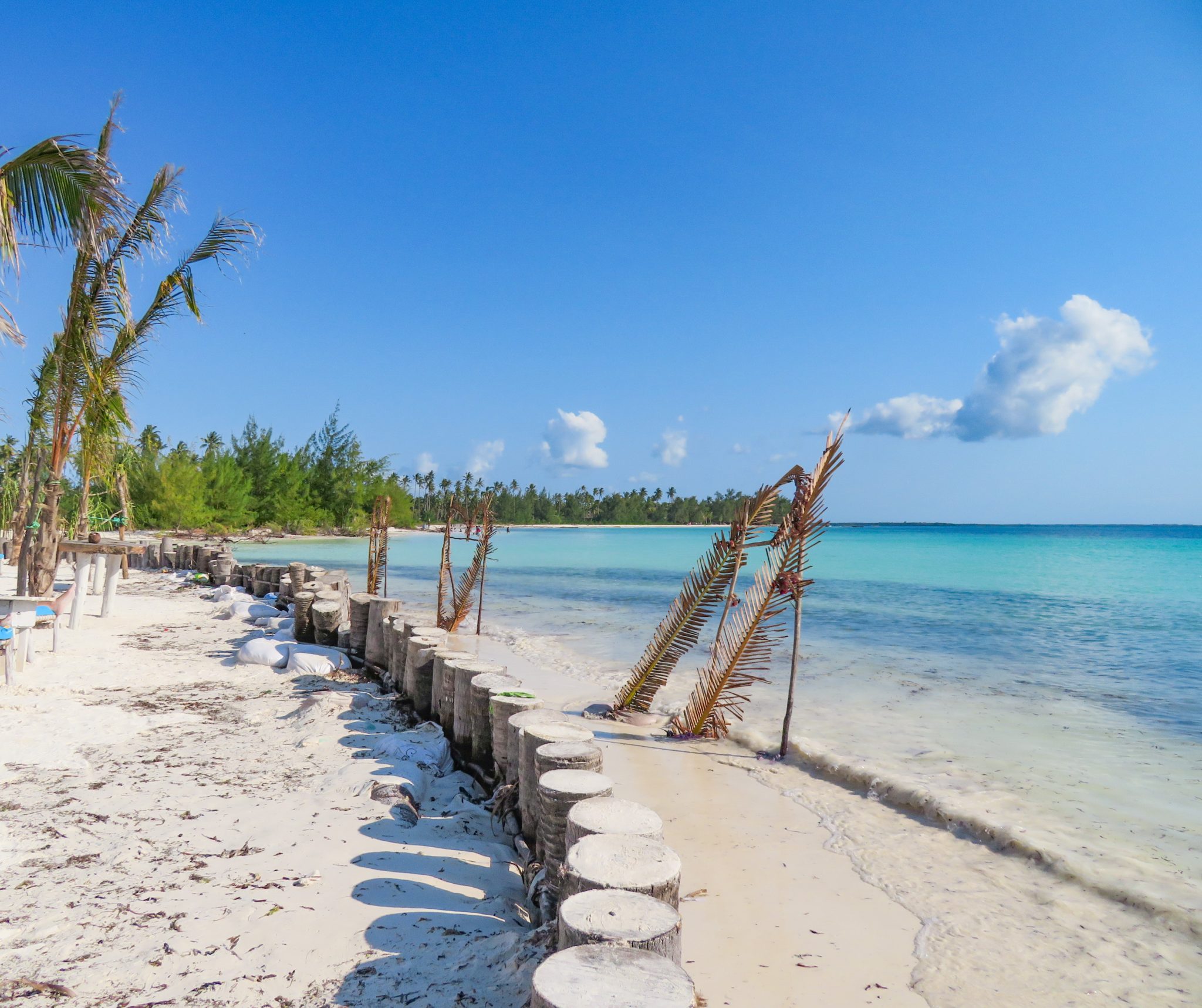 Zanzibar… sounds exotic, doesn't it! This little island off the east coast of Africa, Tanzania to be exact, is the perfect family beach destination. And while it sounds intrepid, it is just a short flight from Dar es Salaam or a direct flight from Dubai.
When to visit: The best months are July to September.
Where to stay: Kendwa or Nungwi to the west is perfect if you prefer a resort-style vacation. Or on the eastern side of the island, Bwejuu is more laid back with plenty of guesthouses to choose from.
What to do: Everything is relatively close, and taxis are cheap, so be sure to check out some of
the following activities which the kids will love
Snorkel at Mnemba Island – suited to kids older or who are confident snorkelers
Explore Stone Town – places like the Anglican Cathedral and Slave Trade Exhibit or Darajani markets
Take a boat trip to Changuu (Prison) Island to see the giant tortoises
Visit the Jozani Forest Reserve to see the Red Colobus monkey, endemic to Zanzibar
Walk the reef at low tide – tip: bring reef shoes and walk carefully respecting the reef
Visit the Mnarani Natural Aquarium in Nungwi and see community efforts towards rehabilitating rescued turtles.
Where to Eat: Food in Zanzibar is super tasty, so we recommend you try the local food, the
curries prepared with the local spices and flat breads shouldn't be missed. And for a unique
experience don't miss The Rock Zanzibar – a restaurant perched on a rock in the ocean. Book
ahead as this place is popular!
Recommended by Sharon from My Free Range Family
Beach holidays and food in Hua Hin, Thailand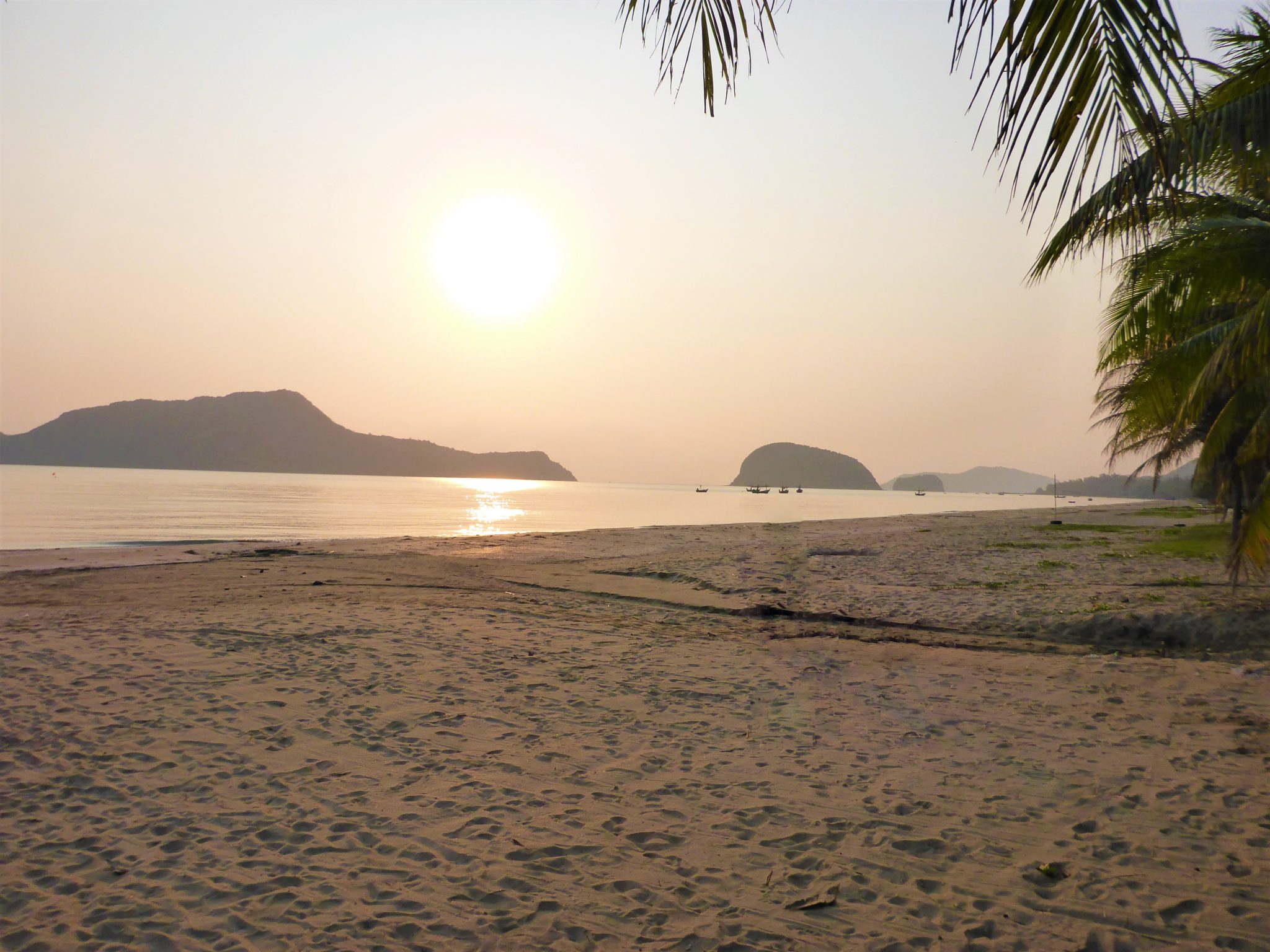 Hua Hin, Thailand is an excellent spot for families to visit in Southeast Asia. There are so many things to do there with kids of all ages. The best time to visit is from October to November or February to March. These times are between the wet and dry seasons and avoid December and January. December and January are the high season time for local tourism. This means the prices increase significantly.
The best things to do with kids in Hua Hin are relaxing on the beach, feeding the fish at Wat Huay Mongkol, playing with macaques on Monkey Island, and taking a day trip to Khao Sam Roi Yot. Less adventurous families or those with smaller children may prefer a day at Black Mountain Water Park instead of time hiking with kids in a national park.
Some of the best places to eat with kids in Hua Hin are Amber Kitchen, which won a Trip Advisor's Best-Of Award in 2021, and Yummy Corner Cafe. The Kids' n' All food-cart tour led by Feast Thailand is also a fun family dining activity.
By far, the best place to stay in Hua Hin is Dolphin Bay Resort, a bit south of downtown. However, it's won a Trip Advisor's Best-Of award for family-friendly accommodations numerous times over the last ten years, including in 2021. In addition to being a beachfront resort, it has two pools and a slew of other kid-oriented activities.
Recommended by Brodi Cole from Our Off Beat Life
Cappadocia, Turkey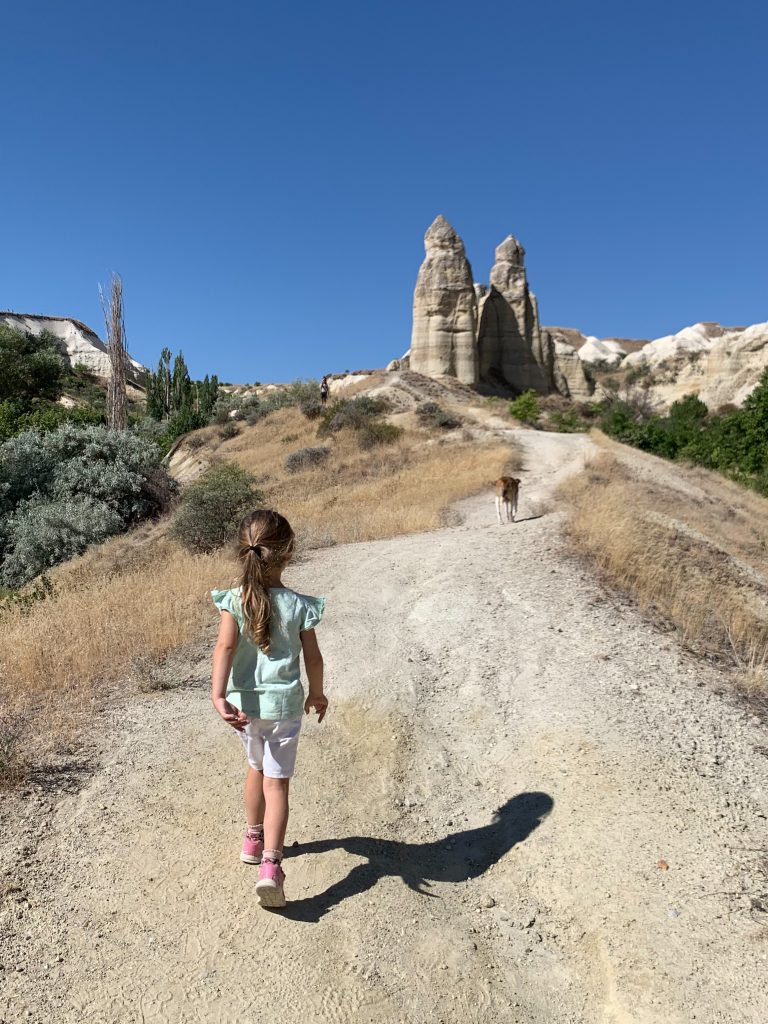 When you think of Cappadocia, Instragrammable photos of hot air balloons at sunrise come to mind.
You might be wondering how this location in Turkey can be considered as one of the best destinations to travel with kids – but we promise it is!
First off, make sure you set your alarms early to watch the hot air balloons taking off. This is a MUST-DO activity, especially if you're travelling with babies and toddlers and thus cannot make it on a hot air balloon (children under the age of 6 cannot go on a hot air balloon). You either can watch them from your own hotel or else go to a high vantage point to have a better view and be close to them. Secondly, Cappadocia's surreal landscape of natural rock formations, famously known as "fairy chimneys", make the location magical. What's more, you can access most of these chimneys, as they used to be a hiding place for Christians persecuted by Romans. The inhabitants soon began carving homes within the rock. At the Göreme open-air museum, you can access a good number of fairy chimneys as well as what is well known as the Dark Church.
Underground cities were also built to provide refuge – there are 36 such cities in all! Not all cities are
accessible to the public. We recommend visiting Kaymakli as it is not frequented as much by larger
groups Hiring a guide helps you understand what you're seeing – there are 5+ storeys, each one with
a different use! PS: If you're claustrophobic, this place is NOT for you.
Cappadocia is also home to a good number of valleys, making it an ideal location for hiking. Summers can get extremely hot during the day whilst it snows in winter. Spring/autumn are the perfect times to visit, especially if you would like to explore more during the day. If you have time for only one hike, visit the Ihlara valley which is Cappadocia's greenest valley (yes, you heard right, there is greenery in Cappadocia!). The sound of the flowing stream water, the green and varied vegetation and the high walls of the valley make it a truly unique place.
Where to stay in Cappadocia? The town of Göreme, which is the most touristy town of the region, is our
recommended place to stay. Here you will be spoilt for choice for dining, and all other shops and
necessities are within walking distance. Furthermore, it is the perfect location for hot air balloon
sightings – make sure your hotel has an accessible rooftop!
Recommended by Therese from Off Disisland
Stunning Jordan and Wadi Rum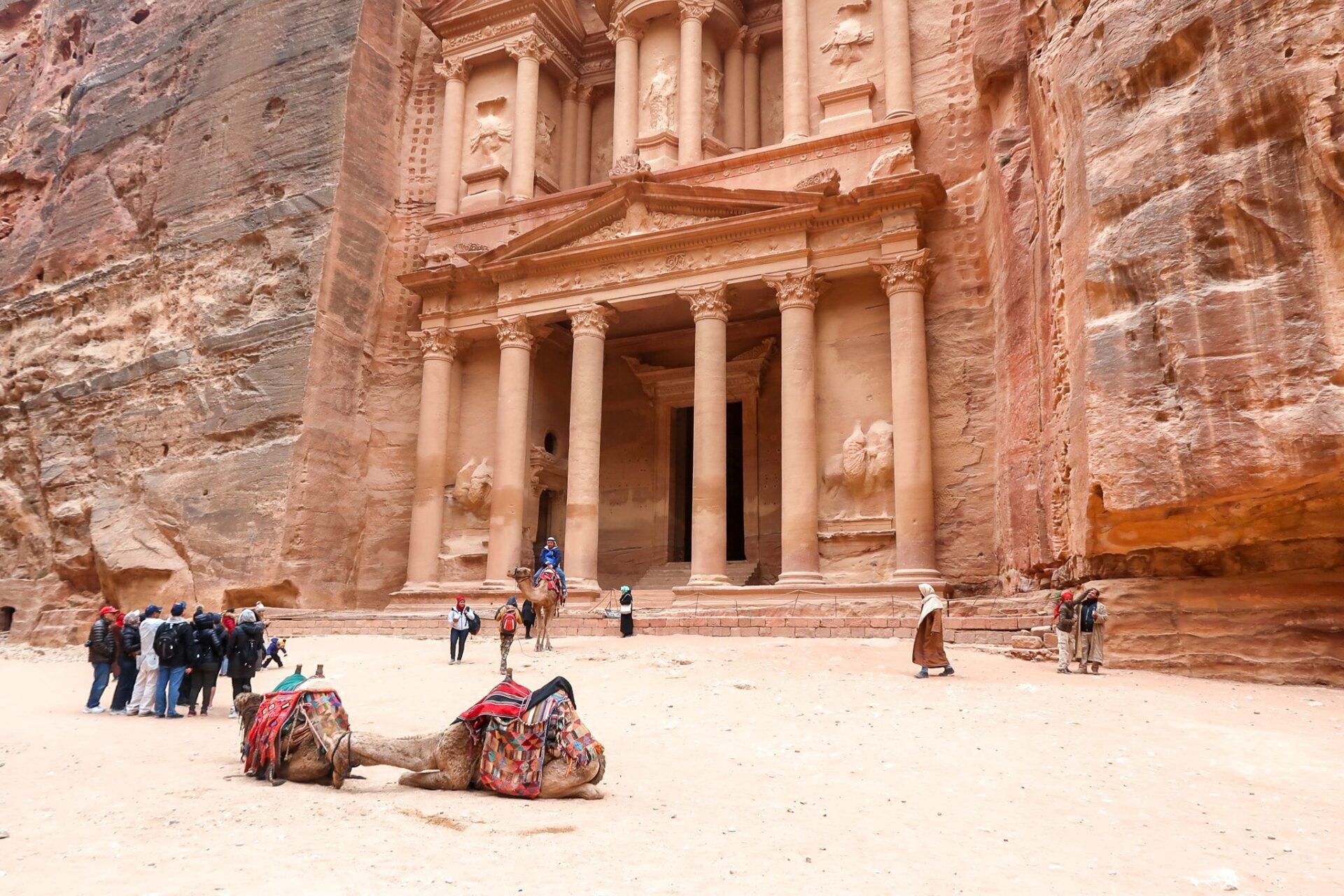 Jordan is a really amazing place to visit with kids as there is so much to do and see. It's best to visit in spring or autumn – the winters can be extremely cold and the summers scorchingly hot. There are lots of Jordan itineraries to choose from to suit any length of trip.
Start in Amman and take in the sights here including the theatre and the Citadel. Drive to the Dead Sea first going north to admire Jerash – the Pompeii of Jordan, an amazingly well-preserved Roman ruin. After that, the Dead Sea is worth at least two days to admire the tranquil waters and float in the salty waters. Spa treatments here are also second to none! On the way to Petra, drive via the old monastery on Mt. Nebo, home to lots of amazing mosaics and believed to be the burial place of the Prophet Moses and on to St George's Church in Madaba where there is an incredible mosaic map of Palestine.
Spend at least two full days in Petra, especially if travelling with smaller children. There is a huge amount to see with lots of walking. It's all absolutely stunning, though, and hard to choose what to see. From Petra, head to Wadi Rum, the desert where Lawrence of Arabia was filmed. This Martian-like landscape is like nothing else on earth (stay in the dome tents with clear roofs!) and there are spectacular views of the stars at night. A tour with a local Bedouin is highly recommended. Finally, finish up in Aqaba for some R&R by the Red Sea.
Recommended by Emma Morrell from Wanderlust and Wet Wipes
WADI RUM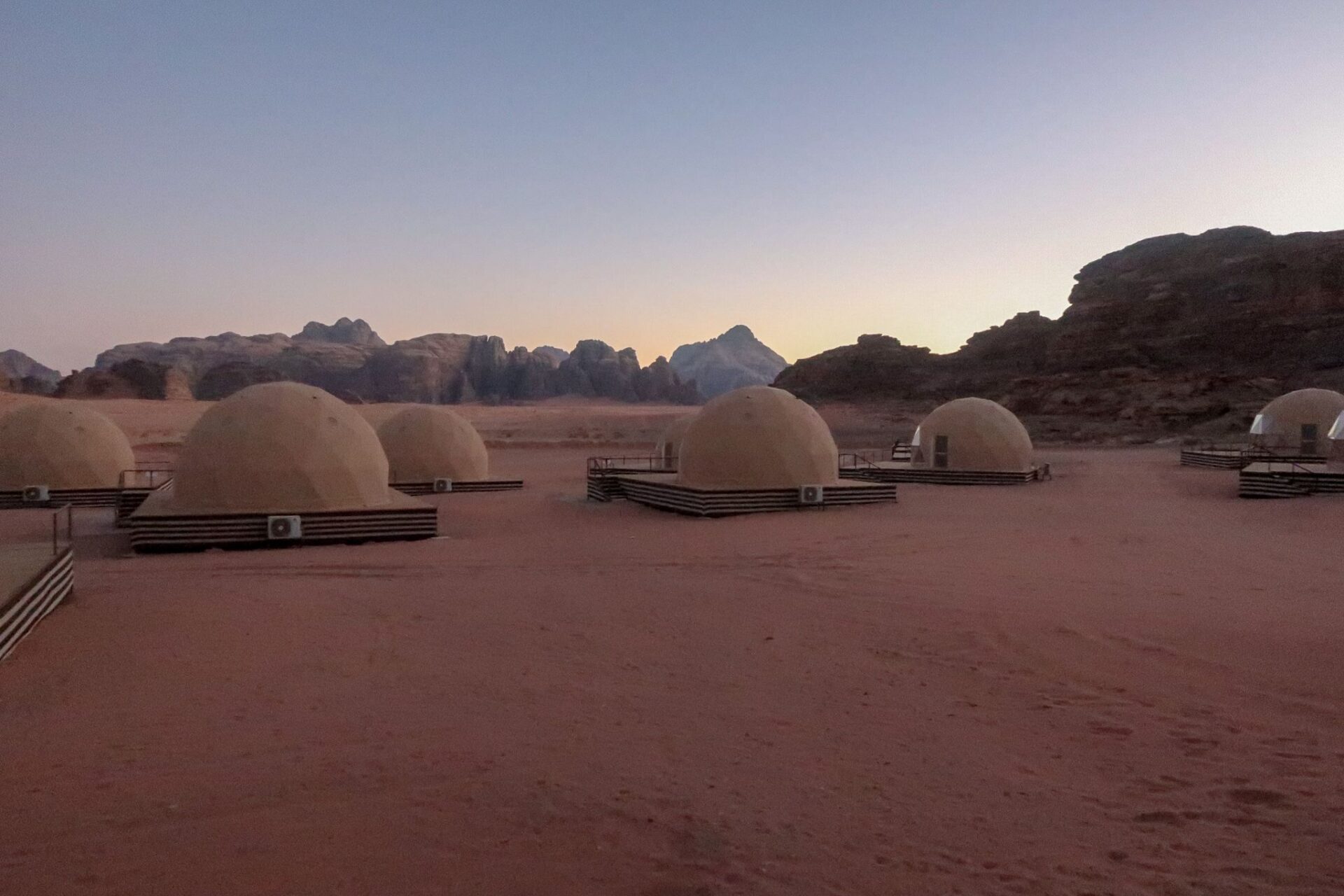 No trip to Jordan is complete without visiting Petra or the Dead Sea but few people make space in their Jordan itinerary to visit nearby Wadi Rum. This is the desert where Lawrence of Arabia was filmed. Home to a unique Martian-like landscape Wadi Rum is like nothing else on earth.
The best way to experience Wadi Rum is to take a tour with a local Bedouin. They will drive you around the confusing dune tracks and find all the best places to see and explore including Lawrence Spring where you get amazing views of the desert, Khazali Canyon for some scrambling, the Red Sand Dune for more scrambling, and Anfishiyyeh where there are huge walls with ancient inscriptions.
Depending on the length of the tour, it will include some authentic Bedouin lunch or light refreshments. Many Bedouin people are now heavily involved in the tourism industry in Wadi Rum and will be able to explain lots of the history and geology in the area.
Spending a night under the stars is an absolute must for anyone who has the time in their itinerary. There are a few places in Wadi rum offering dome tents with clear roofs. They also offer traditional meals including a dinner that has been baked in the ground. All in all, this is a once in a lifetime experience.
Recommended by Emma Morrell from Wanderlust and Wet Wipes
Adventure and beauty on Jeju Island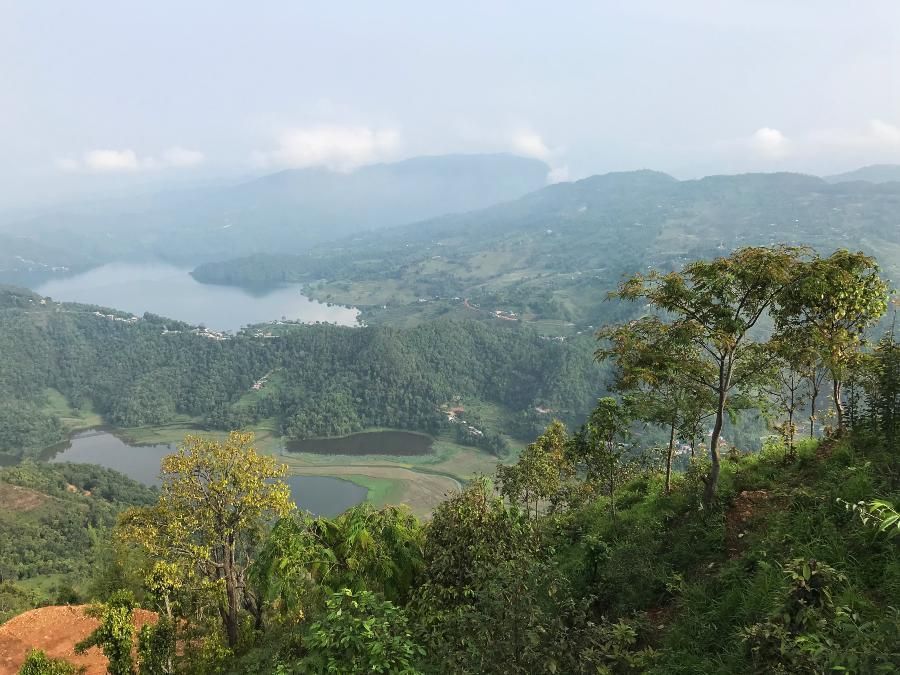 Jeju Island, located in the southwest region of the Korean peninsula, is renowned for its volcanic landscape, adventure spots, pristine unspoilt beaches, and interesting museums.
This volcanic island is also well known for its abundance of things to do with kids and makes for a great choice when deciding where to travel as a family. Highlights of a visit include Gimnyeong Maze Park, Jeju Folk Village and Waterworld.
Taking a submarine excursion is highly popular with kids and is a great way to see the diversity of the island. Other places that are worth a visit are Hyeopjae Beach, Jeongbang Falls, and Hallim Park. There is no getting bored with so much on offer with the main sights accessible from anywhere on the island.
Fortunately, it is also one of the cheapest islands to visit in the region and is well connected to the mainland as well as to other nearby countries. The best time to visit would be between the months of November and April when the temperature is mild and the climate is dry. A trip to this group of atolls is a highlight of any visit to South Korea and should not be missed.
Recommended by Rai from A Rai Of Light
Aruba
The Caribbean Island of Aruba is a popular choice for a getaway with the family, and with good reason. Perfectly located in the Southern Caribbean, the Island is well known for its beautiful resorts, white sand beaches, and calm waters that are just ideal for swimming. In addition, there is always good food, friendly locals, and a multitude of family-friendly activities to enhance the experience.
The Island is situated outside of the hurricane belt and experiences almost perfect weather, making it a year-round destination. A highlight of a visit is a trip to Flamingo Beach Aruba with the opportunity to play with the resident flamingos. Adventurous families will delight in discovering the coastal areas, swimming in the cool waters, and Arikok National Park. Other highlights include snorkelling at Baby Beach, the Butterfly farm, and de Palm Island. Fortunately, It is effortless to get around as public transport is abundant and affordable. Getting to the Island is also easy enough with frequent nonstop or single-connection flights from many cities around the world.
Recommended by Rai from A Rai Of Light
Niagara Falls, Canada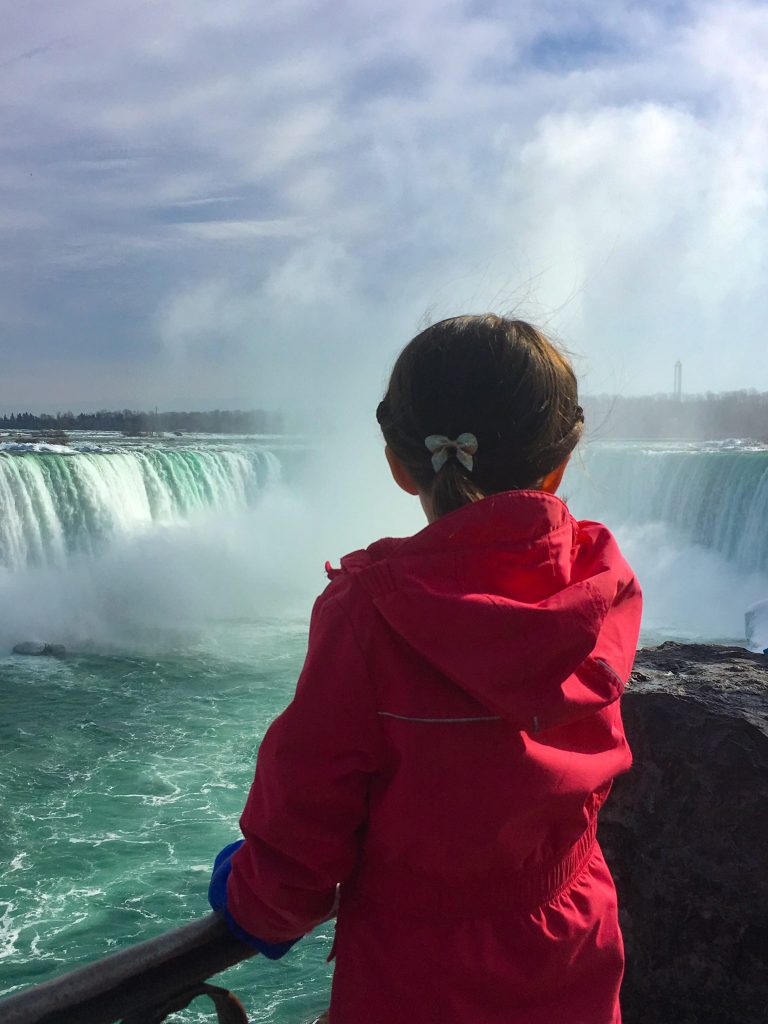 One of the top places to visit with kids in Canada is Niagara Falls, Ontario. Not only is Niagara Falls a world wonder, but it's also a super fun family destination!
The waterfall itself, Horseshoe Falls, is about 57 meters tall. The Falls can be experienced from the 1.5 km walkway, looking down over the Canadian and American waterfalls. You can also take a cruise boat to see the Falls up close or experience the Falls from above in a helicopter. Tours are also available behind the falls or you can take a zipping ride down for a truly unique view.
Clifton Hill, referred to as Niagara's Street of Fun, is located just a short walk from the Falls! Here you will find arcades, fun houses, a huge sky wheel, a speedway, mini-golf, a wax museum, haunted houses, a Ripley's museum, bowling, adventure courses and indoor water parks.
There are tons of amazing places to stay on your family visit to Niagara Falls. If you're looking for a unique experience, you can book a room overlooking the Falls or book a stay at Niagara's Great Wolf Lodge. For a thrilling dinner experience, check out the Rainforest Cafe.
Niagara Falls is a year-round destination with warm temperatures during the summer months and festival light displays during the winter.
If you're looking to spend some time out in nature, be sure to check out the hiking at Niagara Glen. There is something for everyone to love in Niagara Falls.
Recommended by Charlene Hill, from Adventure with the hills
More Travel Inspiration
Pin this article if you liked it and leave a comment if you have any question or extra suggestion to share.