Welcome to our Part 2 guide for favourite family destinations and vacations with kids. With the help of our experienced family travel bloggers, we have compiled an ultimate list of the best family travel destinations to visit with kids to help you plan your next family-friendly destination.
Whether you are looking for an adventure-filled vacation with teens or a relaxing beach holiday with your toddlers we have you covered in our guide to the best family destinations.
Also, check out Part 1 which covers the rest of the world and Part 3 which covers awesome places to visit in the US with kids.
This blog article may contain affiliate links. If you book or buy something through the links, we will receive a small commission. This does not change the price for you but helps us to run our blog and carry on providing our detailed itineraries. Thank you for your support.
Antrim Coast, Northern Ireland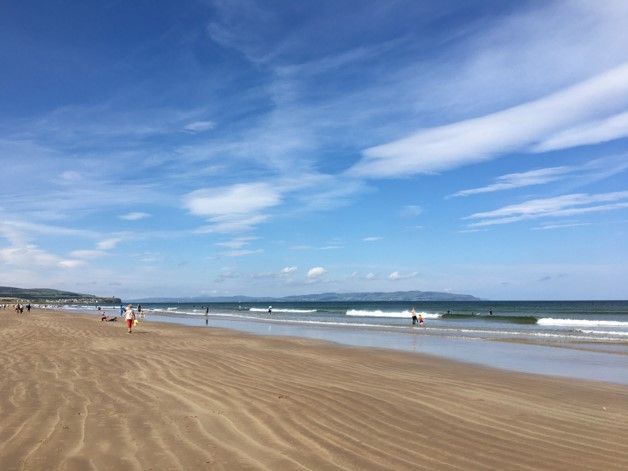 The Antrim coast, running from Belfast to Derry-Londonderry, is one of the best things to do in Northern Ireland for families and packs a huge range of attractions into a relatively small area. To make the most of this stunning part of Northern Ireland, it's best to visit in the summer.
Highlights of the Antrim Coast include scenic sandy beaches such as Whiterock, Portrush and Portstewart. Surfing is popular at the beaches as well as sandcastle buildings.
Midway along the coast is the Giant's Causeway – a brilliant natural playground of hexagonal volcanic rocks that seem to flow from the cliffs into the sea. Close by is the delightful town of Bushmills where visitors can enjoy an excellent meal at the characterful Bushmills Inn.
Older children might enjoy exploring the various filming locations for Game of Thrones – the most well known being the Dark Hedges just inland. Back on the coast, the pretty harbour of Ballintoy is another location from the series – it's great for kayaking and rock pooling too.
Families also love tackling the Carrick-a-rede rope bridge which takes visitors over the sea and rocks to a tiny island. Further along the coast, another highlight is the atmospheric Dunluce Castle which overlooks the coast.
Families will enjoy staying at Ballylinny Holiday Cottages which are ideally situated a short drive from both the Giant's Causeway and Bushmills village. Ensure you book a cottage with sea views – the sunsets are stunning!
Recommended by Annabel from Smudged Postcard
Andalusia, Southern Spain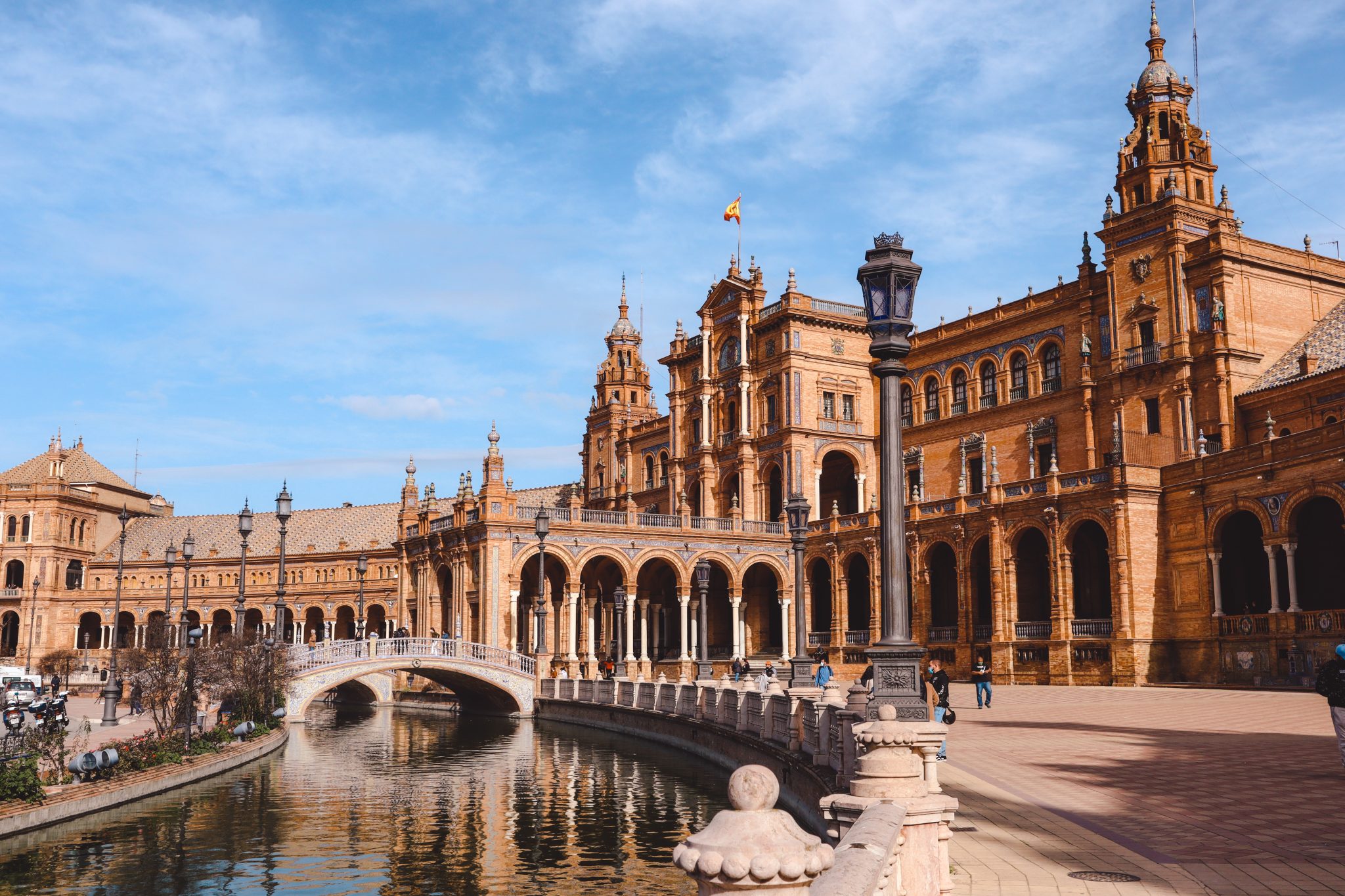 Andalusia in southern Spain is one of the best parts of Europe to visit with children. Not just because the Spanish people love kids, but also for its great attractions that your children will love.
The south of Spain is known for its lively cities, stunning beaches and warm climate. You can visit this area all year round, though you might want to avoid the hot summer days. Children will love spending time at the Andalusian beaches. Especially the Costa del Sol area around Malaga and Marbella; it is great to visit for both its beaches and its ports. Children will love looking at the big yachts and sailing boats.
But Andalusia is more than its famous beaches. Make sure to head inland as well to visit its white villages; pueblos blancos – like Ronda with its iconic bridge, Setenil with its cave houses or Zahara de la Sierra with its stunning lake views. Spend some time in the stunning city of Seville, known for its castle in Moorish style. Visit the famous mosque-cathedral of Cordoba as well. You can climb the tower for some great views of the city.
Rent some bikes at the Via Verde de la Sierra to bike the old railway with your kids. The trail is set in a stunning mountain setting, but it is easy to bike as it is relatively flat. The best part about this biking route is the old train tunnels that you'll cross. The longest is almost 1 kilometre.
Recommended by Maartje & Sebastiaan from The Orange Backpack
Athens with Kids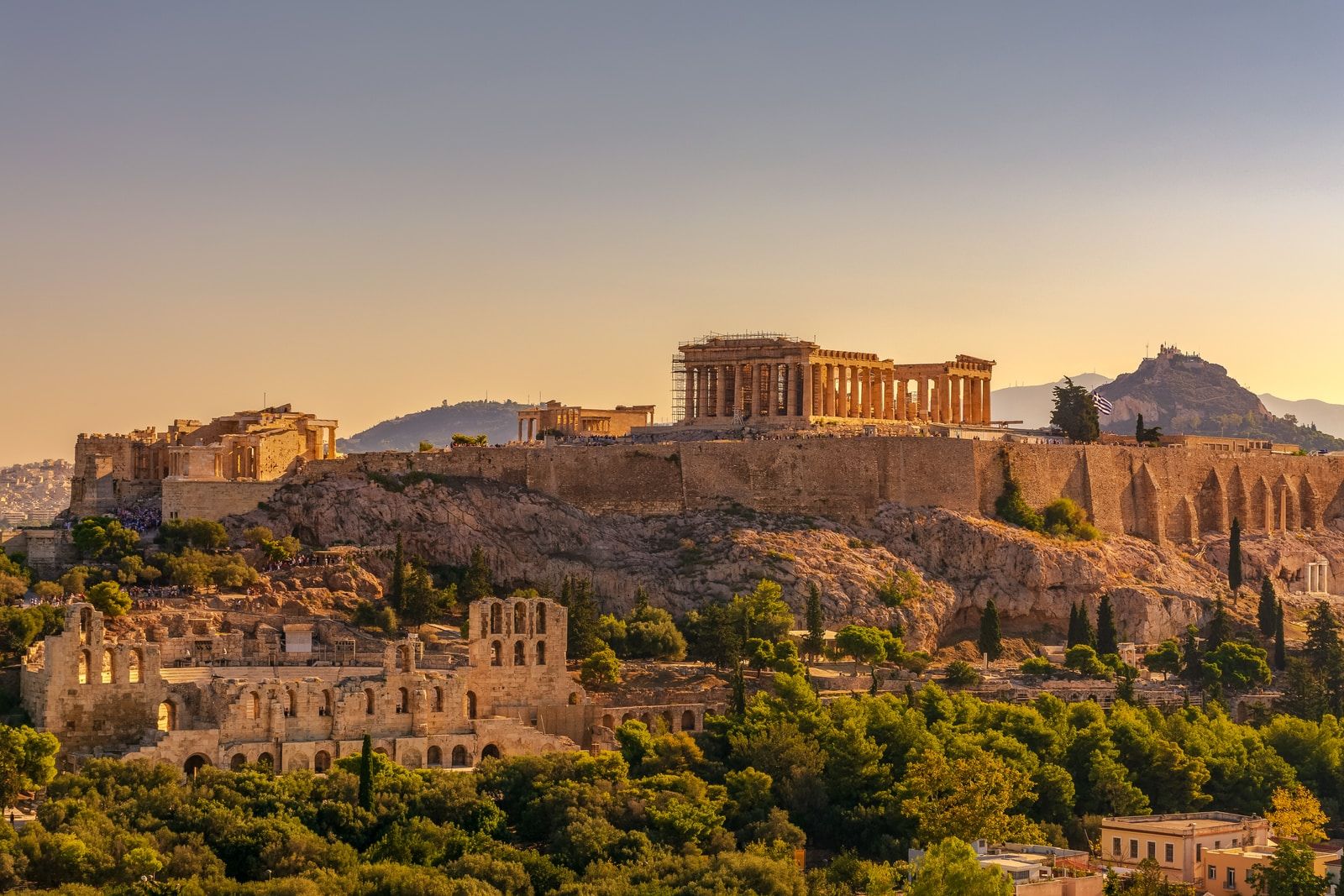 It's no secret that Athens is a city rich in history and culture. What may be less well known, however, is that the city is also a great place to take your kids for an enjoyable vacation. There are plenty of things to do here that will keep the whole family entertained.
Visit the Acropolis and other ancient ruins. The Acropolis is one of Athens' most famous landmarks, and it's definitely worth a visit with your kids. They'll be amazed by the ancient ruins and the history behind them. There are also a number of other ancient ruins in Athens that are worth checking out, such as the Temple of Olympian Zeus and the Theater of Dionysus.
Check out the city's amazing museums. Athens is home to some of the world's most famous museums, including the Acropolis Museum, the National Archaeological Museum, and the Benaki Museum or kids' favourite Museum of the Ancient Greek Technology, where kids can learn and play with ancient greek inventions.
The first modern Olympic stadium is located in Athens and is a great place to visit with your kids. They'll be amazed by the history behind the Olympics and the stadium itself. There's also a museum on-site that tells the story of the Olympics.
Athens is a perfect place to introduce kids to ancient Greece and its culture. There are plenty of fun activities here that will keep the whole family entertained. Athens has something for everyone. So get out and explore this wonderful city with your little ones!
Recommended by Ania from The Travelling Twins
Cornwall, UK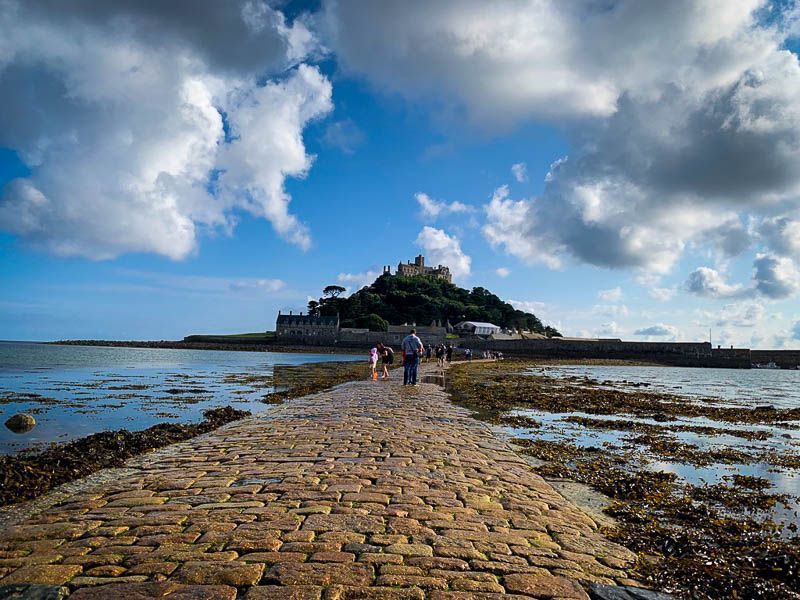 The UK is full of amazing places to visit with kids, Cornwall on the South West peninsula is the most beautiful. Popular with families due to its miles of golden, sandy beaches and child-friendly activities it's a great place to visit year-round.
Kids will love days spent on the beach, playing in tide pools or surfing the waves. Most Cornish beaches will have many family-friendly facilities such as cafes, restaurants and surf schools. Fistral, Crantock and Watergate Bay are amongst the best on the North Coast.
A visit to one of the tropical gardens such as the Eden Project with its dome covered rainforest or the Lost Gardens of Heligan and it's outdoor adventure playground are an absolute must-visit for families. Or one of the many indoor attractions such as Bodmin Jail or the Newquay Aquarium on a rainy day.
Rick Steins Seafood Restaurant in Padstow is the place to visit for foodies or pick up a take out Cornish Pasty from one of the many bakeries to enjoy on the beach.
Cornwall gets extremely busy over July and August during the kids UK summer holidays so these months are best avoided. Many places close for the whole month of January. Spring and Autumn are the best seasons for reasonable weather, lower room rates and crowd-free attractions.
Recommended by Karen from Are We There Yet Kids
Lagos, Algarve, Portugal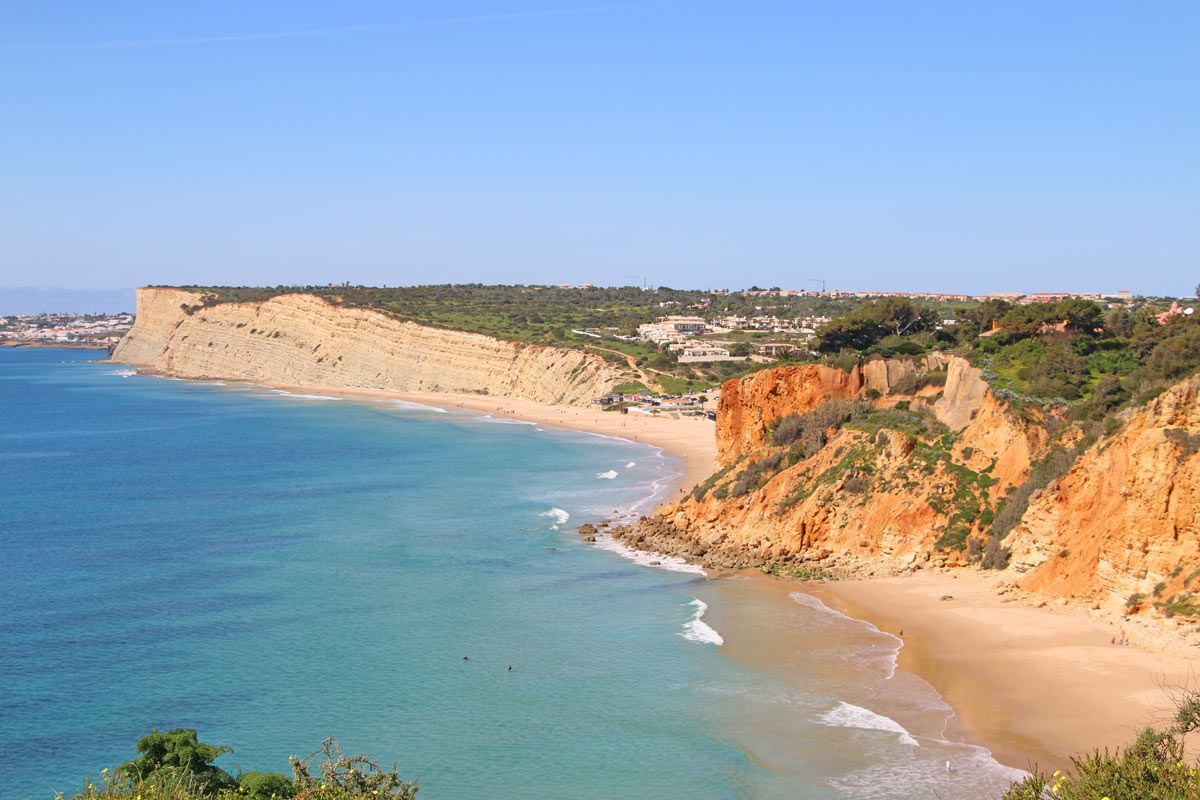 Lagos, a beautiful beach town in the Algarve region of Portugal is a perfect destination to visit with kids. Many tourists with children from Northern European countries come to Lagos during their summer holiday to enjoy the southern sun and relax on the beach. Spring – summer months, May to September are the best time to visit Lagos to enjoy hot and sunny weather.
The town boasts stunning sandy beaches, picturesque limestone cliffs, a charming historical centre with narrow cobbled streets, restaurants and coffee shops with special menus for children. There are many great outdoor things to do with children in Lagos. Praia do Porto de Mós and Dona Ana are some of the best beaches in Lagos to come with young children. Both beaches have good facilities; umbrellas and beach chairs, lifeguards, toilets, parking space, and restaurants. In Porto de Mós and Meia Praia, older children can enjoy bodyboarding or learn to surf with an instructor. Exploring the rugged limestone cliffs around Lagos on a kayak or boat trip is exciting for parents and children. Boats make several stops for snorkelling and swimming at beaches and bays along the coast. Watching dolphins is another fun thing to do with children in Lagos. Walking at Ponta de Piedade following the boardwalks with stunning views of the cliffs, the sea, and the beaches is a great way to explore the surrounding area. Older children will enjoy thrilling rides at Splash and Slide Water Park 20 km outside of Lagos.
Recommended by Alya of The Algarve Family
Prague, Czech Republic
The Eastern European city of Prague is an extraordinary destination for families with children of any age. As the capital of the Czech Republic, it is brimming with ornate architecture, unique history, and an abundance of kid-friendly activities.
The elaborate public transportation system allows easy access to each of the ten districts, placing the best of Prague at your fingertips. Once you've experienced the must-see majesty of Prague Castle and taken a stroll across the iconic Charles Bridge, you can begin searching for those hidden gems nestled in and around the city. Zoo Praha is a favourite amongst families, and if you would like to incorporate some educational activities into your trip, there are plenty of museums that the kids will love.
Spring is a beautiful time of year to explore this walkable city. The weather is milder while the influx of Summer tourism has not yet arrived. The Easter Markets bring a warm welcome to visitors, highlighting cultural and religious traditions while celebrating the arrival of Spring. You can wander around the wooden huts that line Old Town Square in search of the perfect, handcrafted souvenir or grab some warm beverages and delicious treats from one of the various food vendors. Next, take a seat at one of the restaurants located at the base of the Astronomical Clock to see an intricate hourly performance that the whole family will enjoy!
There is no shortage of extraordinary things to do as a family in Prague. If you are ready to discover all that this beautiful city has to offer, take a look at our favourite moments here to get some ideas.
Recommended by Lee Anne Hable from The Hable Way
Finnish Lapland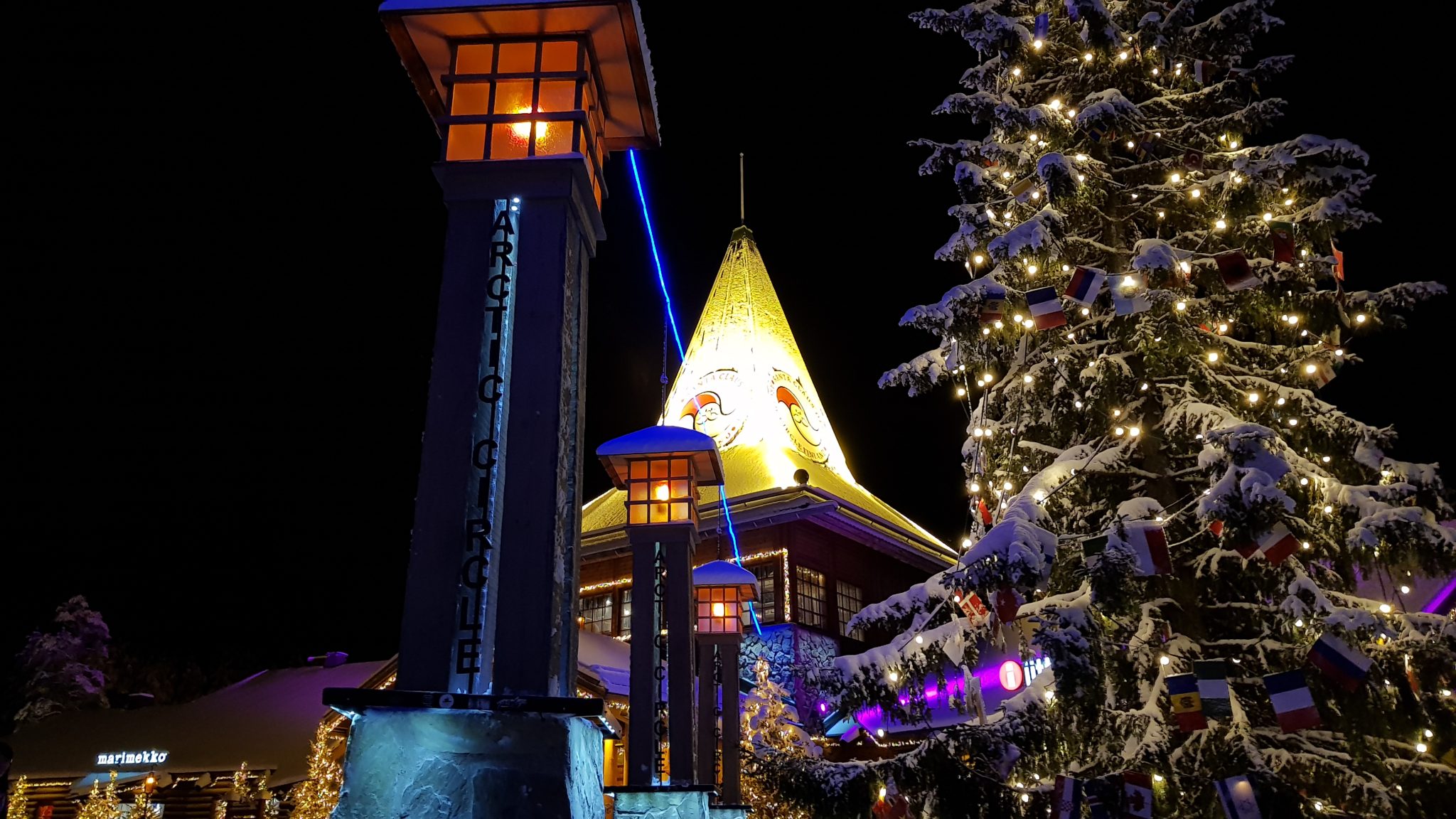 An unforgettable destination to visit with kids has got to be Finnish Lapland. Whether you visit Rovaniemi, the official hometown of Santa Claus, or Saariselka, Yllas, or Levi, you are sure to create unforgettable memories with the kids.
Where else can families meet Santa, tell him what they'd like for Christmas, or thank him for all those amazing presents he bought? Then combine that with skiing, snowmobiling, husky, and reindeer safaris.
Finnish Lapland roughly starts with Rovaniemi on the Arctic Circle, with many of the other towns located further north. The best time to visit Finnish Lapland is during winter, from late November until early March when the ground is covered with snow and winter sports are easily accessible.
Things to do in Lapland with kids include visiting Santa, going to Elf School at Santa Park in Rovaniemi, meeting Santa's reindeer at the Santa Claus Village and other locations, enjoying a husky safari through a winter wonderland forest with the likes of Bearhill Husky, learning about the people, flora, and fauna of the Arctic Circle in Arktikum Museum and even skiing.
There are so many things to do in Lapland as a family, that you'll need several days just to do a few of them. Remember also that winter days in Lapland are short on daylight, so you will need to plan accordingly. But it is worth it to see the looks on the kids' faces when they meet Santa, Rudolph, or a blue-eyed husky after a sleigh ride. Lapland is by far, one of the best destinations in the world to visit with kids
Recommended by Cath from Passports and Adventures
Southern Ireland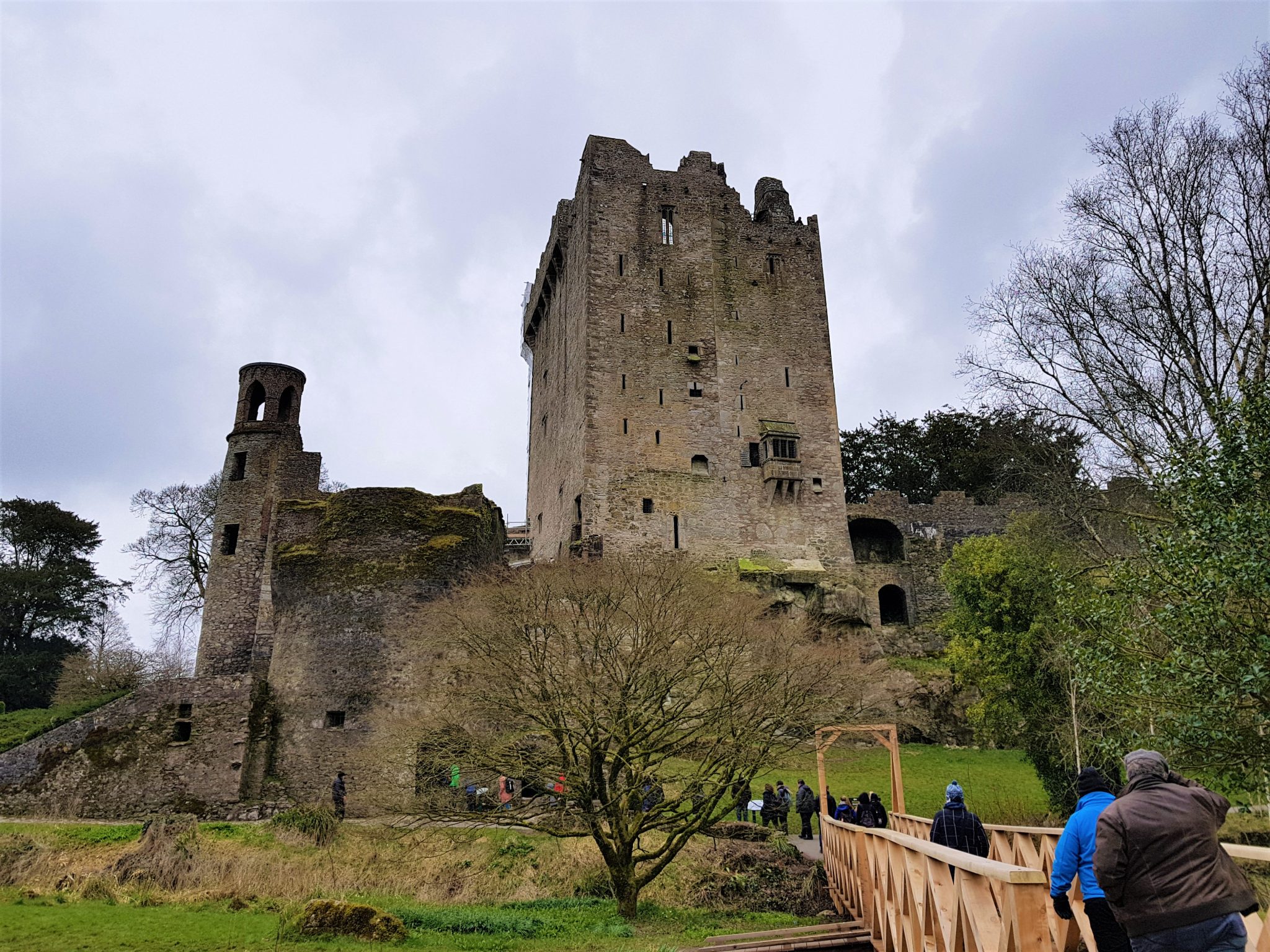 A great destination to visit as a family is the southern half of Ireland. The Emerald Isle is steeped in history and beautiful landscapes, and there are so many things to do with kids, that you'll never be short of ideas.
Some of the southern counties of Ireland include Waterford, Tipperary, Cork, and Kerry and each has something to offer families who choose to visit this part of Ireland. They are also great places to enjoy a family road trip.
If your kids like castles and pretending to be knights or princesses, you won't be short of castles to visit. From the imposing Rock of Cashel (a ruined abbey that appears like a castle to kids), to the beautiful Lismore Castle, to Waterford Castle on its own island, and the castles of County Cork which include Blarney and Blackrock Castle, some of the top things to do in Cork, you will find many a castle to visit with your little knights and princesses in this part of Ireland.
The Wild Atlantic Way also starts in County Cork, winding its way along the west coast of the county before heading north. This driving route also encompasses part of the Ring of Kerry, another stunning place to visit in Ireland with kids. There you will find Ross Castle, Muckross Abbey, the Gap of Dunloe, and other things to do with kids.
There are many beaches along the south coast of Ireland where kids will have hours of fun playing in the sand and waves. This part of Ireland is best visited during the summer if you want some beach days with toes out, or in late spring or early autumn if you want to avoid crowds. But no matter the time of year, you'll never be short of ideas for entertaining the kids in southern Ireland.
Recommended by Cath from Travel Around Ireland
South Wales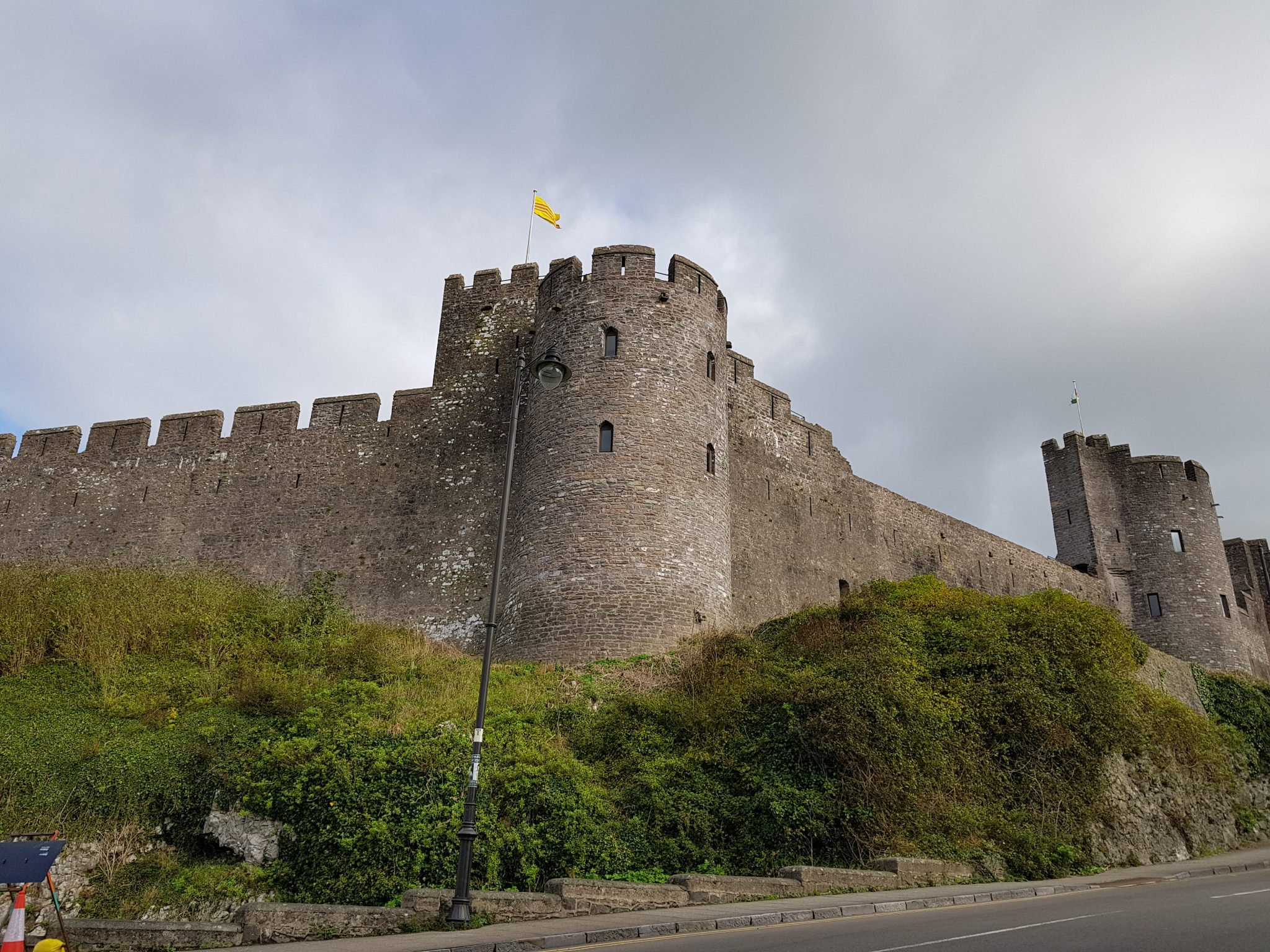 A great destination in the world to visit with kids is South Wales in the United Kingdom. The lower half of the country has something for every family, whether they enjoy history, the great outdoors, or adventure sports.
South Wales runs from Newport in the East to the Pembrokeshire coastline. Between these two points are a plethora of things to do with kids including two Welsh National Parks, many beaches and coves, and more.
There are some great cities to visit as a family including the capital, Cardiff, which isn't short of family things to do. Make sure to visit Cardiff Castle in the centre and St Fagans, the Welsh Museum of History on the outskirts of the city. Moving west, there are also a host of other castles to visit including the hilltop castle of Carreg Cennen, Pembroke Castle, and more.
If your kids enjoy the outdoors, there are many beaches to visit, hills to walk and other adventure sports to enjoy including kayaking the Welsh coastline. Have an animal fan on your hands? Then head to Folly Farm near Tenby. This zoo and farm park is an amazing place to take the kids and is located near the pretty seaside town of Tenby.
There are lots of places to visit in South Wales, lots of cities and pretty coastal towns, many beaches with coastal walks, and more, making it one of the best destinations in Europe to visit as a family.
Recommended by Cath from Wales with Kids
London, England, UK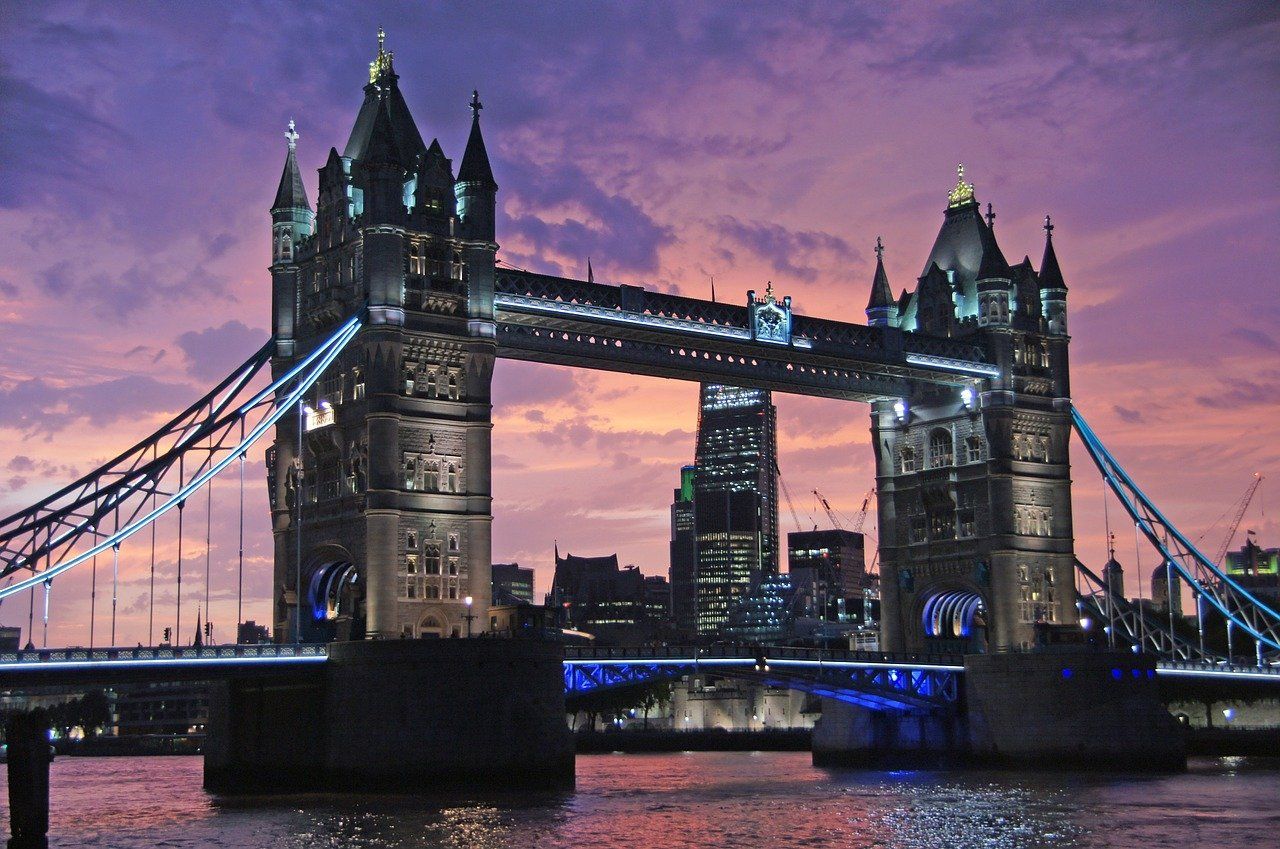 Without question, London England is one of the best destinations in the world for a vacation with kids. There are so many things to do with children of all ages. All you have to do is prioritize everyone's interests, put on some comfortable walking shoes, bring a light packable rain jacket (England has notoriously unpredictable weather) and head out with a spirit of adventure.
For young children, head to one of the dozens and dozens of parks found all over London. Perhaps the most famous one is the Diana Princess of Wales Memorial Playground in Kensington Gardens. Alternatively, head to St. James' Park to enjoy the playground and feed the vast range of resident birds – from pelicans to mallards. For older children, there is, even more, to do from which to choose. Consider exploring one of the many world-class and internationally renowned free museums. One of the best and most popular destinations is the Natural History Museum. With over 80 million specimens including an amazing dinosaur gallery and outer space exhibit, your kids can spend days exploring its treasures.
Because London offers so many outdoor and indoor attractions and the weather never gets too cold or unpleasant, there really isn't a bad time to visit. However, optimally, try to avoid it during peak season in the summer only because the city becomes very busy and it is difficult to find reasonably priced lodgings near central London. You will enjoy yourself more if you arrive in late spring or early fall.
Recommended by Nicole from Go Far Grow Close
Florence, Italy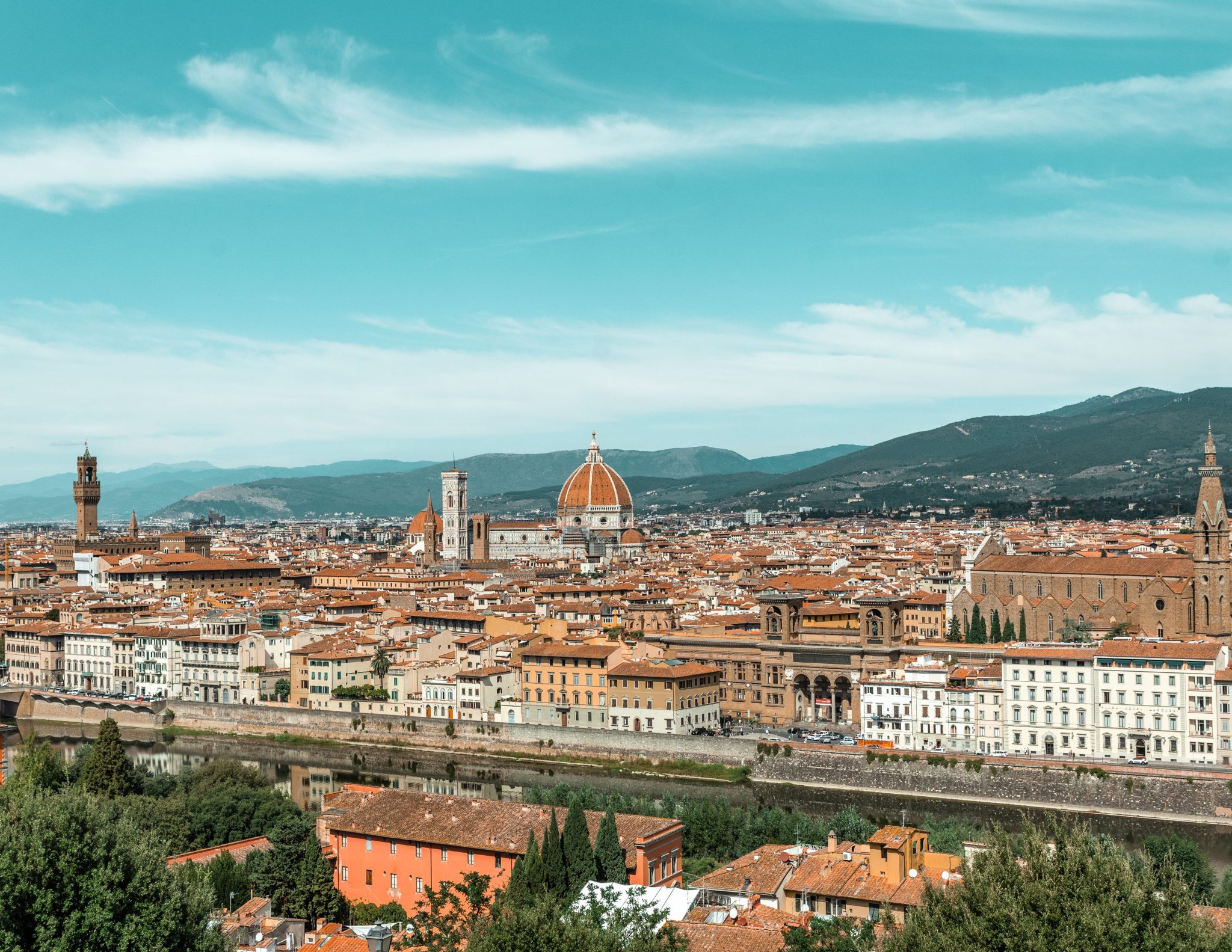 Florence is a wonderful city to explore as a family. While it welcomes travellers year-round, the best time to visit is in the shoulder season, when crowds dissipate and accommodations are more reasonable. May tends to be ideal for a spring trip, whereas late September is perfect for an autumn adventure.
As a major metropolitan city, Florence has plenty of child-friendly museums that are fun for the whole family. The Natural History Museum of Florence is a favourite, featuring true-to-life anatomical models of dinosaurs and present-day zoo animals.
For a fun family hike, take the kids to Piazzale Michelangelo to enjoy some of the best views in the city. You may even wish to pack a lunch and enjoy a fun family picnic from the top or from the beautiful neighbouring rose garden, Giardino delle Rose.
In the centre of the popular Piazza della Repubblica is Florence's most historic and iconic carousel, a favourite amongst children and adults alike! Plus, if you're planning to explore Florence at night before bedtime, the little ones will love riding the magical merry-go-round while it's aglow with twinkling lights!
When the gang gets hungry, stop at Pizza Napoli 1955 for some of the best pizza in the city. Kids will love the heart-shaped pies that look as wonderful as they taste! Plus, you cannot skip out on all of the wonderful gelato while you're in the city, a perfect treat to end a fun-filled family day!
Recommended by Elena from The Carry-On Chronicles
Zeeland, the Netherlands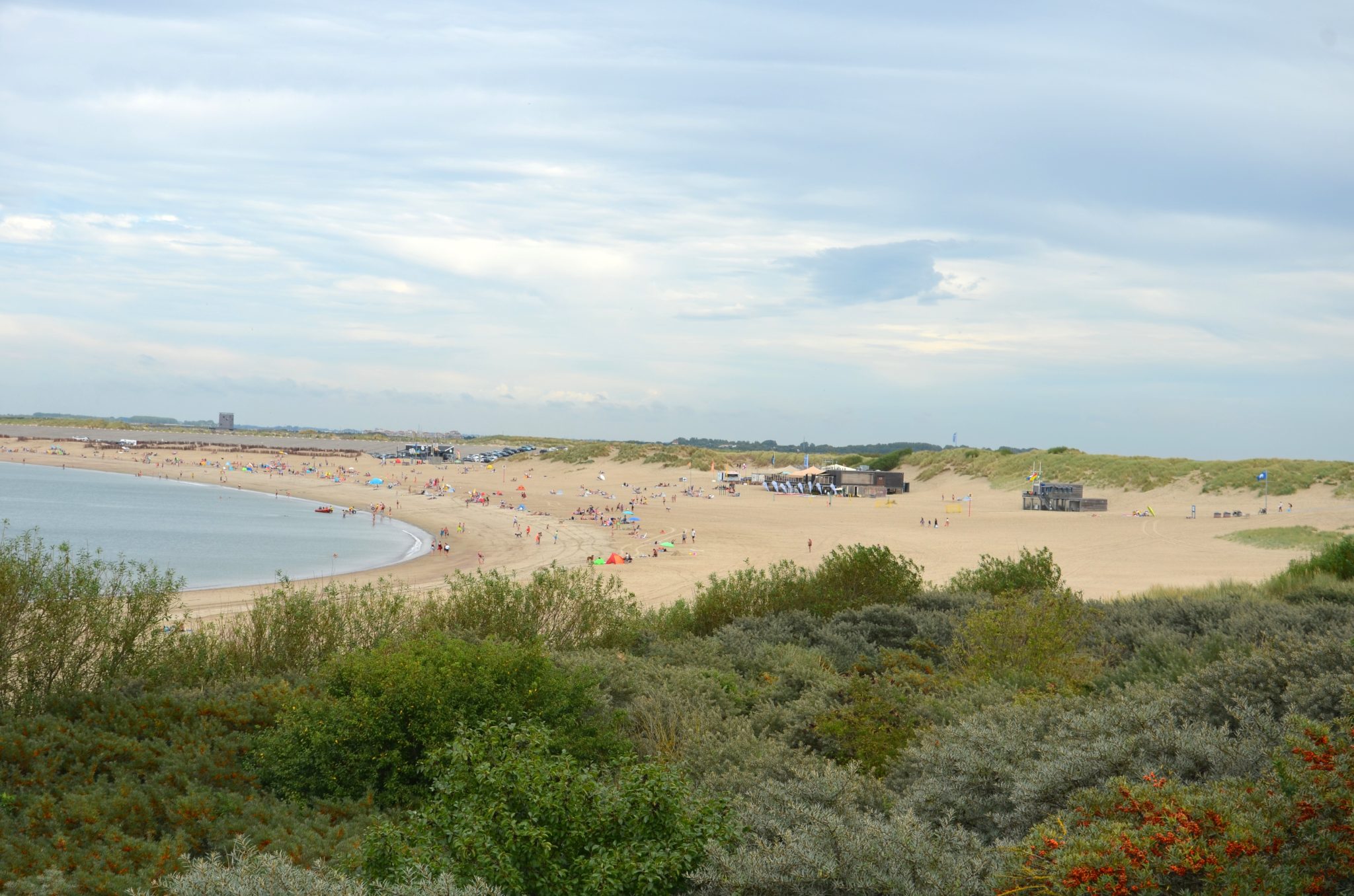 Zeeland is a beautiful province in the South of the Netherlands. It's a favourite vacation destination for Dutch, Belgium and German families. Zeeland consists of islands and peninsulas with numerous beaches. There are so many fun things to do in Zeeland with kids, from playing on the beach to visiting theme parks or mazes.
Visit the Victoria Doolhof in Eede, to have fun at the different mazes. There's a labyrinth of 8000m². Deltapark Neeltje Jans is a theme park with a waterpark and you can learn all about the Delta works here. Zeeland also has several museums worth a visit, such as the Stadhuismuseum Zierikzee. In a fun way, you'll learn the story of the city of Zierikzee.
Families will enjoy playing on the beach, swimming in the sea or hiking and biking in the dunes. There are paths leading through the dunes, which make for a fun way to explore and discover different beaches.
When in Zeeland you have to try kibbeling, braided fried cod. A good place to try this Dutch traditional food is at Loods Tien in Breskens. A local delicacy is the Zeeuwse Bolus, a sweet sugar-rich bun, that is delicious. Get them at De Zeeuwse Hemel in Zierikzee.
You can visit Zeeland all year long. But if you want to play on the beach, Summer is the right time. Swimming in the sea is for the Summer till September, before that the water is (too) cold.
Recommended by Cosette from KarsTravels
The Isle of Man, UK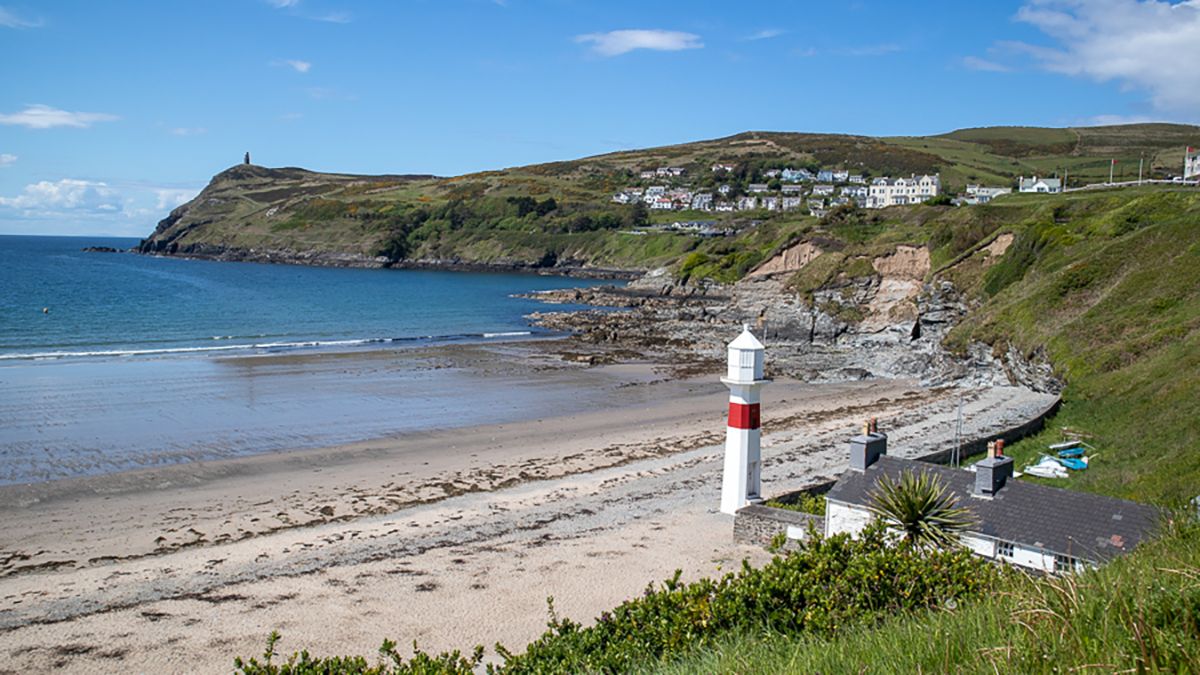 Whatever age your children are, there is always something to do in the Isle of Man. While the weather tends to be better in the spring and summer, it is beautiful all year round.
Travel to the west coast and Peel where you can enjoy the beach as well as a tour around the ruins of Peel Castle. To learn more about the Celtic, Viking and Maritime history of the Isle of Man, the House of Manannan Museum has interactive exhibits.
Say hello to the fairies as you cross the Fairy Bridge on your way to the south.
Take a trip to Port Erin with its beautiful clean sandy beach, paddleboarding, and kayaking.
There is a boat trip over to the Calf where you can see seals and birdlife as well as the three lighthouses. For some of the best food on the island, visit Versa restaurant which only uses products grown or from the island.
Nearby is the working village of Cregneash with traditional skills and possibly a tailless Manx cat or two.
From Port Erin, you can take the steam train up to Douglas. The hour-long journey takes you through the beautiful scenery on the island.
There is also an electric train that will take you from Douglas up to Laxey to see the iconic big red Laxey Wheel.
Curragh Wildlife Park on the west coast is an enjoyable way to spend the day. Don't miss out on a wallaby hunt in the nearby Ballaugh.
You can travel to the Isle of Man either by plane or if you are taking your car, by catching the Steam Packet boat from the mainland.
Recommended by Larch from The Silver Nomad
Vienna, Austria
Vienna loves its children, and every neighbourhood has a playground built for kids' recreation. These playgrounds are also childproofed to minimize injury…but in case of such episodes, be assured that 5 minutes after dialling 144 that the ambulance will arrive. Kids visiting Vienna enjoy the same discounts as local children get (especially in the summer) – transportation is free for kids! Many museums in Vienna are free on the first Sunday of the month, and children in groups get massive discounts on regular days, be it for indoor and outdoor playgrounds, swimming pools, ice skating rinks, theatre shows, and interactive museums. Thus, going on a field trip every week somewhere in the city is not a rare occurrence.
When in Vienna in spring and summer, the Schönbrunn zoo and aquarium are must-visits, the palace's ground also has a maze and a palace tour geared for kids where you can wear royalty clothing. Vienna isn't short of greenery, kids can even enjoy horseback riding in many areas. In winter, the municipal hall grounds become the Wiener Eistraum – an 8,300 m² of skating rink to enjoy with friends. For those who love aquatic creatures, Vienna offers the Haus des Meeres, an indoor aquarium housed in 4,000 square meters of a tall flak tower.
No child is bored in Vienna, that's for sure, and if they get hungry, there are also a lot of restaurants with different cuisines to choose from. One to enjoy all Austrian dishes is Brandauer Gerngross. To have a different view of Vienna, dine at the Danube Tower's rotating restaurant (in photo). But kids will surely enjoy the Dschungel Café, as it's situated in the ZOOM Children's Museum where they can also play. The LuftburgKolarik in the Prater is another awesome food joint, it's at the centre of the theme park, Praterstern where kids could enjoy rides and have fun all day!
Recommended by Gizelle from Gmirage,
Black Forest, Germany
While Germany may be known as the land of Beer and Sausages, it is actually an amazing place to travel to with children. Travelling to Germany with Kids has so many options for family-friendly destinations but one that is always a delight is the Black Forest, or known locally as "Schwarzwald," which is fantastic in any season!
There are endless things to do with a family there. For example, if you are an outdoorsy family, you can enjoy countless hikes, including exploring the tallest waterfall in Germany at the Triberg Waterfall, going to the world's largest Cuckoo Clock, flying down the Alpine slides in the countryside, or even having a day of learning at the Black Forest Open Air Museum, where you can see what life has been like on the farms in the Black Forest for centuries.
You can take some of the most scenic train rides in the area as well, such as the Hoellentalbahn (or Hell's Valley) which winds you through gorgeous German scenes and villages. In the winter, it is also a hot spot for easy skiing, snowboarding, and fun tobogganing for the whole family as well.
Of course, no trip to Germany is complete without eating all the delicious foods. What kid doesn't love a fried Schnitzel or hot dog. And while the classic Black Forest Cake is just for you adults, kids love heading into a local bakery and picking out any of the numerous tasty treats and pastries. No matter what you decide to do in the Black Forest, you are sure to have an amazing time!

Recommended by LeAnna from WanderInGermany
More Travel Inspiration
Like it, pin it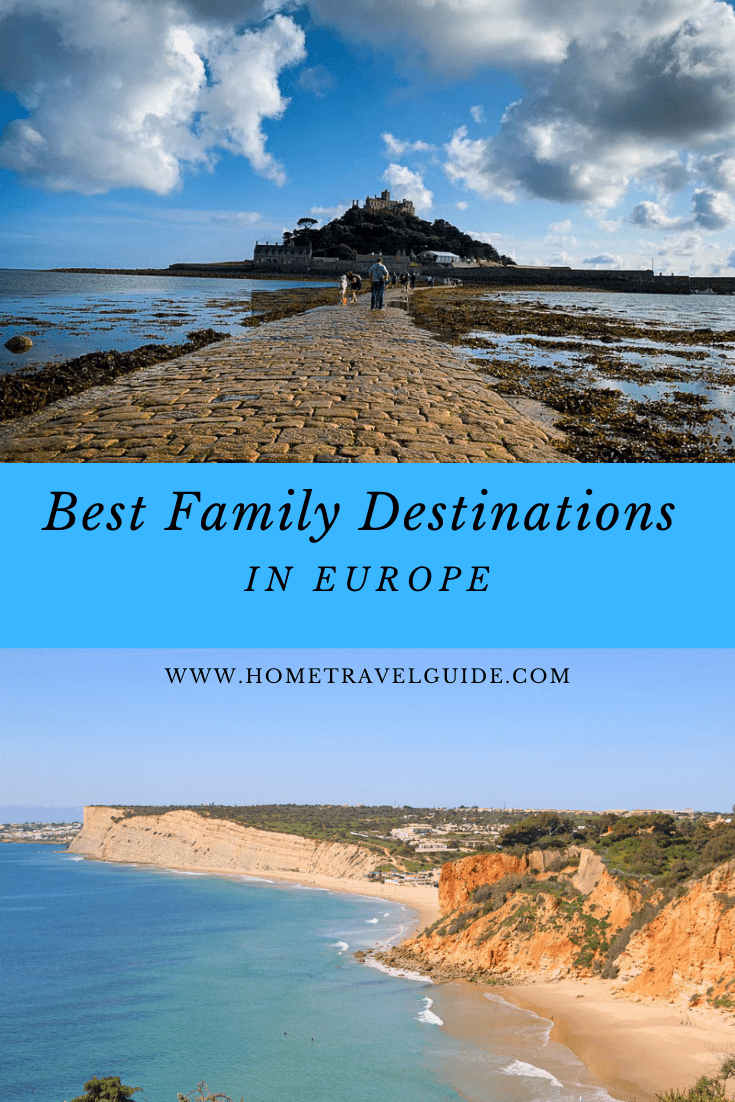 More Travel Inspiration
Pin this article if you liked it and leave a comment if you have any question or extra suggestion to share.