Welcome to part 3 of the best family destinations with kids, special USA. With the help of our experienced family travel bloggers, we have compiled an ultimate list of the best family travel destinations to visit with kids to help you plan your next family-friendly destination.
Whether you are looking for an adventure-filled vacation with teens or a relaxing beach holiday with your toddlers we have you covered in our guide to the best family destinations.
You can also read the previous parts here:
This blog article may contain affiliate links. If you book or buy something through the links, we will receive a small commission. This does not change the price for you but helps us to run our blog and carry on providing our detailed itineraries. Thank you for your support.
"The Big Apple", New York City, US
New York City is easily one of the best destinations to visit with kids in the world. And although it may be difficult, try to time your visit for the end of January. Yes, it will be cold but prices for hotels will be a lot lower since it's off-season and hotel week deals are regularly offered at this time of year.
While you're here at this time of year, you can also take advantage of city-wide events like restaurant week, where you can enjoy incredible discounts on 3-course meals from some of the city's top restaurants.
In particular, you may want to take your kids to enjoy a meal amidst show-tune singing waiters and waitresses at Ellen's Stardust Diner before having an Alice and Wonderland inspired afternoon tea service at Alice's Tea Cup.
If you want, you can also take your children to see a Broadway show like The Lion King, Aladdin, and Wicked since you can also get special, 2-for-1 tickets at this time of year or at any time of year really using the TodayTix app.
Afterwards, take a spin on Battery Park's fun, ocean-inspired Seaglass Carousel before indulging in some decadent delights at one of the coolest museums in NYC,
Recommended by Kelly from Girl with the Passport
The Blue Ridge Mountains in Georgia, USA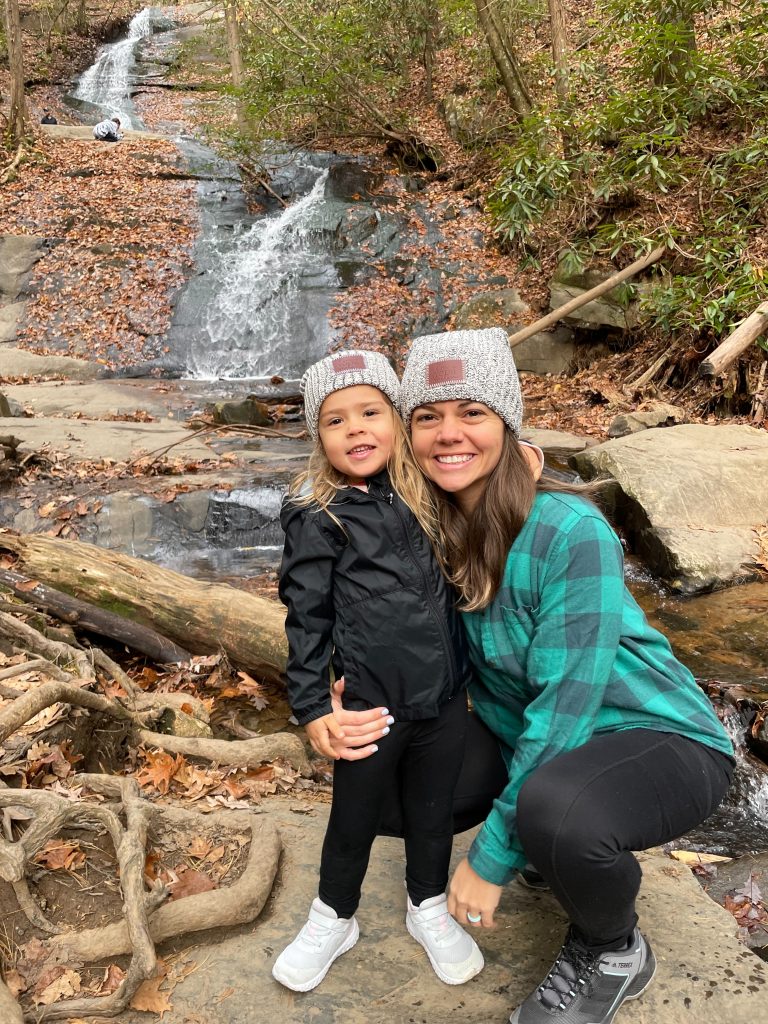 Choosing to visit the Blue Ridge Mountains in northern Georgia means that you're looking for adventure and excitement, with a laid-back vibe and plenty of time to unplug and relax.
With endless opportunities to play outside, this is a wonderful destination for you and your kids to enjoy year-round. When planning, look for cabin rentals in Ellijay or Blue Ridge. Only a 20-minute drive between the two, both downtowns offer great restaurants and shops.
To keep the kids active and enjoying the fresh mountain air, take a hike on the Fall Branch Falls Trail, the Tumbling Waters Nature Trail, or the numerous trails offered at Amicalola Falls State Park – including Amicalola Falls itself!
Do your kids love animals? Cruise over to Build an Ark Animal Rescue to feed the adorable critters on the property – a small donation gets you a bucket of fruits and vegetables for your new furry friends to enjoy.
Need a spot to unwind and enjoy a glass of wine while the kids run and play? Look no further than the seven vineyards that surround Ellijay and Blue Ridge. They'll be sure to love the River, swing set, games, fire pit, and s'mores kits at Ellijay River Vineyards.
Does all of this sound exhausting? End your time in the mountains with a relaxing ride on the Blue Ridge Scenic Railway, where you can soak in the views and reflect on the amazing time you had in northern Georgia.
Recommended by Jilian https://www.instagram.com/out.of.the.office.today.
Chattanooga, South East Tennessee, US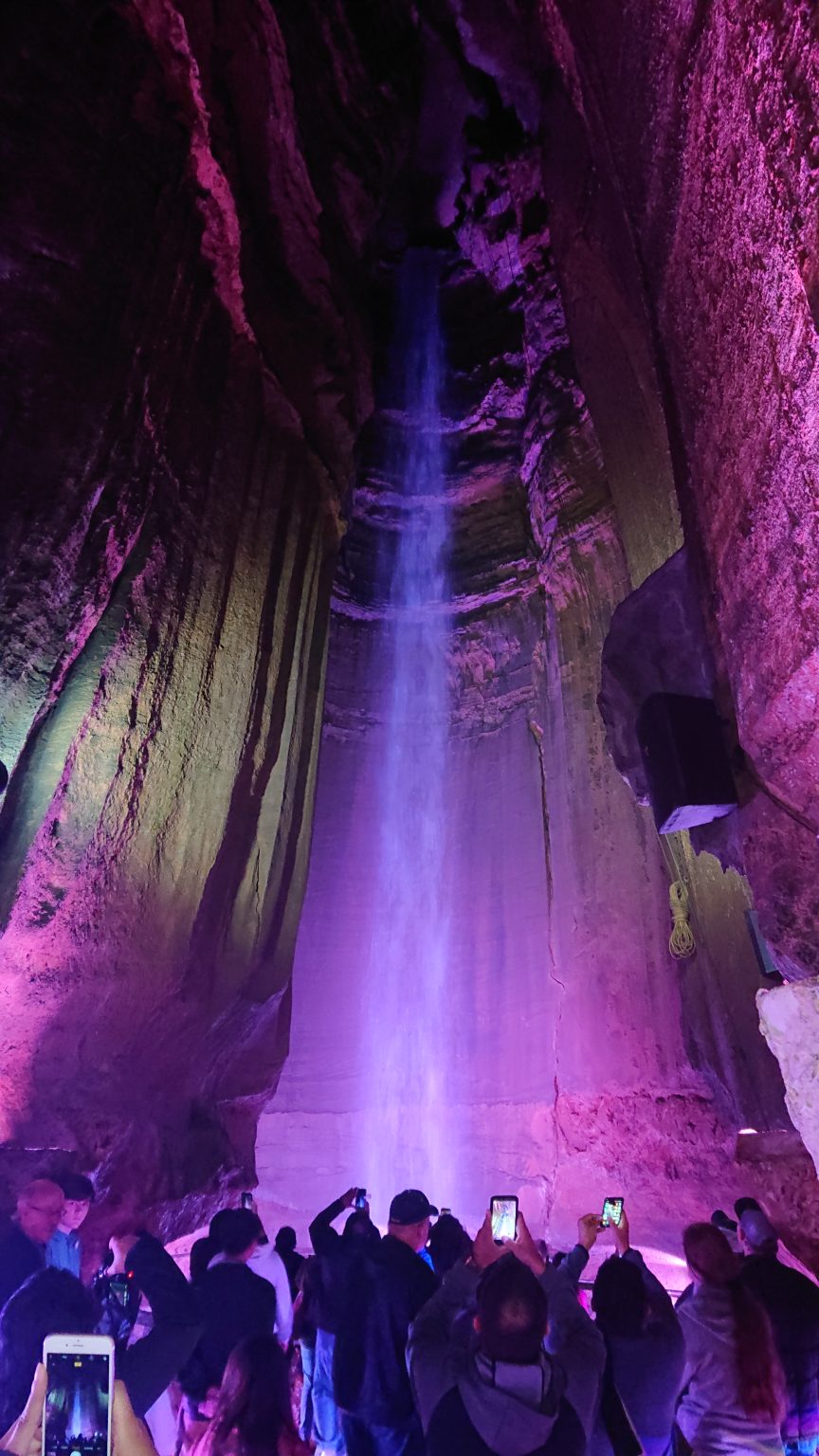 A small city in South East Tennessee, Chattanooga is a surprisingly perfect place to visit with kids.
Known for trains, train-loving kids can ride up a mountain on the Lookout Mountain Incline Railway, explore the history of trains in Tennessee or ride on a vintage train at Tennessee Valley Railroad Museum, or even spend the night sleeping on a train at the Chattanooga Choo Choo Hotel.
Two of the most popular natural attractions in Chattanooga are Ruby Falls and See Rock City.
Ruby Falls is a 145-foot tall underground waterfall. Families can take a tour of the cave inside Lookout Mountain where Ruby Falls flows in the dark.
See Rock City is actually located in nearby Georgia, about a 12-minute drive from Chattanooga. On a clear day, 7 states can be seen from Lover's Leap in See Rock City, which has a collection of boulders, bridges, and unique trails to walk through.
Chattanooga specializes in southern food and BBQ and they do both well. Sugar's Ribs, located just outside of downtown, has amazing BBQ meats and delicious sides, and they also have goats on the hill next to the restaurant. Southern Star is another yummy BBQ restaurant, and they give the kids Wikki sticks. Tupelo Honey serves incredible Southern Food, and in spite of being a chain, is worth a visit for their biscuits alone.
Fall is the best time to visit Chattanooga for cooler temperatures, fewer crowds, and less chance of rain. While fall is the best time to visit, Chattanooga is beautiful and worth visiting year-round.
Recommended by Lanie van der Horst from Make More Adventures.
Nature enthusiasts will love Rapid City, South Dakota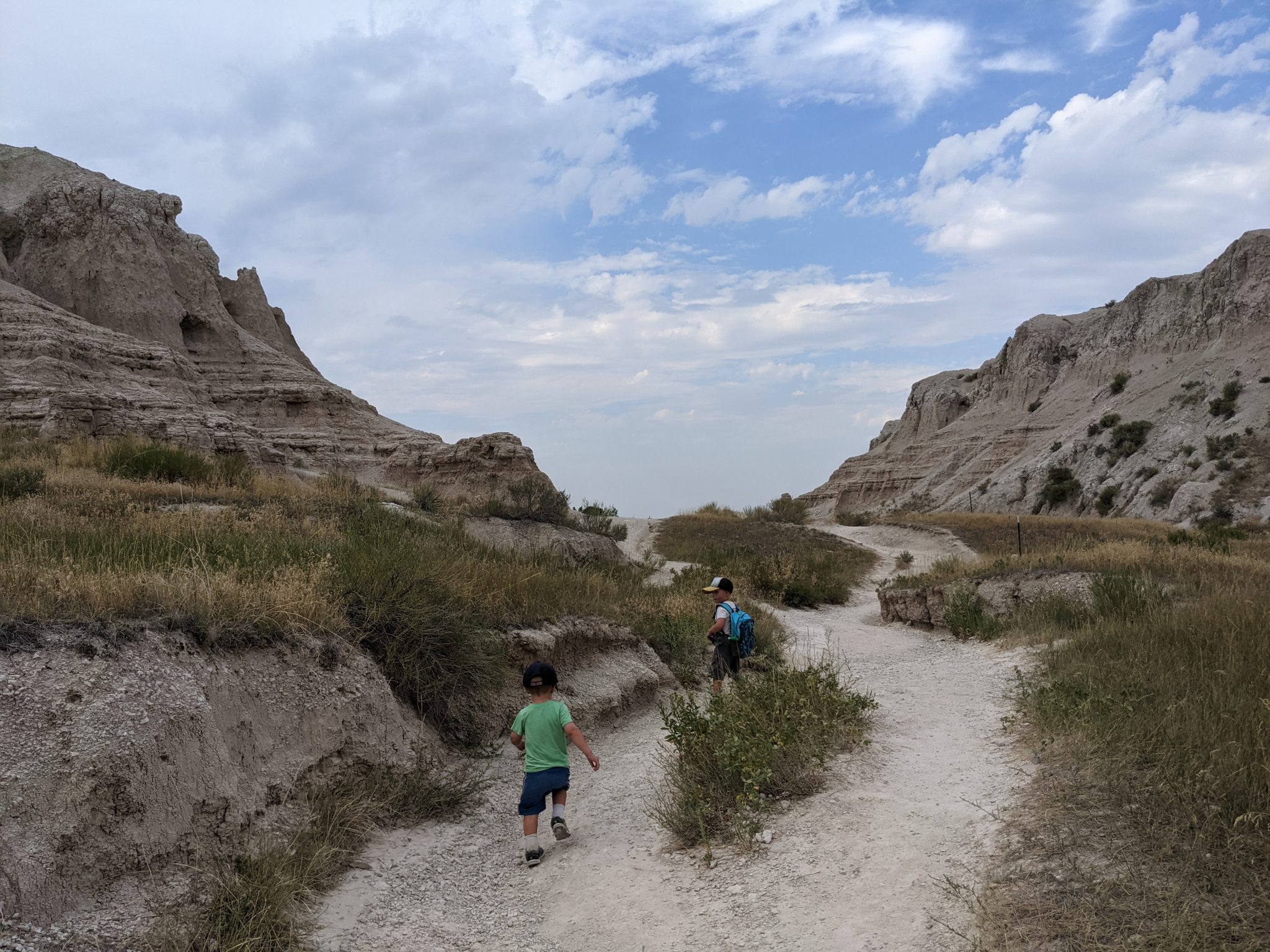 South Dakota might not be the first place you think of for a vacation with kids but it should be on the list for any family of nature enthusiasts.
Located in western South Dakota close to the Wyoming border, Rapid City is the perfect home base for your outdoor adventure vacation.
Custer State Park has the beauty of a small-scale national park. With an abundance of wildlife like bison herds and begging burros, wild donkeys that you can feed, short trails that lead to spectacular views and watering holes for swimming and fishing, allow a few days to take in this state park.
Visit the presidents at Mount Rushmore or the Lakota warrior at Crazy Horse Memorial. Spot prairie dogs and venture underground in Wind Cave National Park. Stop by Wall Drug for a burger and a slice of history on your way to Badlands National Park where you could spend a few days hiking through unique landscapes and learning about the dinosaur fossils found in the park.
Reptile Gardens is the largest reptile zoo in the world and is worth a visit for animal lovers of all ages.
Extend your visit to the area with a day trip to Toadstool Geologic Park in northwest Nebraska about 2 hours south of Rapid City. For a $5 entrance fee experience an otherworldly landscape of mushroom-like rocks and carved badlands.
Devil's Tower National Monument is just under 2 hours northwest of Rapid City into Wyoming and worth a visit to this iconic natural wonder.
Recommended by Lydia Blanchard from My Adventure Gang.
Most popular family-freindly San Diego, California, US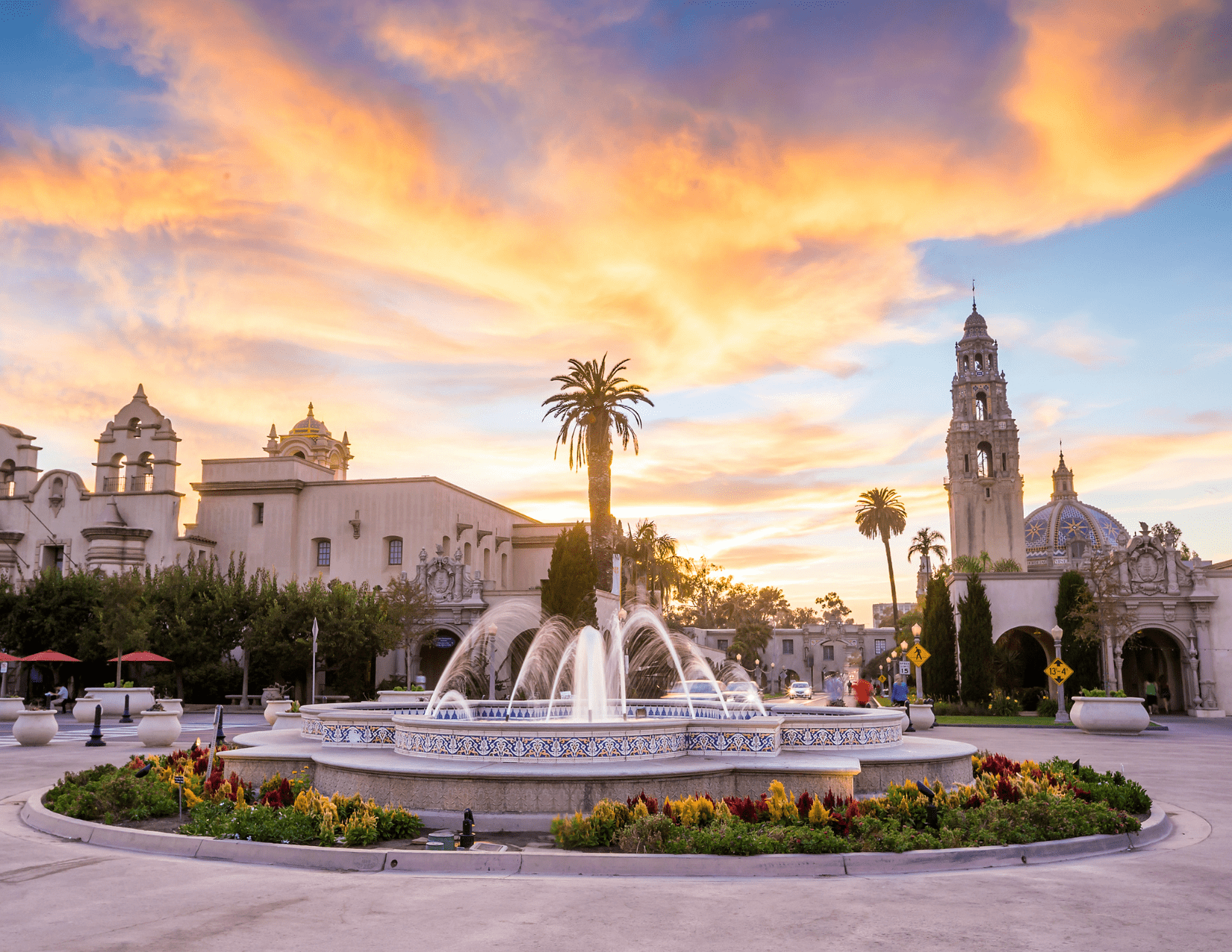 San Diego is one of the most family-friendly destinations in the country, with mild weather, a famous zoo, several world-class theme parks, and 70 miles of stunning coastline. There really is something for everyone.
Teens will love ziplining over the San Diego Safari Park, touring Whaley House (featured on the Travel Channel's America's Most Haunted) in Old Town San Diego or learning how to surf at the Surf Diva Surf School in La Jolla.
San Diego Zoo, Belmont Park a traditional California seaside amusement park or Balboa park, the nation's largest urban cultural park is home to 17 museums, gorgeous gardens, historic buildings, restaurants, and performing arts venues are fun for everyone.
Legoland and Sesame Place at Seaworld were made with toddlers and preschoolers in mind. There are also some great hotels with splash pads and kids programming that will keep them entertained while Mom and Dad enjoy the sun or spa.
With so much to do, you could fill an entire vacation with activity after activity but the best part about San Diego is that you can also relax. Mission Bay Park the largest aquatic park in the country has eight sandy beaches for swimming. You can catch sight of seals and sea lions at the Children's Pool or head to Coronado Beach for the mild waves and white sand.
There is no bad time to visit San Diego but if you want to enjoy the famed Southern California weather you will want to go March – October. The high season is May – September so if you want to avoid crowds go earlier or later.
Looking for a place to stay? Consider San Diego Mission Bay Resort, Omni La Costa or Hotel Del Coronado to enjoy family fun without leaving the resort.
Recommended by Christina from Showcase the World Travel.
Orlando, Florida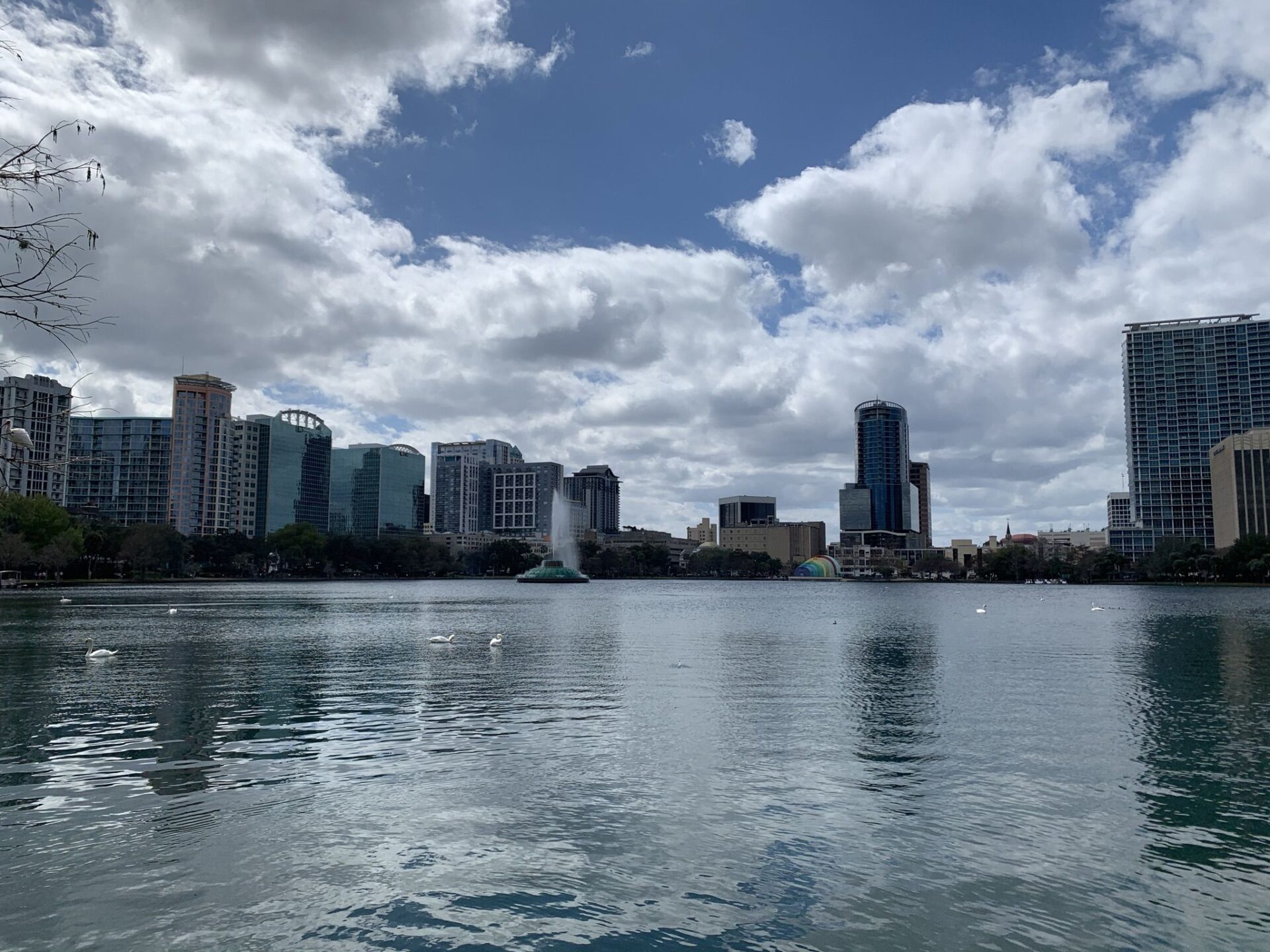 One of the best destinations for kids is Orlando, Florida. There are so many fun family activities that everyone in your family enjoys whether you're looking to spend time in the theme park or exploring the beautiful nature in Florida.
Of course, the theme parks always come up as one of the best things to do in Orlando with kids. Whether you're looking to spend time at Walt Disney World or explore some of the lesser-known theme parks like Legoland or Discovery Cove, theme parks are always a great thing to do include in your Orlando vacation itinerary.
If you don't want to go to the theme parks there are still plenty of fun things to do. Florida is famous for alligators and crocodiles. A great way to see them is either on an airboat ride or by visiting Gatorland. An airboat ride will take you into the swamps of Florida to get an up-close view of these animals. If you're looking for more of a zoo experience, Gatorland is a great option. It is home to hundreds of alligators and crocodiles.
Lake Eola Park is another fun family stop. You can ride bikes around the lake, ride the swan boats and play on the play equipment. This is also a popular place for markets and festivals so there may be some events going on during your visit.
The best time to visit Orlando is from March to May because of the warming weather and fewer crowds.
Recommended by Candice from CS Ginger.
Architecture, activities and food in Chicago, Illinois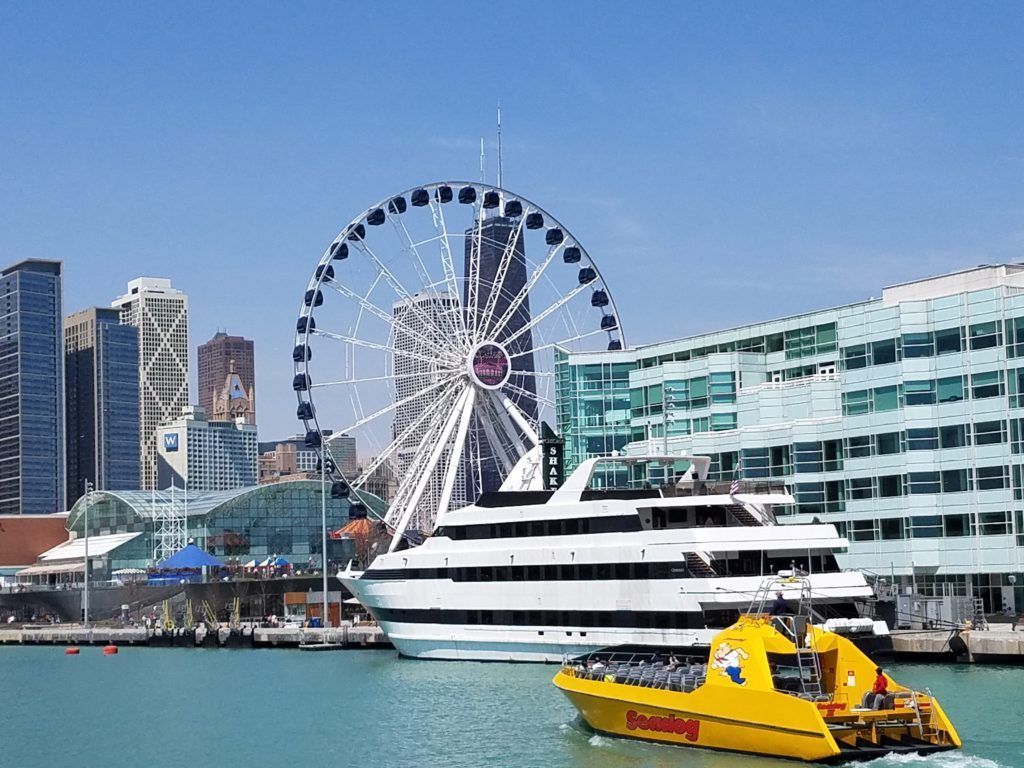 Chicago is one of the best places to visit with children of any age, from babies to teens.
Families should visit Navy Pier, a large pier with fun attractions and activities including a large ferris wheel, rides, games, cruises, restaurants and a children's museum.
The Bean, a famous mirrored sculpture, is another must-see destination for the entire family. Make sure to also check out neighbouring Maggie Daley Park, which has separate play areas for kids of various ages and seasonal activities such as ice skating, a climbing wall and mini-golf.
Take the kids to one or both observatories at two of the tallest skyscrapers for city views from above. Other fun and educational attractions include several well-known museums, a planetarium, an aquarium, two conservatories and a free zoo.
Kids will love eating deep dish pizza and Chicago style hot dogs – the two dishes Chicago is most famous for and that can be found at restaurants throughout the city.
The best time to visit Chicago with kids is during the summer. Not only are there more things to do at this time, but kids can also splash in the water spouting from Crown Fountain in Millennium Park and enjoy the city's many beaches.
Recommended by Matilda from The Travel Sisters.
Cape Cod, US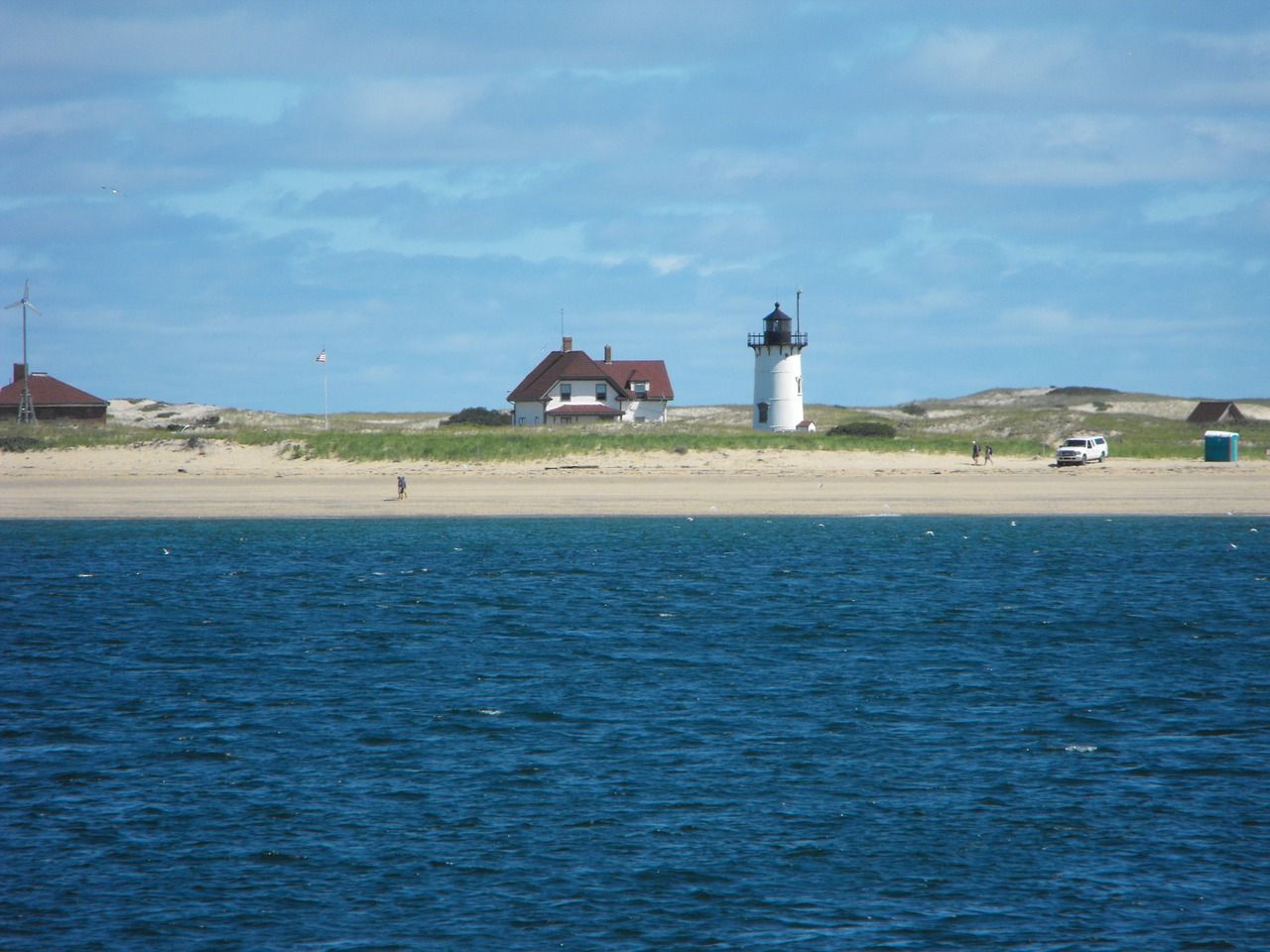 Cape Cod, MA is a perfect family destination. Not only does it have dreamy little towns you will love to explore, but there are miles and miles of seashore.
When to go?
Summer is when you will get the best weather for beach-going and available activities. Late spring and early fall can be enjoyable with mild weather and fewer crowds.
Where to stay?
Cape Cod has regions known as Upper Cape, Mid Cape, Lower Cape, and Outer Cape. Each area has its own unique offerings and you cannot go wrong with any. With accommodations ranging from home rentals, hotels, resorts, and even campsites. There are options available to suit everyone's style or budget.
What to Eat?
There are options all over the Cape for family-friendly restaurants. Fried seafood and clam chowder will be an option at many locations. Skipper's Chowder House in South Yarmouth is a popular place that has an upscale casual vibe to it. If you desire something more casual then Arnold's Lobster and Clam Bar has an outdoor grab and go style. It is also located next to a mini-golf place that the kids will love.
Things To Do With Kids
Spending a day at the beach may be among the most popular activities to enjoy on the Cape. The bayside beaches allow for calm and shallow waters for you to feel at ease with younger kids. Low tide brings dozens of tide pools that the kids will love playing in and looking for sea creatures.
For more adventure Cape Cod is home to dozens of hiking trails and over 114 miles of bike paths. Each of these will take you along picturesque landscapes for a serene experience. Spend the morning on a family sized kayak down the river or take a charter for some whale watching.
At the end of the day, your family will love the homemade ice cream shops found all over the Cape. Enjoy your ice cream while playing a round of mini-golf, or watching a Cape Cod Baseball game.
Recommended by Julie Dameron from Family Trips and Travels
Acadia National Park, US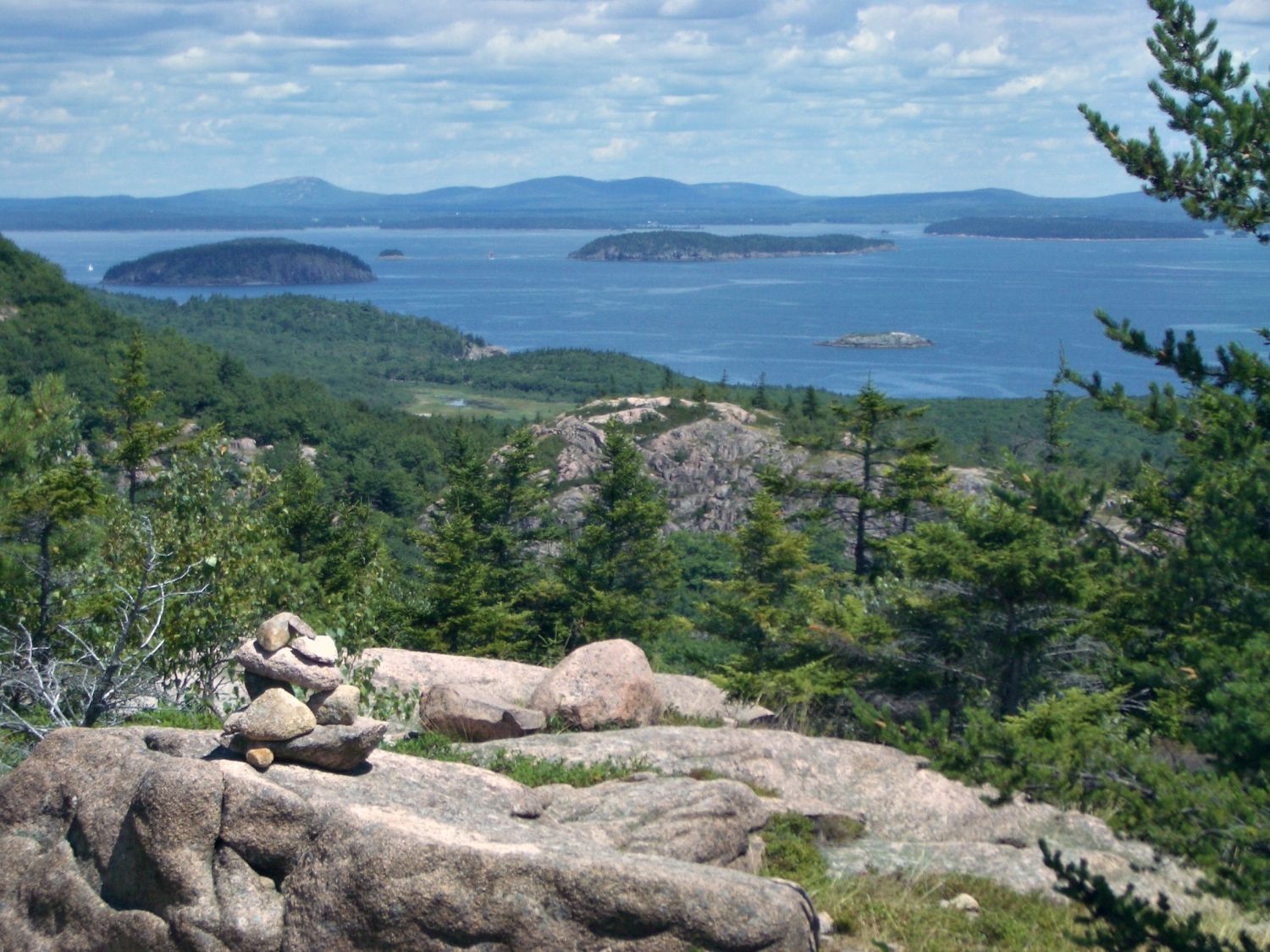 Acadia National Park, located along the rocky coast of Maine in northeastern USA, is a great place to visit with kids.
There are dozens of hiking trails in the park. Many of them are very family-friendly, fairly short, and suitable for young kids. The Bowl is a great example. The easy trail goes past a small lake (the "Bowl") and to the summit of a beehive-shaped hill. There are stunning views from the top. The summit can also be reached by a much more challenging hike (The Beehive) that involves climbing ladders and iron rungs – if you have older kids, they will love it.
You can cool off after a hike at Sand Beach, a gorgeous ocean beach with lifeguards on duty in summer. Be warned – the water is chilly, even in the warmer months. For more comfortable waters, head to Echo Lake Beach. There is also a seasonal lifeguard on duty, and the water is shallow for quite a distance, making it ideal for younger kids.
The national park has miles of historic carriageways. Hire bicycles in nearby Bar Harbor and cycle around the hills or take a horse-drawn carriage ride along the trails.
Be sure to stop at Jordan Boathouse for popovers on the lawn beside the picturesque Jordan Pond. There are several restaurants in Bar Harbor to choose from, too.
The best time to visit Acadia National Park is June – September. Summers are busy, but the weather is idyllic. In September, the fall colour is stunning.
Recommended by James Ian from Parks Collecting.
Glacier National Park, Montana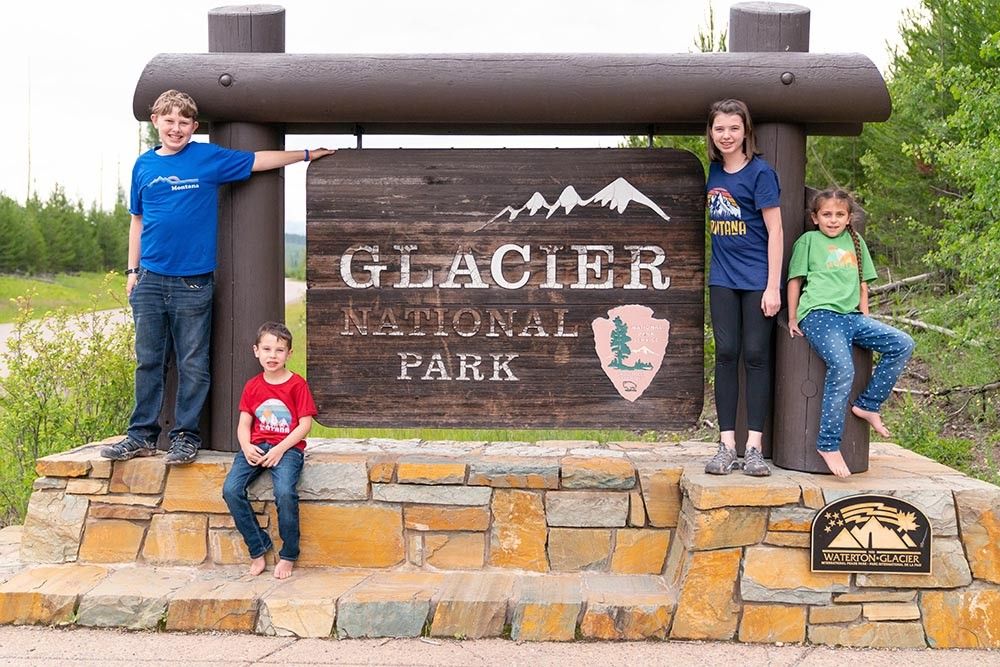 With gorgeous views, a multitude of outdoor activities, and a fantastic Junior Ranger program, Glacier National Park is one of the best places to visit with kids in the US.
Montana already has so much to offer, from glorious mountains to dude ranches, but Glacier National Park is somewhere special. Known as "the crown of the continent," Glacier truly is a real gem, offering stunning views, a multitude of outdoor activities for families, and abundant wildlife as home to the largest bear population in the continental United States.
Families can choose from activities like wildlife tours, horseback riding, river rafting, hiking, or just driving around the park taking in the beauty! You can even take one of the "Red Jammers," Glacier's iconic vintage transportation around the park.
If your little explorer wants a more in-depth experience, Glacier National Park's Junior Ranger Program is a must! They can learn all about the geology, history, wildlife, and more through an experience Park Ranger, complete interactive activities throughout their trip, and then come back and earn their badge.
Glacier National Park is truly one of the most incredible places to bring kids to experience the beauty of nature.
Recommended by Vanessa from National Park Kids.
Western North Carolina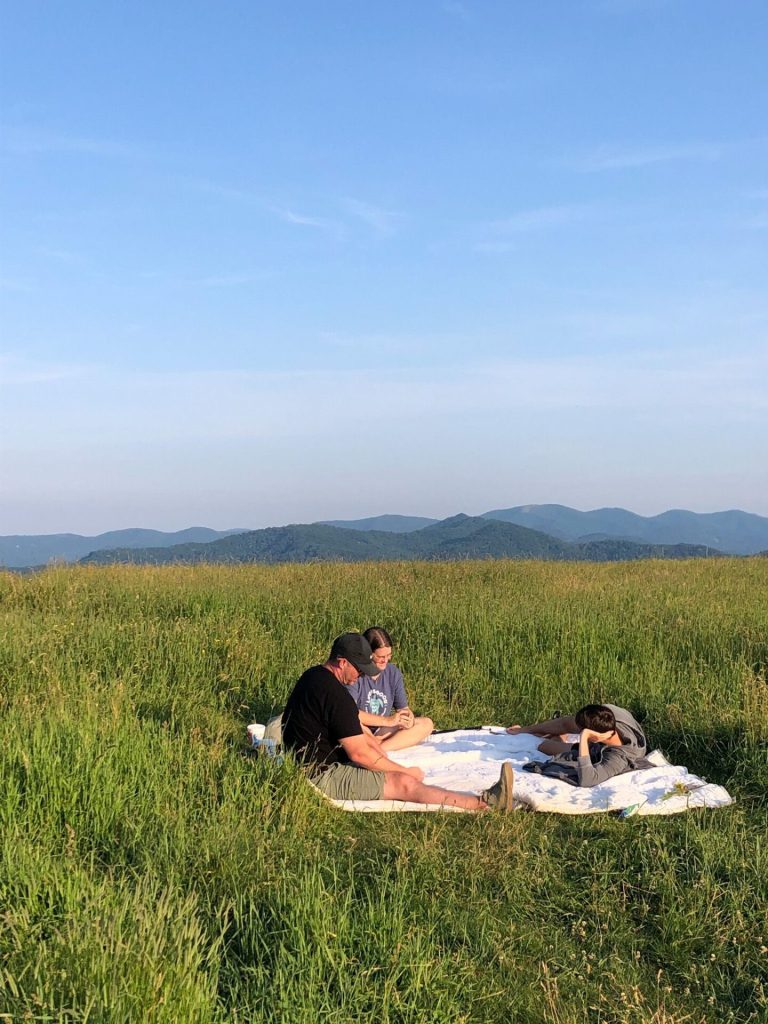 The Great Smoky Mountains in the western part of North Carolina are literally a playground for families with kids of all ages. Here are just a fewx examples of the fun that you can have in this part of the country.
The Blue Ridge Parkway is a scenic highway with many overlooks and trailheads. You can spend several hours or several days or longer exploring this highway that runs across the top of the Smokies. A great spot to stop for a hike and a swim is Graveyard Fields at milepost 418.8.
There is a wide range of creeks and lakes in western North Carolina that are great for a variety of water sports. Deep Creek in Bryson City is our favourite tubing spot, but there are too many good lakes to pick one. There are also a lot of swimming holes, and many are at the base of a waterfall. Be warned that the water can be quite chilly!
An absolute must-do for families while visiting this area in the summer is the Unto These Hills outdoor drama that chronicles the trials and triumphs of the Cherokee nation from 1780 to the 21 st century. Dress warmly as the temperatures can drop in the evenings in the outdoor amphitheatre.
Finally, take time to wander through the streets of the small mountain towns. Waynesville and Asheville are our favourite spots to find good food, good coffee, and lots of cool shops.
Recommended by Mika from Wandering Robinsons.
More Travel Inspiration
Pin this article if you liked it and leave a comment if you have any questions or extra suggestions to share.
Like it, pin it