Are you looking for unique Christmas gifts for travel lovers this year? Or do you feel stuck on what to get someone who loves travel? If so, you've come to the right place. We've put together a list with some of our travel wanderlusts of some of the best gifts for travel lovers out there. From gadgets and gear to clothing and accessories, we've got something for everyone on your list. So what are you waiting for? Check out our list and start shopping!
This ultimate gift guide for travel lovers is perfect for not only Christmas but for any occasion. There are also gifts for all budgets so you can find the perfect travel gift which is useful, thoughtful and practical.
* This article contains links to help you find and purchase products. We may receive commission for affiliated links but this does not effect your price it just helps us to run this website.
Scratch Off Map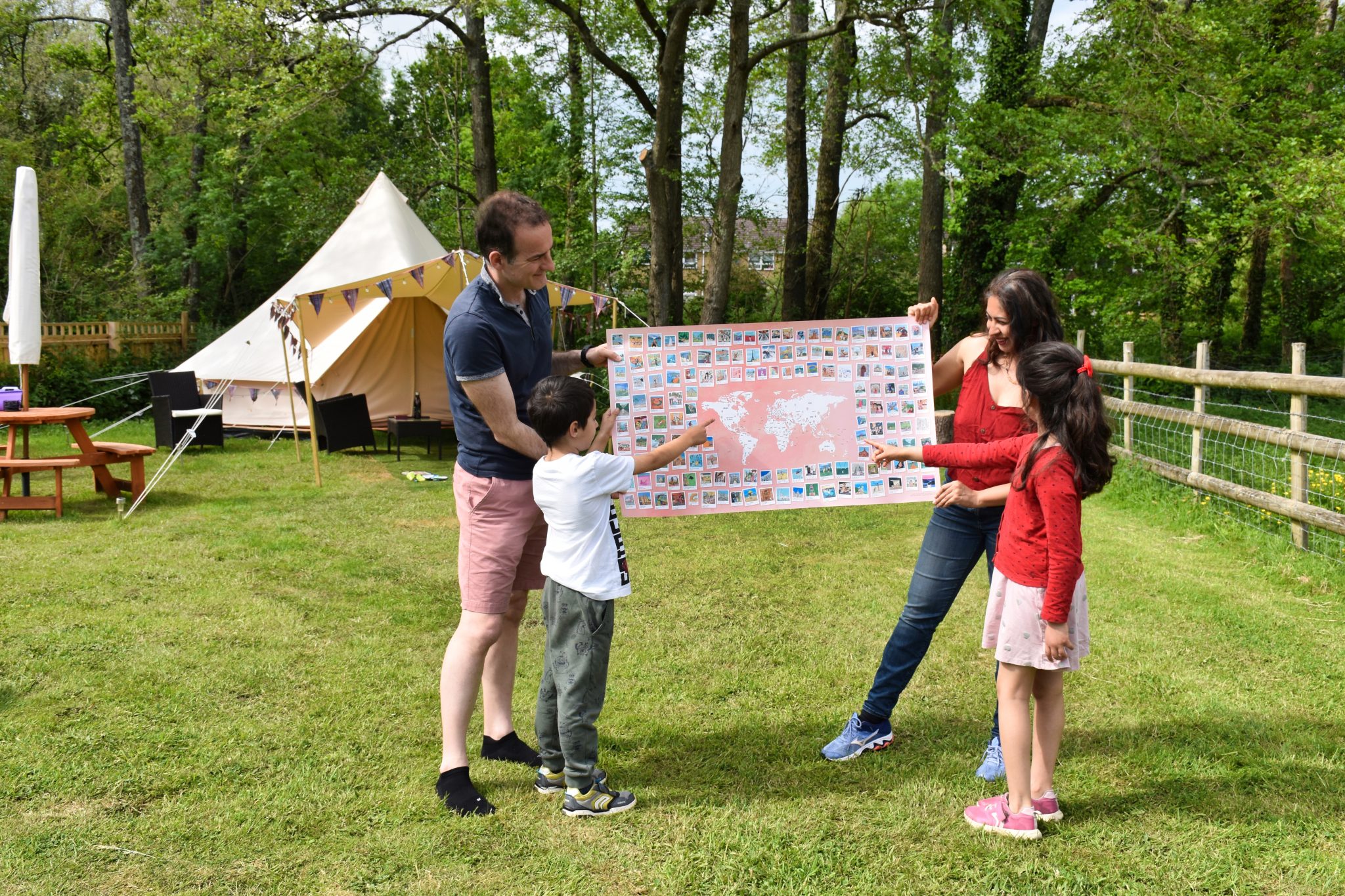 One of the best Christmas gifts for travel lovers is a world map where you can scratch off where you have been! These are easily available on amazon and some local craft stores as well. They come in plenty of different sizes and ascetics, so you can match them with your friends or family's vibe. There are fancy black and gold options, maps where the countries reveal the nation's flag once you scratch it off, and colorful options to go with as well. 
This is one of the best Christmas gifts for travel lovers because they can hang it on their wall and be reminded of all the wonderful places they have been to all around the world. And it is going to look amazing hanging on the wall too. You can opt to get them a pretty frame or leave that part up to them. No matter what you decide they are going to be so grateful you were thoughtful enough to get them a travel-related Christmas gift.
Every time they come home from a destination they will run to scratch off the next place on the map plus they will be reminded of how much you care for them!
Abbey from Tripsonabbeyroad
Kovered Backbacks for Practical Travel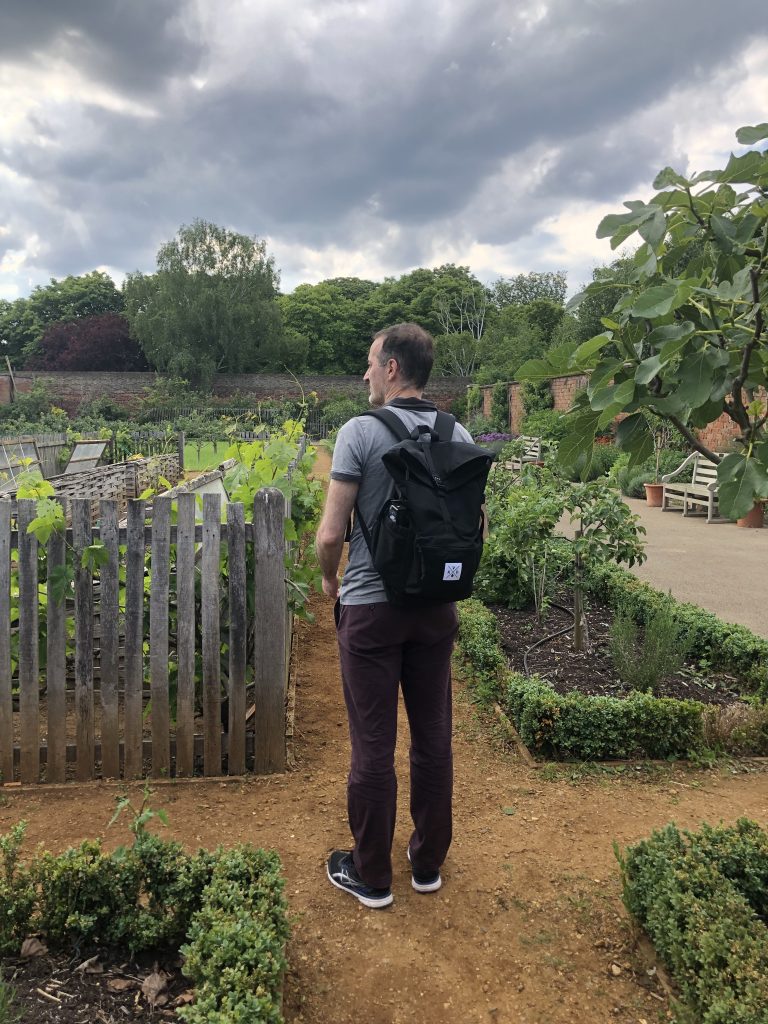 Finding a strong, durable and stylish backpack is not always easy to find. However, the Arrow Kovered bag which is made from 100% recycled nylon is one of the best you can get. Perfect for travel lovers, this bag has all the features that a travel lover requires including an anti-theft pocket, different compartments and water-repelling technology to keep your belongings dry during wet and humid climates.
Recommended by Author of HomeTravelGuide and @travelingbambinos
Filtering Water Bottle for the Responsible Traveler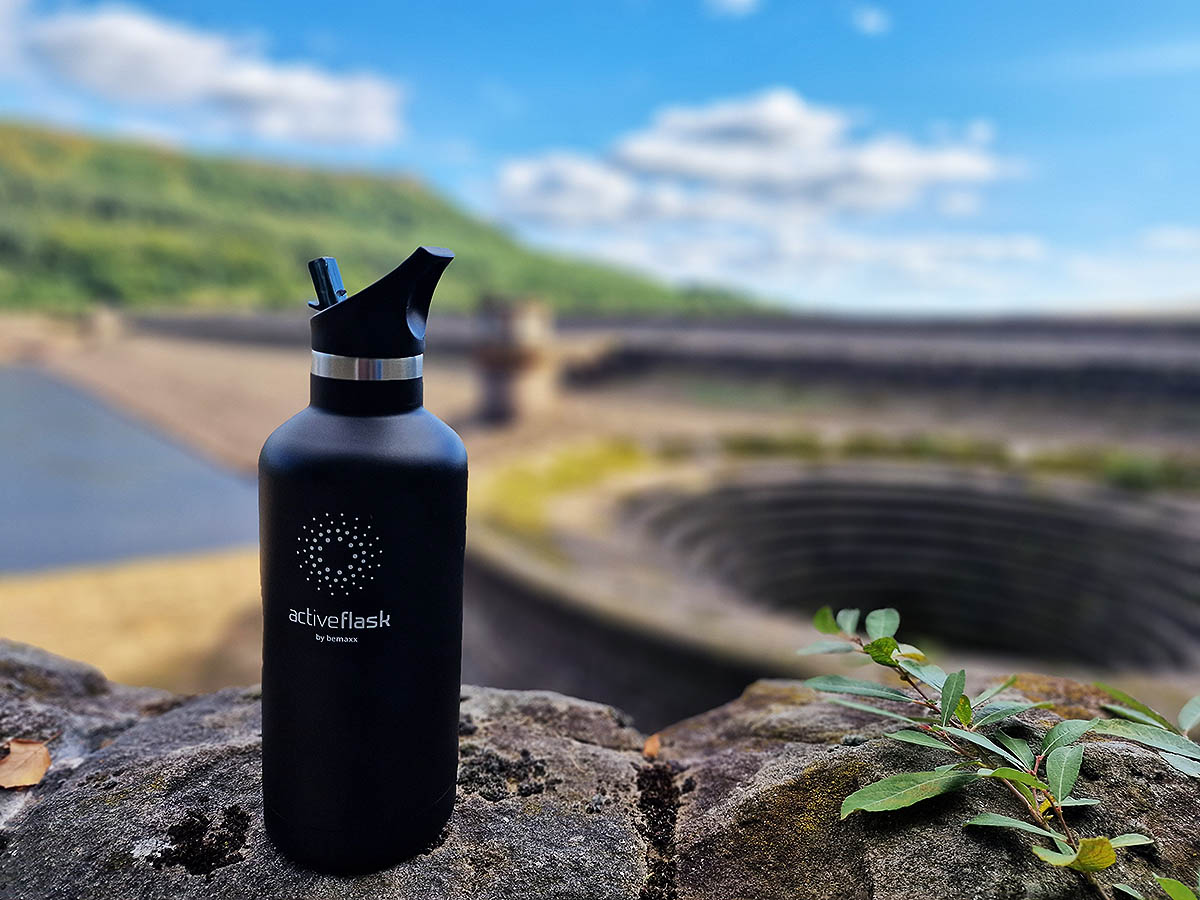 A portable water filtration system is a great gift for the travel enthusiast. It makes it possible for travellers to filter tap water, lake water, river water, or even rainwater to make it safe to drink. Whether hiking in the woods or in a city that doesn't have portable tap water, a filtration bottle will be handy. This is a fantastic gift for travellers because it means no more need to buy bottled water! Also cutting down on the plastic making this Christmas gift eco friendly!
A portable water filtration system is more convenient, helps reduce the amount of money spent on bottled water, and also reduces plastic waste. It's a great gift for any traveller who would like to be a responsible tourist. 
There are tons of portable water filter systems to choose from that suit different needs, but all systems do the exact same thing. They filter contaminants out of the water, making it safe to drink. Lifestraw and Grayl both make portable bottles that make water drinkable in less than 3 minutes. Most filtration systems are the size of a regular water bottle, making them easy to pack. 
Erin from Pina Travels
Moleskine Planner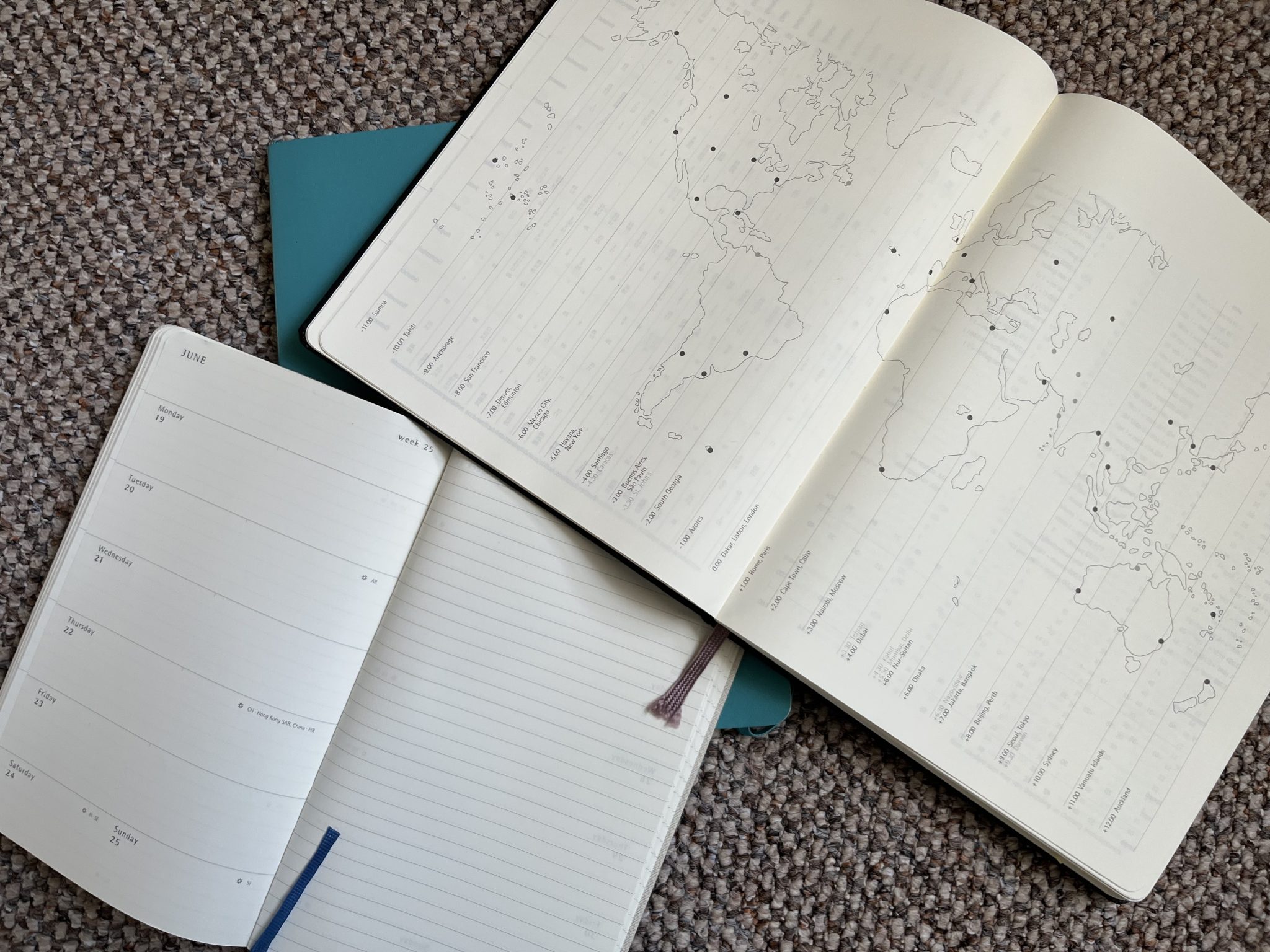 The world traveller in your life is probably always busy planning their next adventure, so a planner from Moleskine could be the perfect Christmas gift this year. Moleskine makes high-quality planners and journals in a variety of designs. In addition to having clear sections for the days of the week, the planners contain world maps, assorted stickers, and plenty of space to jot down your thoughts.
Travellers will especially love all of the thoughtful "cheat" pages, perfect for when they need a bit of information but can't access Google because they're on airplane mode. These pages include things like a list of all of the holidays of the year for different countries, a map that displays the time zones of the world, and a handy chart to help travellers convert temperatures and speed. Some planner versions even have a guide to converting international clothing sizes.
Although travellers could use any of the Moleskine planners, there's also a special edition called the Moleskine Voyageur Notebook that is designed specifically for travel planning. The Voyageur Notebooks include detachable packing lists, daily travel planning sections, pages for budgeting, and space to record notes while on the road. It really is the best Christmas gift for travellers.
Amber from Amber Everywhere
AirFly Wireless Headphones for the Modern Traveller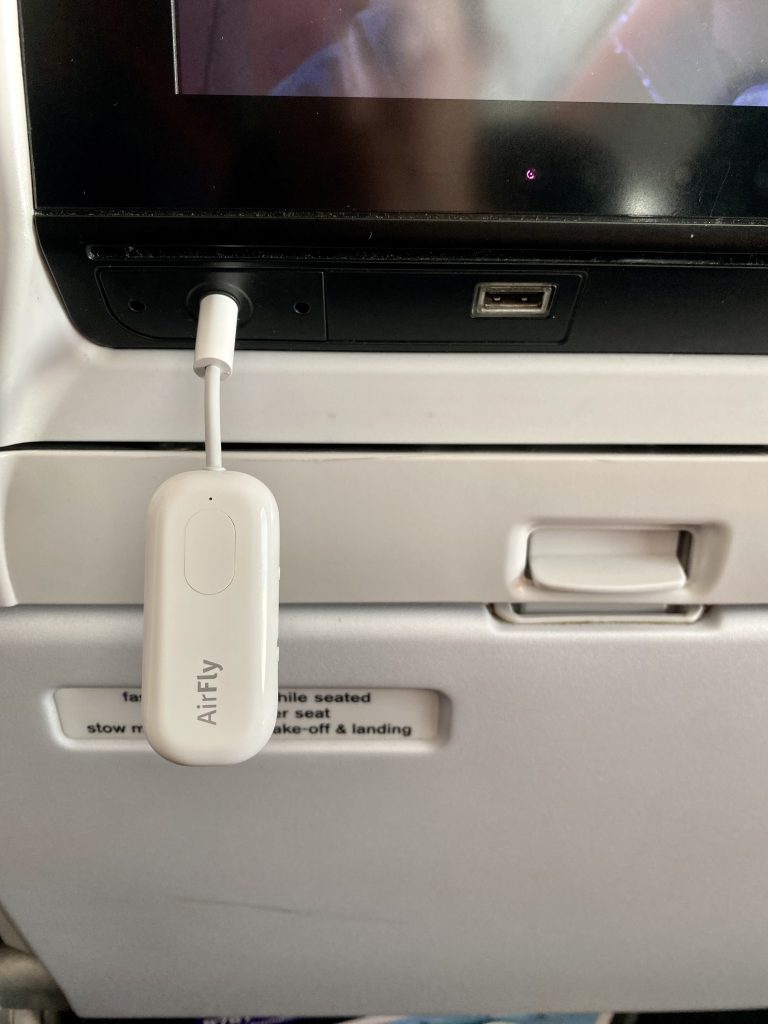 An AirFly Pro is a small but essential piece of kit for all modern travellers. 
It is a unique gift for travelers created by Air South, this small dongle allows travellers to use wireless headphones when Bluetooth is not available. This is most useful when travelling on a plane. Gone are the days of needing to take a second pair of wired headphones for flights, or relying upon the cheap ones that airlines sometimes hand out – you can now use your favourite wireless headphones onboard.
It also sends audio to two sets of headphones at once, doing away with an old-school audio splitter.
Finally, the AirFly Pro works in reverse, receiving and relaying music from a mobile phone to a sound system. This is perfect for rental cars that don't have Bluetooth.
The AirFly is easy to use, reliable and does exactly what it says it will.
This is the perfect gift for travellers who value quality entertainment onboard and on the road.
Sarah Chant from New Zealand Travel Tips
Dry Bag for Outdoor Lovers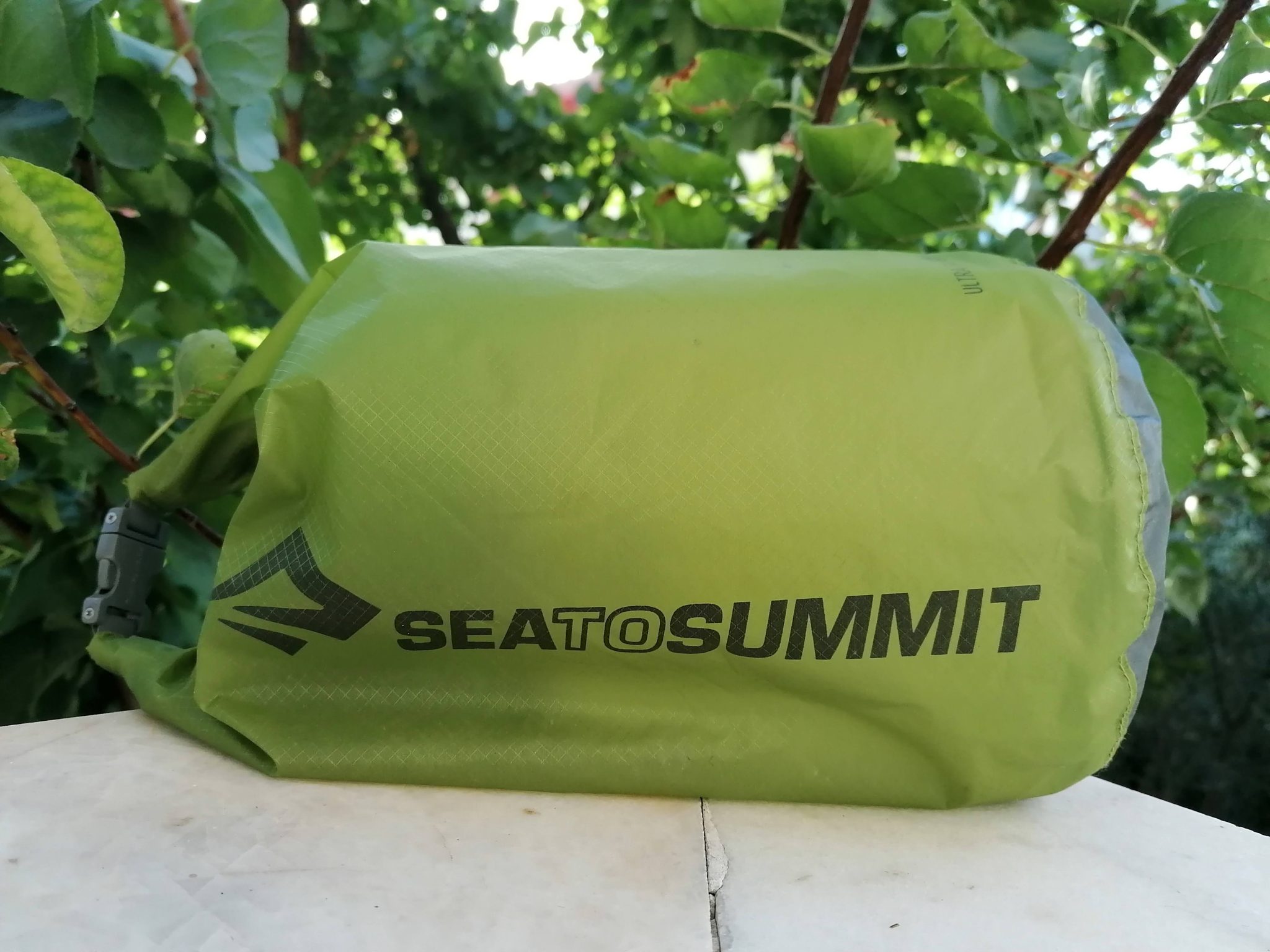 A good dry bag is one of those travel essential items for all types of travellers, regardless of their travel destination which makes it a great gift idea for travelers.
For beach lovers, it will help to keep their valuables safe and dry when they're dripping after a dive in the sea. And for avid hikers and outdoor lovers, a dry bag will ensure their electronic devices will survive even through the worst storms. And city trippers will be happy to know their valuables are safe when they find themselves in a rain shower.
Sea to Summit is one of the most popular dry bag brands because of its high quality, affordable prices, and replaceable buckles (a very useful feature for clumsy travellers).
The best thing about dry bags is that they're available in different sizes (from 1L to 8L). The smallest dry bag can easily fit in any backpacker's rucksack, while the largest one is big enough to protect a professional camera and laptop.
So if you're looking for a practical Christmas gift that travellers will actually use, go for a dry bag. 
Lara Hartog from The Best Travel Gifts
Zero Grid Infinity Scarf for the stylish traveller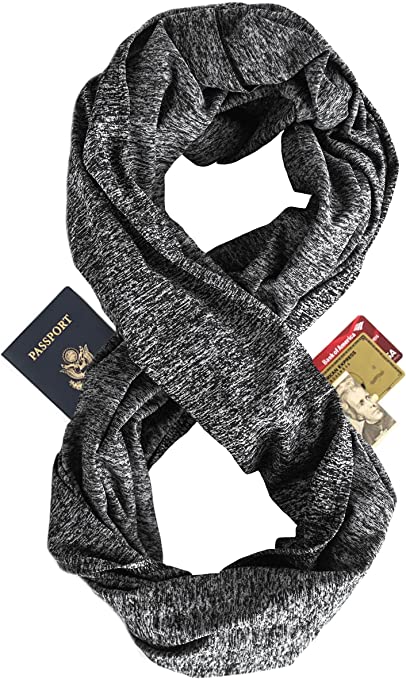 If you're looking for the perfect gift for a solo female traveller, this is it! This super soft, lightweight scarf is made with vegan-friendly materials and is ideal for hiding valuables or just being able to ditch carrying a bag. The scarf has multiple hidden zipper pockets large enough to stash cash, credit cards, and a passport! The scarf is perfect for travellers who want to ensure everything stays secure as they travel through crowded cities, airports, and more.
It also has other uses! When you're not wearing it as a scarf, it can be adjusted to be worn as a shawl or a wrap, and when you get chilly on a flight, it can even be used as a blanket. The scarf comes in multiple chic colours, including jade, midnight, rose, and sapphire.
Rebecca Gade Sawicki from Veggies Abroad
Travel Tripod for the photography lover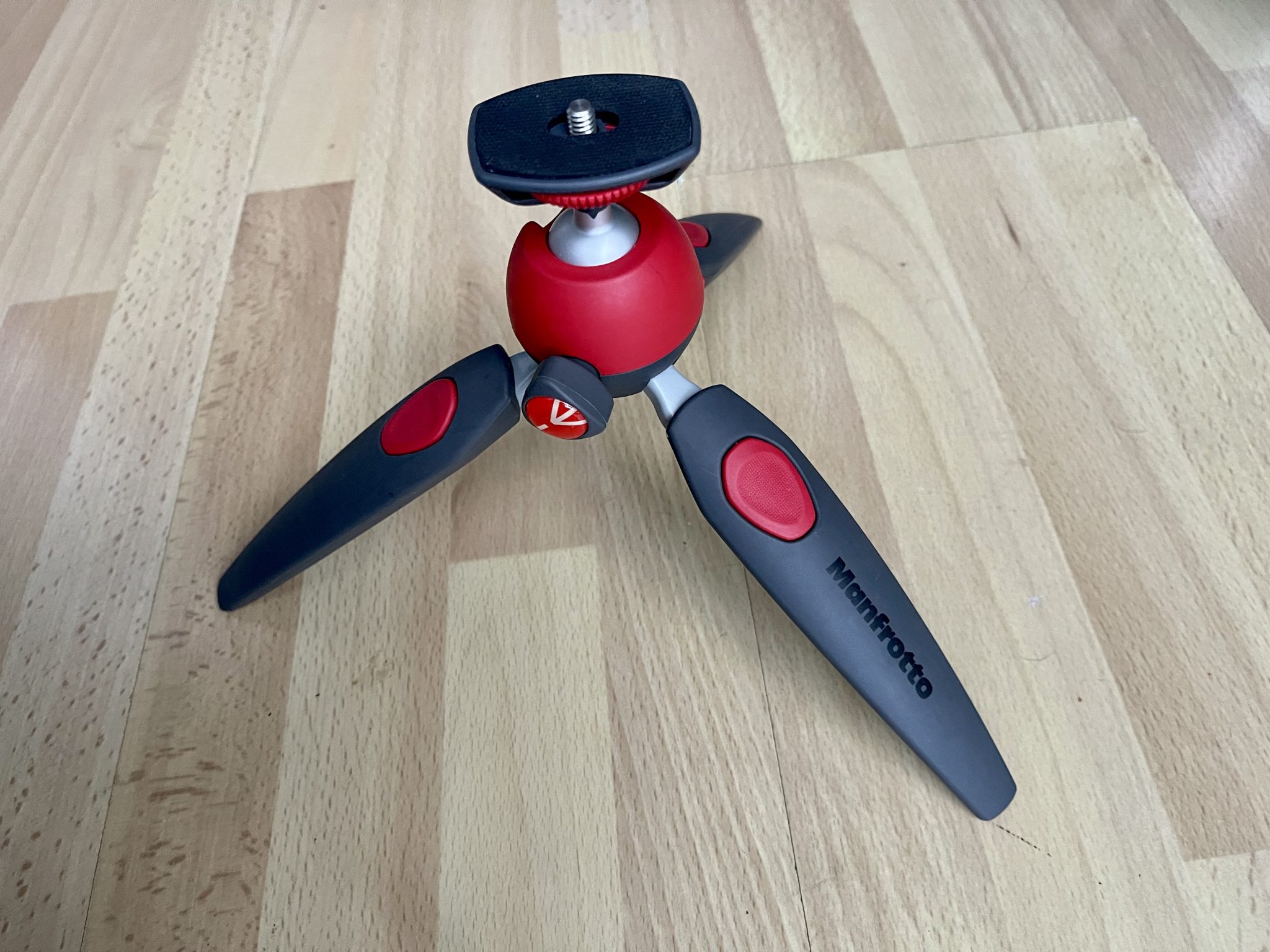 Taking pictures while travelling is what helps keep a journey alive. While the memory of a beautiful trip is lodged in our minds, sometimes we resort to photos to bring back the details and immerse ourselves again in the experience. Nowadays, cameras and phones can take great pictures almost by themselves, but there are situations when the external conditions don't play in your favour.
One of the most classic is taking pictures in the evening or when there is generally a low light level, and the help of a good tripod is essential.
Even those who travel with only hand luggage to save money on low-cost airlines shouldn't have to give up on carrying one. Manfrotto, a leading company in producing these valuable accessories and has developed one of the best products on the market. It is definitely one of the best gift ideas for travelers.
The Pixi line is very light and incredibly versatile since the universal attachment allows you to use the tripod with cameras, phones, and action cameras (with the appropriate support). The best model of the line is the Pixi Evo, with extendable feet that allow you to stabilize even a DSLR up to 2.5kg!!! The 360-degree rotating head and the possibility of tilting a camera up to 90 degrees for portraits will ensure you always keep it in your bag!
Clotilde from A princess travelling with twins
Scrubba Wash Bag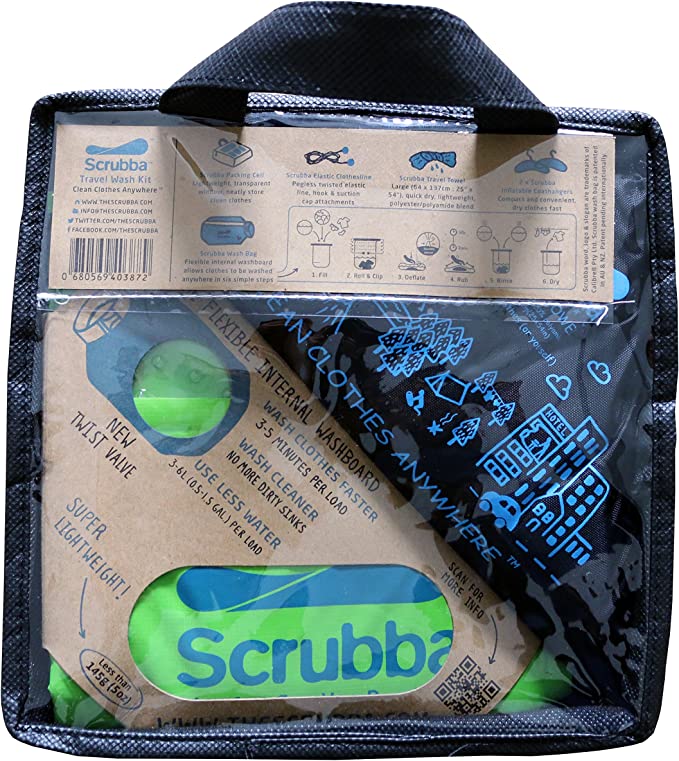 If you are looking for the perfect Christmas gift for the traveller in your life, look no further than the Scrubba Wash Bag!
Designed in Australia, this bag does triple duty as a laundry bag, a dry bag, AND a washing machine! You can add a small amount of water and detergent, and hand wash delicates or even stinky hiking gear without the need for laundromats on the road.
Campers on kayaking trips or budget travellers staying in hostels will love this lightweight bag so they can keep their gear fresh – without the rough handling of a hostel wash or rubbing on stones.
The best part: it is eco-friendly! Because of the design, it uses much less water than other methods of washing clothes, making it great for van lifers as well.
It can even be used for your delicates. And it's nearly weightless, so it'll fit in any suitcase or backpack.
Show your travelling friend you care with this helpful bag without breaking the bank, as it's under $50!
Nina Out and About
Microfiber Towel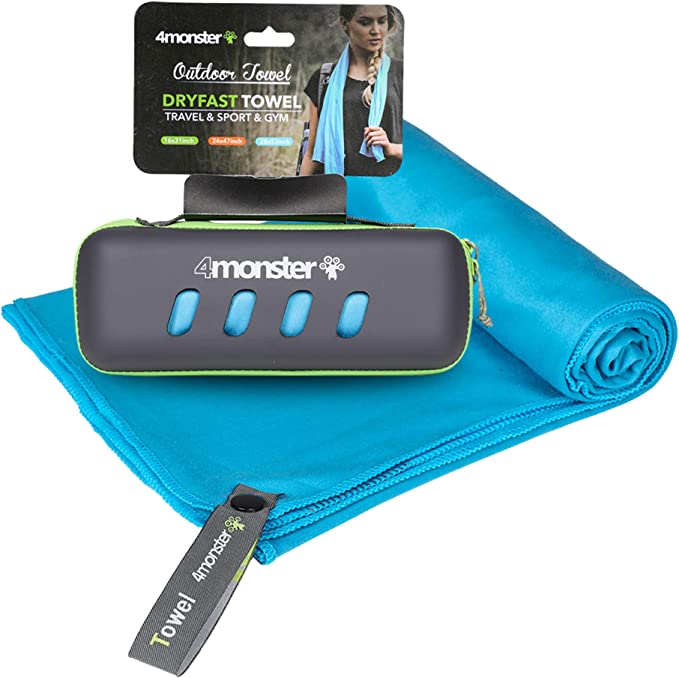 The #1 gift you can get a travel lover is the gift of infinite luggage space. Since that isn't actually a thing, get them a microfiber bath towel instead!
The microfiber of the towel is incredibly soft yet very thin, so a full-sized bath sheet folds up to be smaller than a notepad.
This is the perfect gift for day-trippers heading to the beach, backpackers who need to shower at hostels, campers and van lifers who also shower on the go, and even for hikers to mop up sweat. Pet-friendly travellers will love this for protecting rental cars from muddy paws!
Purchase the largest size, like a microfiber bath sheet, as over the years (yes, years), they can lose about 1 inch of their size if washed every two weeks.
This is a very cost-effective but endlessly useful gift. The largest size costs just $21, and comes in various colours. It even comes with a carrying case for those times when it is muddy or covered in sand, and your loved one doesn't want to get that in the rest of their backpack or suitcase.
Ottawa Things to Do
Eco-friendly water bottle for the eco traveller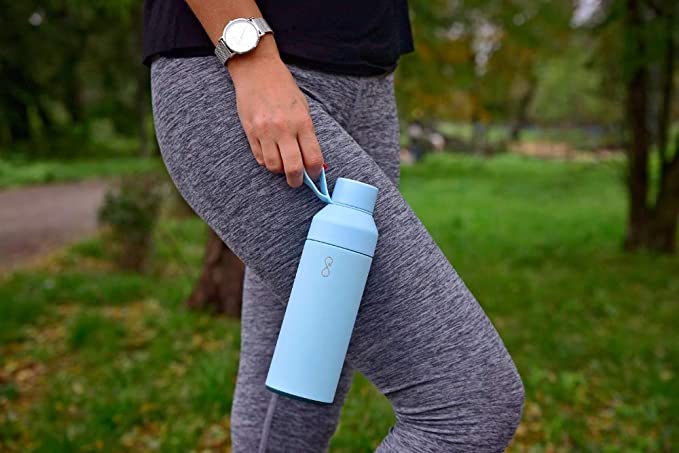 If you are looking for Christmas gifts for someone who loves sustainable travels and a healthy lifestyle, there is no better choice than an eco-friendly water bottle. This affordable but also stylish present can significantly reduce plastic consumption, and all travel lovers that care about sea life know that our oceans are hugely affected by everyday plastic lifestyles.
The long life of this product will allow travellers to take into many places around the world, and filling up the bottle in airports or water fountains in many cities is super easy. Moreover, eco-friendly insulated water bottles, like Active Flask, can keep beverages cold for many hours. While single-use plastic water bottles quickly warm up, making them unsuitable for use during long trips.

Travellers will also love the fact that those reusable water bottles will keep drinks not only cold but also warm for a whole day. Furthermore, many sellers donate a small percentage of the purchase to poor countries or non-profit organizations to help our planet.
Paulina from the UK Every Day
Power bank for the savvy traveller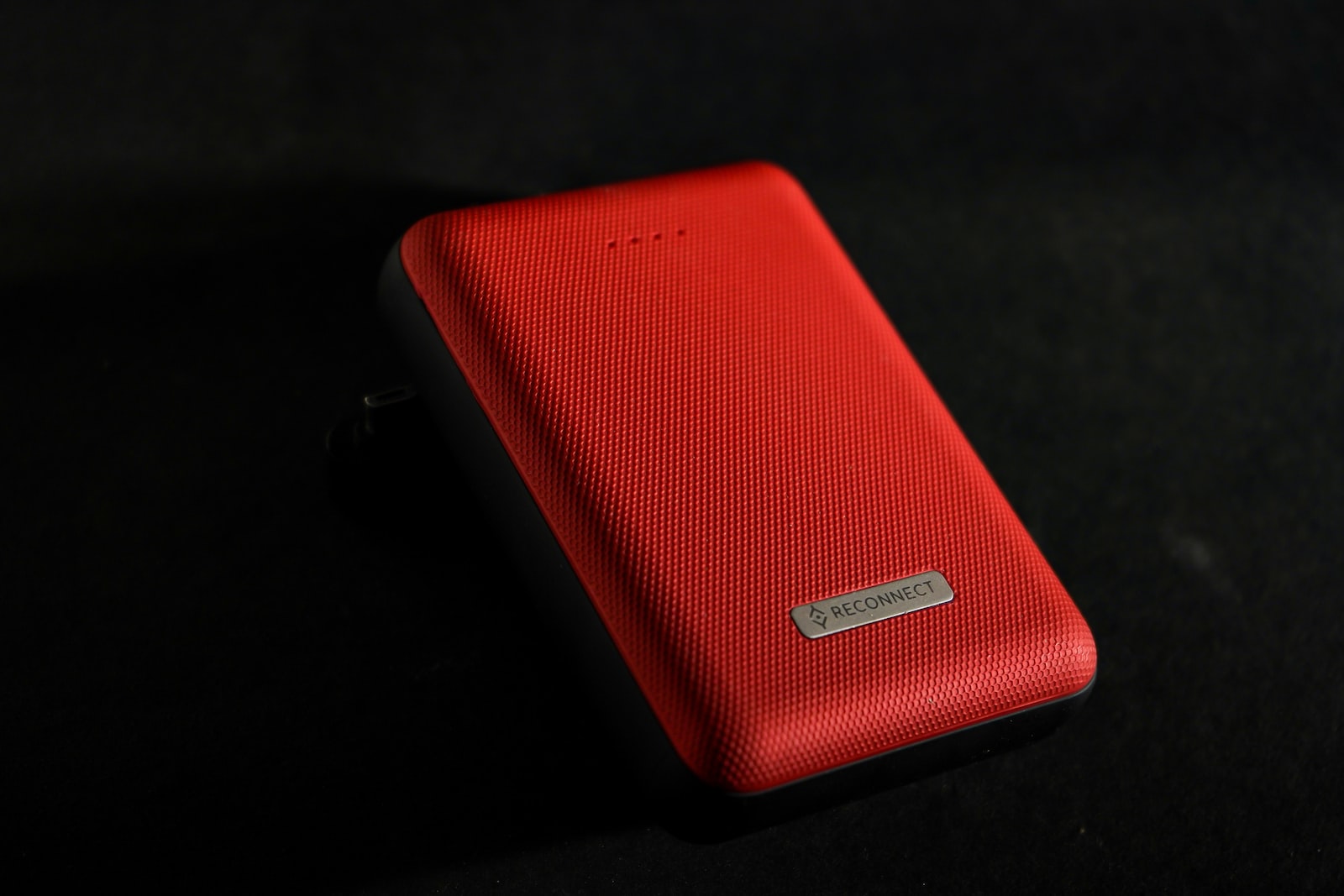 One of the best gifts for travel lovers is a power bank. A power bank is a small, portable charger that can be used to recharge phones, tablets, and other electronic devices.
Most power banks have a built-in battery that can be charged via USB before use. Once the power bank is charged, it can be used to provide power to devices via USB.
Power banks are useful for travellers for several reasons. First, they are much more convenient than plugs. They're small enough to fit in a purse or pocket and don't require finding an outlet to charge your devices.
Second, power banks can charge multiple devices simultaneously, which is ideal for families or friends travelling together.
Third, power banks are relatively inexpensive, and you can find a good quality power bank for under $50.
Finally, power banks tend to have higher capacity than traditional chargers, and this means that they can charge your devices multiple times before needing to be recharged themselves.
All in all, power banks are versatile, affordable gifts that are perfect for any traveller.
Disha from Disha Discovers
E-Reader for the laid back traveller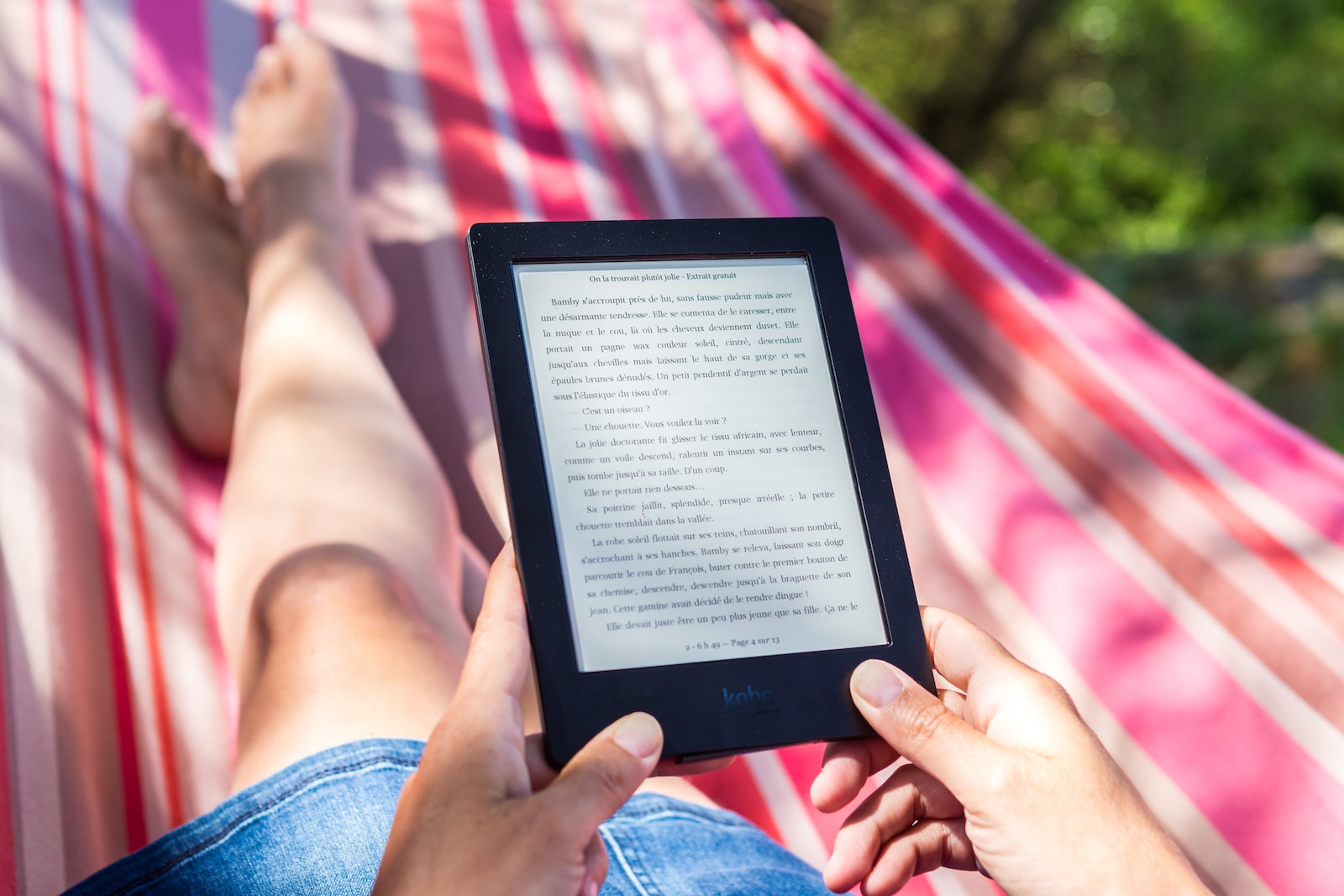 An e-reader is the ideal gift for a travel lover. Books can be quite heavy and take up a lot of space, so this is where an e-reader comes in handy. It's light in weight and it can have thousands of books to read ready on it.
An e-reader is something that's needed when on a road trip with tweens. An average e-reader weighs about 200 grams and is 17 to 20 centimetres long and about one centimetre thick. So easy to store in luggage when travelling. An average e-reader can store up to 3000 ebooks.
An e-reader only needs to be on Wi-Fi when downloading ebooks. During the reading of a book, it doesn't need to be online. So books can be read everywhere, on the beach, on the train, in bed, on the couch or in an airport. Everyone that loves to read should have one. 
Cosette from KarsTravels.
Luggage Travel Cup Holder for the practical traveller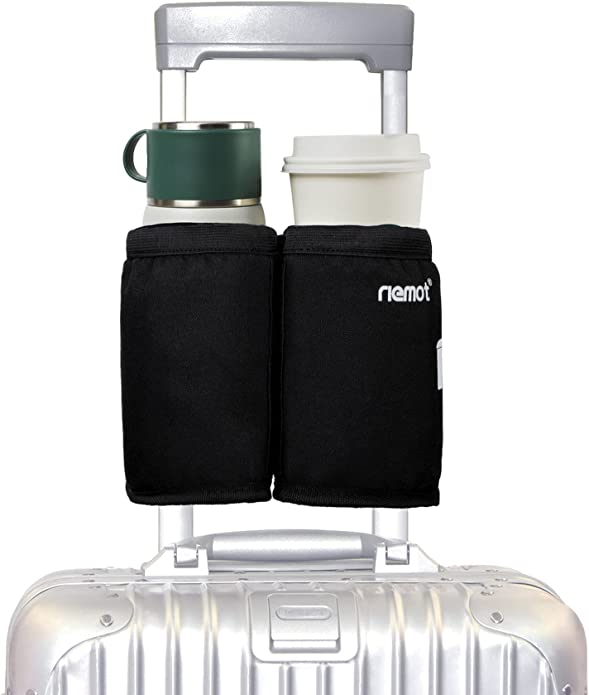 This lightweight and durable Luggage Travel Cup Holder is the perfect companion for those who love to travel and makes a great Christmas gift. It attaches easily to any suitcase bag handle, freeing up your hands while keeping two drinks (8-24 oz coffee mugs, tumblers, or water bottles) secure in the front pockets. The back big pocket can hold all your essentials, such as your phone, passport, and tickets so you can focus on exploring new places. 
It is made of premium oxford cloth in many colours and patterns, making it attractive, durable, and washable. This holder is also foldable making it easy to stow when securing your bag on the plane.  It is a travel must-do accessory for manoeuvring quickly through the airport. Give your favourite traveller the ultimate gift with this Luggage Travel Cup Holder! After their first trip, they will wonder how they ever travelled without it.
Melodie Rush from Travel Must Do's
Rechargeable Travel Toothbrush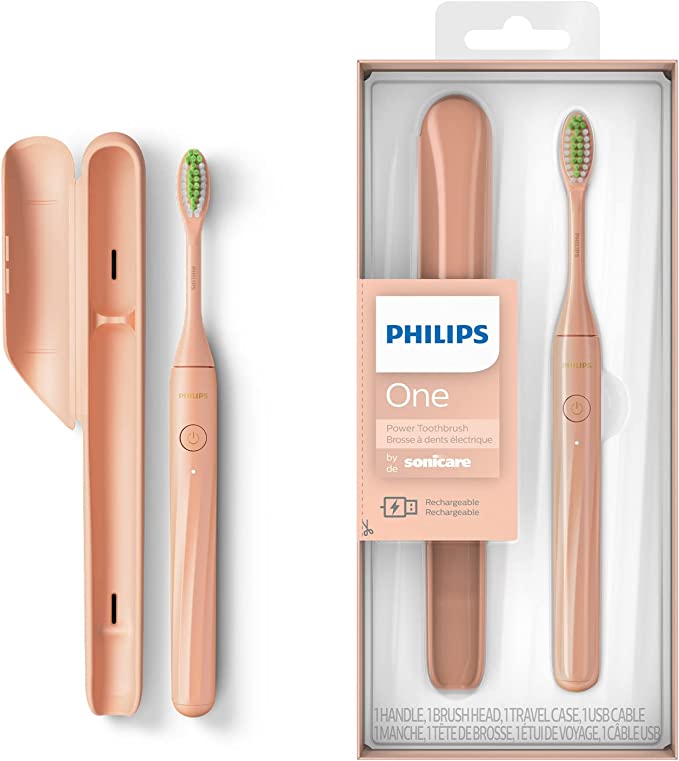 One of the most awesome gifts for travel lovers this Christmas is the Philips Rechargeable Travel Toothbrush. 
Finally, travellers can bring their upgraded dental routine on the go with them! This toothbrush is one of the top must-have travel items and recharges for up to 30 days with one single charge from a USB cable. The toothbrush features new, modern colours and a cover for travelling. Although smaller than a traditional electrical toothbrush, since it is made for travelling specifically, it still retains the brushing timer and vibration that indicates how long to brush for. This brush is cheaper than most rechargeable toothbrushes, coming in at about $40.00 when, not on sale. With almost 20,000 reviews on Amazon, this sleek toothbrush is the perfect addition to your traveller's suitcase- one they're sure to use every day (hopefully!) for a very long time!
Taylor from Traverse with Taylor
Passport Cover or Holder for the organised traveller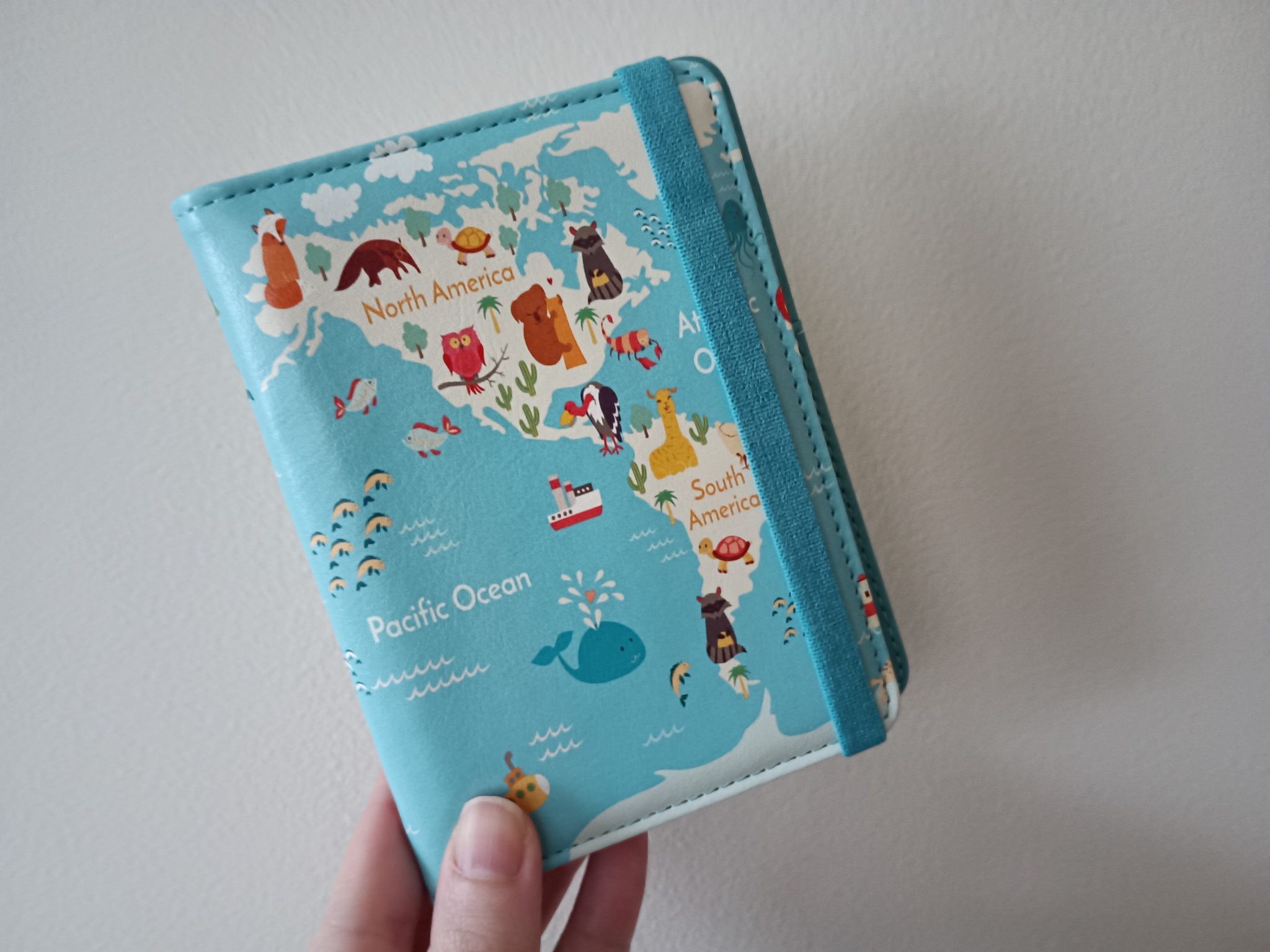 A passport cover or holder is a cute but practical gift for any travel lover.  Not only is it an affordable Christmas gift, it is also small enough to be given as a stocking filler. The price of this passport holder is under $20 and comes in several different colours and prints to suit every traveller.
In addition to being a stylish way to carry your passport, a holder also protects your passport from being damaged. Another benefit of a passport holder is the RFID blocking technology which protects information stored on your passport and credit cards from unauthorized scans.
A passport holder is also a great way to organize and keep your essential travel documents together on international trips. In addition to your passport, the holder can also fit a vaccine card, a boarding pass, and several credit and debit cards. The holder even comes with its own small pen, which is convenient for filling out customs forms.
Matilda from The Travel Sisters
Snorkeling gear for the beach lover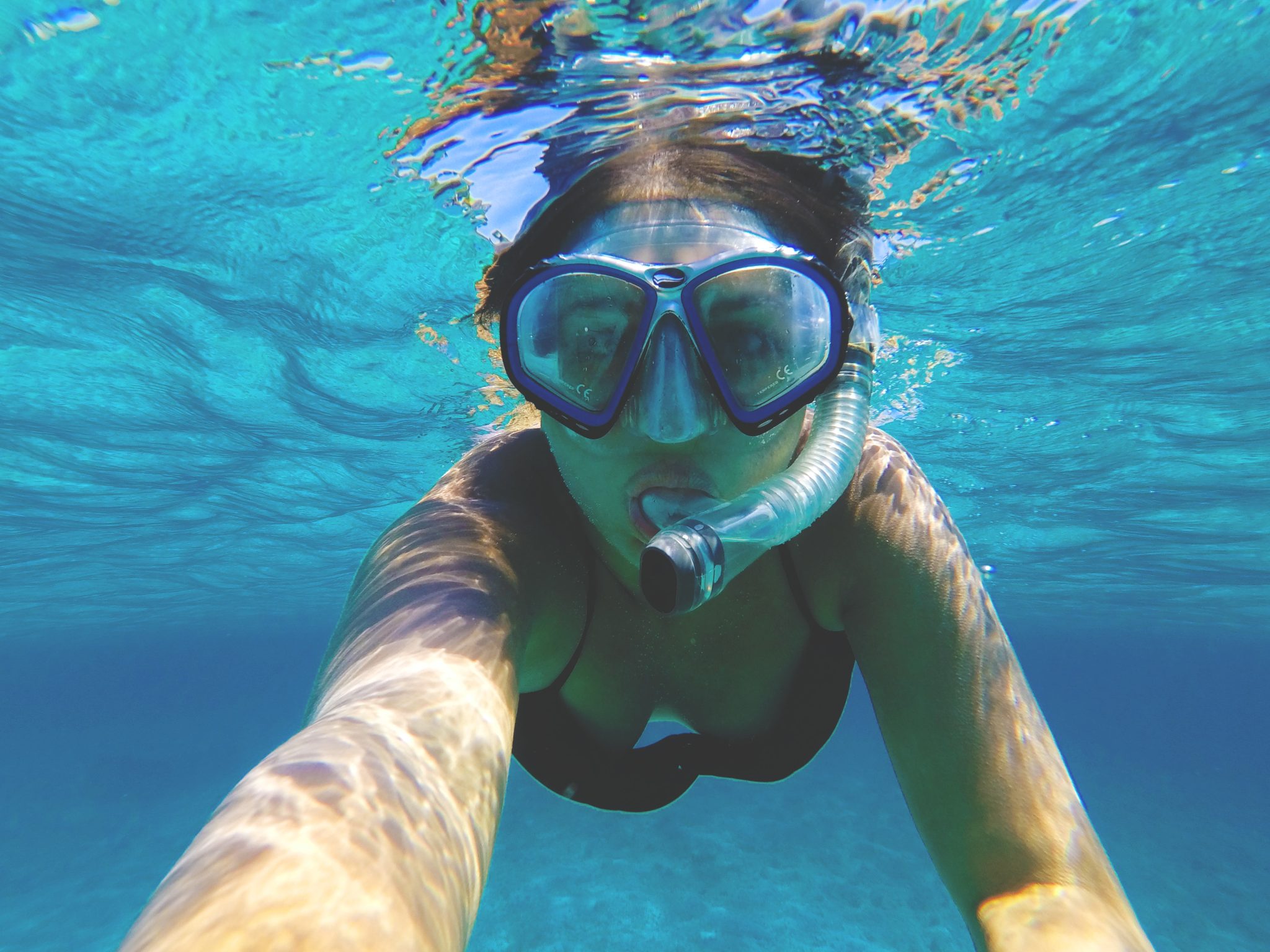 Snorkeling gear is one of the best Christmas gifts for travel lovers. Many travellers head to tropical destinations like Cabo San Lucas in Baja California to escape the cold winter months, where they can enjoy beaches and fun activities like zip-lining, kayaking and snorkelling.
While you can always rent snorkelling on the spot, it's best to have your snorkelling equipment because you will be the only person who uses it.
This way, you don't have to worry about a tour company disinfecting your snorkelling gear after the last time it was used and can also save money every time you want to jump in the water with some colourful fish.
Snorkelling gear comes with a pair of goggles and a tube that you use for breathing when looking at the fish and corals below. It's a great gift for someone who doesn't have a diving license yet enjoys exploring the aquatic world.
It's also one of the most practical and economical travel gifts during the winter season, especially for someone who is headed to warmer destinations.
Daria from Explorebajacalifornia
Packing cubes for the organised traveller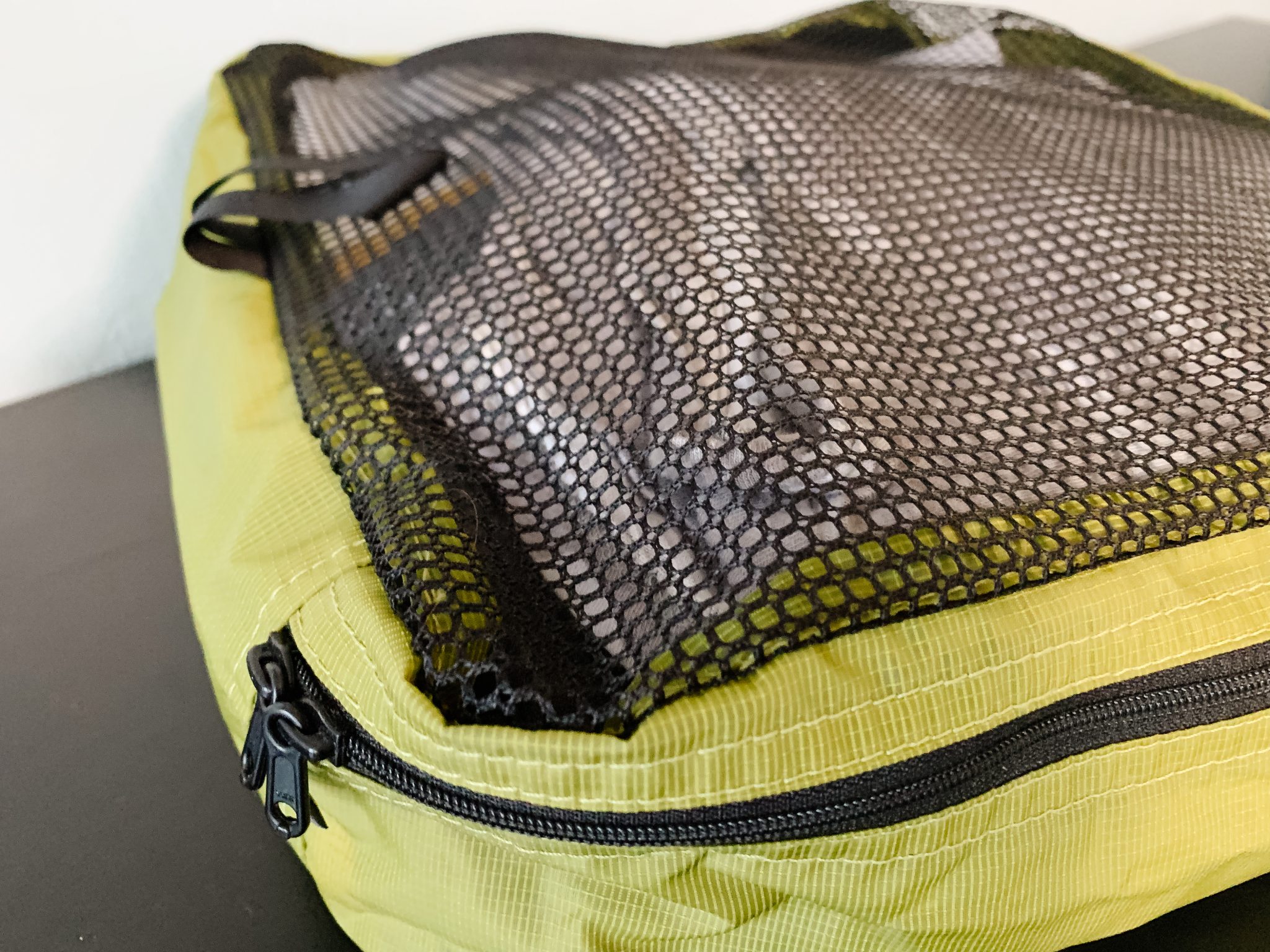 Many frequent travellers know that there are a few items you must have for your trips, and then there are items that would be amazing to have for your trips, but because they spend all their money travelling, they might not be willing to spend the extra money for some items that will make their adventures more convenient.
One of the most convenient and useful things for those who travel is packing cubes. Whether you're looking for gifts for RV owners, jet-setters, or road-trippers, packing cubes make organizing your clothing very convenient. When all of your socks, shirts, pants, shorts, sweats, swimsuits, and shoes are all crammed into one bag, as soon as you open it, everything quickly becomes entangled. Packing cubes organize an area that is typically unorganized and chaotic.
It is an amazing experience when you open your bag, and all your items are neatly organized and stored after being tossed through the airport or the train station. Once you have enjoyed the exceptional use of packing cubes, you won't ever want to travel without them. Check out packing cubes and other great Christmas gifts for travel lovers here.
Candice from CS Ginger
Inflatable Kayak for the Outdoor Adventurer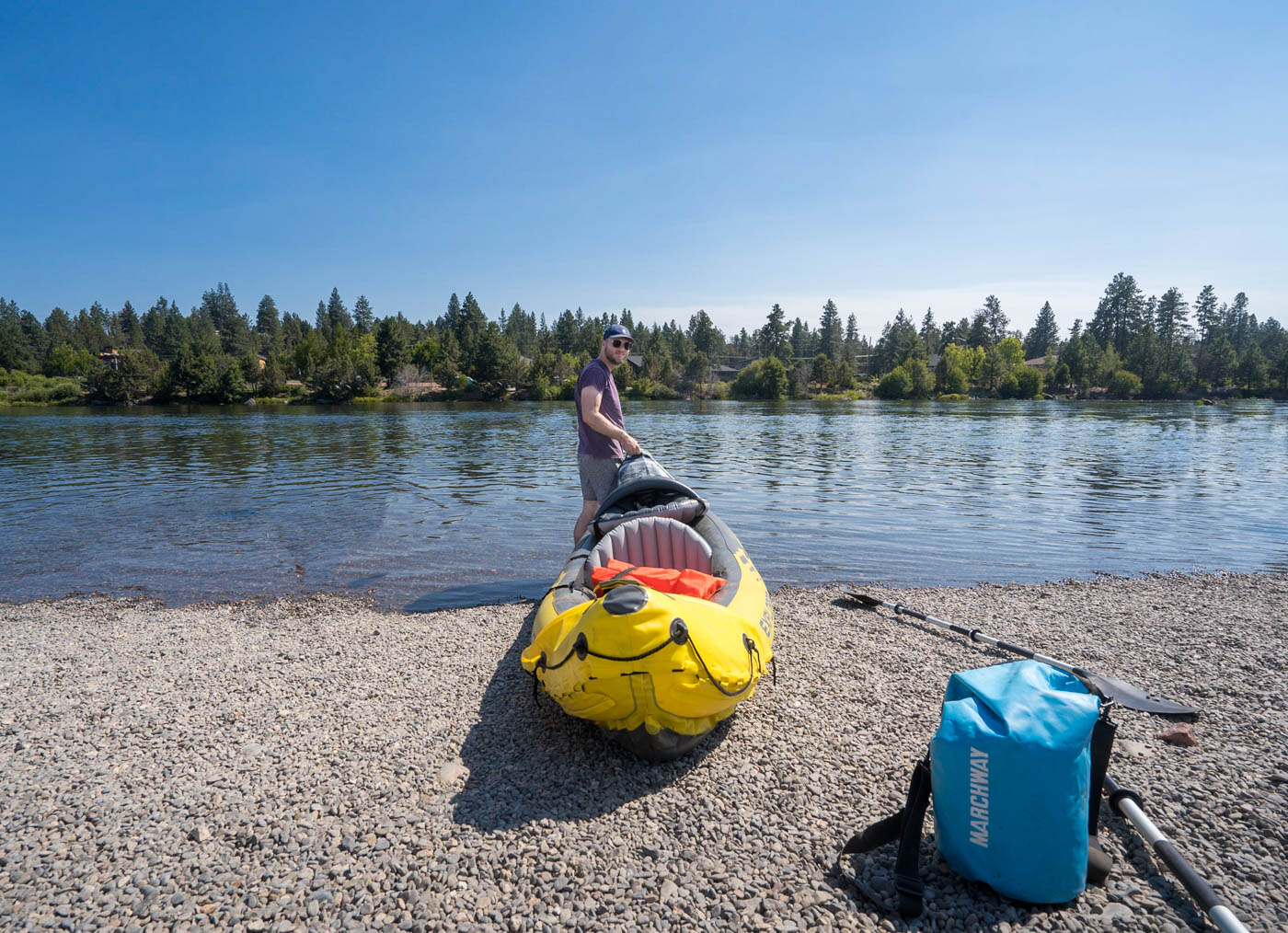 If you're buying a present for outdoor adventure lovers, consider purchasing them an inflatable kayak. If you're unfamiliar with an inflatable kayak, it's exactly what it sounds like- the shell of a boat, usually constructed out of durable PVC-like material, that can be inflated and used just like a normal kayak! 
Not only do these neat toys pack down small enough just to be thrown in the trunk of your car to have on hand for lakeside adventures, but some of them are even small and light enough to fit into a backpack! Imagine your loved one hiking up a mountain and literally being able to carry a kayak with them to glide through the final endpoint- a pristine alpine lake. 
You can choose from a variety of options- for example, a single or double kayak (who doesn't want to bring a friend along for adventures?). Intex makes some of the best entry-level inflatable kayaks- consider the Intex Challenger kayak for a single kayak ($63 for an entire kit, including paddles!) or, alternatively, the Intex Explorer K2 kayak for a double (which you can snag for just over $100!). 
Regardless of which option you go with, your outdoorsy travel lover will be sure to be eagerly awaiting the snows of winter to melt so that they can hit the water in their new inflatable kayak!
Jessica from Uprooted Traveler
Snow Shoes for the winter travel adventurer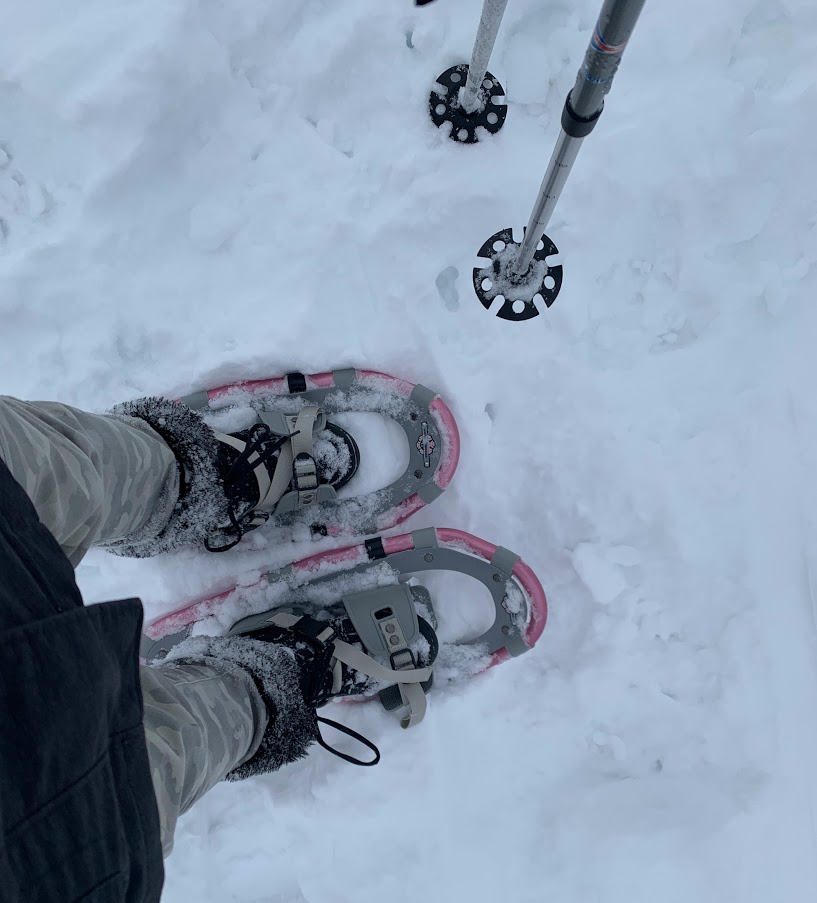 Whether you love playing in the snow or prefer warming up after being outside by the fire, all winter travellers should consider investing in a pair of snowshoes. Surprisingly affordable, you can purchase a new pair for less than $100, and owning your own snowshoes will open up fantastic new winter adventures whenever you visit a location with snow.
From enjoying new city trails to organized hikes at a ski resort, being outside is more fun with snowshoes. Purchase a lightweight pair with a bag for storage and collapsible poles, and they don't take up a lot of room – easy to bring along on all your winter road trips. And for those of you who don't like the cold, snowshoeing will make winter trips a little more bearable and fun. Plus, that warm drink tastes that much better after exercising in the fresh air!
This holiday season, purchase snowshoes for everyone in the family, and you'll enjoy winters full of outdoor adventures for years to come. 
Pam from Ouradventureiseverywhere
We hope you have plenty of awesome Christmas gift ideas for your travel loving friends and family 🙂 For more inspiration for travel blogging enthusiasts don't forget to check out our special gift list for travel bloggers 🙂
Show your support 🙂 PIN AND SHARE THESE AWESOME CHRISTMAS GIFTS 🙂
and see you on the next adventure …………..