The city that never sleeps is one of the most fun travel destinations for kids. If you haven't already been to Barcelona with the kids, what are you waiting for? Barcelona is one of those places where you can enjoy the beach life, culture, food markets, fantasy architecture and fun days out with the whole family. Our Top 15 things to do in Barcelona with kids are perfect for a weekend in Barcelona or even a longer Barcelona family vacation. We will also provide you with some practical tips on getting around Barcelona with kids, where to stay in Barcelona with kids and recommended Barcelona tours for families to book and how to save money on activities in Barcelona.
For the purpose of writing this article, we worked in partnership with Visit Barcelona, all opinions are always our own.
Here are our Top 15 things to do in Barcelona with kids
Explore Gaudi's Fantasy Architecture at Gaudí Experiència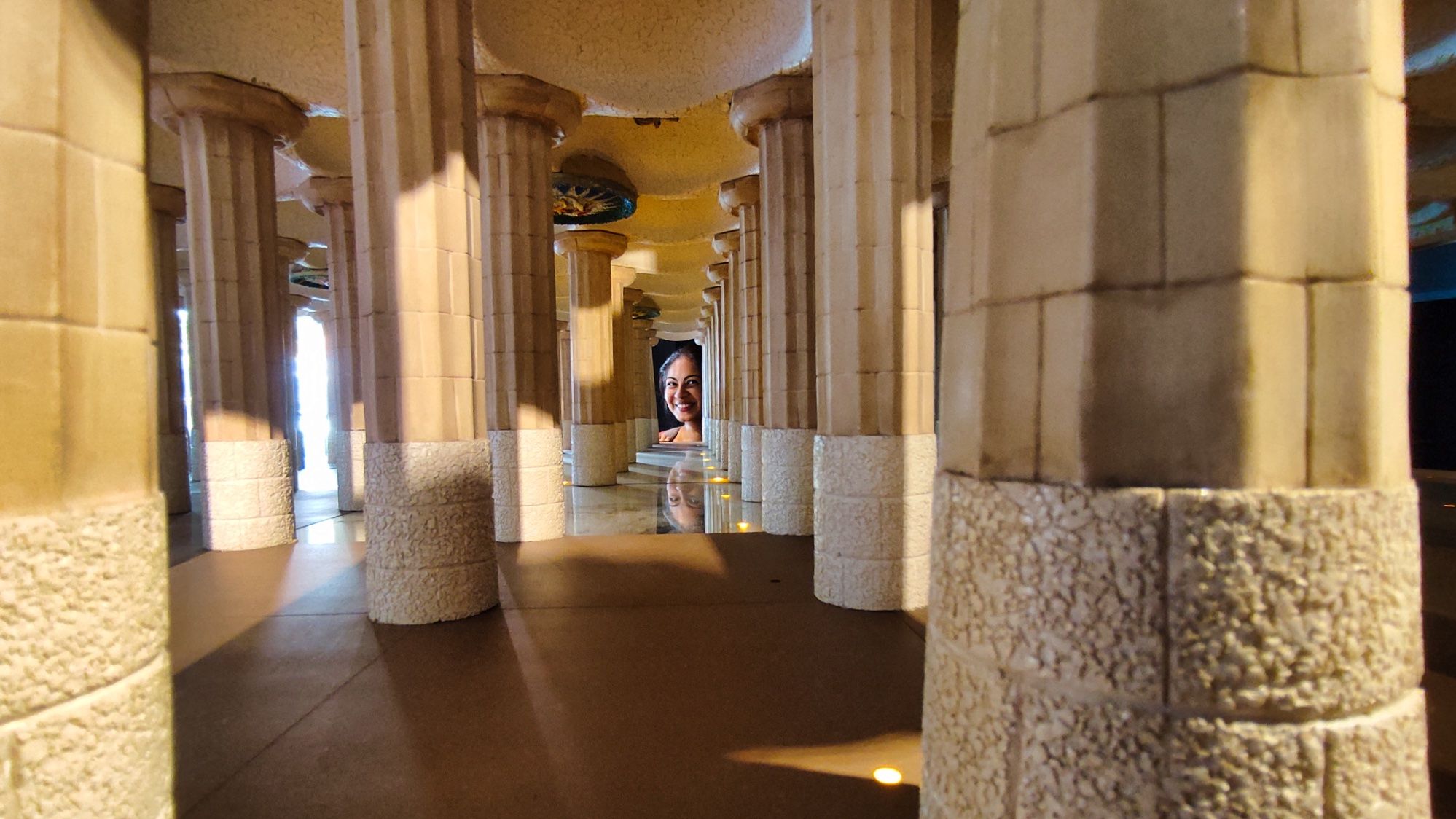 History and architecture don't just have to be for the adults, and Barcelona proves this. Visiting some of Gaudi's architectural masterpieces are some of the fun things to do with kids in Barcelona. If you only have 24 hours in Barcelona, make sure to visit one of the best Barcelona attraction for families. Start with a unique visit to Gaudi's 4D Experiencia; a fun way for the kids to learn and explore the creative world of Antoni Gaudi; a famous architect in Barcelona.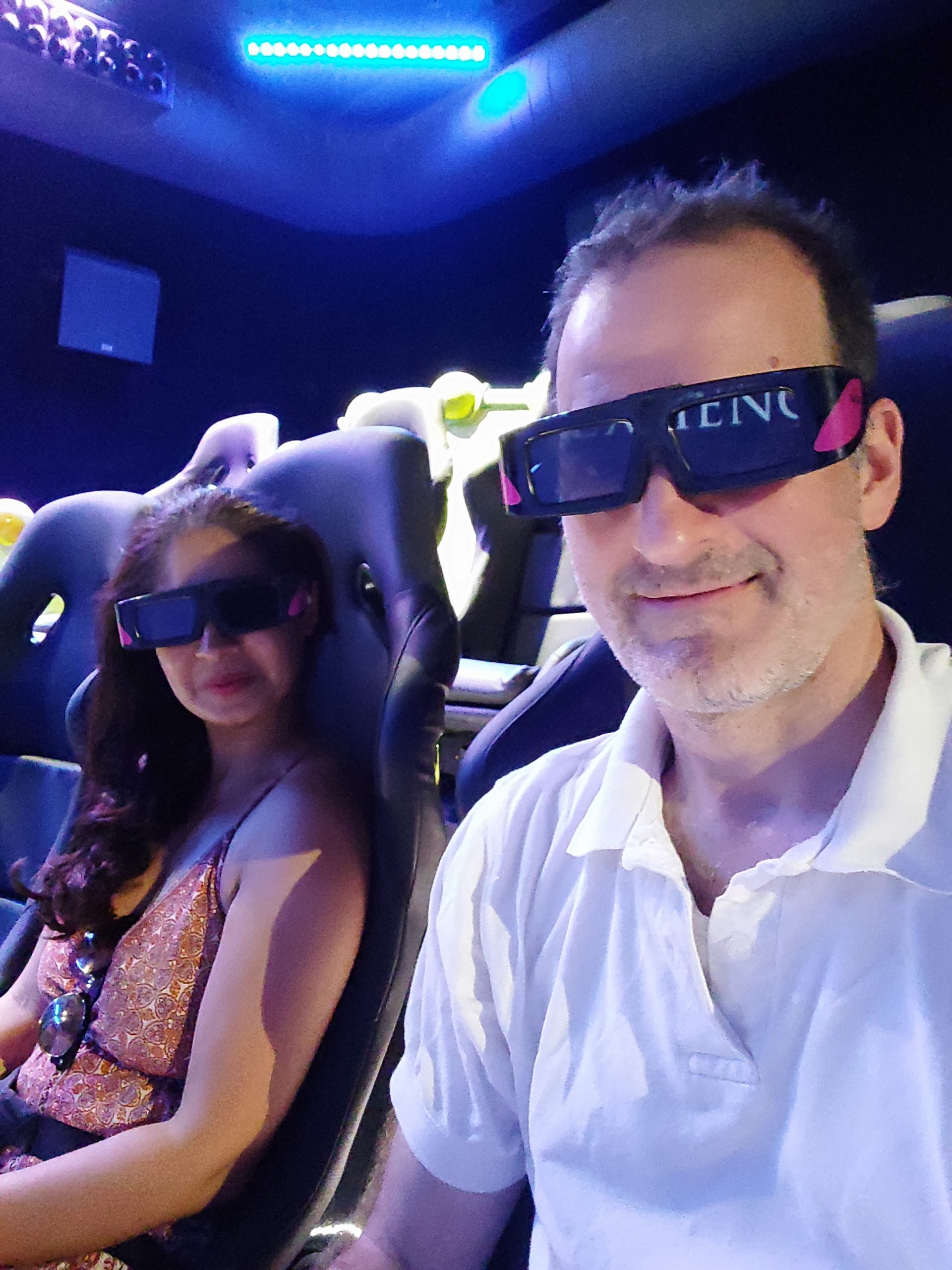 The 4D adventure is pretty fascinating as you journey through the mind and work of Gaudi's magical world. You also have some fun interactive screens covering his life and achievements. There is also a kids' area for young children to participate in creative learning. Nearby you can visit Park Guell, although they have now introduced a ticket system to keep the number of tourists lower.
Buy Tickets for Gaudi Experienca 4D
Visit to Casa Batlló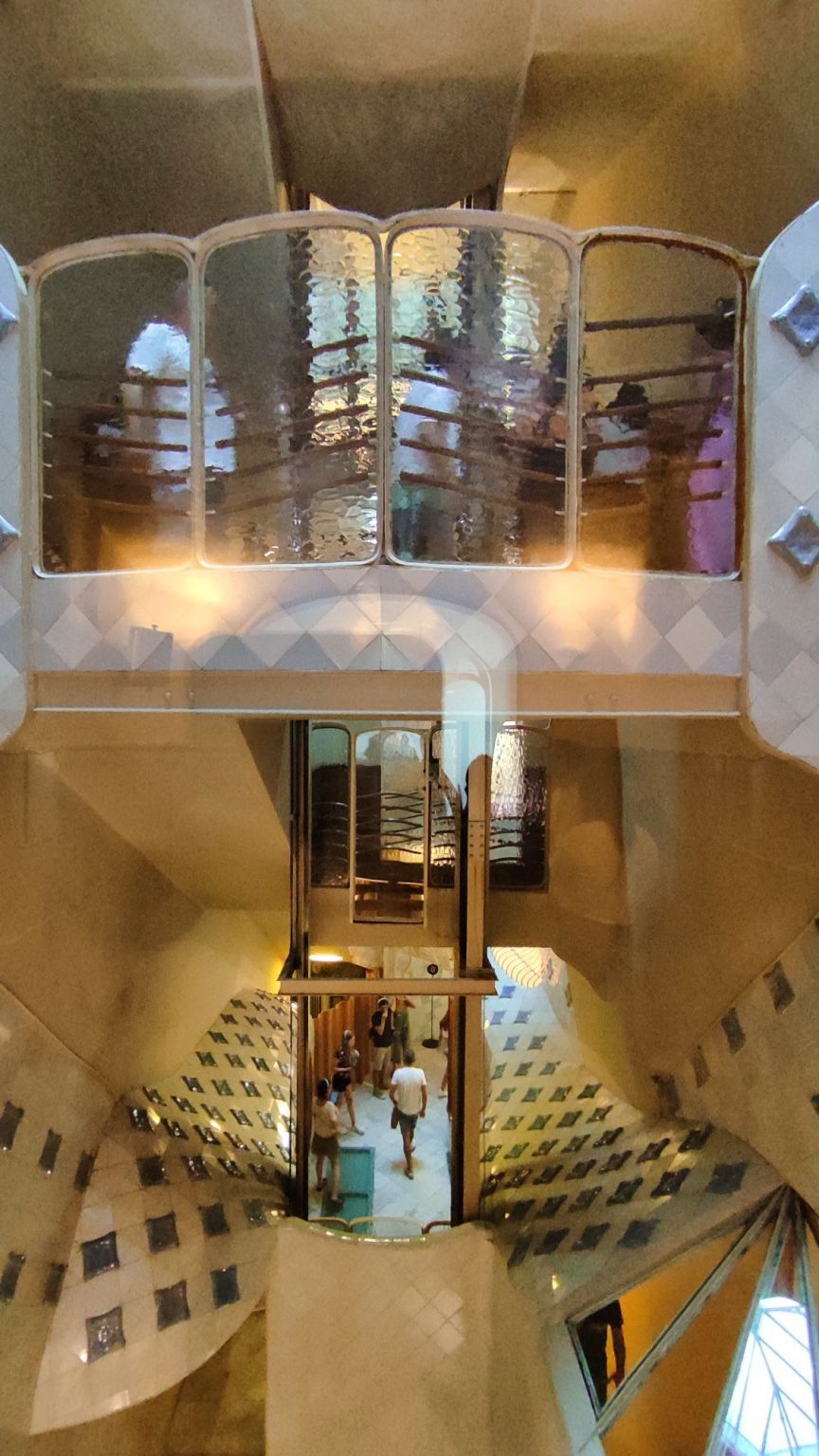 Hands down one of our favourite visits, so had to go in our top 15 list of things to do in Barcelona. Our kids absolutely loved it (age 7 and 8 at the time). Casa Batlló is a UNESCO World Heritage Site and a magical building that comes alive. The interactive tablets are a wonderful addition to see how the rooms would have looked like back in time. Spot the mushroom fireplace, curved walls, indoor patio, nature-inspired theme, and not to forget, the dragon roof on the roof of the building. The visit ended with a funky light show in the Gaudí Cube with screens all around you lighting up.
Visit the night show in Casa Milà, la Pedrera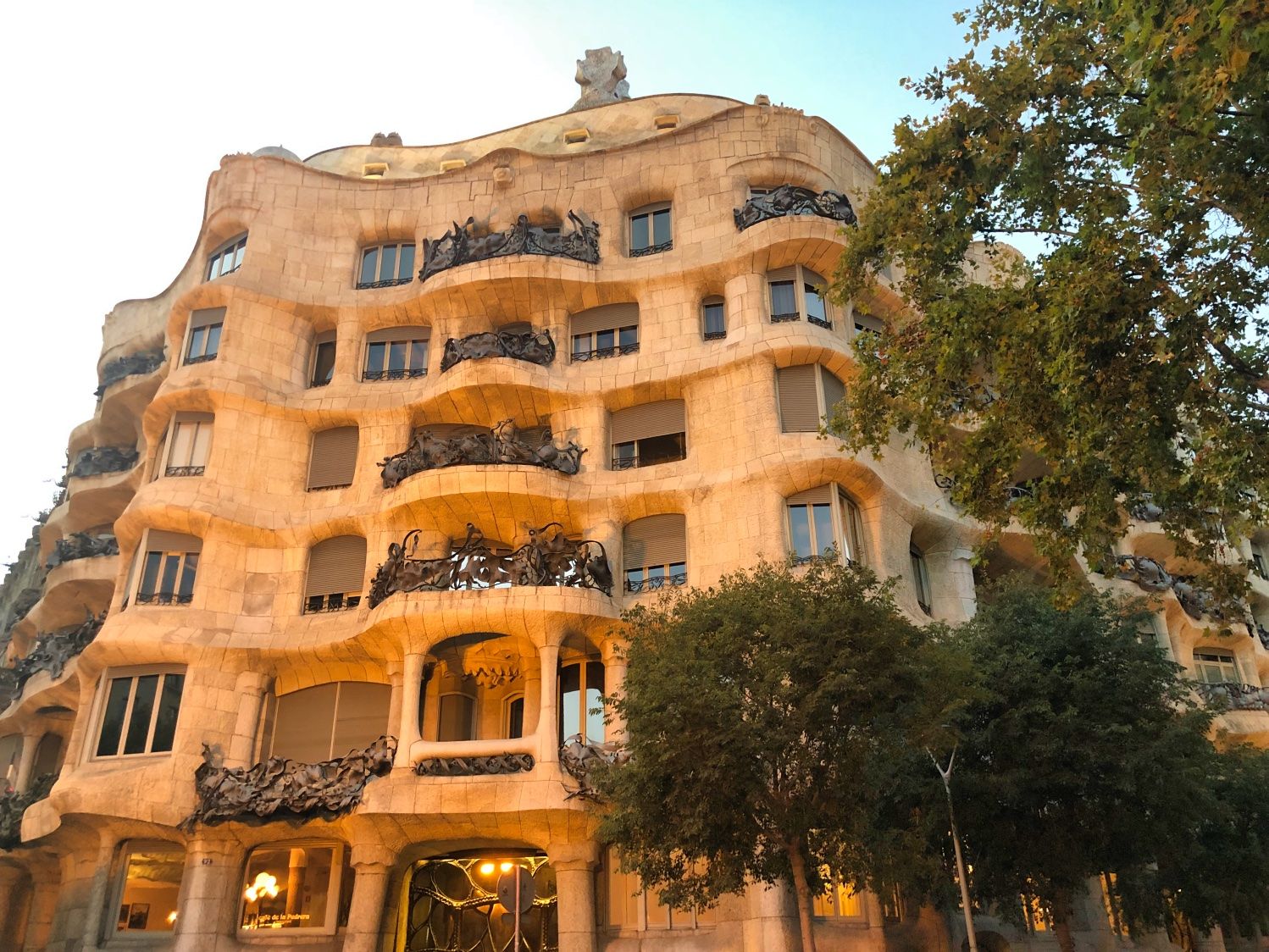 Location – Passeig de Gràcia, 92
If you are looking for something to do in Barcelona at night, visit one of Gaudi's masterpieces, La Pedrera. It is one of the most iconic buildings in Barcelona.
There are different options to visit, but we decided to do the night visit, which is a guided visit in a small group. Your guide will take you around the Flower Courtyard, the Whale Attic, which hosts a Gaudí Exhibition and the Warrior Rooftop, where you will see a light show and a fantastic night view of Barcelona. Your visit ends with a glass of cava and sweet treats. You can also do a day visit with an audio guide or even the magical vision experience.
A visit to Barcelona City Beaches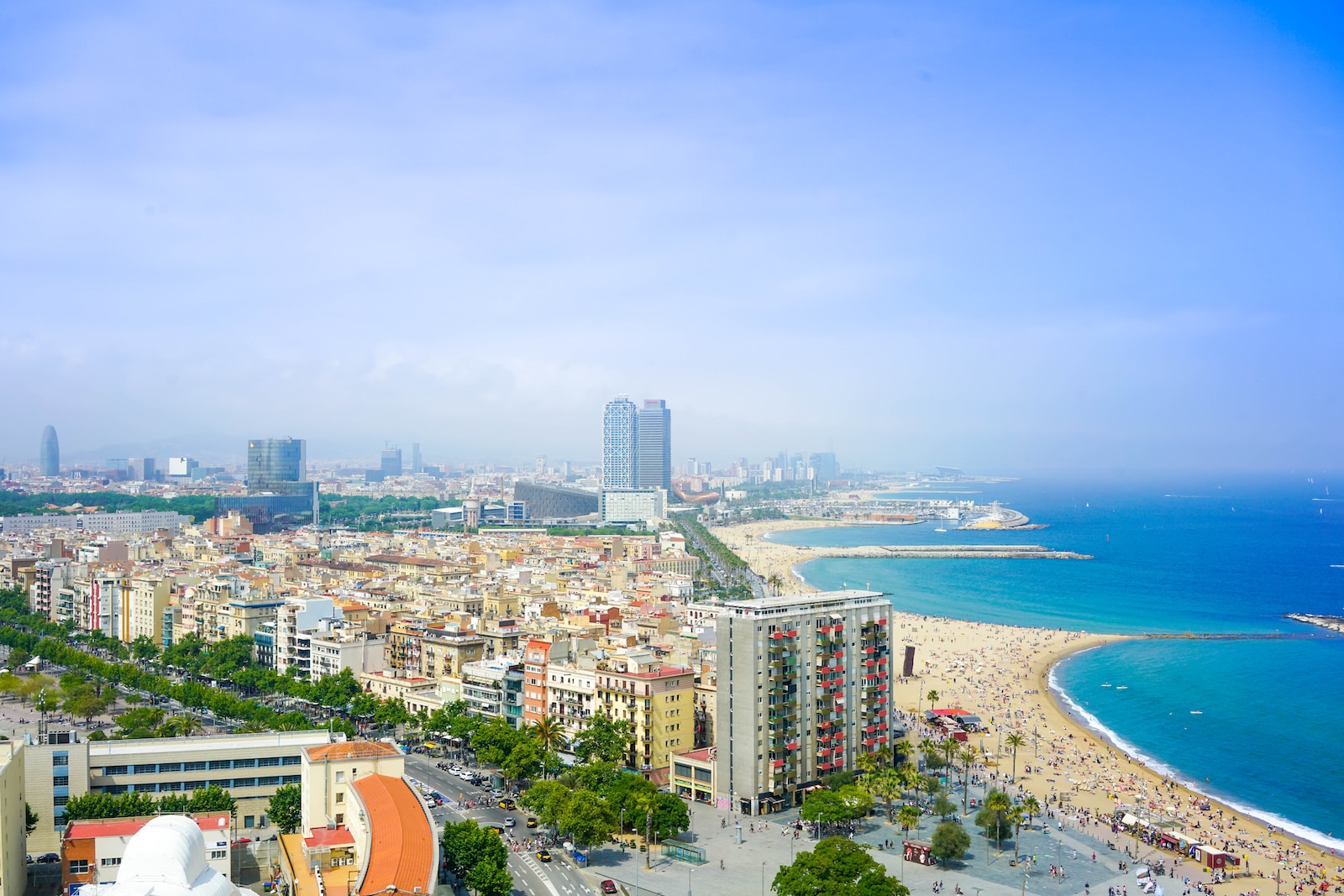 If you are visiting Barcelona with kids make sure to organise a Beach day out which is bound to be fun day out for the whole family. The beaches in Barcelona are clean and safe, and if you don't feel like swimming, just enjoy a beautiful promenade. Most of the time, you will find a playground or climbing frame along the beach. Some of the family-friendly beaches include Nova Icaria Beach, which has a children's play area and beach volleyball courts. Not too far is Bogatell Beach, which is another recommended blue flag status beach to visit. If you are staying in the centre of Barcelona, then the closest beach to get to is Barceloneta Beach. You will also find Europe's largest Aquarium here. For shallow clear waters, head to Castelldefels Beach, the perfect beach for families with toddlers.
Visit Barcelona Zoo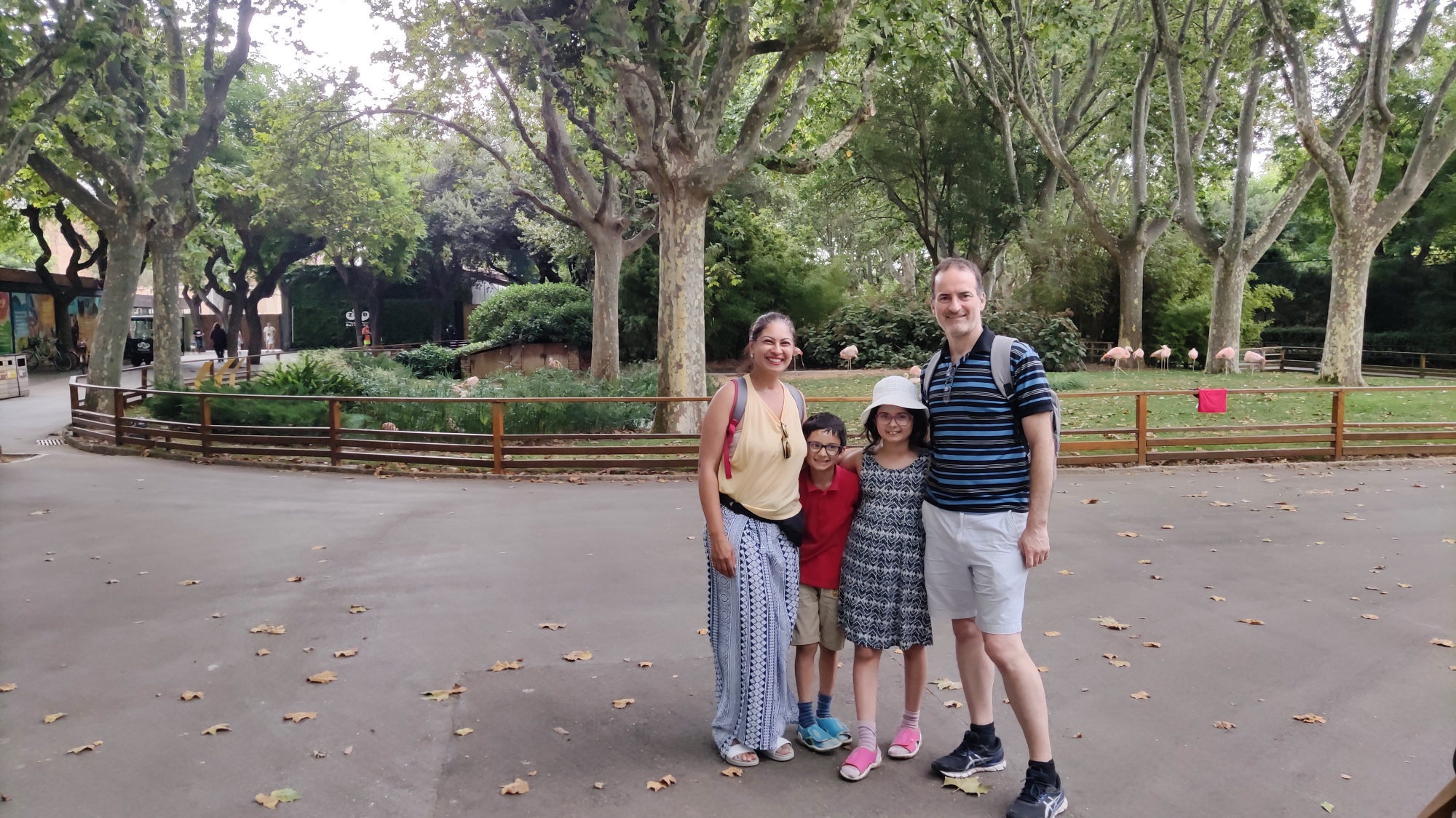 Walk through the Ciutadella park to get to Barcelona Zoo. They have over 80 different animals to see, including red kangaroos, Bactrian Camels, Komodo Dragons and the giant Anteater. They also have a new Invertebrates section which the little ones will find interesting. There are places to eat onsite. However, we would recommend bringing a picnic.
To save money, Purchase your Barcelona Family Card and get free entrance to Barcelona Zoo.
Visit Barcelona Aquarium
Barcelona Aquarium is one of the largest Aquariums in Europe, one of the highlights is the 80-metre-long glass tube of the Oceanarium where you can explore the wonders of the Mediterranean. With many interactive exhibits to explore, it really is one of the best things to visit in Barcelona with kids. There is even a playground on the 2nd floor if you all need a restoration or coffee break. The Barcelona Aquarium is located in the old harbour, Port Vell, where you can take a nice evening walk and soak in the harbour vibes and enjoy some local seafood.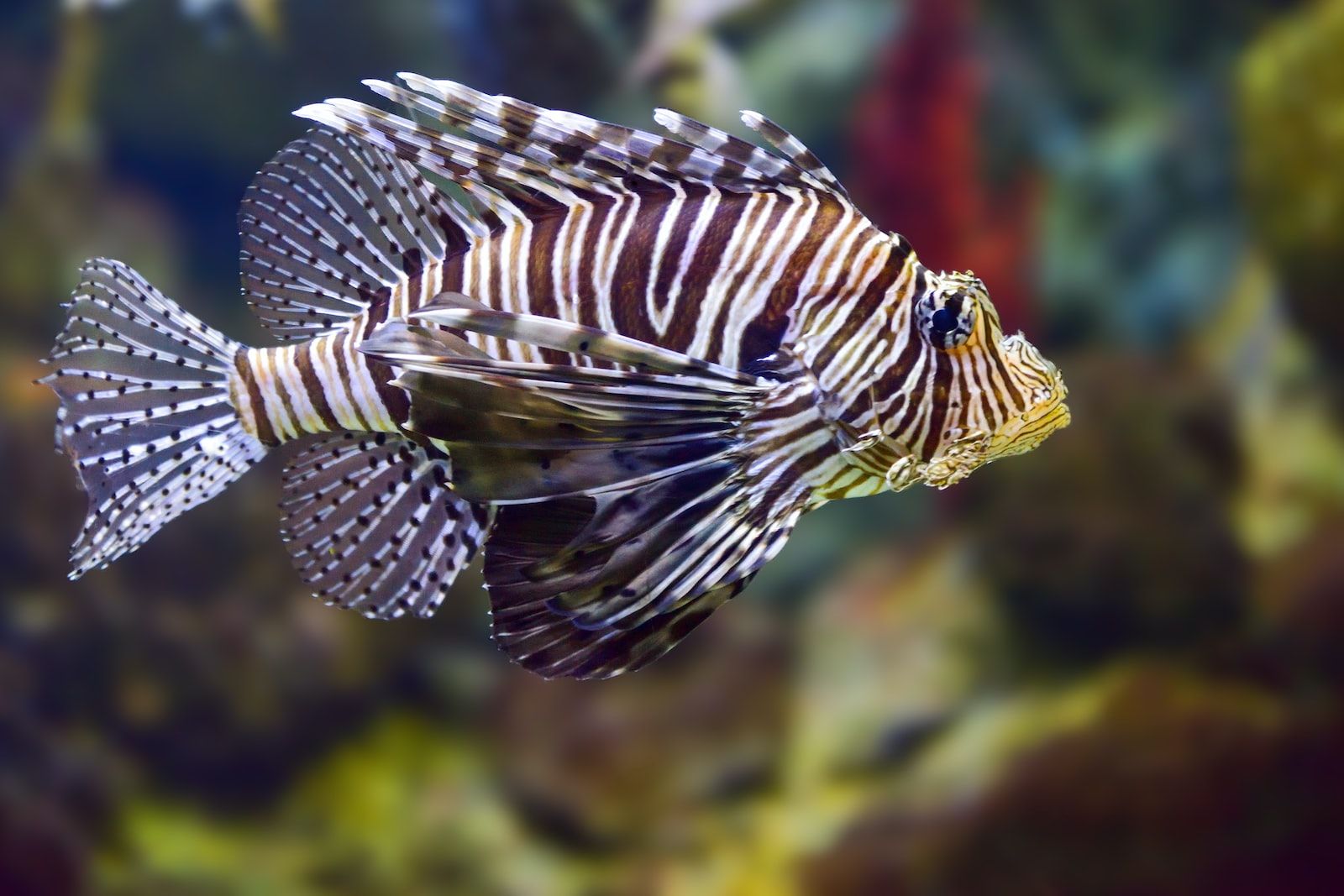 Buy your tickets for Barcelona Aquarium
LOCAL TIP – If you visit on Tuesdays or Fridays, you may catch the divers feeding the sharks.
Take a cooking class and visit the Boqueria market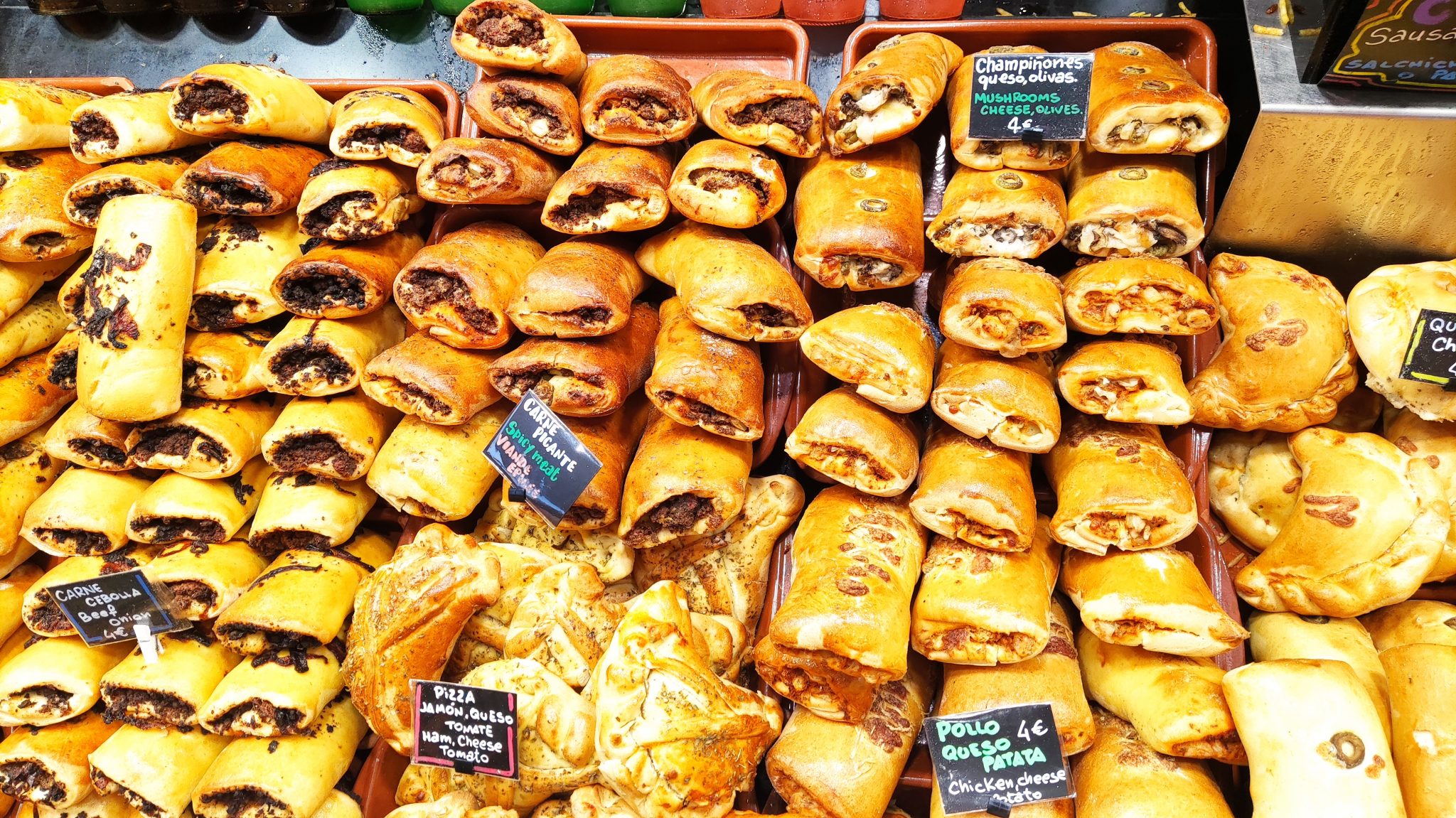 If you fancy a picnic or just want to walk around a bustling food market then definitely head to La Boqueria Market, which is usually open from 8 am to 8 pm. This is where you will find local delicacies, fresh juices and mouthwatering desserts. This place is crowded so maybe do a little research on what stands you would like to visit beforehand or any typical foods you would like to try. Or even better, pair it up with a cooking class for the whole family to enjoy. Here are some recommended food tours to try out.
Take the Barcelona Touristic Bus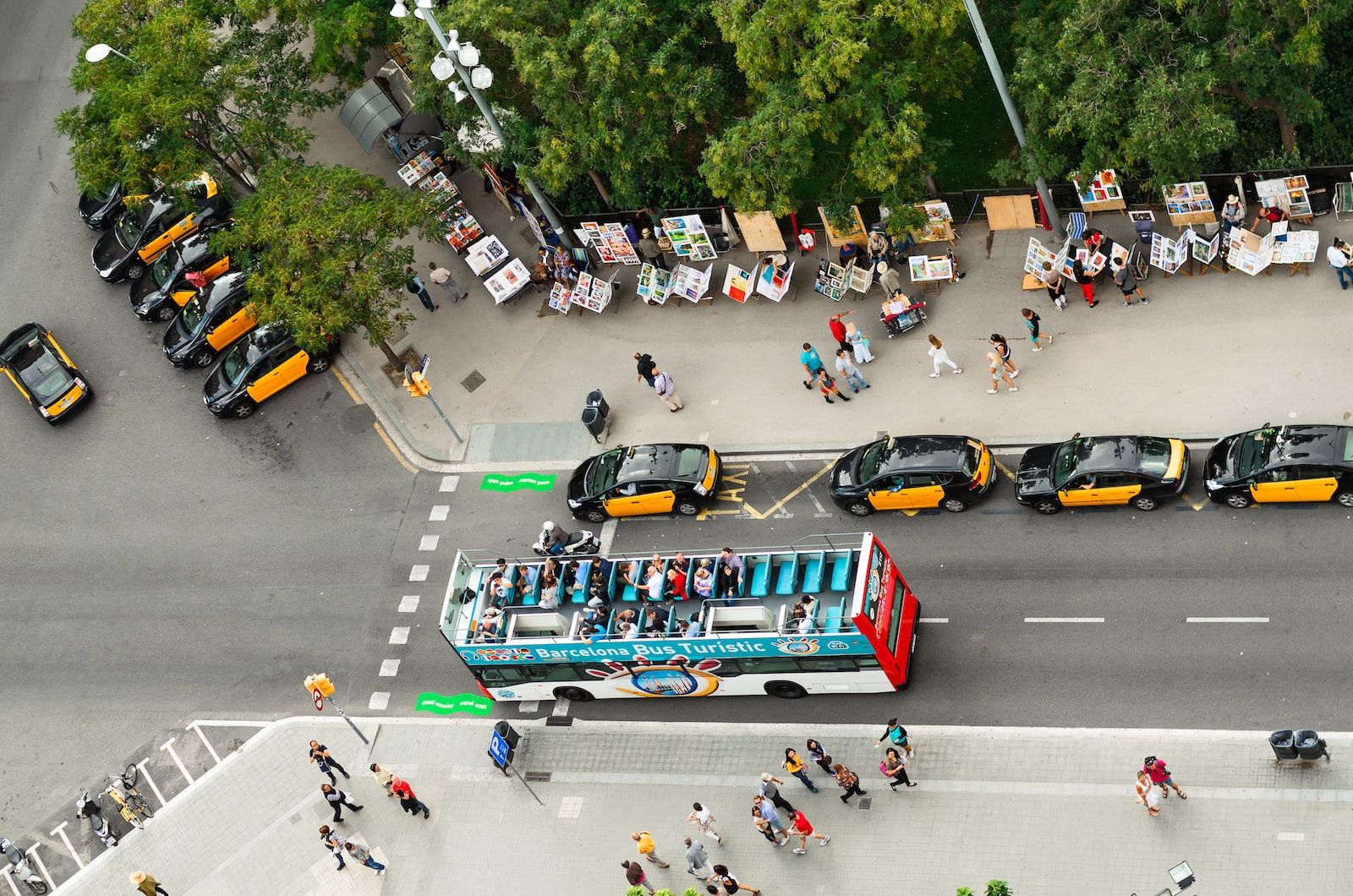 The perfect way to see Barcelona if you don't want to walk in the summer heat or just enjoy sightseeing whilst you sit back and relax is to hop on a Barcelona Touristic Bus.
There are three different routes, and it is a fantastic way to get your bearings and explore different parts of Barcelona. There is also an audio guide which explains different places of interest. You can always head back to see the sights that really interest you. Hop on and off and see all the main Barcelona attractions for families at your pleasure.
Buy tickets for Barcelona Bus Turistic
TOP TIP – If you are visiting on a hot day and sitting on the top floor open deck then make sure to bring a sun hat, water and sun tan lotion.
Visit the Magic Fountain of Montjuïc
Location: Plaça de Carles Buïgas
If you are looking for free things to do in Barcelona at night, then head to Plaça d'Espanya. We loved our time here, we have visited a few times now and always had a fun evening out. If you really want to get in on the action, sit close to the main fountain, where the water jet can reach 52 metres and be prepared to get splashed! Timings for the light and sound show which is spectacular and not to be missed, are:

| | | |
| --- | --- | --- |
| 01 June – 30 September | Wednesday – Sunday | 21:30 – 22:30 |
| 01 October – 10 October | Thursday – Saturday | 21:00 – 22:00 |
| 11 October – 21 December | Monday – Sunday | Closed |
| 22 December – 31 March | Thursday – Saturday | 20:00 – 21:00 |
Times may change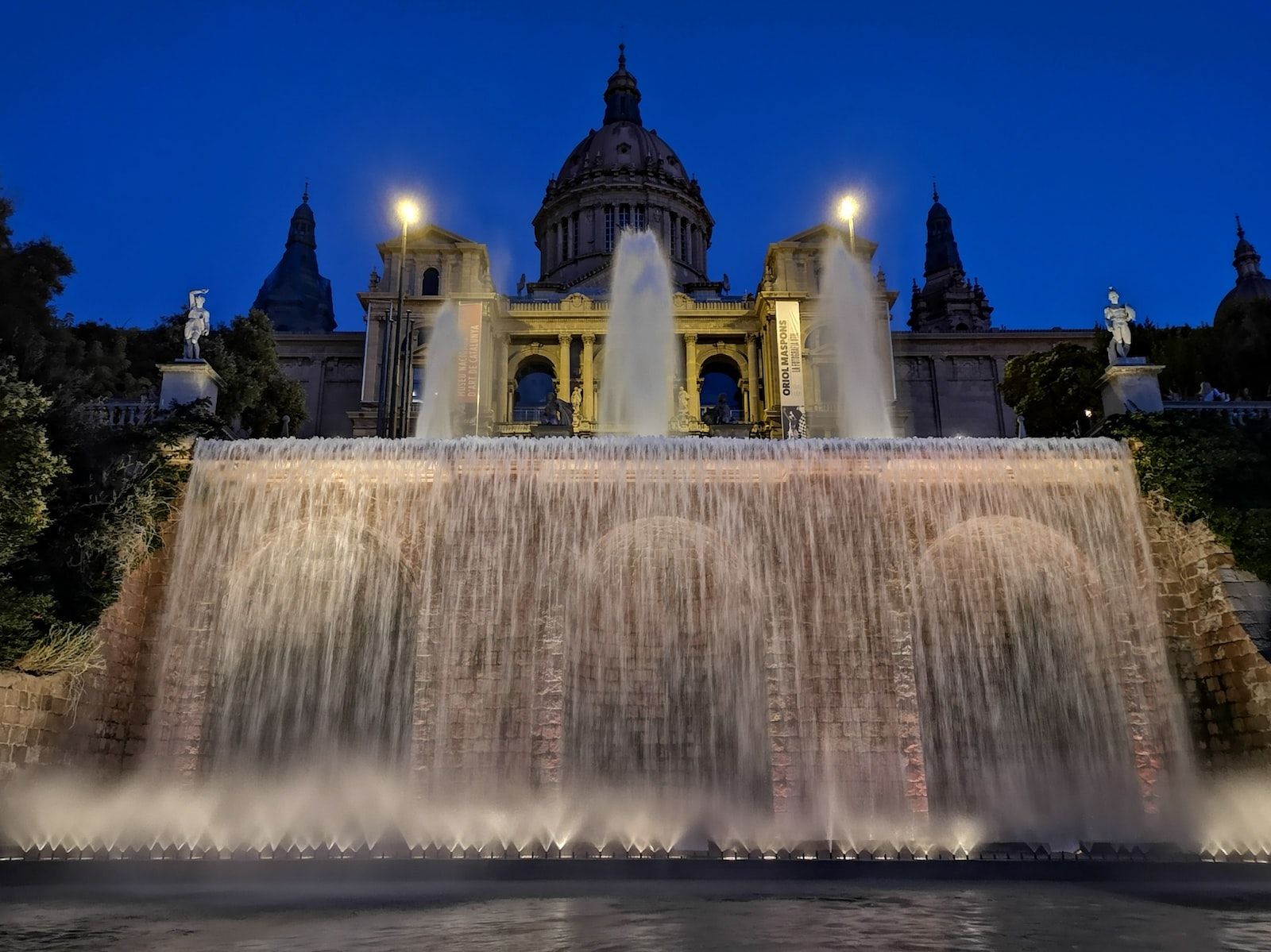 Cable Tour
An activity for the whole family to enjoy. There are 2 different cable car experiences; Port Cable Car which leaves from Teleferic del Port, which brings you to Mirador del Mar an 8-minute trip one-way standing only. Or the Montjuic Cable Car, which is a 5-minute ride one way for spectacular views from the top of the mountain. There are also 4 seats inside.
Tibidabo Amusement Park
With spectacular views of Barcelona, this classic family funfair is perched on top of Tibidabo Hill and makes for a perfect day out in Barcelona. A great park if you are visiting Barcelona with toddlers. Don't miss the magic mirror maze and the Automat Museum.
Visit Cosmocaixa, Science Museum
There is so much to explore here, and the kids will love it. Visit the Amazon Forest, walk through the dark tunnels and into the humid habitat, and experience the interactive wave and sandstorm makers.
Sagrada Familia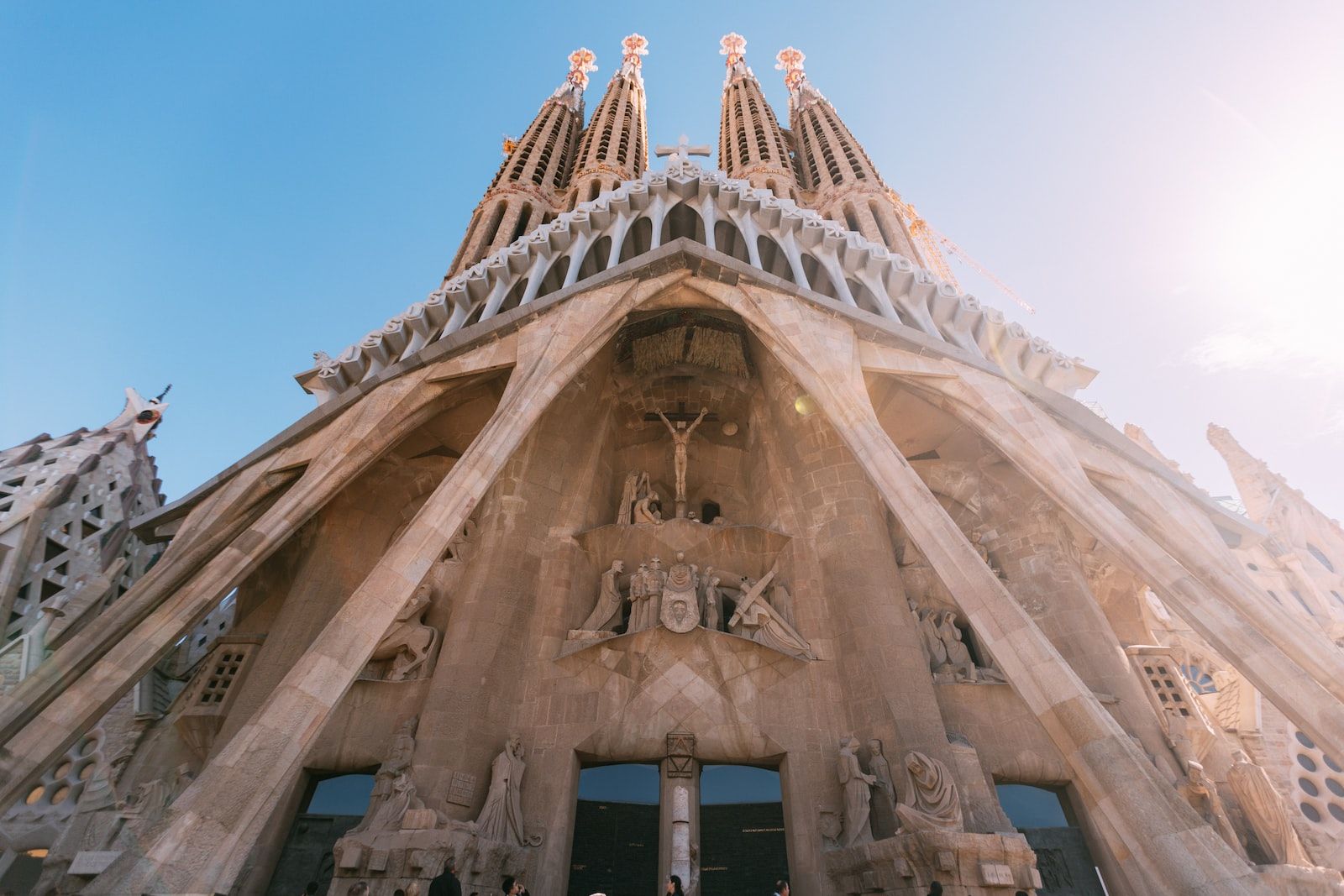 Probably the most famous building in Barcelona, so it had to go in our top 15 things to do in Barcelona with kids guide. Make sure to book your tickets in advance. Designed in 1882, Gaudi did not intend to finish this spectacular and majestic Basilica. Completion is expected for 2026 on Gaudi's 100th death anniversary when he tragically died in a tram accident.
Chocolate Museum
Enter the world of chocolate, where you will learn about the history of chocolate and see some amazing chocolate sculptures. It is a small museum so you can always combine it with a tour of Barcelona town. Try some delicious little treats at the end of your visit.
Purchase the Barcelona Card or Barcelona Family Card and enter for free.
Camp Nou Stadium, Barca Museum Football fan
For those of you who love football, make sure to visit the World famous Barcelona Stadium, which can seat 100,000 spectators. It is one of the largest stadiums in Europe. If you cannot see a match here, no fret; you can purchase a unique experience to feel like a player for FC Barcelona by standing on the grounds of Camp Nou. Your entrance will also include a visit to FC Barcelona Museum where you can learn about FC Barcelona's history.
Buy your tickets for Barça stadium tour and museum.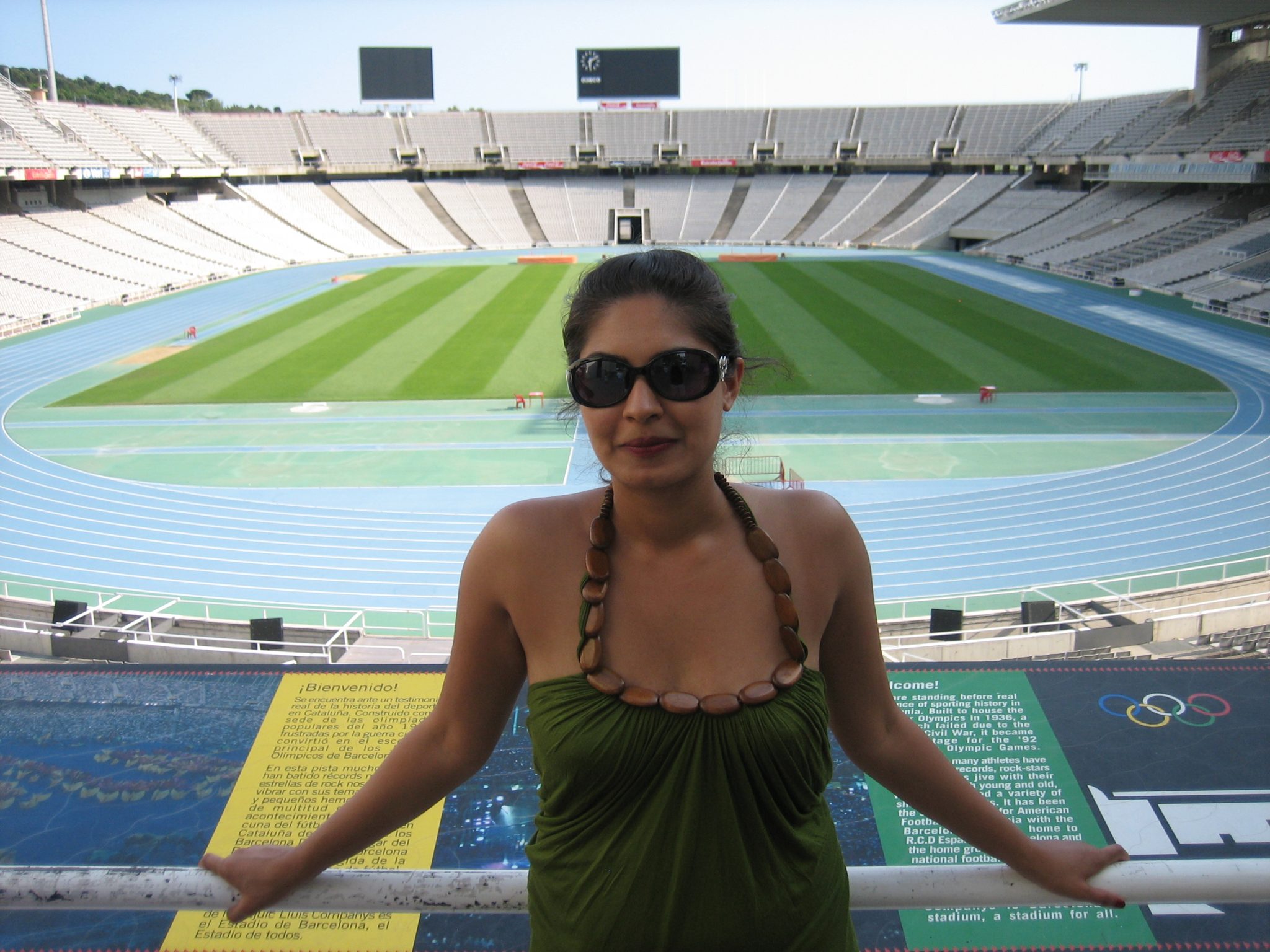 What is the best way to get around Barcelona?
Personally, I do find the metro system a little complicated in Barcelona, but you eventually get the hang of it. You also have a good bus service. If you have a Family Barcelona Card (T-Familiar), you can use one card for up to 4 people (one person passes with the card through the gate, then passes the card to the next person, etc..). For each trip, you have 1h15 where you can transfer between trams and buses for free.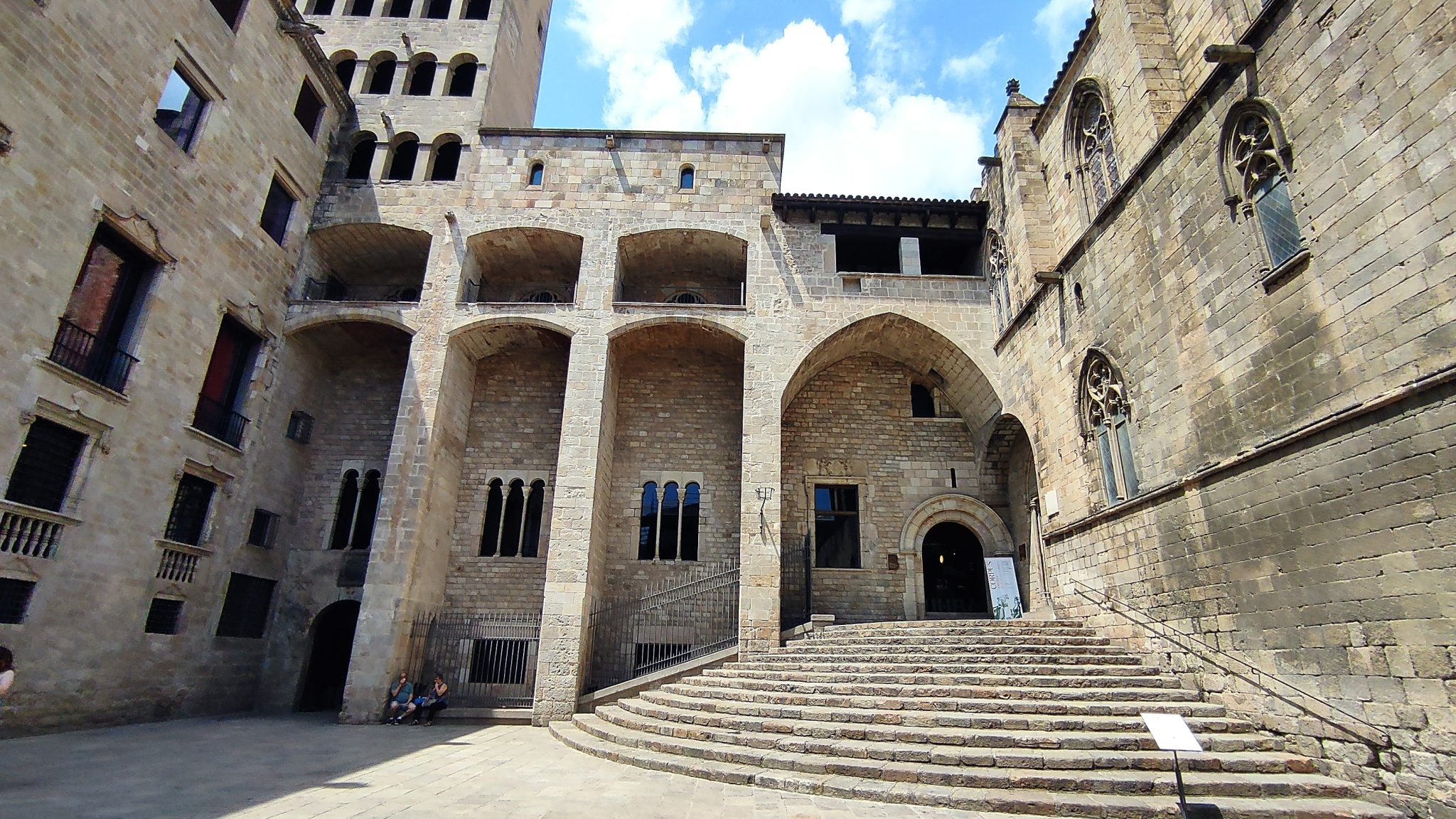 To travel to and from the airport, the most convenient is to book a metered taxi. 4.50euro will be added to your bill to go to the airport. Or take the airport shuttle buses that operate from Place de Catalunya.
Visit Barcelona with Kids and Save money
If you are visiting Barcelona with kids for more than three days, then make sure to buy a Barcelona Card. Launched by the Barcelona Tourist Board, this card saves you time and money on entrances and gives you free entrance to many museums. You also get free travel on buses, metro and the airport train.
What are the best family tours to do in Barcelona?
Here are some recommended family tours to book if you want a hassel free way to organise your Barcelona Holiday.
Where to stay in Barcelona
There are many different places you could stay in, in Barcelona. If you fancy being nearer to the beach, consider staying in Barceloneta. A great place for families as you have easy access to the beach, plus the Aquarium is also nearby. If you would like to stay in the centre where you can walk around the town exploring the numerous plazas and small streets, see gothic architecture, and be near to restaurants, then the Gothic Quarter is a good location to stay in Barcelona.
Here are some recommended family hotels to book:
We hope you enjoy your stay in Barcelona, Pin and share this post with others and let us know in the comments below your favourite places to visit in Barcelona 🙂 Happy Travels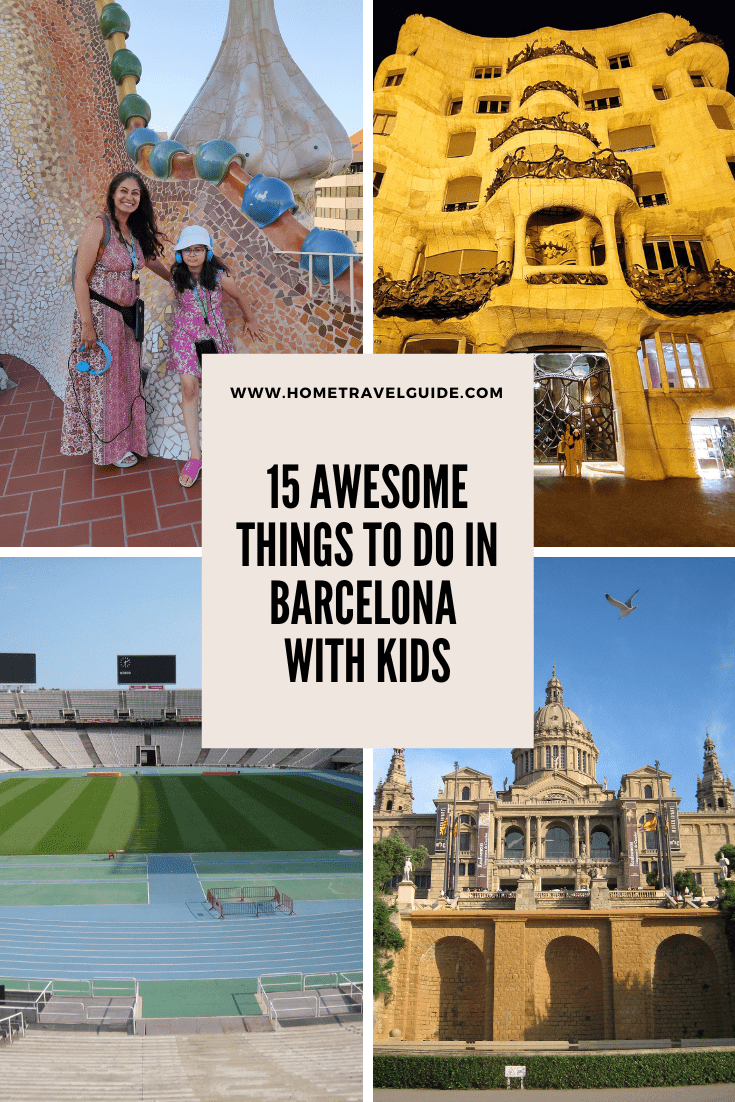 Disclosure: This post may contain affiliate links or gifted items. You do not pay anything extra but help us to run our travel blog so that we can carry on providing you with travel itineraries and destination guides for free. See our full disclosure policy for more details.
Read also