There is a reason why Tenerife was once voted as Europe's most family-friendly Island! Tenerife is a popular destination for families with kids as there are so many exciting places to visit and fun activities for kids of all ages, including whale and dolphin watching, submarine rides, feeding monkeys, epic water theme parks and beautiful hikes. Here you can find all the best things to do in Tenerife with kids.
The Canary Islands is a popular holiday destination for families, and Tenerife is one of the largest of the 7 Canary Islands, so there are lots to explore. It also attracts many people as it is a European destination with year-round sunshine, so perfect for those living especially in Europe to get some winter sun. If you decide to travel slightly off-peak, you can also find some cheap holidays to Tenerife.
Looking for some travel destination ideas then don't forget to check out our awesome guides on the best places to visit around the world for families.
We will show you the best places to stay in Tenerife for families and fun activities to keep the whole family entertained during your stay. Tenerife has a culture of welcoming children, it is a really child-friendly destination where you will find outdoor spaces and playgrounds but also friendly restaurants welcoming children.
Some practical information you need to know about Tenerife
There are two airports in Tenerife, Tenerife South Airport, which is the main international airport and Tenerife North Airport in the North-West which handles inter-island flights.
Tenerife is famous for its carnival time during the month of February, so deals and places to stay may be more expensive, but it is also a great time to experience the buzzing carnival atmosphere.
The best time to go to Tenerife is year-round as the weather is pleasant, although if you are heading to El Tiede, then take some warm, windproof clothing with you due to the high altitude.
You can get around by public bus, but we suggest hiring a car so that you can visit all the beautiful parts of the Island; the island is very varied unless you really just want to stay at a family resort and chill on the stunning beaches of Tenerife.
Where to Stay in Tenerife
Adeje
Adeje is one of the best places to stay in Tenerife for families; it offers some classy options for accommodation whilst being family-friendly. Many families opt to stay in the South of the Island due to its close proximity to the airport but also, the weather is warmer on the South of the island all year round.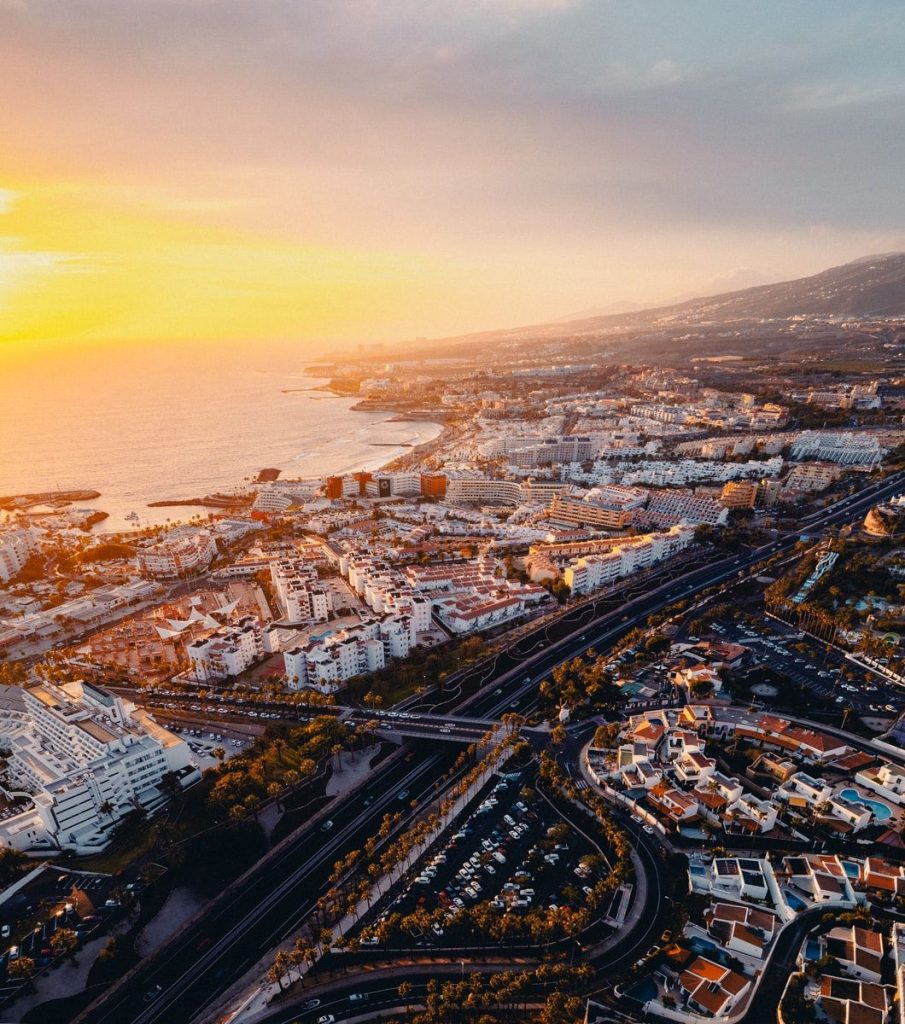 Some of Tenerife's best beaches, including El Duque beach, a golden sandy beach lined by cafes and restaurants and Fanabe, a family-friendly beach and popular seaside spot, are here. Another great choice for families with kids is the Playa la Pinta Puerto Colon which has clear and calm water and beautiful sunset views.

If you are staying in this part of Tenerife, you will also have easy access to Siam Park, which is Southern Tenerife's biggest water theme park with a 28-metre-high vertical water slide, surf pool and much more. It is also a great place to stay if you want to go whale watching or visit Spain's highest mountain, the Volcano of Tiede at 3715m (the 9th highest peak in Europe), where there are many beautiful options for family hikes.
If you are looking for a black volcanic sand beach, then head to Playa de La Enramada. Tenerife is a volcanic island with amazing volcanic landscapes.
Some great family-friendly places to stay in Adeje include
Hotel Best Jacaranda is a 4-star resort with six outdoor pools near Fanabe Beach
Sunset Bay Club by Diamond Resorts
Book the best family-friendly hotel in Adeje
Playa de Las Americas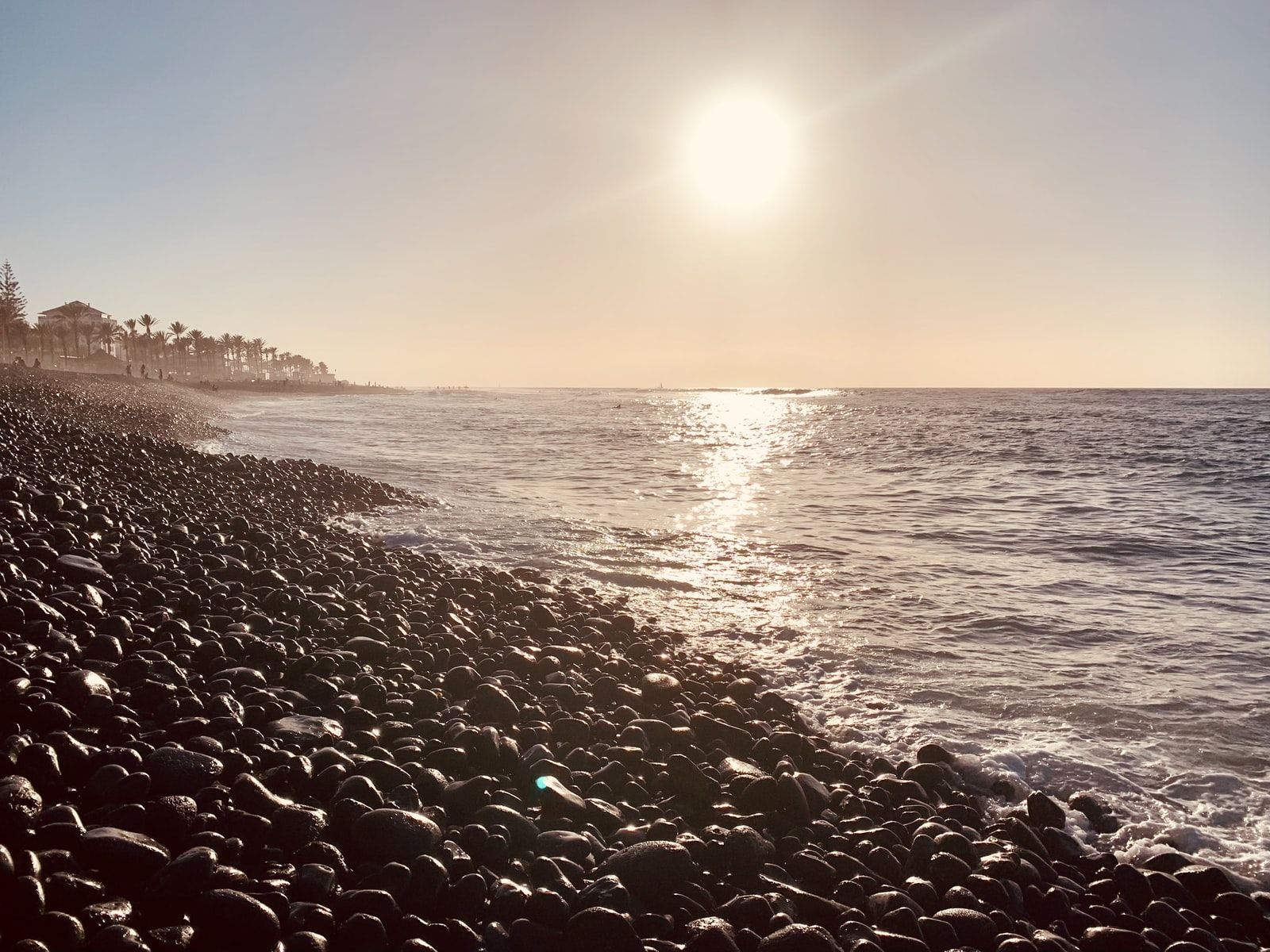 Not too far from Adeje is Playa de Las Americas, which is very close to Tenerife South Airport; here you will find a lot of resorts and package deals. It is ideal if you are just looking for a beach holiday with an all-inclusive or half-board resort. Playa de las Americas is a more lively place with nightlife but you also have some great family resort options.
Again plenty of beach options and close to Central Park of Arona with beautiful gardens, palm trees and market stalls to browse.
Some great family-friendly places to stay in Playa de Las Americas include
Mediterranean Palace, a beachfront hotel
Marola Park is close to the beach
H10 Las Palmeras, close to the beach with outdoor pools and daily entertainment.
Book the best family-friendly hotels in Playa de las Americas
Los Cristianos
Another popular place for family holidays is Los Cristianos, which is close to Playa de las Americas. The main attraction is the harbour and the many restaurant options. You also have two popular beaches Los Cristianos Beach, which has a children's playground, and Playa las Vistas, with a shallow shoreline perfect for families to relax.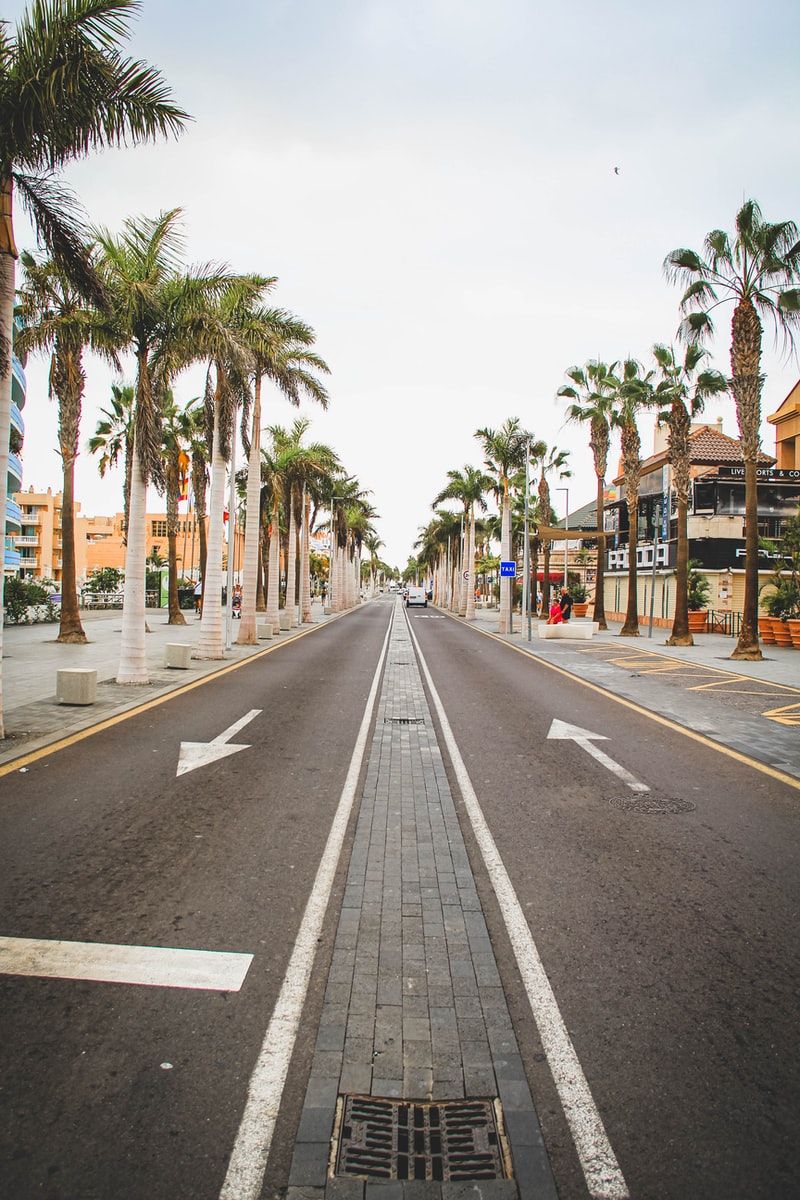 Family attractions include Jungle Park and Monkey Park, which are nearby. If you are looking for a place to eat, try the restaurant Arte del Gusto for fresh fish options and homemade ice cream, which is always a hit with the kids.
Some great family-friendly places to stay in Los Cristianos include
Book the best family-friendly hotels in Los Cristianos.
Puerto de la Cruz
In the North of the Island of Tenerife, Puerto de la Cruz is a great choice for families to stay in due to its close proximity to lovely beaches, pretty parks, traditional cuisine and beautiful towns of La Orotava and La Laguna. It is also less crowded than the South of the Island.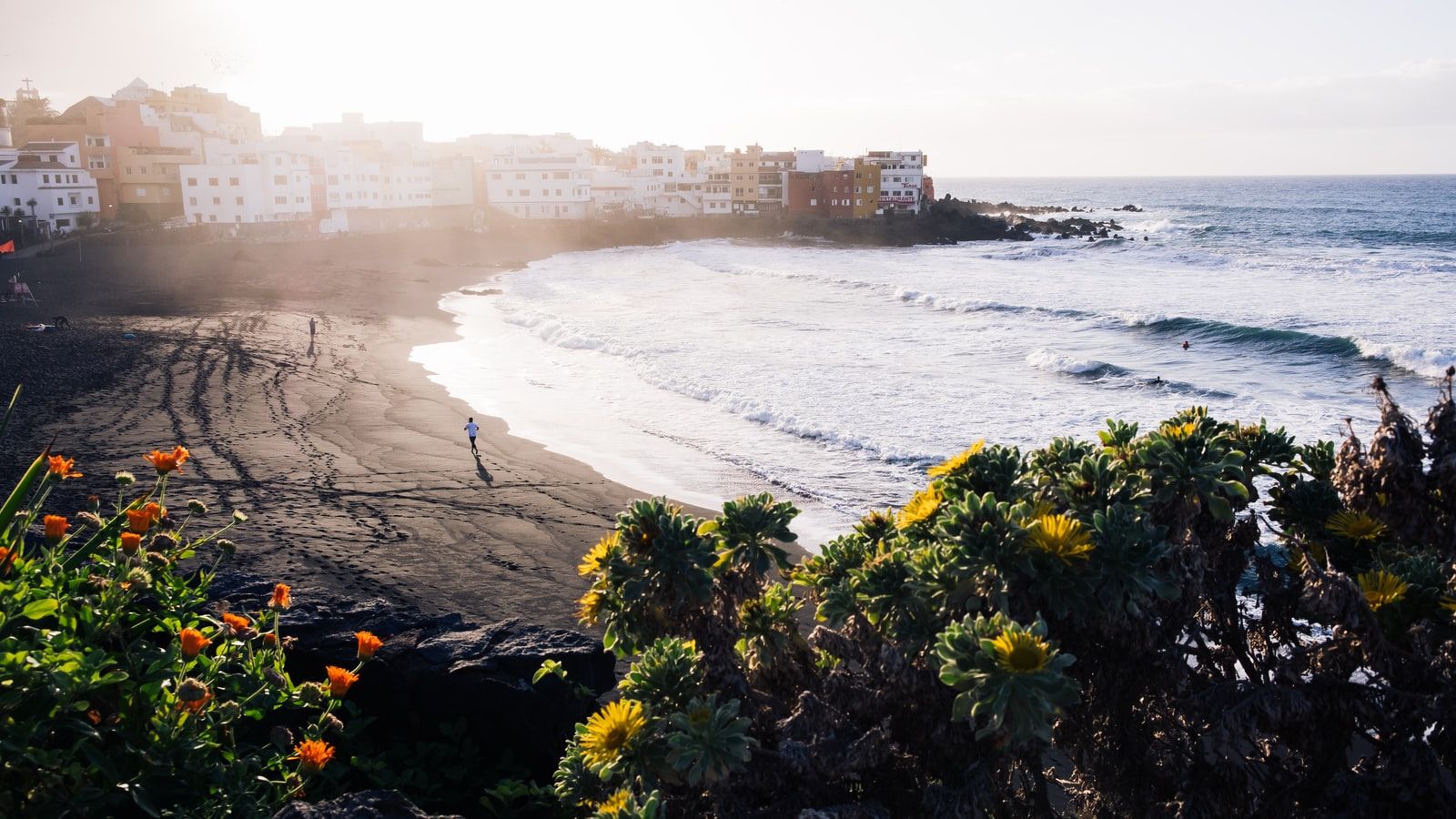 If you are coming in the peak summer months this is a good choice if you want to escape the heat, since it can get really hot. Don't miss the Botanic gardens and the Risco Belle aquatic gardens. If you love zoos then there is the world-famous zoo; Loro Parque. There is also the black sand beach Playa Martianez.
This is also a great location if you want to visit more of the natural Anaga mountains or decide to make a road trip around Tenerife, which we highly recommend.
Some great family-friendly places to stay include
Fantastico which is 4 minutes from the beach and has all the facilities for a family-friendly hotel.
Book the best family-friendly hotels in Puerto de la Cruz.
Where did we stay?
During our visit to Tenerife, we stayed in Puerto de la Cruz, which was perfect for our itinerary as we wanted to explore more of the rugged coastline and spectacular views of the Anaga Mountains. This part of the Island is also a little quieter and perfect for the hikes we wanted to do with the kids.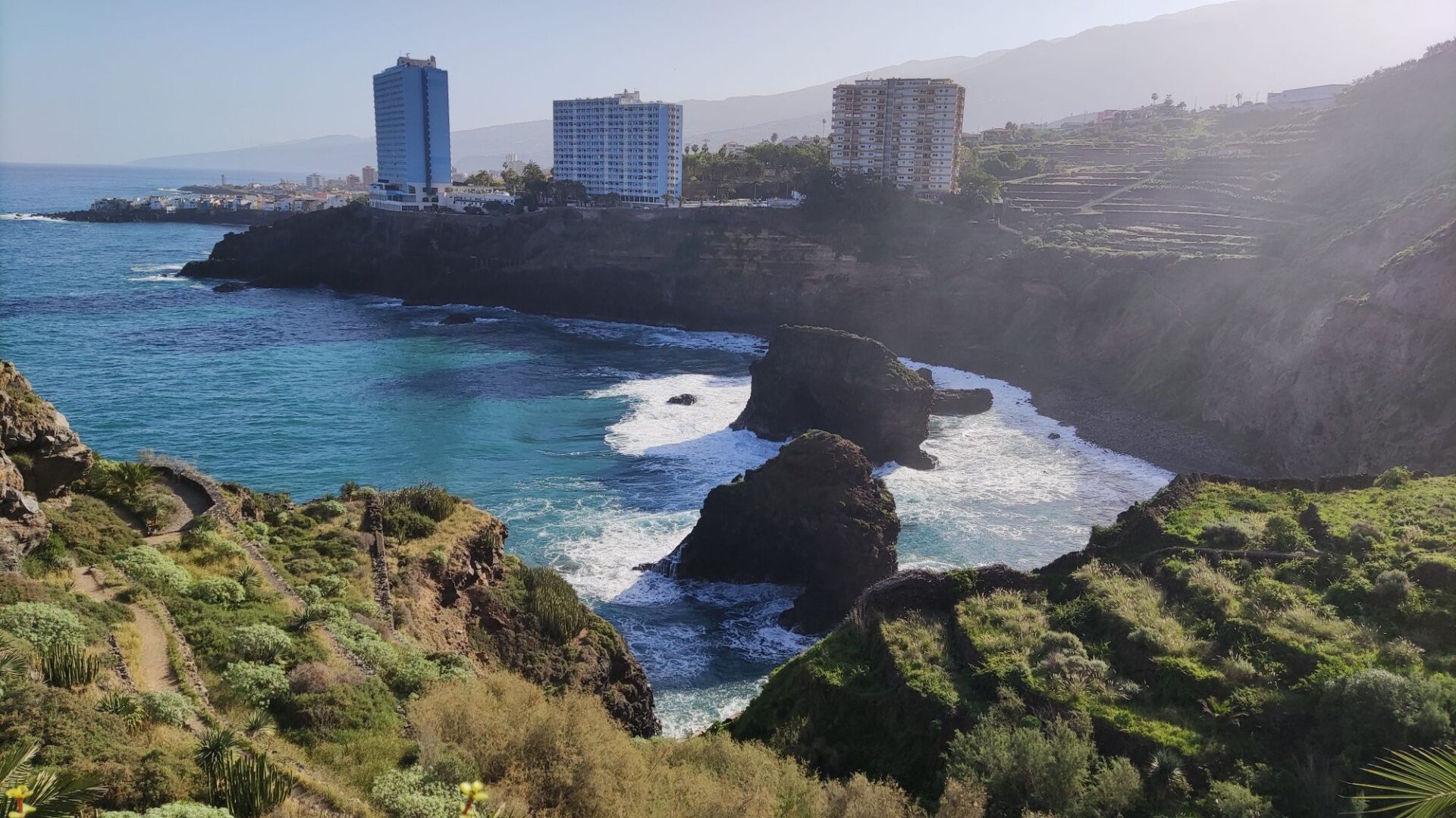 In the South of the Island, you will get better beaches and warmer weather and better-catered resorts. However, Tenerife is not a large island, so you really can choose where ever you want to be and drive easily to different locations.
If you found this article helpful, don't forget to PIN AND SHARE IT 🙂