London is famous for it's landmarks including Big Ben, Buckingham Palace, London Eye, London Bridge, Tower bridge as well as its vibrant markets, world wide food, museums, art galleries, London theatres and history.
However did you know you can also find some of the most beautiful parks and green spaces in London. Yes you heard me correct! You can find some of the best parks in London to enjoy picnics, cycling, water activities, playgrounds for kids and walks. In fact there are around 3000 parks in London and 8 Royal parks. With the help of our fellow experienced Londoners we are going to tell you about the amazing parks in London you can enjoy and all the different things to do in London Parks. Find your perfect escape from the hustle bustle of London City.
Are you travelling to London with kids? Check out our ultimate guide on the best things to do in London with kids.
This is our ultimate guide for the best parks in London and everything you need to know about them
Map of the best parks to visit in London
Kensington Gardens, one of the most beautiful parks in London
One of the most beautiful gardens in London is undoubtedly Kensington Gardens. It is located right next to the famous Hyde Park and is one of the royal parks of the metropolis. Queensway station is the closest tube station. Many visitors believe that these two beautiful parks belong together, however, West Carriage Drive separates the two parks.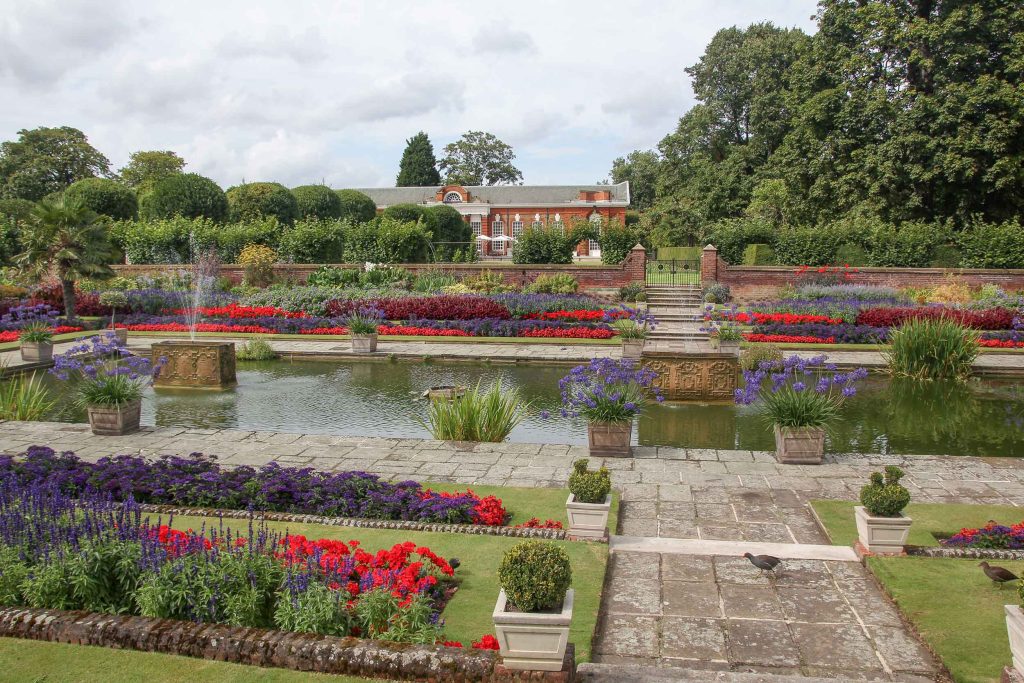 The history of Kensington Gardens dates back to 1689, when King William III purchased the grounds because of his asthma condition. A walk through the park reveals some interesting attractions. Absolutely worth seeing is the Albert Memorial, the Serpentine Gallery, but also the Italian Garden with its historic water basins, fountains and sculptures are worth a visit. Families with children should also visit the Diana Memorial Playground, where a large wooden ship invites them to play; definitely one of the best playgrounds in London.
The centerpiece of Kensington Gardens, however, is Kensington Palace with its stunning gardens. The most breathtaking flowers of the entire park bloom here and are therefore a popular photo motif that should not be missed on any visit!
Recommended by PlacesofJuma
St James Park, surrounded by London's iconic landmarks
St James Park is in the center of Westminster and this urban green space is surrounded by a number of the most iconic landmarks of historic London.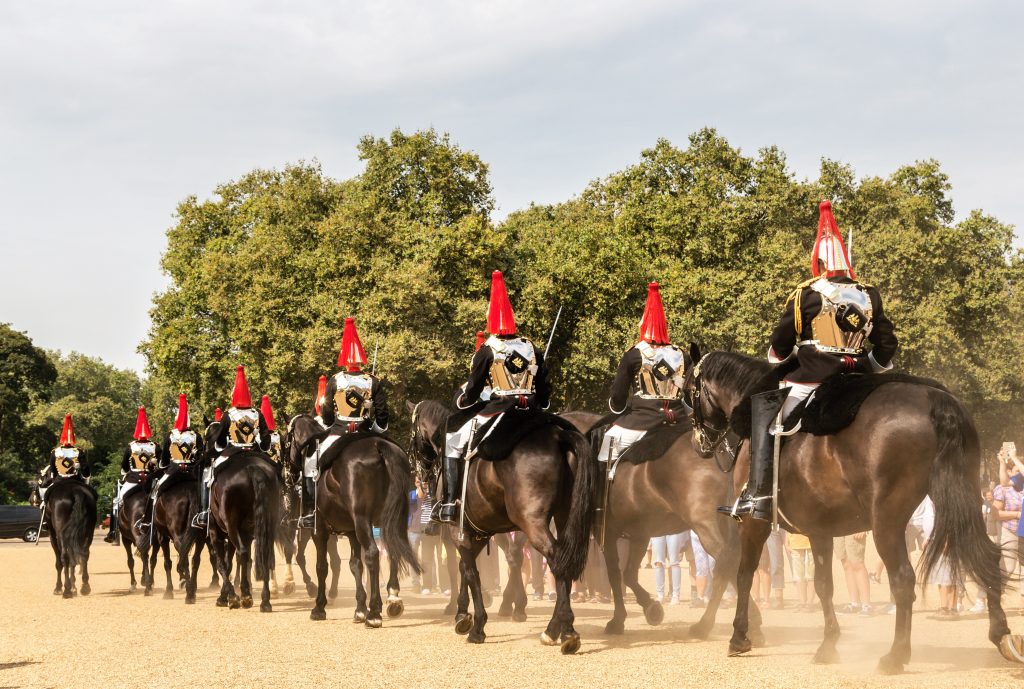 The park covers an area of 23 hectares, and it has a small park lake with two islands on each end, and a resident colony of pelicans donated by the Russian ambassador in 1664. The park has been a popular spot for the locals in the neighborhood to just have a picnic or hang out on the lawn during summer, with the Parliament, Big Ben, Westminster Bridge, Westminster Abbey, Hyde Park, Victoria Memorial, St James Palace, and the London Eye within a short walking distance.
A great way to explore the area is to ride a bike and explore the city of London. However, the best activity to do in the park is watching the Horse Guard Parade at The Mall in front of the gate of Buckingham Palace. It is a grand tradition that began in the 18th century designed by the Chief Architect of George II. The parade starts from the Horse Guards and leads to the Palace – the ceremony happens every morning during the changing of the guard at 11 am, except at 10 am on Sundays.
Kenny from Knycx Journeying
Holland Park, best family park in London
When it comes to amazing city parks; London is at the top of the list for
the entire world. From the fun times at Diana Memorial Park to
sightseeing near Archbishop Park the city has something for everyone.

But for families that want to see the absolute best park London has to
offer in one of the most exclusive areas, you have to save a day for
Holland Park. It's only a one block walk from the Holland Park Station
or 2 blocks from the Kensington High Street and Notting Hill stations.

Holland Park has tons of fun things for the whole family. Your family
can play on the playgrounds, or practice cricket, golf at the practice
nets. For bigger kids you can play football and tennis. There are also
trails leading throughout the area that take you through the Kyoto and
Dutch Gardens where you can let your stress drift away.

If your family starts getting hungry the Holland Park Cafe has coffee
and pastries that are super good. But save time for a meal as well
because there are several Michelin Guide restaurants like Julie's and 6
Portland, within walking distance of the park.

Recommended by David N Brace from davidnbrace
St. Dunstan-in-the-East, hidden park in London
Easily one of the best parks in London, St. Dunstan-in-the-East can be found right in between the Tower of London and London Bridge.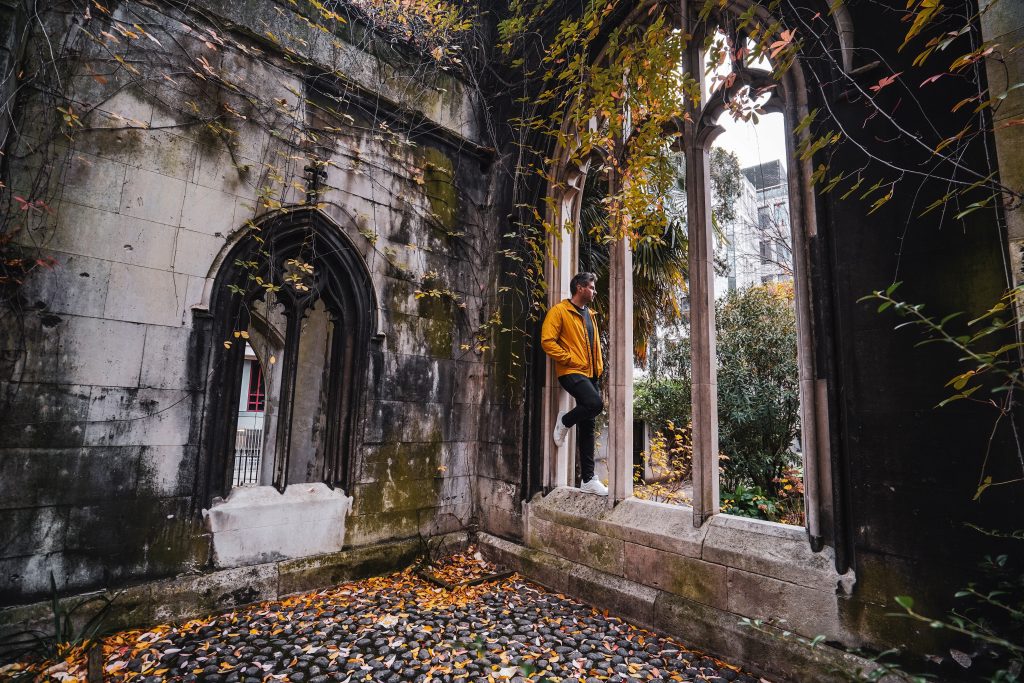 And while it's not a very big place, it's a great spot to relax amidst ethereal vines and the decrepit ruins of an ancient church that dates back to Saxon times.
However, what really makes this one of the most unusual things to do in London is the fact that the church was almost totally destroyed during the Blitz in 1941.
However, rather than demolish the church, the city coverted the ruins into a stunning garden in 1967 – a place that you can still visit today between 8:00 am and 7:00 pm daily
Just take the Tube to Bank Street and walk from there. If you can, try and grab some food from Borough Market before you visit. This way, you can have a relaxing picnic on one of the park's many benches.
Then, upon arrival, admire a former tower, several hollowed out windows, and various ancient archways.
After all, they stand here a haunting but beautiful tribute to all those who died during that tragic period in history.
Recommended by Kelly of Girl with the Passport
Greenwich Park, best park in London for kids
The Greenwich Prime Meridian is famous worldwide, but did you know that the historical landmark is located in one of the most beautiful parks in London? Easily reached by train (get off at Greenwich Station), by bus and even by water, this large park, once a hunting ground for the royals, is amazing if you want to spend some quality time in nature or just relax for the day.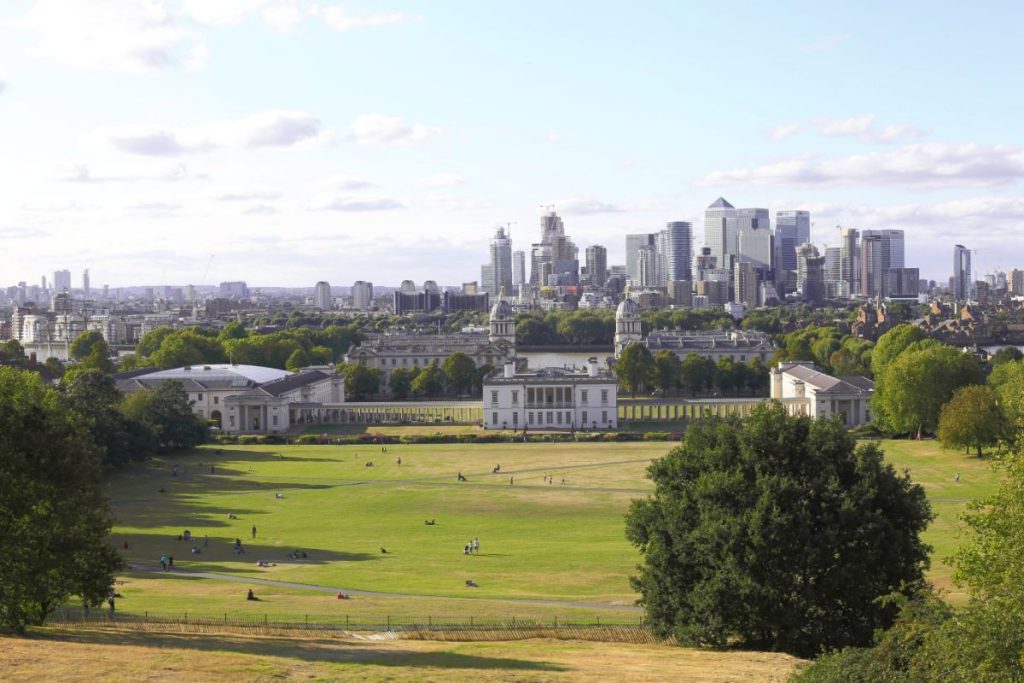 That's right, Greenwich Park has several attractions all within easy reach from one another, such as the Cutty Sark, the famous British tea clipper, a bunch of fun museums and of course, the Royal Observatory. So you can easily spend a whole day out in Greenwich enjoying a number of fun activities. One important detail to take into account is that the observatory is up on a pretty steep hill. So if that's an issue for you, it's best to take a bus all the way to the top. When you're hungry, head to the Greenwich Tavern, an elegant family and dog friendly pub spreading over 3 floors, just outside of the park.
Recommended by Laura from Travelers Universe
Primrose Hill, for pretty views overlooking London City
Walk north of Regent's Park to find Primrose Hill, a grassy hilltop park in a posh area of London that has a village-like feel. It's a favourite among locals with its pretty views overlooking the city and Regent's Park. Around Primrose Hill you will find pastel-colored townhouses, chic shops and cute eateries. The gourmet delis and boutique grocery stores in the area are perfect for gathering picnic ingredients. Don't miss Melrose and Morgan, a high-end grocer with artisan food and wine. They specialize in baked goods, fine cheese and charcuterie ingredients.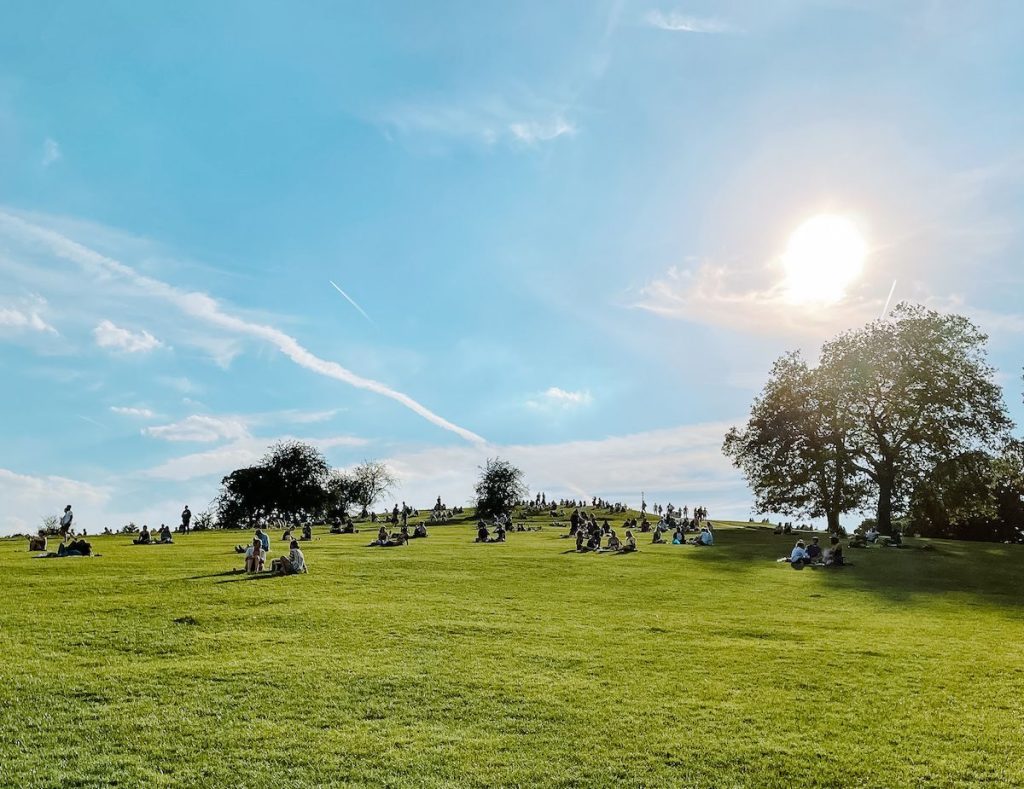 One of London's best park for picnics; don't forget to bring your picnic supplies and a blanket and sit at the top of the hill for lovely views. Look out for the oak tree known as "Shakespeare's Tree". It was planted in 1864 for what would have been Shakespeare's 300th birthday.
You don't want to miss adding this beautiful park to your London Itinerary. The closest station is Chalk Farm Station, which is less than a 10 minute walk away from the park.
Recommended by Cecily from Groovy Mashed Potatoes
Victoria Park, one of the best parks to visit in London
Victoria Park is a huge 218-acre public park situated between South Hackney and Bow, and is the largest green space in east London. There are so many things to see in the park which makes it one of the best parks to visit in London. Highlights include a boating lake where you can hire rowing boats or pedalos, a Chinese pagoda, the Pavilion Café, a bandstand, an old English garden, an elaborate Victorian drinking fountain and a children's adventure playground.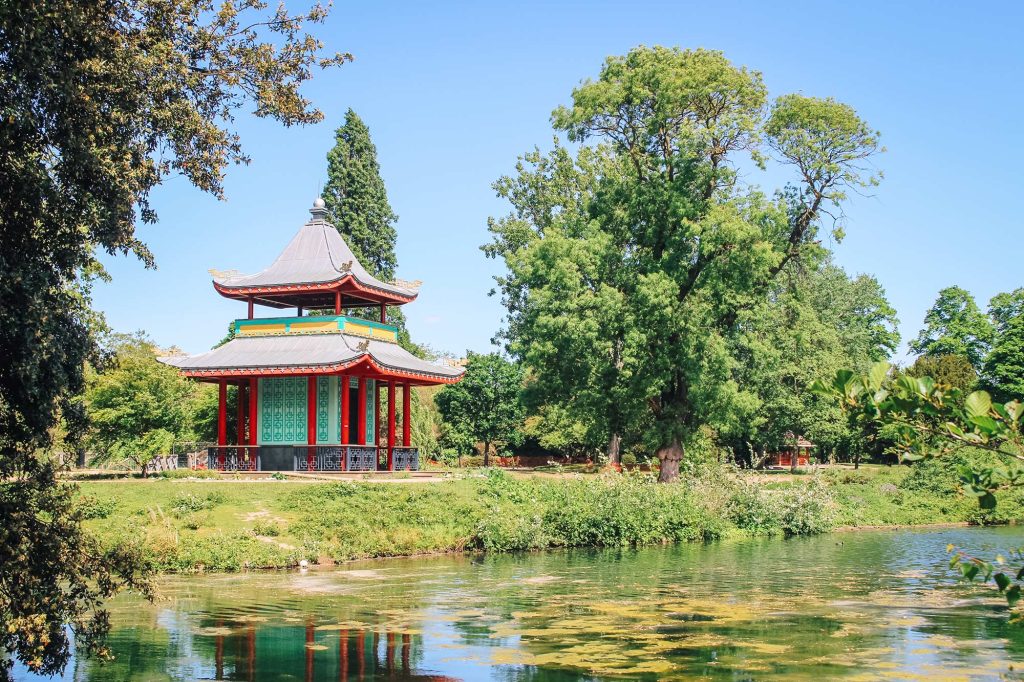 Every Sunday a popular street food market is held in the park with many food trucks selling delicious cuisine from around the world.
Just outside of the park is Victoria Park Village – a cute leafy neighbourhood with gorgeous Georgian and Victorian terrace buildings and lots of family friendly pubs, restaurants and boutique shops.
Victoria Park is also famous for hosting popular music festivals during the summer months such as LoveBox festival and All Points East.
The nearest tube stations to reach Victoria Park are Bethnal Green and Mile End, both of which are on the Central line
Recommended by Caroline Keyzor from CKTravels
Hampstead Heath, one of the best parks in London for dog walkers
This sprawling park in north London features over 800 acres of woodland, wildflower meadows, ponds and lakes. Wildlife is abundant and includes everything from adorable hedgehogs to small muntjac deer. Walk to the summit of Parliament Hill for great views of the London skyline including Westminster Palace, St. Paul's Cathedral and the Shard.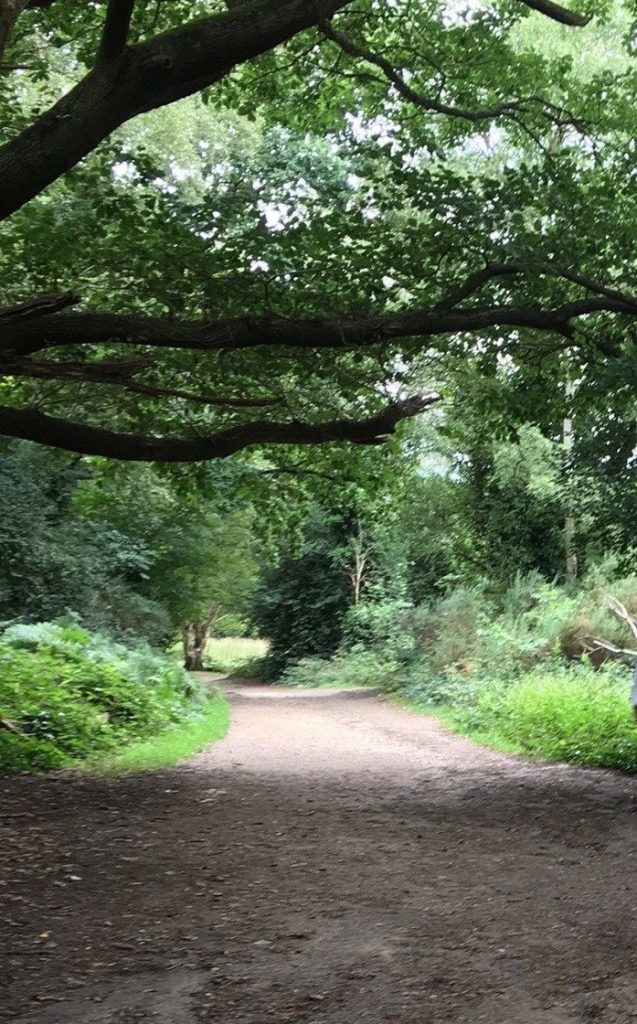 Hiking, dog walking, cycling, fishing and swimming are popular activities at the Heath. Tennis, football, rugby and cricket are also available. Three cafes within the Heath offer family friend fare ranging from snacks, sandwiches and wraps to sit-down meals.
Opening hours: 24/7. Exceptions are Golders Hill Park, the Hill garden and pergola, which typically open early and close around sunset.
Getting there: Four tube stations serve Hampstead Heath on the Northern tube line. Hampstead and Golders Green stations will drop you 10 minutes from the west end of the park. Tufnell Park and Kentish Town stations are in the southeast corner of the park and a 14-minute walk to the park.
Recommended by Diane from Slow Stroll Travel
London Hyde Park, best park to cycle in London.
One of the best parks in London is Hyde Park. Hyde Park is the largest park in London covering 142 hectares, it is next to Buckingham Palace. In the past, this was a hunting ground for Henry VIII, but since the year 1637 it has been open to the public. There is a lot of beautiful nature at the park, including a large variety of trees. Furthermore, the park is great for a relaxing walk or a bike ride.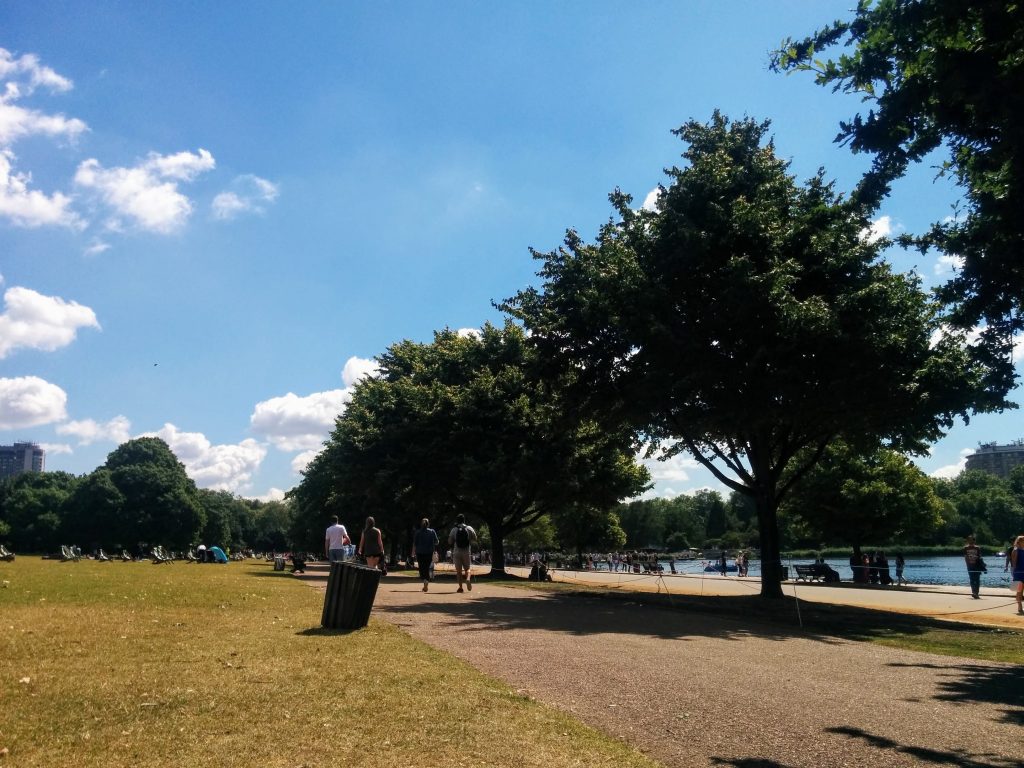 Also, there are many places where you can sit down and relax. Besides that, it is also possible to rent a boat in the park and you can have food and drinks at Serpentine Bar and Kitchen. Several events take place here, for example, during winter, you can go to Hyde Park Winter Wonderland where you can find lots of rides and attractions. Also, there are several monuments in the park. The closest London tube station is Hyde Park Corner.
Recommended by Dymphe from Dyma Abroad
Green Park, best park in London for a walk.
Once the burial place for lepers from the nearby St James Hospital and a notorious hideout for thieves and bandits, today Green Park is the smallest of London's Royal Parks, but don't let that put you off visiting!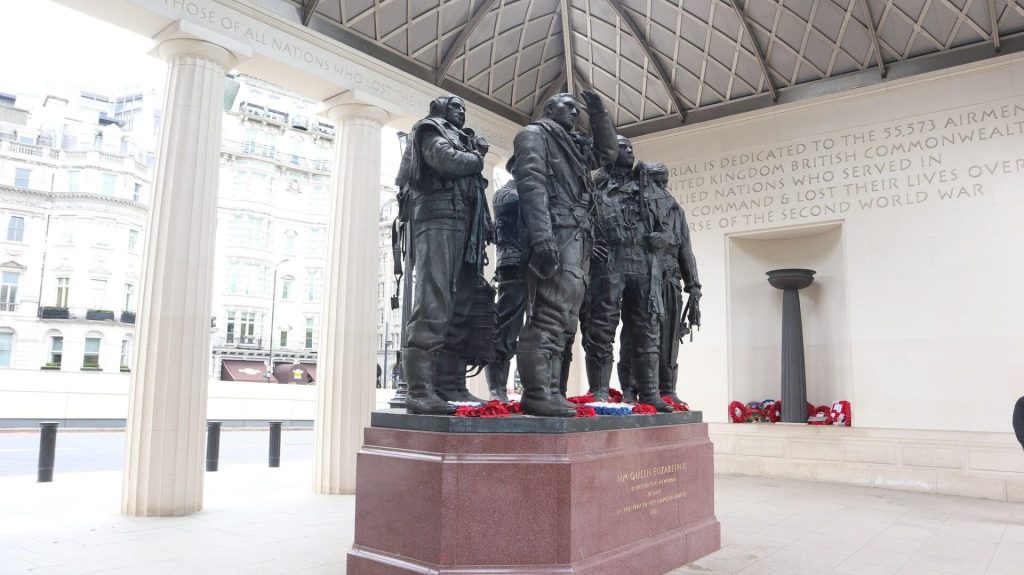 Located moments from Buckingham Palace between the larger Hyde Park and St James's Park, Green Park is serene and beautiful triangular park, with hundreds of mature trees, plenty of birdlife to spot and grey squirrels scampering about.
It's the perfect place for a leisurely stroll or picnic after watching the Changing of the Guard ceremony at Buckingham Place, before wandering through the glorious trees to Hyde Park Corner, to see the magnificent Wellington Arch and the Commonwealth Memorial Gates at the top of Constitution Hill.
Alternatively, you can hire a deckchair and relax for a while.
The absolute must-sees in Green Park include:
Canada Gate: the ornate and beautiful entrance to Green Park
The Canada Memorial: the maple leaf embedded granite memorial to the one million Canadians forces who served alongside British forces in the first and second World Wars
The Bomber Command Memorial: the vast stone monument to the 55,573 Bomber Command aircrew who perished during World War II.
Recommended by Coralie from Grey Globetrotters
Regent's Park, one of London's Eight Royal Parks
Regent's Park is one of the most beautiful parks in London and one of London's eight Royal Parks. Located in the boroughs of Westminster and Camden, this park occupies 395 acres.
It is a great park for all ages, but many travellers miss visiting this place when they come to London for the first time.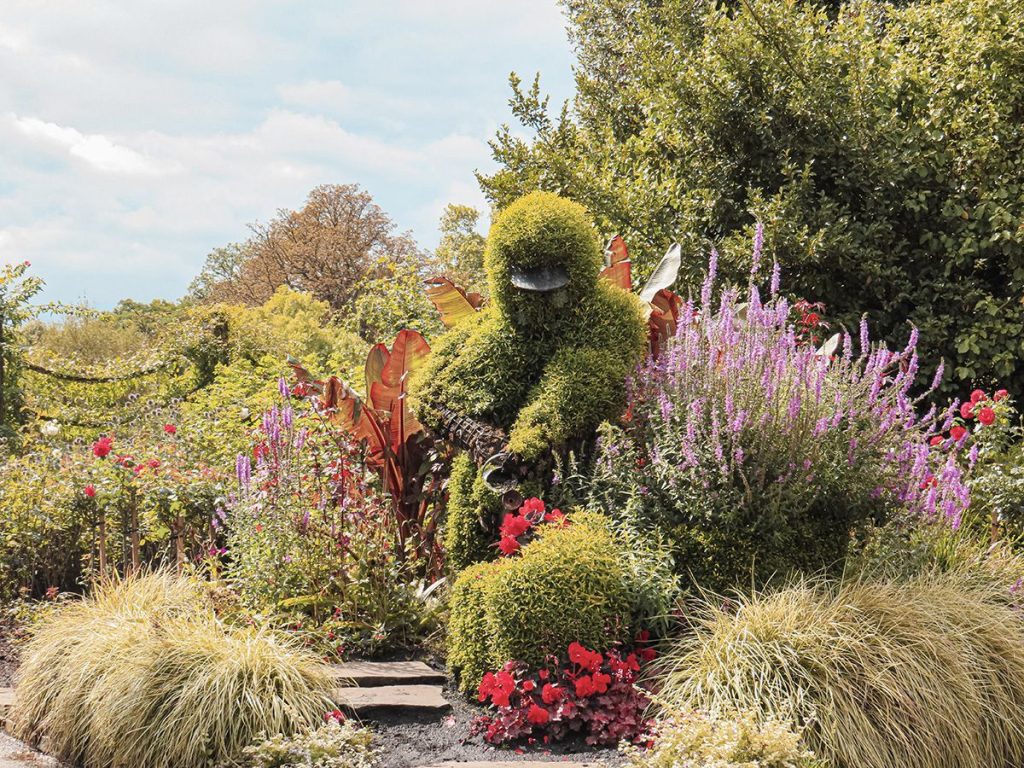 There are many activities you can do in Regent's Park – from walking through the Queen Mary's Gardens filled with beautiful red roses and hiring a rowing boat, to visiting the Open Air Theatre and London Zoo with kids.

Inside the park, you will also find The Regent's Bar & Kitchen, a cafe and restaurant that serves delicious coffee, cakes, and sandwiches among other hot and cold food. It is the perfect place to grab some food with your family.

When visiting Regent's Park, don't also miss the opportunity to climb up to Primrose Hill which offers incredible views of the London skyline.
Recommended by Cristina from My Little World of Travelling
If you are venturing out of Central London there are some amazing parks just outside of London that are definitely worth a visit. We would recommend a visit to Richmond Park, Kew Gardens and Bushy Park.
Please Share and Pin 🙂