Yosemite National Park is one of the most beautiful places to visit. It is a National Park located in California and has spectacular scenery, trails, facilities and transport. It is a perfect place to explore and suitable for tourists and climbers and family travel. In this article, everything you need to know about visiting Yosemite National Park in 2023 will be covered so that you can plan your epic adventure with ease.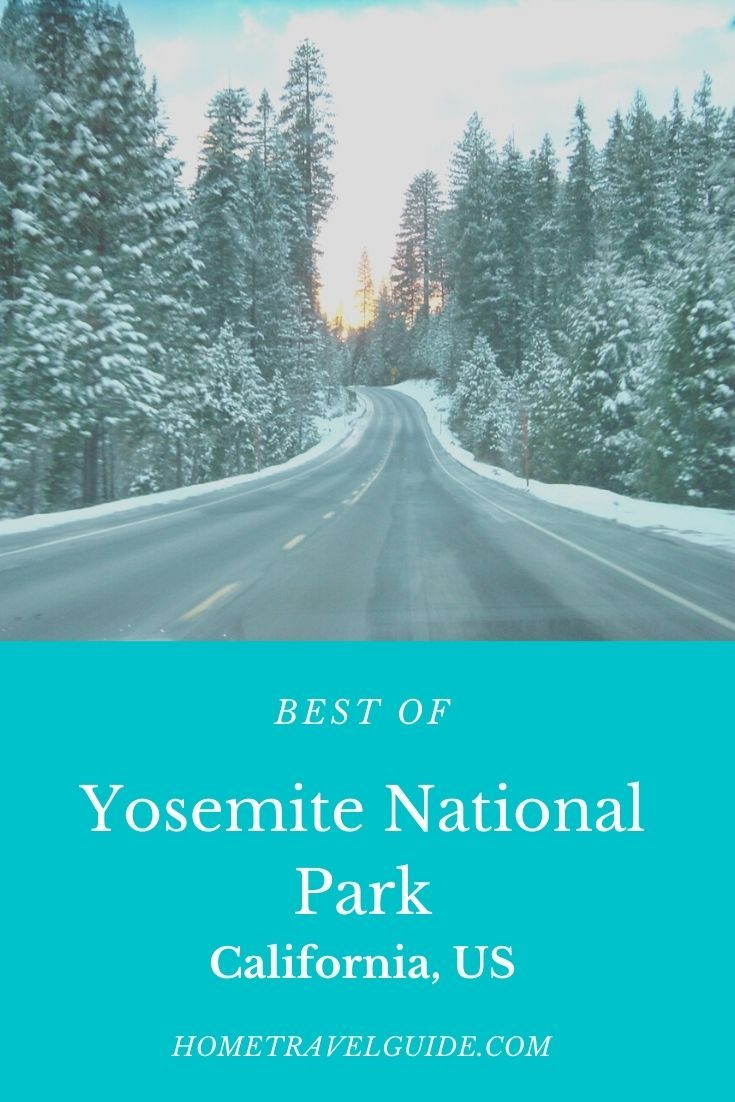 Where is Yosemite National Park?
Yosemite is the name of a Valley in California, not far from the frontier with Nevada. It is a beautiful mountainous area, surrounded by forests. It is also the location of Yosemite National Park.
How to get to Yosemite National Park?
Unless you live in the area, the usual and simplest way to get to Yosemite National Park is to come from San Francisco or the Bay area by car.
When to Visit Yosemite National Park?
You can visit Yosemite National Park all year long, but you need to prepare very differently.
From April to October, it can get very packed. Yosemite National Park is a very popular destination, with millions of visitors expected during this period. But at the same time, it is a large area with plenty of space and things to do.
So during the spring to fall months, it's better to leave early to have the best out of a day in Yosemite.
Winter is a stunning period to visit the park, but there is usually (a lot) of snow. You need to plan special equipment to be comfortable driving on snow, chains are often required. Also during wintertime, roads might be closed. It is important to check weather conditions and road closure before departure. A few roads might also be closed inside the park. But we have done it, and the efforts of getting to Yosemite during the snowy season is well worth it.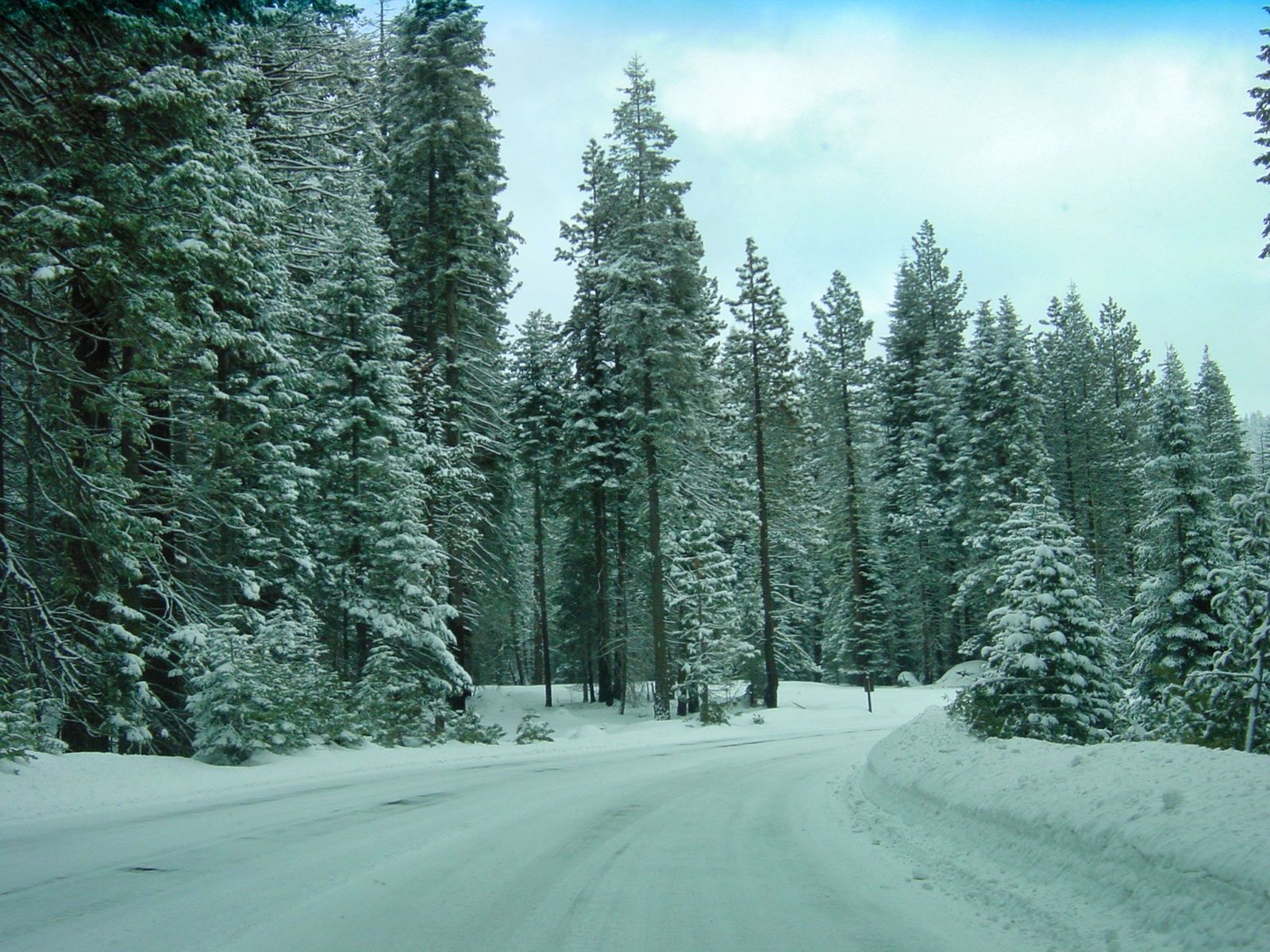 Where to Stay in Yosemite National Park?
There is a good range of choices to stay in Yosemite, ranging from Bed & Breakfast, Hotels, Motels, Cabins and Camping.
You can also look at different hotels, motels and B&B options: Book a stay in Yosemite
Campings
Summertime is the right time for camping, but campings that require a reservation are usually fully booked during summer, so you need to plan far ahead and book as soon as possible. There is a campground (ground 4) that allows reservation one day in advance, you can always try your chance. Before Covid this was a first-come, first-served campground. We expect that this formula will return in the future, but if not then it's 1-day before reservations.
Note that to drive inside Yosemite National park during the high season (from April to September), it is required to have a reservation. Outside of this period, it's possible to drive in the park, otherwise, you'll have to use the free shuttle service to go around the park.
Guest houses or B&B
Hotels, Motels, Lodges, Yurts, Guest houses or B&B
There are about 40 hotels and motels in the area, hundreds of holiday homes, guest houses. We usually book them through the usual apps and websites such as Booking or AirBNB
What to see in Yosemite National Park?
Giante Sequoias in Yosemite Valley
There are three groves of very old and very big sequoias in Yosemite National Park:
Rock climbing and hiking on the iconic rock formations of Yosemite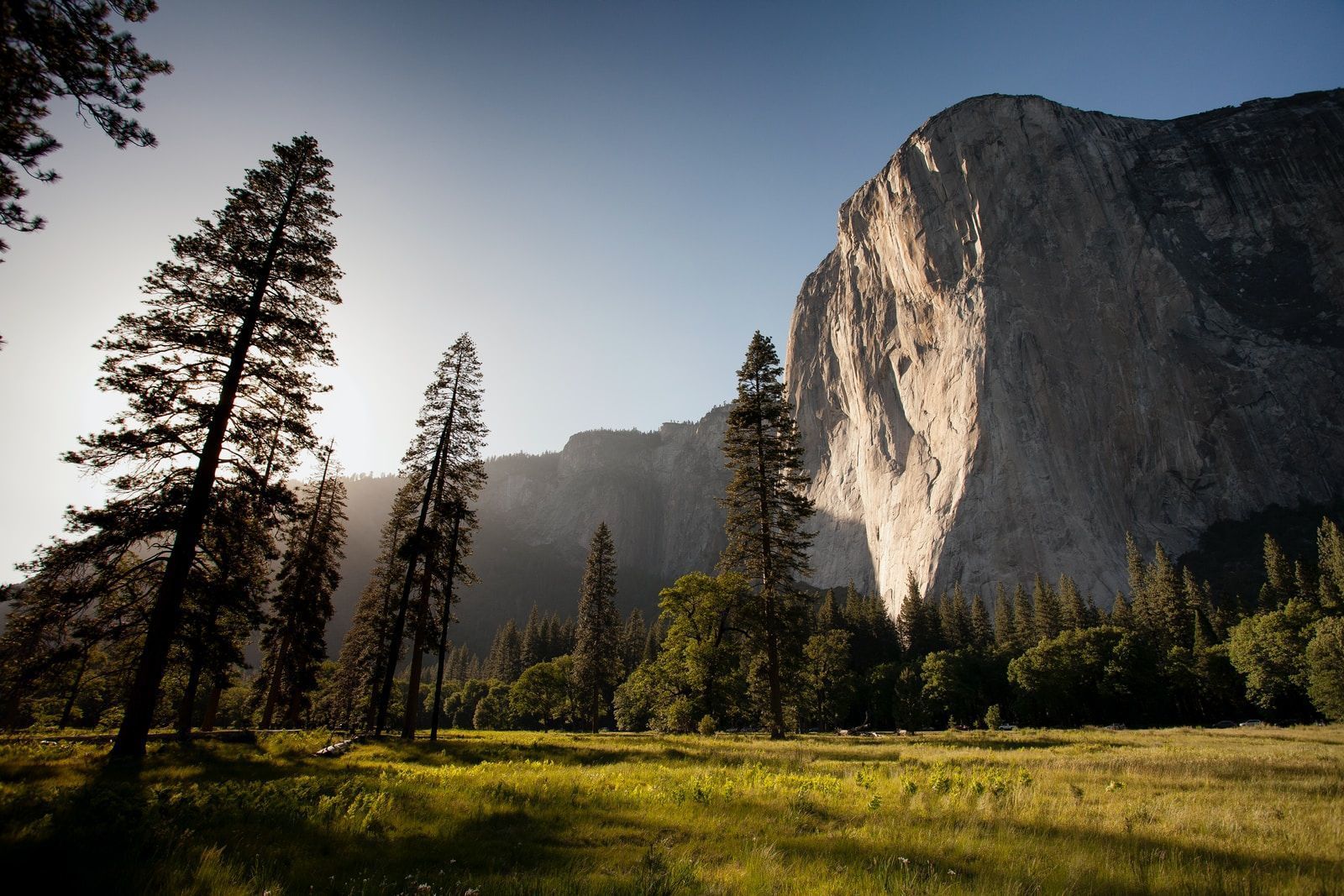 Yosemite is one of the most famous rock climbing destinations in the whole of the United States of America, but also part of the most demanding climbs can be found there, with some routes requiring a huge commitment and up to 4 days of effort.
Here are the most iconic places with rock climbing and hiking.
El Captain, probably being the most famous one
Cathedral rock
Glacier point
Half Dome
Mount Dana and Mount Gibbs
Mount Lyell
Three Brothers
Sentinel Rock
Hiking Tours
Why not book a hiking tour with a local guide to make the most out of this wonderful area.
Rent a bike
Yosemite is a gem of mountainous decor, but the valley is very flat and biking inside Yosemite National Park is quite easy, very pleasant in the summertime, and it's a great way to discover the area, admire the perfect views and enjoy the fresh air. You can rent all types of bikes and equipment, including trailers and bikes for children, tandem bikes and more. You'll be able to rent during the warmer season, between April and October.
You can find more information at:
Yosemite Valley Lodge
9006 Yosemite Valley Lodge Drive
Yosemite National Park
CA 95389
phone number: +1.209.372.1208
Curry Village
9010 Half Dome Village Drive
Yosemite National Park
CA 95389
phone number +1.209.372.8323
And Many more things to do
Book a spa
Golf
Water activity
Fishing
Horse riding
Take thrill on the zipline
Organise your day or days there
Entrance pass
Access to Yosemite National Park requires a pass. The pass is valid for the whole day. You can also apply for an annual pass for a bit more money. Check the official Yosemite National Park website for most accurate information about passes: https://www.nps.gov/yose/planyourvisit/fees.htm
You are usually charged per car for small vehicles (about $35 USD), and per person (about $20 USD) for vehicles with 15 passenger seats.
Car equipment for winter
Remember to pack or buy chains, as roads can get snowy and chains are often required to drive.
Food shopping on site
If you did not pack your picnic, or if you are camping or staying for a few days, here are the food shopping places inside the park:
Village Store
Housekeeping Camp Store
Curry Village Gift and Grocery
What to explore near Yosemite?
If you have longer in Yosemite then there are some wonderful places and hidden gems to explore that you can add to your trip. Here are a few suggestions
Loop back through Lake Tahoe for a few days
Visit other National Parks including Sequoia, King Canyon, Joshua Tree or Pinnacles National Park
Take a few days to discover Sanfrancisco Bay Area
Please pin and share if you found this article useful; if you have more tips we would love to hear them. Thanks and see you on the next adventure.