Tenerife is a beautiful island located off the coast of Africa. It's a popular tourist destination for people from all over the world, and it's easy to see why. Tenerife has something for everyone, whether you're looking for a relaxing beach vacation or an action-packed adventure. Here are some of the top things to do when you're in Tenerife with kids. The island is loaded with family-friendly activities, from hiking and biking to exploring unique museums. Our top 20 things to do in Tenerife with kids guide will show you how to organise the best Tnerife holidays for families.
Check out our guide on the best family friendly places to stay in Tenerife. If you need help to organise your trip then also check out our amazing Tenerife Road Trip Itinerary guide and find all the best stops for driving in Tenerife.
* This article contains links to help you find and purchase the best deals. We may receive commission for affiliated links but this does not effect your price it just helps us to run this website. Thank you for your support.
Top 20 Things to do in Tenerife with kids
1. Visit Loro Parque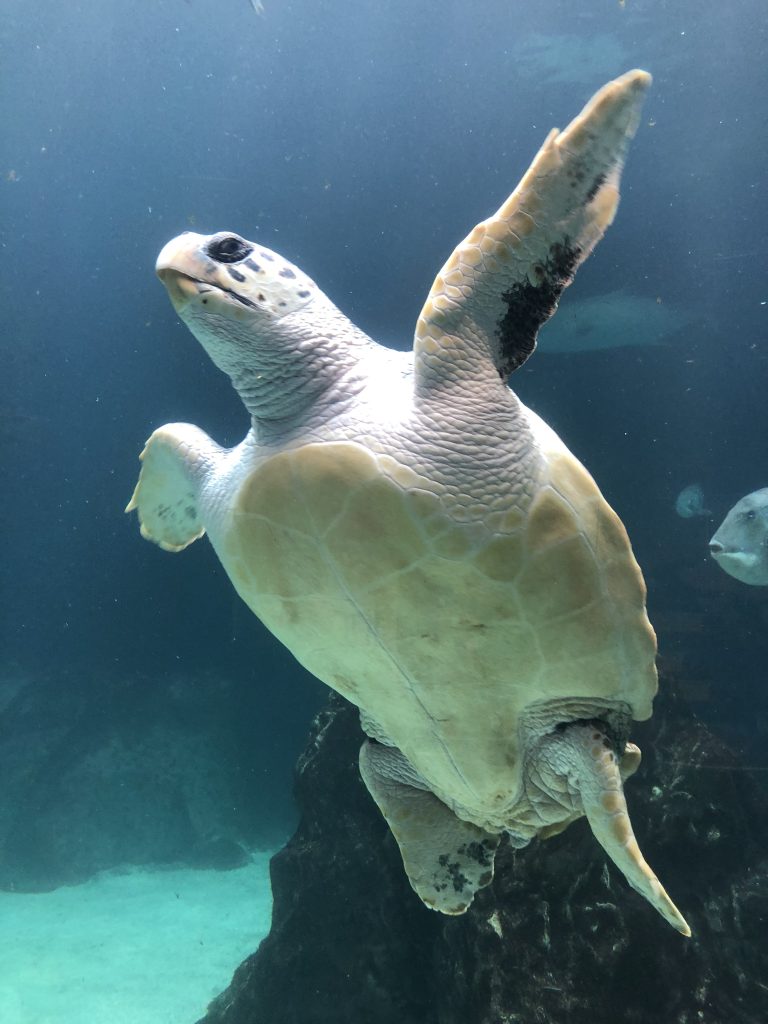 One of the best family things to do in Tenerife is to visit Loro Parque, it really is a wonderful day out with the whole family. Loro Parque was voted as the best zoo in the world in the Tripadvisor Award in 2017 and 2018. They are involved in a lot of conservation projects and have an animal hospital onsite. There is a free train that departs from Plaza Reyes Catolicos to Loro Parque and the last train leaves Loro Parque at 6.45pm.

There is lots going on here; make sure you see all the shows as they are great fun; our favourite was the humourous Sealion show; but there is also the Parrot show, dolphin and Orcas show. Don't miss the Katandra Treetops and planet penguins and the awesome Aquarium where you can walk through the fish and shark tunnel. Apart from that there are planty of animals to see including the white tigers, gorillas, giant tortoises, and red pandas. You have a few different choices to eat here; not all of them were open during our visit, it could be due to the season. Save money and purchase your tickets directly here.
2. Enjoy a water-themed day at Siam Park – The Water Kingdom

Siam Park is a themed waterpark, which is a must if you are visiting Tenerife with kids. It has also been voted as one of the best in the world 7 times in a row by Tripadvisor. Experience lots of thrilling rides, including the tower of power, a ride through the shark tank, Mekong rapids, lost city, wave palace and jungle snakes, all a hit with the kids.
At Siam Park, you will also find slides, a lazy river, and a wave pool, as well as a number of restaurants and bars. There is also a kids' zone with smaller slides and pools, including a baby pool for toddlers, perfect for families visiting Tenerife with toddlers.
If you plan to go to both Loro Parque and Siam Park, you can buy a combined ticket which saves you money here
3. Visit Mount Teide National Park UNESCO World Heritage Site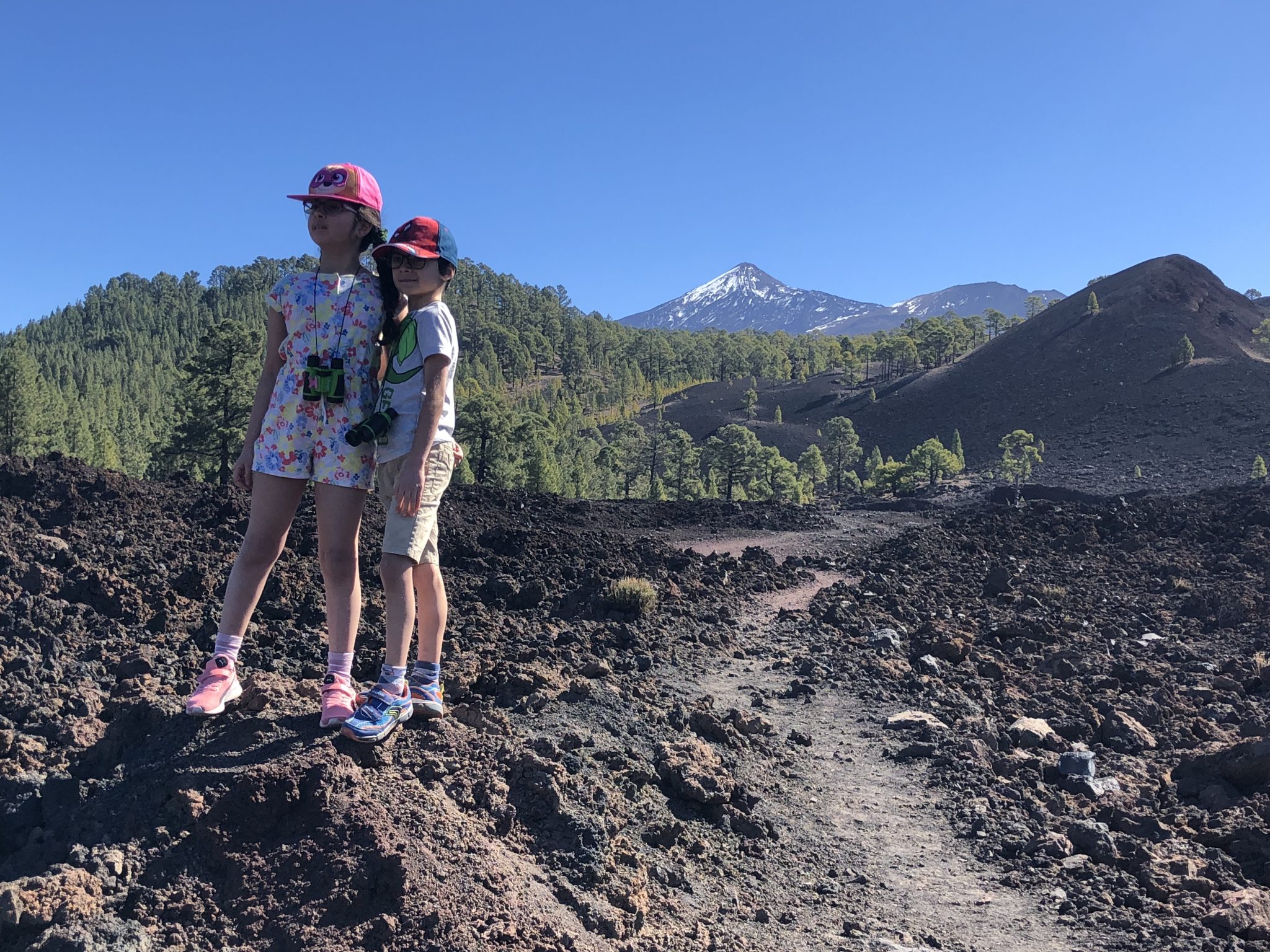 Mount Teide is a volcano located in the centre of Tenerife. It's the tallest mountain in Spain and one of the most popular tourist attractions on the island. There are several hiking trails that lead to lava fields and forests. Or climb up to the summit, and you can also take a cable car to the top, which the kids will love. From the summit, you'll enjoy stunning views of the surrounding area and see for yourself how naturally beautiful Tenerife is.
4. Go star Gazing at Mount Teide
There are also nights when you can stargaze and look for shooting stars and the milky way to try something unique with kids in Tenerife. Family tours can be organised for kids over 12 years.
5. Take the Mount Teide Cable Car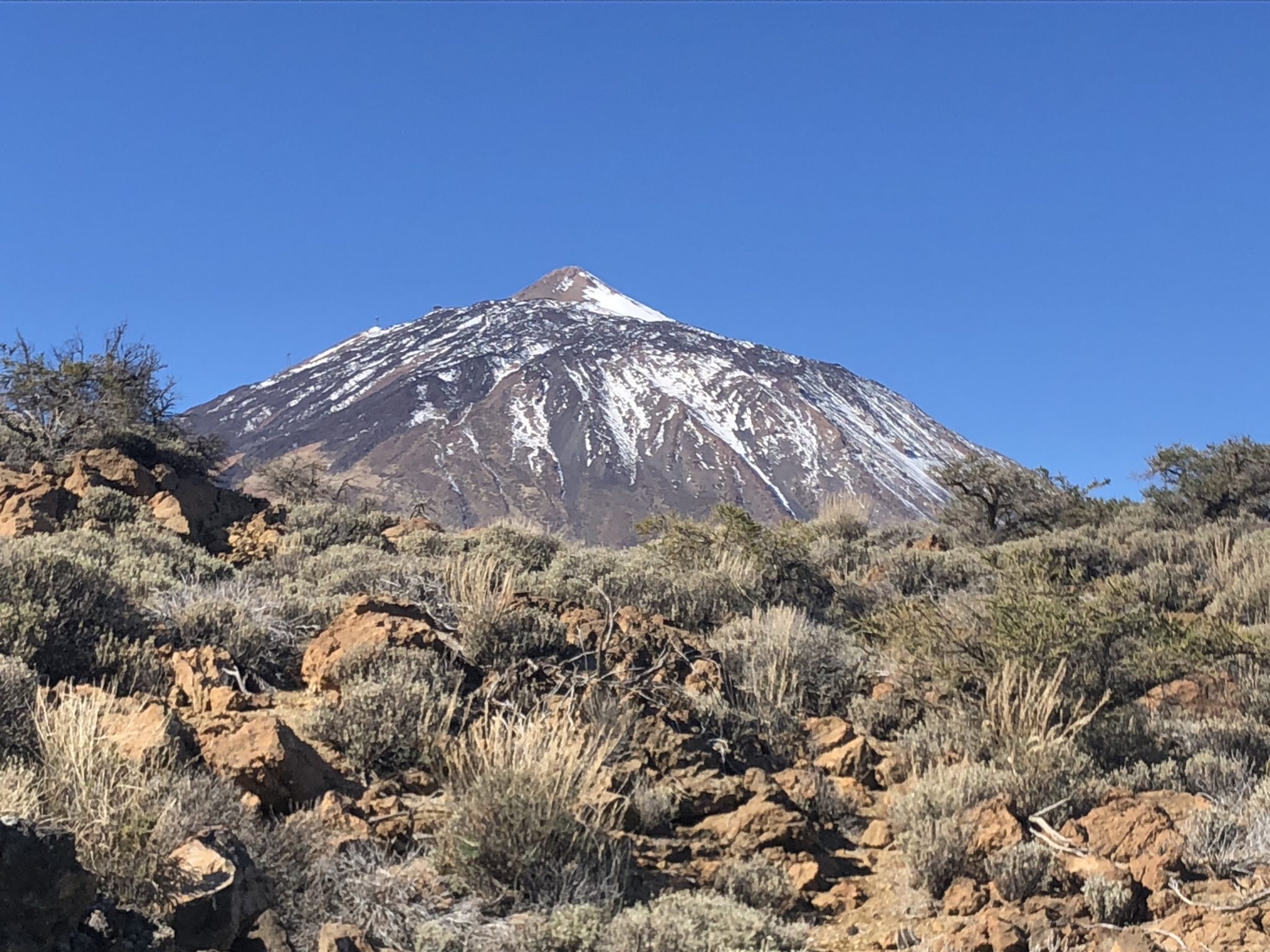 You can catch the Mount Teide Cable Car from the lower station at 2,356m which has a free car parking area.
The car park is open from 8 am to 6 pm there is also a visitors relaxation area with restrooms and a cafe restaurant with beautiful views over Teide National Park. The Teide Cable Car upper station is at 3,555m altitude. From here, you have three different routes.

Route number 10, which takes you to the Crater of Mount Teide, you will need a permit for this which you can apply for here, www.reservasparquesnacionales.es
Route number 11, La Fortaleza Vantage Point, where you will see the amazing North side of Tenerife
Route number 12, Pico Viejo Vantage Point, which overlooks South Tenerife
Prices for the cable car start from Adult 37 Euro and Children 18.50 Euro and more if you want to take an audioguide. (prices at the time of visiting)
6. Go Whale or Dolphin Watching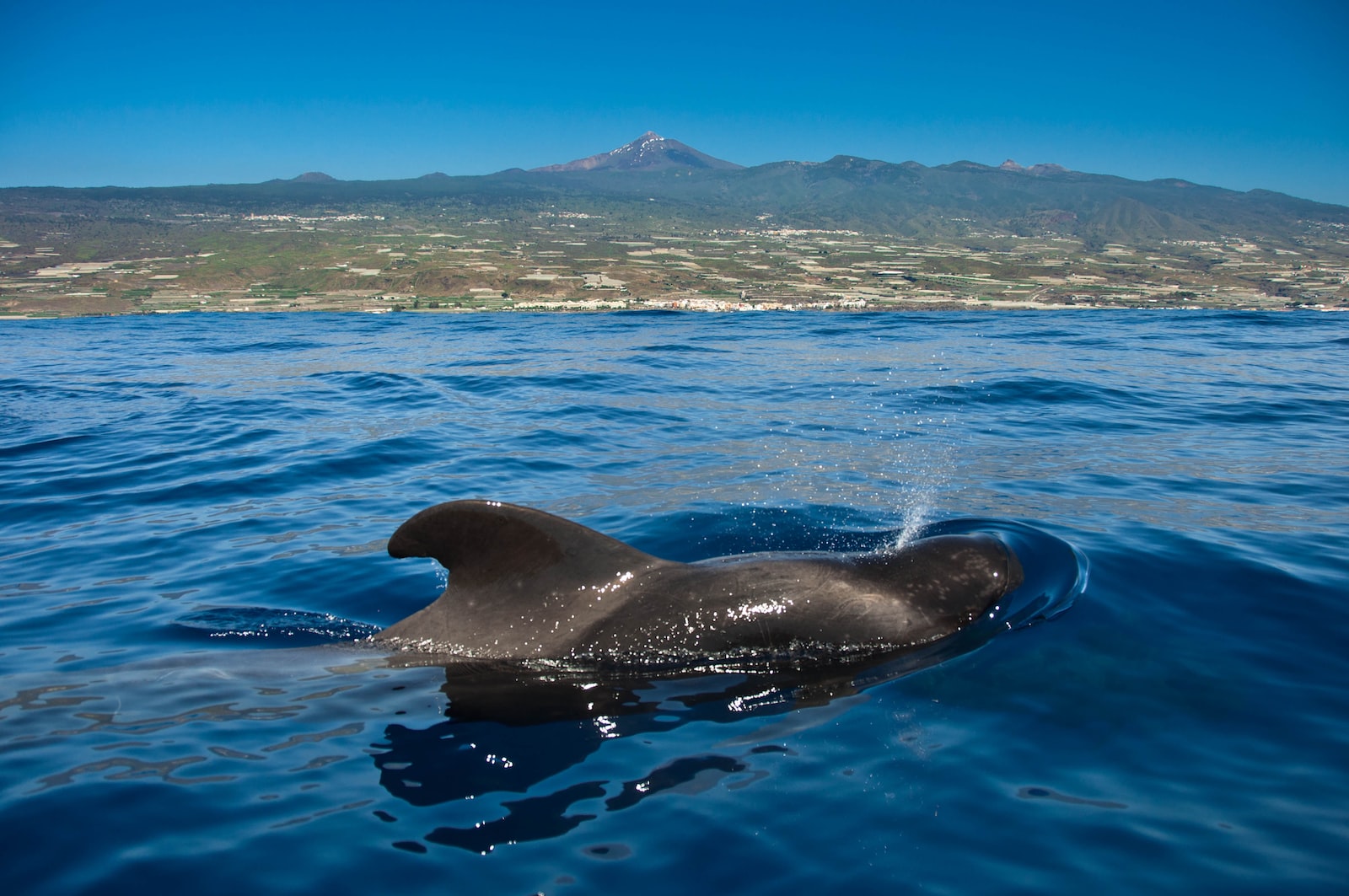 One of the best activities in Tenerife is Whale or Dolphin Watching, and Tenerife is one of the best places in Europe. Several companies offer whale-watching tours, and you're almost guaranteed to see whales on your trip. The most common whales that you'll see are pilot whales and sperm whales. Boat trips can be organised from Puerto de los Cristianos or Puerto Colon. Check out some of these recommended tours.
7. Go on a Submarine Safari
One of the fun things to do with kids in Tenerife is to go on a submarine safari at Marina San Miguel in Santa Cruz. This is an exciting way to see the underwater world without having to get wet. The submarine takes you down to a depth of 30 meters, where you can see all sorts of marine life, including sharks, dolphins, and turtles. The safari lasts for approximately 45 minutes, and it is a great way to learn about the local ecosystem. If you are looking for an educational and fun activity to do with your kids in Tenerife, then a submarine safari is definitely worth considering.
8. Visit Cueva del Viento
Cueva del Viento is a lava tube located in the southwestern part of Tenerife. It's one of the largest lava tubes in Europe and is a popular tourist destination. Cueva del Viento offers guided tours, and you can explore the lava tube on your own if you prefer.
9. Visit the beaches in Tenerife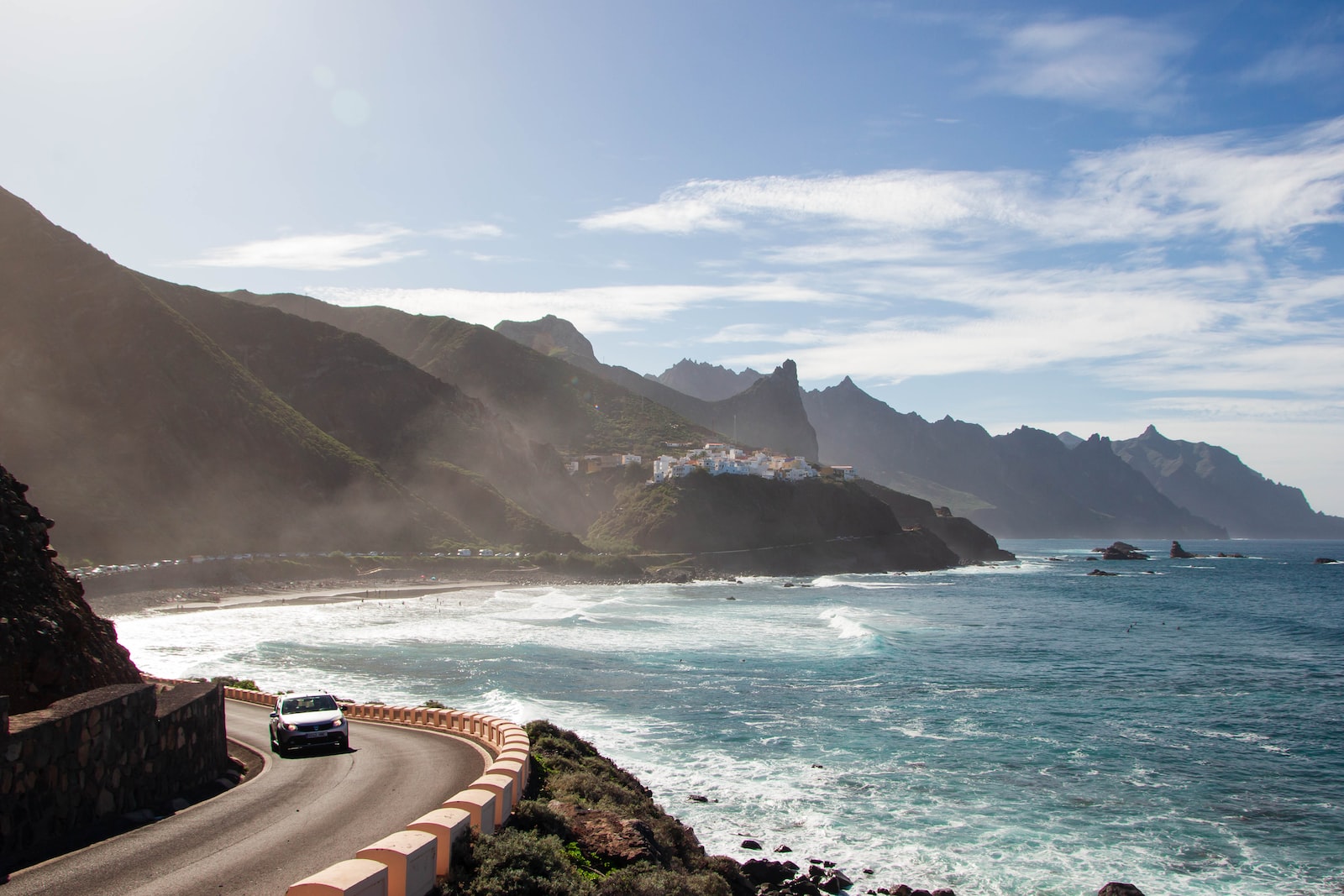 There are many family friendly beaches in Tenerife. Playa de las Americas is one of the most popular beaches on Tenerife. It's located in the southwestern part of the island and is known for its golden sand beaches and clear blue water. There are many restaurants and bars located near Playa de las Americas, making it a great place to spend a day or evening relaxing. Other family friendly beaches perfect for kids include; Playa de Puerto Colon, Playa las vistas, Playa de Duque and Playa de las Teresitas. Or why not visit a black volcanic beach which will intrigue the kids like Playa de las Arenas.
10. Visit Tenerife during the Carnaval Festival
Check out one of Tenerife's many festivals, such as Carnaval or the Festival of Santa Cruz de Tenerife. These festivals offer music, food, and fun for the whole family.
11. Aqualand
Aqualand is Tenerife's biggest water park and features slides, pools and other attractions for all ages. The park is set in a beautiful location surrounded by mountains, and there are plenty of places to relax in between rides. Aqualand is perfect for a day out with the family, and there's something for everyone to enjoy.
12. Jungle Park
Jungle Park is a great option for those who want to explore Tenerife's natural beauty. The park is home to over 500 animals, including monkeys, tigers and lions. There are also gardens, a butterfly house and a bird park. Jungle Park is the perfect place for a day out in Tenerife with kids, and there's something for everyone to enjoy. It is also near to Los Cristianos Beach so you could always head there at the end of the day.
13. Monkey Park
Monkey Park is perfect for animal lovers. The park is home to over 100 monkeys, as well as other animals such as parrots, snakes and owls. It is in fact the smallest zoo in the world! There are also play areas, a cafe and a gift shop. Monkey Park is the perfect place for a day out with the family, and there's something for everyone to enjoy.
14. Visit the Natural Rock Pools during May to October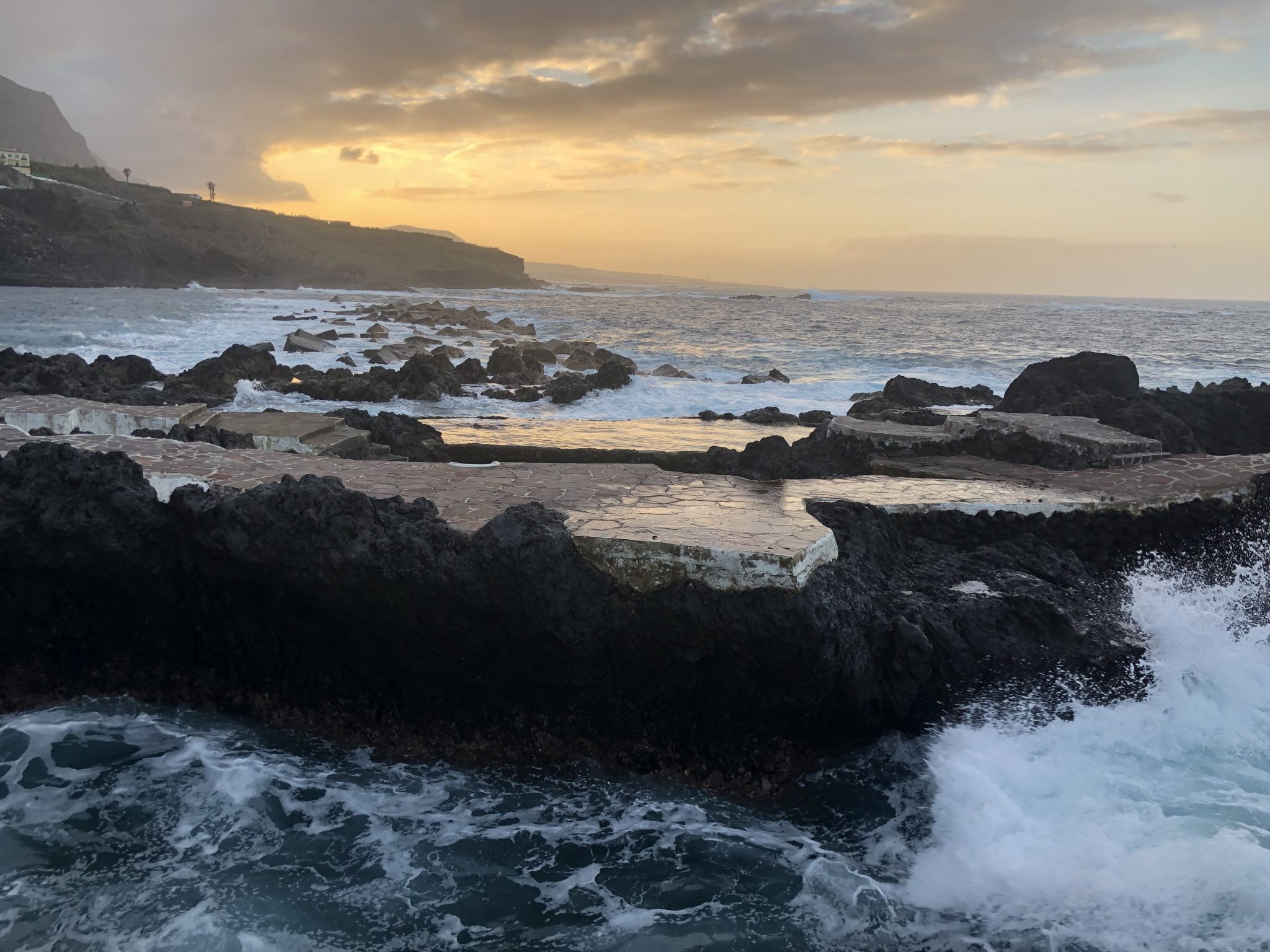 Garachico is a small town on Tenerife's north coast. It's known for its natural rock pools, which are perfect for a day of swimming and sunbathing. The pools are surrounded by cliffs, and there's a small cafe on site for refreshments. The natural rock pools in Garachico are a great place to take a dip while on Tenerife with kids. The pools are situated in a rocky area right next to the ocean, and they offer a great view of the coastline.
The water in the pools is usually quite calm, making it a safe place for kids to swim. There are also several small beaches nearby, which makes for a great spot to relax and soak up the sun. The rock pools are open from May to October from Monday to Friday from 9am to 7pm, and from Saturday to Sunday from 9am to 2pm. Other popular rock pools can be found in Punta Brava, just south of the town of Bajamar. This spot is well known for its dramatic cliffs and crystal clear waters.
15. Forestal Park
Visit Forestral park in Tenerife with kids, the largest woodland adventure theme park in the Canary Islands, located in the North of Tenerife. Families with young children will find plenty to keep them entertained at Forestal Park. The park boasts 90 tree top activities, a climbing wall, rope bridges and Tenerife's largest zip wires Forestal Park is a great way to spend a day in Tenerife, and the kids will love it.
16. Pyramids of Güímar
The Pyramids of Güímar are six pyramids that were built by the Guanches in the 16th century. They are located in the town of Güímar in the north-east of the island. It is a great place for kids to discover a bit of history in Tenerife.
17. Costa Martianez
Also known as Lago Martianez is in Puerto de la Cruz, North of Tenerife. It is a large leisure facility with 7 seawater pools with waterfalls and caves, large lake, gardens, bars and resturants. A great place to unwind and enjoy with the whole family.
18. Go on a family friendly hike with the kids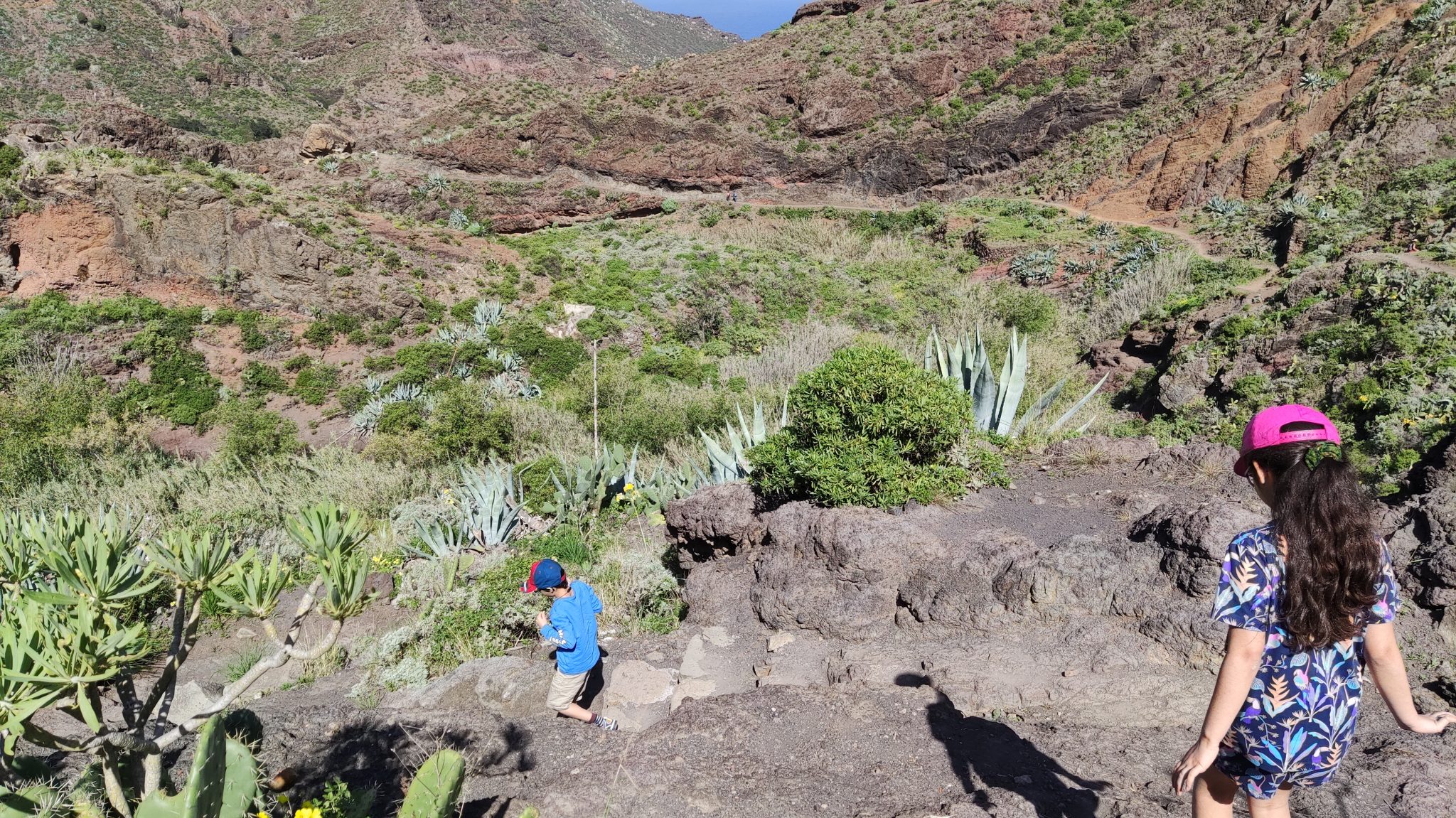 Tenerife is a hiker's paradise and there are plenty of family friendly hikes in Tenerife. One of our favourites have been the Chinyero Volcano Walk which is a circular walk of 5.7km the change in the landscape to more volcanic rocks is pretty spectacular and it is a great place to spot lizards:). There are also plenty of walks around Mount Teide National Park where you can see petrified lava and craters!
19. Visit Mariposario del Drago
Located in Tenerife's Icod de los Vinos, this butterfly farm stands out as one of the most remarkable attractions the region has to offer with over 800 butterflies to see and beautiful plants. You can learn about the whole process and life of butterflies while they fly freely around you.
20. Go to the Palmetum
The Palmetum, located just south of Tenerife's capital city Santa Cruz, this wonderful spot is home to an amazing collection of over 2000 species of palms from all-over the world. Young explorers will delight in discovering exotic plants tumbling down hillsides surrounded by picturesque pathways and streams; plus, special guided tours are also available that focus on Tenerife's unique orchid species and other flora. Adventure seekers will find plenty to look forward to because kids can take part in ecological activities like wreath making or learn more about Tenerife's animal life.
Tenerife really is an amazing place to visit with kids. We hope you found a few helpful ideas to add to your Tenerife holiday itinerary. Let us know in the comments what places you really liked in Tenerife?
Please Share and Pin for future trips and see you at the next adventure 🙂